KARACHI: Good news! It wasn't all doom and gloom this year. 2018 witnessed many firsts, like the historic transgender rights bill getting passed into law and Pakistanis electing the first Hindu woman to Senate. We also saw international cricket coming back to Pakistan, more specifically Karachi, after nine years.
An optimistic Pakistani would say that it was a good year for the country. We'll begin this list with the victories in our (little known) world of justice.
1. Zainab's rapist and murderer was caught and sentenced
The year began with the horrifying news of the rape and murder of a six-year-old girl, Zainab Ansari, in Kasur. Though the incident was one of many child murders and sexual violence that have been reported around the country and in Kasur in particular, its gruesome details sparked nation-wide outrage.
Thousands of Pakistanis took to social media, and some to the streets, to register their protest with the hashtag #JusticeForZainab. Imran Ali, Zainab's rapist and murderer, was apprehended in January, sentenced in February and hanged to death in October.
2. The Supreme Court acquitted Aasia Bibi
In a decision that was no less than an act of bravado on the judiciary's part, the apex court acquitted Aasia Bibi, a Christian woman who had been languishing in jail on death row for nine years over blasphemy accusations. In a strongly worded verdict, the SC's three-judge bench acquitted Aasia, giving her "the benefit of doubt" owing to inconsistent witness accounts, a delay in the registration of the FIR, Aasia's own account, among other reasons.
It was a historic event for all religious minorities in the country. But when the verdict came out on October 31, Pakistan's religious far-right didn't take well to it. The country went into a shut-down with violent, stick-wielding men blocking roads and taking over the streets. It was a solemn four days following the verdict but we'd like to focus on the fact that justice was served.
3. First Hindu woman elected to Parliament
Another historic page-turner in Pakistan was when Krishna Kumari, a Hindu woman from impoverished and drought-stricken Thar, was elected to the Senate.
It was truly an intersectional victory: for Pakistani women, for women from religious minorities, for women from low-income backgrounds, for women from the Dalit caste – the lowest in the Hindu caste hierarchy – and a proud moment for all Pakistanis.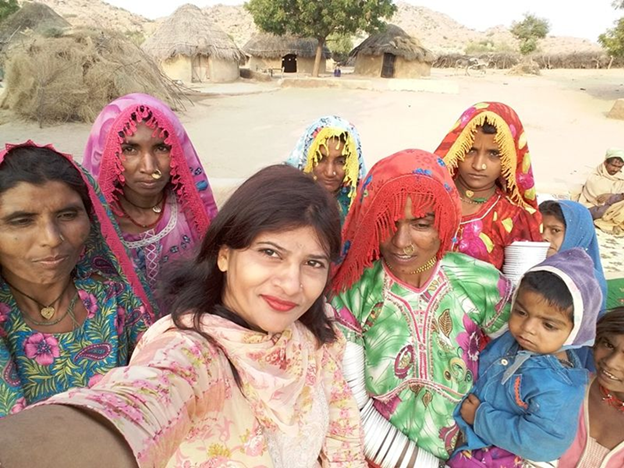 4. State recognised transgender community
Speaking of persecuted minorities, Pakistan's transgender community cried tears of joy on May 8 when the State formally recognised trans people as citizens.
Parliament voted to pass the wide-ranging Transgender Persons (Protection of Rights) Act, making discrimination against trans citizens in all forms a punishable offense. It was a monumental victory for queer Pakistani folks.
5. Pakistan got its first transgender news anchor
With a bachelor's degree under her belt, Marvia Malik landed a job as a newscaster at Kohenoor News. The channel may have a small viewership but Marvia's break into mainstream media was celebrated widely.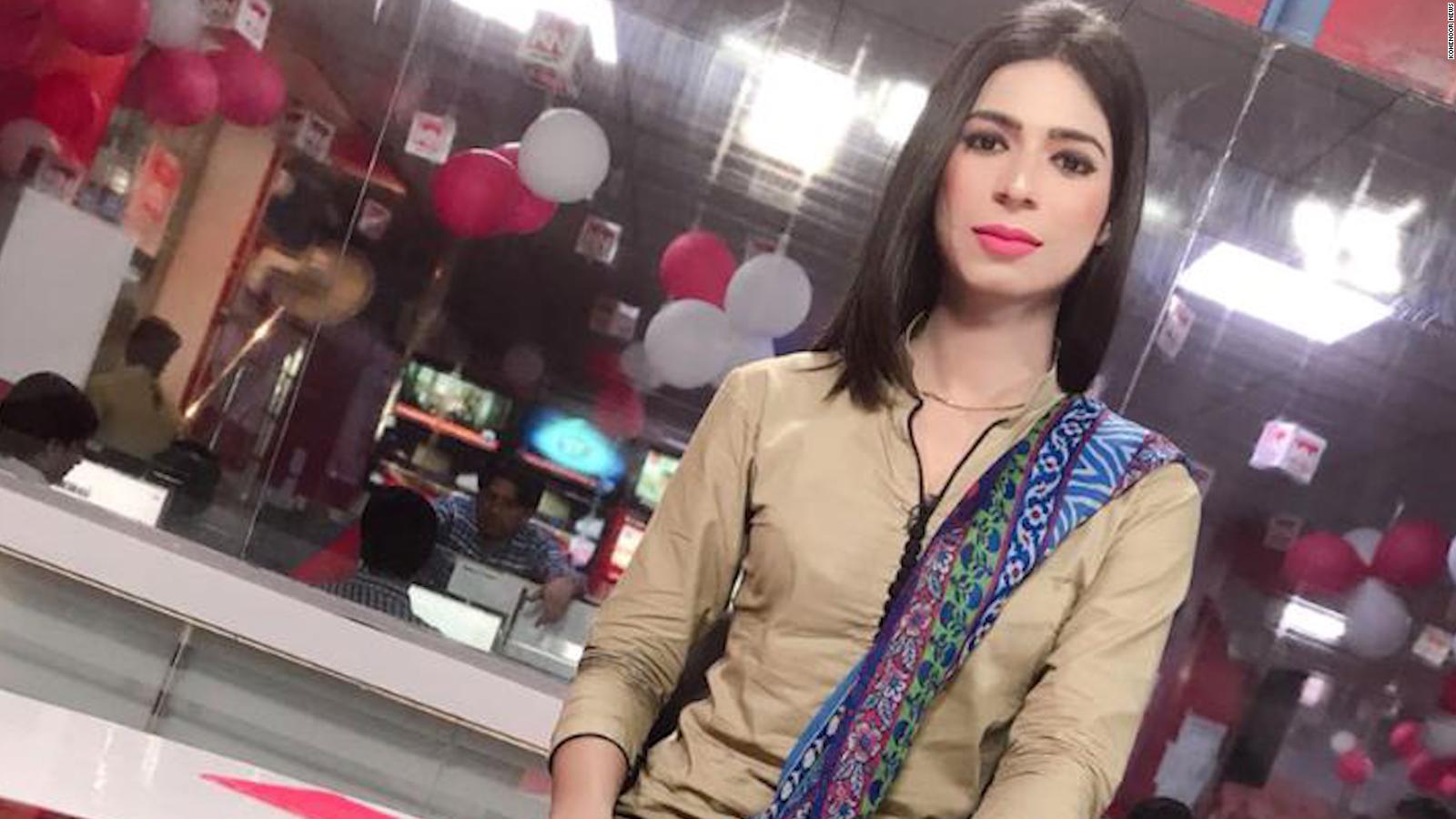 6. Transgender persons ran for Parliament
In more strides made by the trans community, 13 transgender persons contested in the 2018 General Elections in Pakistan.
Although the system continues to be exorbitantly corrupt with underhanded discriminatory practices against trans people, the change was hailed as a first step.
7. Women from tribal areas voted for first time
This General Election marked the first time in history that women from Khyber-Pakhtunkhwa's Lower Dir, Upper Dir, Kohistan, and North and South Waziristan casted their vote.
The Election Commission of Pakistan enforced the Elections Act wherein a polling result is to be declared null and void if women voters make up less than 10% of the total polled votes.
Women from populous villages in Punjab's Sahiwal, Sargodha and Chakwal districts also casted their votes in 2018, defying the decades-old ban put in place by local jirgas.
8. PIA female pilots flew Islamabad-Gilgit route
Pakistani social media was bedazzled when Pakistan International Airlines (PIA) released an interview of two of its female pilots, Captain Maryam Masood and First Officer Shumaila Mazhar, who became the first women ever to fly an aircraft via the difficult Islamabad-Gilgit route.
The route is "very challenging, and requires a lot of precision and technique," the airline's PR stated.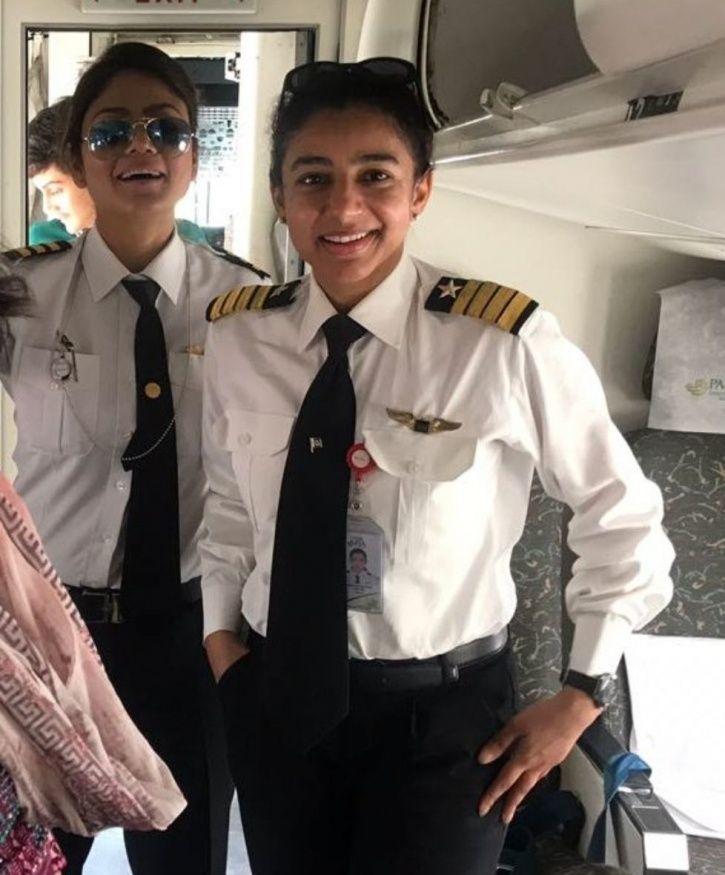 9. A woman led the operation against terror attack on Chinese Consulate
Assistant Superintendent of Police (ASP) Suhai Aziz wowed Pakistanis when news broke of her leading a successful operation foiling the terrorist attack on the Chinese Consulate in Karachi.
What a head turner!
10. Peshawar's police officer brought her baby to work
In another incident of women breaking stereotypes this year, Additional Assistant Commissioner Peshawar Sara Tawab Umar won praise when images of her supervising raids in the city's various bazaars with her five-month-old baby went viral. Mothers can work and should work if they choose to.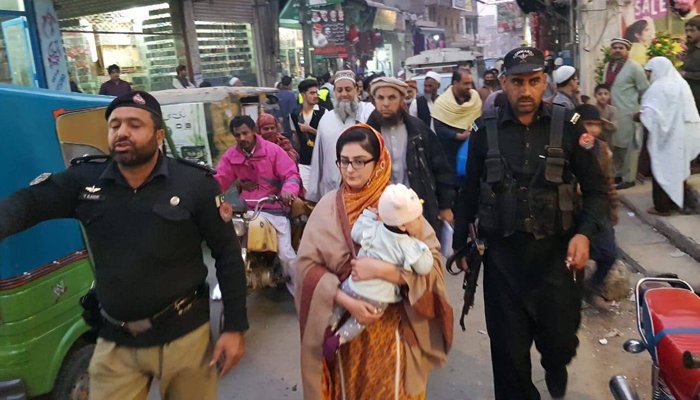 We need more women like her.
11. Facebook chose Pakistani women for its Community Leadership Program
Kanwal Ahmed of Soul Sisters and Nadia Patel of Sheops were selected as fellows for Facebook's first ever programme of the nature. Ahmed and Patel were chosen from a pool of 6,000 applicants from around the world. The online influencers will be trained by Facebook, and receive up to $50,000 each to fund their community efforts and further their vision.
12. Pakistan's Digital Rights Foundation named among Forbes' Top 10 entrepreneurs
Pakistan's Digital Rights Foundation (DRF), which is founded by Nighat Dad, was listed among Forbes' Top 10 Entrepreneurs.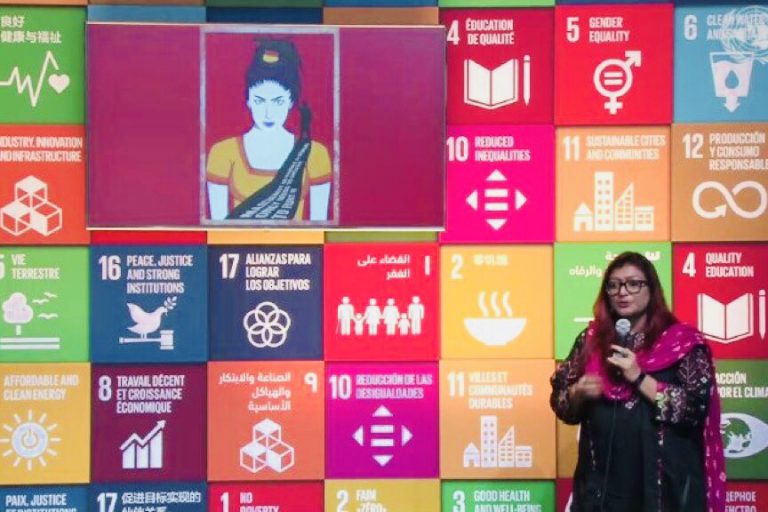 As reported by Forbes, the entrepreneurs were selected based on their presentations at the United Nations Solutions Summit, which had received over 1,000 applications from startups, nonprofit organisation and social enterprises around the world.
In addition, nine Pakistanis also made it in Forbes Asia's 30 under 30 list that featured 300 young innovators and disruptors from 24 countries.
13. Aurat March impressed many (and offended some)
Aurat March 2018 will remain etched in our memories for many different reasons: the iconic images, the hard-hitting slogans, the celebration of intersectionality and inclusivity, the long and deep conversations – but above all, the slap in face of the patriarchy.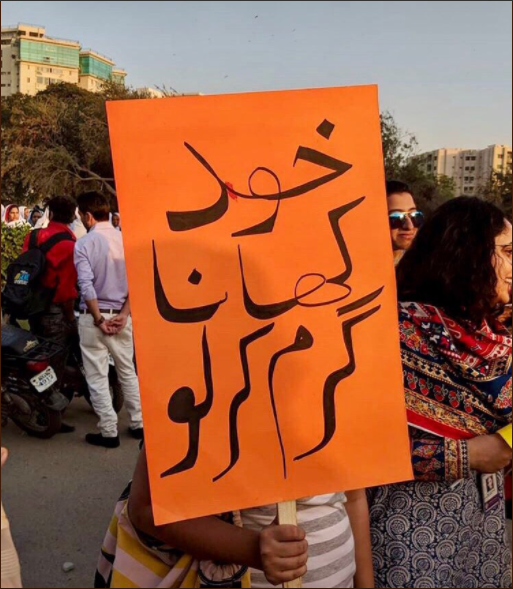 Apna Khana Khud Garam Karo!
14. International cricket returned to Pakistan
The world of cricket went into mourning after terrorists opened fire on the bus carrying the Sri Lankan team in Lahore. The incident dissuaded all international teams from ever playing in Pakistan – an involuntary moratorium that would last for nearly a decade. But things began to change under Pakistan Cricket Board Chairperson Najam Sethi's leadership.
There was no end to the celebratory spirit of Pakistanis when Pakistan's first franchise-based cricket league, Pakistan Super League (PSL), first came to Lahore in 2017 and then to Karachi in 2018, after nine years. Following the success of PSL, the reigning ICC World T20 champions West Indies came to Karachi to play One Day Internationals (ODI), making it only the third instance of a Full Member Nation touring the country since the unfortunate event in 2009.
15. Pakistani cricketers set world records
In more good news from the cricketing world, Pakistan's women cricket team's all-rounder Sana Mir became the new top-ranked ODI bowler in women's cricket. With 663 points, Mir topped the ICC Women's ODI Player Rankings.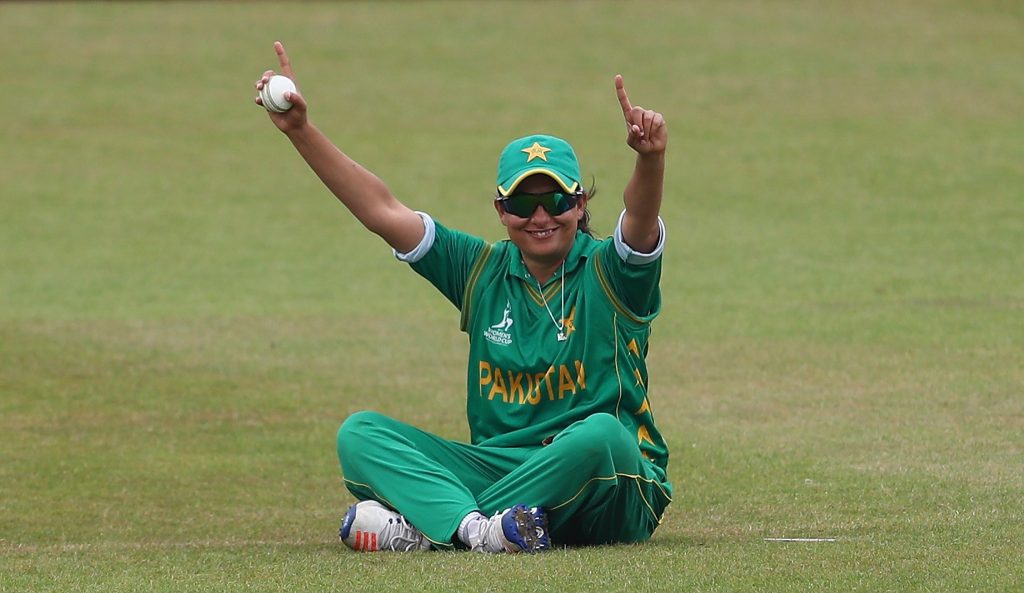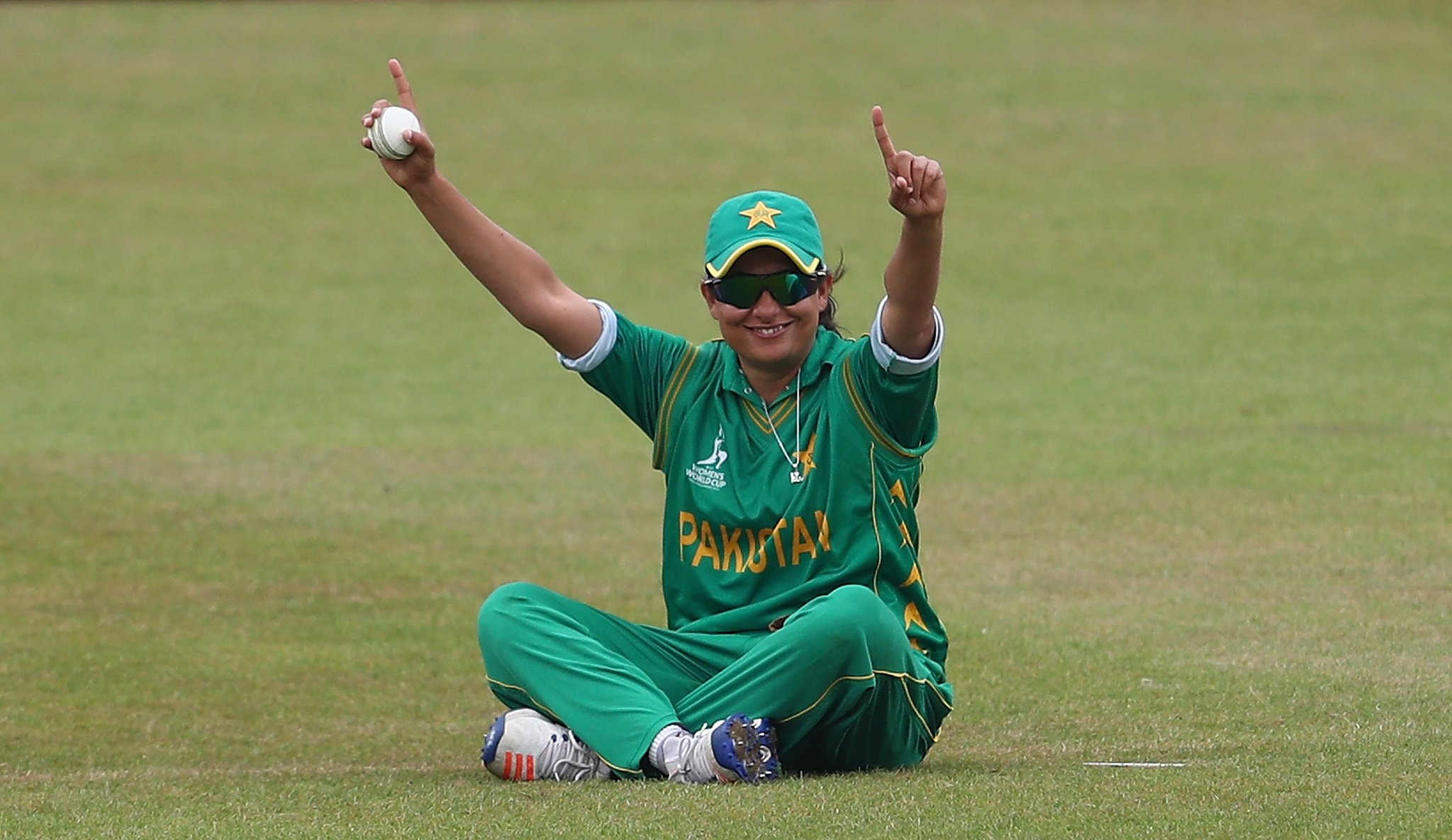 Pakistani leg-spinner Yasir Shah became the fastest bowler in the history of Test cricket, breaking an 82-year-old record of Australia's Clarrie Grimmett by picking up 200 Test wickets. Shah made history in only his 33rd Test match, playing the series against New Zealand in Abu Dhabi earlier in December.
Another record-breaker, Pakistani batsman Fakhar Zaman became the fastest man to score 1,000 runs in One Day Internationals (ODI, leaving behind West Indies' Sir Viv Richards who held the record for 38 years. Zaman also became the first Pakistani cricketer ever to score a double century in an ODI.
16. Chinese tech giant Alibaba came to Pakistan
China's biggest e-commerce tech company, the Alibaba Group, broke into the Pakistani market in May by acquiring country's former leading online retailer, Daraz Group.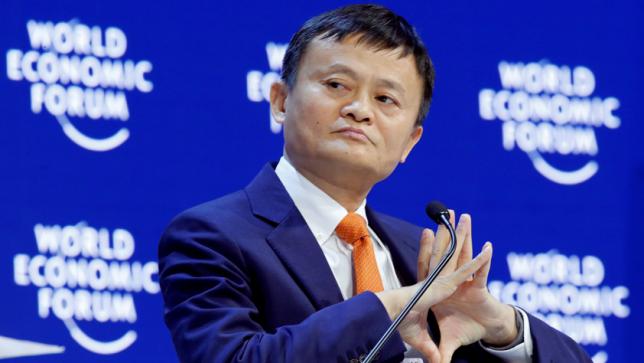 The deal marked the return of major foreign investment. "Most foreign direct investment has been in the telecom sector. This would be the next big emerging sector," said Badar Khushnood, Head of E-commerce Committee at P@SHA (Pakistan Software Houses Association), in an interview with Dawn.
17. British Airways resumed operations after 10 years
In more international interest making a comeback to Pakistan, British Airways, which had suspended all operations "for an indefinite period" in the aftermath of the 2008 Marriott Hotel bombing in Karachi, announced it was resuming direct flights from London to Islamabad.
18. Pakistan hosted the first International Film Festival 
Last but not the least, people from Pakistan's arts and entertainment industry rejoiced as the country hosted its first International Film Festival. Held in Karachi, as many as 210 international and local feature-length film, short films and documentaries were screened at the Pakistan International Film Festival (PIFF). Many notable personalities from India such as Vishal Bhardwaj, Jami, S. Rajamouli (director of Bahubali), Vinay Pathak attended the event.
Later this year, celebrated Indian actor and activist Shabana Azmi, with her husband Javed Akhtar, the much celebrated poet, came to Pakistan to attend the "4th Faiz International Festival".
These visits from our neighbours next country are a testament that no matter how many bans the governments impose on the exchange of entertainment, art knows no borders and it will always thrive.
What a year…!
These are only some of the "good things" from the news scan and research that we featured. As we bid farewell to 2018, we hope 2019 brings us the much-deserved success, emotional harmony and mental peace we've all been fighting for.
Happy new year everybody!