KARACHI: Former West Indies Cricket Captain Darren Julius Garvey Sammy aka Sammy Khan aka Sammy Khattak has become a household name in Pakistan courtesy the Pakistan Super League (PSL). His love for Pakistan and Pakistani fans is evident as he never refuses selfies with fans and tries his best to communicate in Urdu. Sammy has won the hearts of millions. Last night, we witnessed the Peshawar Zalmi captain embrace his team's loss to Islamabad United in the PSL final with incredible grace and poise. Despite the loss, Sammy fans across country are demanding he gets honourary citizenship or even the Nishan-i-Imtiaz for his willingness to see the game all the way to Karachi, even when a lot of foreign players opted out.
Listed below are only some of the reasons we are as in love with Sammy as the entire nation.
1) He speaks better Urdu than most of us
2) He owns this look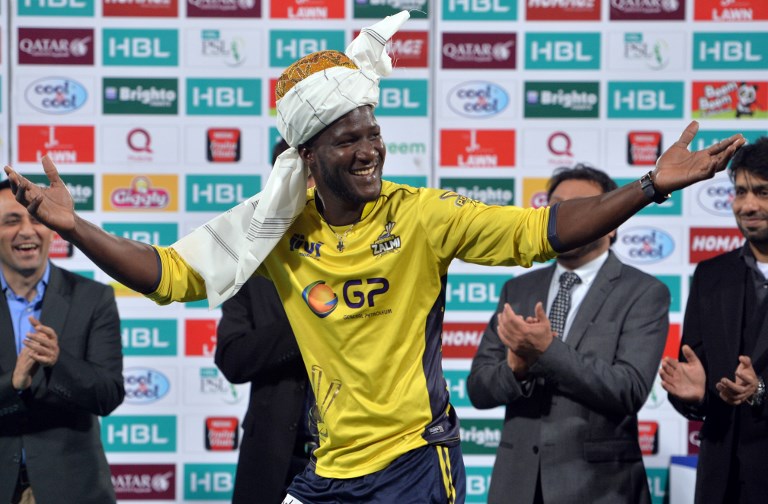 3) And this one in a kurta. Boy. Stop
4) Like all Pakistanis, Sammy can dance at any occassion
*Sammy doesn't come to the party, he is the party
5) He is best friends with our local players
*But as Wahab Riaz's friend, he should really make him shave off that pornstache
6) He cares about the future of Pakistani cricket as much as we do
7) He knows who's in charge in Karachi
8) He's fearless
*I think I was more afraid of him coming to Karachi. And I live in Karachi
9) Like all our players, he FIRST OF ALL would like to thank God
10) Most importantly, he agrees Karachi offers the best biryani
Petition to change Zalmi's official hashtag from #HumZalmi to #HumSammy?
We love you Sammy. Thanks for the memories.