KARACHI: While we can't predict the result of the 2018 general elections, we know this for sure: women will continue to be underrepresented in Parliament.
In line with the rules of the Election Commission of Pakistan (ECP), it is mandatory every party to allocate 5% of tickets to women on national and provincial assembly seats.
All major political parties have (barely) maintained the required percentage and the numbers remains dismal.
Pakistan Tehreek-e-Insaf (PTI) has fielded the highest number of candidates for the National Assembly – 14, which comes up to 5.74% of a total of 244 candidates.
Likewise, the Pakistan Peoples Party (PPP) has fielded a total of 176 candidates of which only 13 are women. On the other hand, only nine women out of the total 125 are contesting from the the Pakistan Muslim League-Nawaz (PML-N). Both figures come up to about 7% of representation.
Read Jibran Nasir vs the police
"A mandatory 5% is just a drop in the ocean and we will have to look beyond it and make efforts to amend the election rules," says Nuzhat Shireen, a veteran women rights activist who is also heading the Sindh Commission on the Status of Women Chairman. She believes that while it is a good sign that political parties have given mandatory representation to women, it is simply not enough.
"We are also observing these parties to figure out how much support these female candidates are being given by their respective parties for the election campaign," she adds.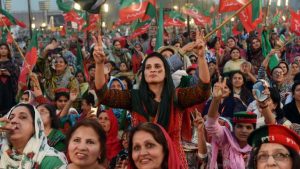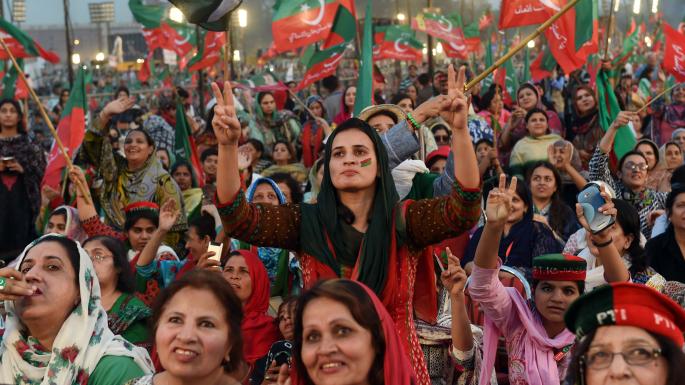 Among PTI's female candidates, Firdous Ashiq Awan, Ghulam Bibi and Dr Yasmeen Rashid are said to be the strongest. Syed Nafeesa Shah, Shazia Marri and Shehla Raza from the PPP and Maryam Nawaz from PML-N are all set to face the upcoming polls.
Most of these women are already very influential and have a certain political clout, meaning there is little representation of female political workers on a grassroots level. PPP's Nafeesa Shah is the daughter of the former chief minister of Sindh; Shehla Raza, a former deputy speaker of Sindh Assmebly. And of course, PML-Ns' Maryam Nawaz is former premier Nawaz Sharif's daughter, who has remained at the forefront of PML-N's campaigns. However, given the recent verdict in the Avenfield Reference, her participation depends on whether she will appeal the verdict. Saira Afzal, also from the PML-N, held the portfolio of health ministry last time; Tehmina Daultana and Sumaira Malik, both have been elected into the NA twice already.
Read How to register for General Elections 2018
Regarding reserved seats for women in the National Assembly, Nuzhat claims that they are meant to accommodate die-hard female party workers who cannot afford to run the election campaign and are then selected by their party. Some of these parties, she says, use reserved seats to send affluent and influential women into the assembly.
There are a total of 342 seats in the National Assembly of which 272 are fought for directly in the general elections, whereas 60 are reserved for women and 10 for religious minorities.
Read Twitter reacts to #AvenfieldReference 
'Without a proportionate number of women in Parliament, this is no democracy'
Whether its about a development project or any legislation taking place in the assemblies, women should be able to voice their opinion, says Marvi Sirmed, a seasoned journalist and veteran human rights activist.
"We were advocating for a mandatory 33% of female candidates from all parties so that women's voices are heard in Parliament," Sirmed says. "It matters because women constitute 48% of the population and if they are not in Parliament in a proportionate number, this is no democracy," she adds.
"The politics of 'electables' is restricting women to take part in the elections because often they are not as influential as men," she says. "We also have to understand that like influential men, only influential women can make it to the assemblies and for that to change we will have to work on the social fabric of the system," she goes on to add.