KARACHI: Another year gone and one would assume people would become wiser. Instead, it seems the more time some people spend on this Earth, the worse decisions they make. 2022 was riddled with some of the most shocking series of bad decisions made by numerous people that had us wondering, "What were they thinking?!" From award shows and court cases to the World Cup matches of 2022, here are some awfully bad decisions that were made resulting in even more shocking outcomes.
I genuinely hope that 2023 is good to all of us. We deserve it.

— Dior (@diorkenn) November 22, 2022
Smack That ft Will Smith and Chris Rock
As we entered a (nearly) pandemic free year, Hollywood decided to mark the occasion by hosting the 94th Academy Awards at the Dolby Theatre. But things really did not go as planned.
Watch the moment Will Smith goes on stage at the Oscars and hits comedian Chris Rock after he makes joke about his wife Jada Pinkett Smithhttps://t.co/mDQKMc3nXd https://t.co/IsEefJdlj4

— BBC News (World) (@BBCWorld) March 28, 2022
Comedian Chris Rock was hosting his segment at the 2022 Oscars when he decided to crack a joke about Jada Pinkett Smith and her shaved head which was a result of a condition called Alopecia. The joke seemed harmless enough with a shot of Will Smith laughing. But then in the blink of an eye, Smith made his worst decision of the year and chose to avenge his wife by smacking the daylights out of Rock. On stage, on national television.
Nicole Kidman reacting to the Chris Rock and Will Smith incident at the #Oscars . A NEW MEME IS BORN.😭😭😭😭 pic.twitter.com/X19AE19OUv

— i don't know her. (@Mauli_Adam) March 28, 2022
The Tell All Depp vs Heard Court Case
A love story turned toxic. Amber Heard and Johnny Depp probably would agree that their defamation trial wasn't one of their smartest decisions considering just how much of their personal lives were dissected and how a web of abuse, drugs and lies was exposed.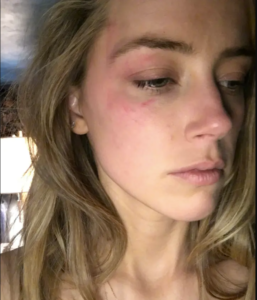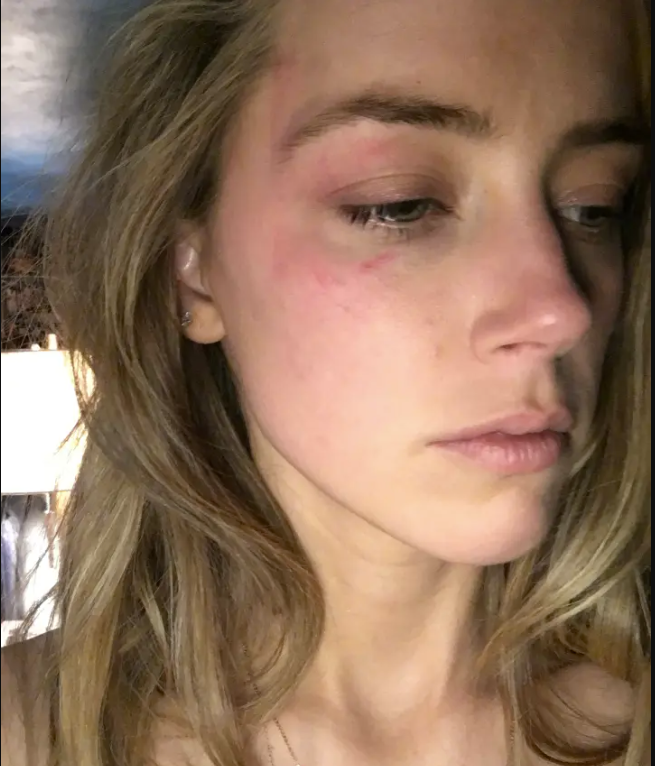 The story began in 2016 when Amber Heard claimed that her husband, Johnny Depp, physically abused her. The couple eventually got divorced and a part of their settlement was to not talk about their marriage and divorce. Until Amber Heard did. Heard decided to write an OP-ED about how she was a survivor of domestic abuse. Which lead to Johnny Depp suing her for defamation.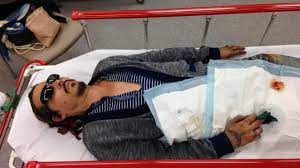 But the trial just became about who really was the bad guy in their relationship. Both were abusive. Both did drugs. Both were volatile to each other. And they decided to let the whole world know about their shortcomings. From yelling and screaming, to cutting off fingers to pooping on beds, the court case was wild.
Of Floods and Awards
This year was one of the most devastating for Pakistan with one third of the country underwater following one of the worst natural disasters in history. Politicians failed the victims of the floods and citizens decided to step in to help in whatever capacity they could. But HUM TV felt this was the perfect time to host an Award show.
I don't know why these celebs are not being held accountable for their shitty actions 🌚 People are coming from other countries to help flood victims but look at our Pakistani celebs attending Hum style awards in Canada MashaAllah 🌚 #HumStyleAwards #Pakistan

— Hajra🕊 (@yoongells) September 25, 2022
Much to the shock of many, actors were flown out to Canada where the event took place. They posed, danced and laughed the night away as though oblivious to the pain and suffering back home. People were not amused.
The amount of money @HUMAWARDS put into this event could have been donated to flood relief. Imagine the money spent to fly every actor/team out, stay costs, stage costs, promotion etc.

— Hiraac (@heer1025) September 23, 2022
Sporting Woes
The unpredictable Pakistan team
Over the past year, there has been a renewed sense of hope with the current Pakistan Cricket Team. Fans were excited about the Cricket World Cup 2022 because we honestly believed that we had a fighting chance. Despite our controversial loss against India, fans still stood by the team and believed we would pull through against Zimbabwe.
Shadab khan crying after Pakistan loss against Zimbabwe #PAKvsZIM #PakBeanpic.twitter.com/ZRNdXgL4Up

— Ravi Shukla (@RaviForCricket) October 28, 2022
But then the Pakistani team pulled a Pakistan in one of the most disappointing losses of the World Cup 2022. It was one of those matches that just did not make sense. Pakistan had a low score to chase and yet, they couldn't. We ended up losing by just one run and our chances of making it further in the tournament collapsed before our eyes. But all was forgiven when we soared through to the finals!
India's unheard of semi final
There is no doubt that one of the most intense rivalries in cricket is between Pakistan and India. And so when Pakistan seemed to be out of the World Cup 2022, Indians could not help but gloat. Even when Pakistan made it to the semi finals, they were so sure we would either lose the semi final or lose against them in the final.
Qudrat ka nizam pic.twitter.com/QaCyv5zupH

— Haroon (@ThisHaroon) November 6, 2022
While the Indian team did prove to be quite the team during the tournament, they began counting their chickens before they hatched. Even more shocking than Pakistan losing to Zimbabwe was the way India lost to England in the semi-final. England breezed through the match scoring 170 runs without a single wicket lost! This time, it was the Pakistanis who were gloating! Afterall, it is almost unheard of losing by ten wickets in a semi-final.
Guess kro hum kahan hain??? https://t.co/Z4hFDY2xjv

— 𝘚𝘩𝘢𝘠𝘢𝘯🕊 (@Hi_shyan) November 6, 2022
Things got Messi
The World Cup shocks weren't limited to just cricket. FIFA has been the tournament of the underdogs.
where is messi ㅋㅋㅋㅋㅋㅋㅋㅋㅋㅋㅋㅋㅋㅋㅋㅋ pic.twitter.com/vFZyhmFDoT

— Bukayo Saka is better than Leo Messi (@Sanchez__17) November 23, 2022
With Lionel Messi being on the Argentinian team, fans honestly believed they would thrash the fairly newer Saudi Arabian team. But it seems as though Qudrat ka nizam sprinkled itself onto football when Saudi Arabia beat Argentina 2-1!
Of Awards and Wife Beaters
It seems as though Awards ceremonies thrive on controversy. This year, Lux Style Awards made a few major blunders. From the lack of female representation in major categories to including accused sexual harasser Ali Zafar and wife beater Feroze Khan in major categories, they really did mess up!
View this post on Instagram
To make things worse, actors who claimed to be feminists chose to attend and participate in the award ceremony despite the ongoing controversy!
Lux Style Awards, a platform that literally has the name of a product marketed to women, is celebrating harassers and domestic abusers. Will anyone have the courage like Eman Suleman to withdraw their nomination in solidarity this year?

— Faizan. (@thoraoffbeat) November 23, 2022
The Bird that flew away
What is a lot of money in your bank if you don't buy a social media giant and then dismantle it in just 4 weeks? Just ask Elon Musk.
Shout out to all the workers at Twitter. You all built a vital place for connection and deserved so much better.

Millions of people appreciate the space you built and the hard work that went into it. Thank you 💙

— Alexandria Ocasio-Cortez (@AOC) November 18, 2022
The downfall began when Musk began changing things right away. After he implemented major layoffs, He began to capitalize on the blue verification tick which lead to a plethora of fake accounts. Musk then decided to work his remaining employees to the bone and when they refused, he all but gave them an ultimatum. Which backfired and hundreds of employees quit their jobs, at the same time. Will Elon Musk's money be able to fix this problem?
Elon Musk coming back on Twitter in a few hours tonight 😭 #RIPTwitter #GoodByeTwitter pic.twitter.com/iEUclj4GjC

— Adam (@FGRAdam) November 18, 2022
2022 hasn't even ended yet but man, did we have a wild year!