KARACHI: Pakistani audiences and filmmakers alike were quite excited for Eid-ul-Fitr 2022 as atleast four local movies were ready to hit cinemas. With even more films lined up for the summer, maybe our film industry was finally going to rise back to fame and success. As Eid came, Ghabrana Nahi Hai did specially well on the box office. However, the success was short-lived for Pakistani movies as Doctor Strange in the Multiverse of Madness released over the weekend. Reportedly, the Marvel movie was quick to take over major cinemas and prime show hours, leaving fewer screens for Pakistani movies.
 

 

View this post on Instagram

 
Actors, directors and producers from the local entertainment industry have been raising their concerns over the issue since Saturday. While some held a press conference to address the issue, others took to social media to lend support to filmmakers who are currently suffering. Many are of the opinion that Doctor Strange could have been released a few days later instead of being released the same week as major Pakistani films.
Amongst the first to express disappointment was vlogger and actor, Arslan Nasser.
Hareem Farooq also questioned the decision to prioritise an international film over local content while Farhan Saeed showed solidarity with local directors and producers.
Artsist including Zhalay Sarhadi, Yasir Hussain, Dananeer Mobeen and Kinza Hashmi also took to Instagram to speak over the matter and stand with local filmmakers.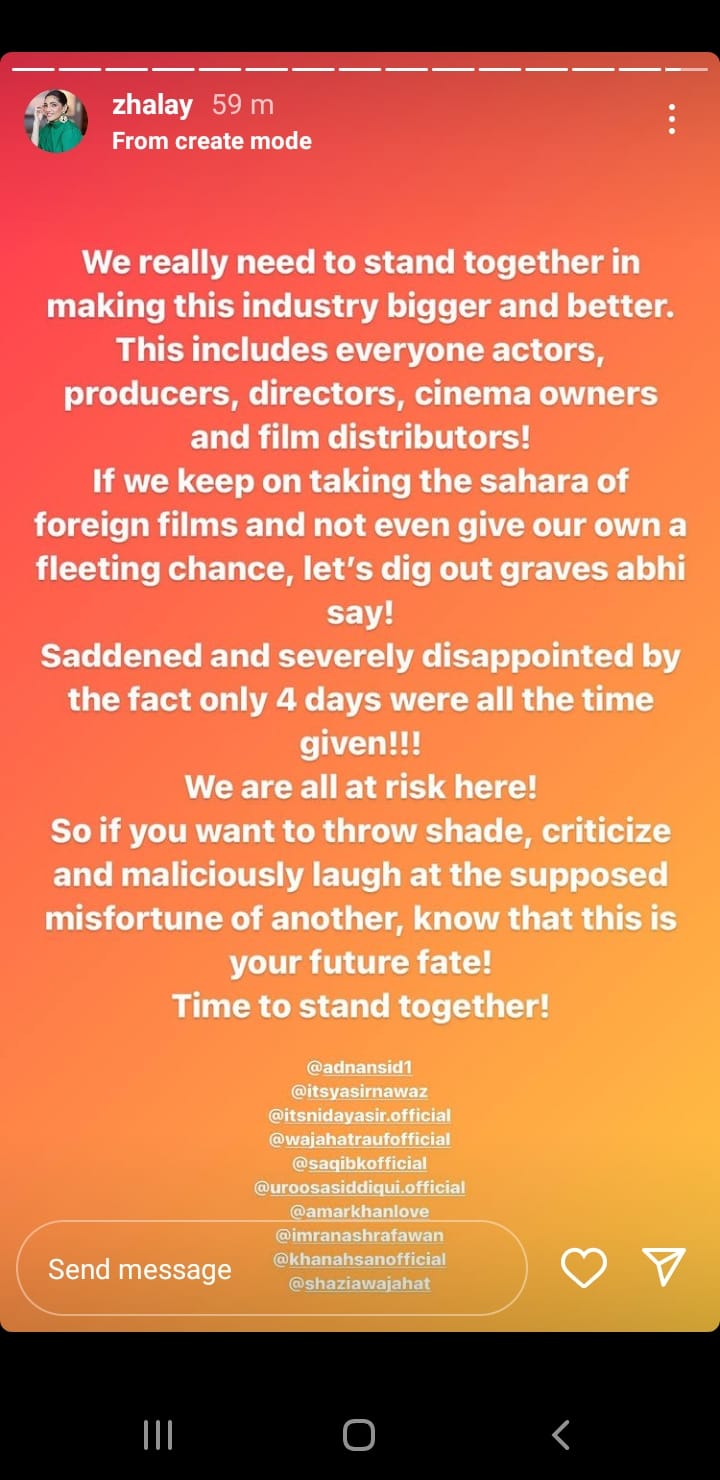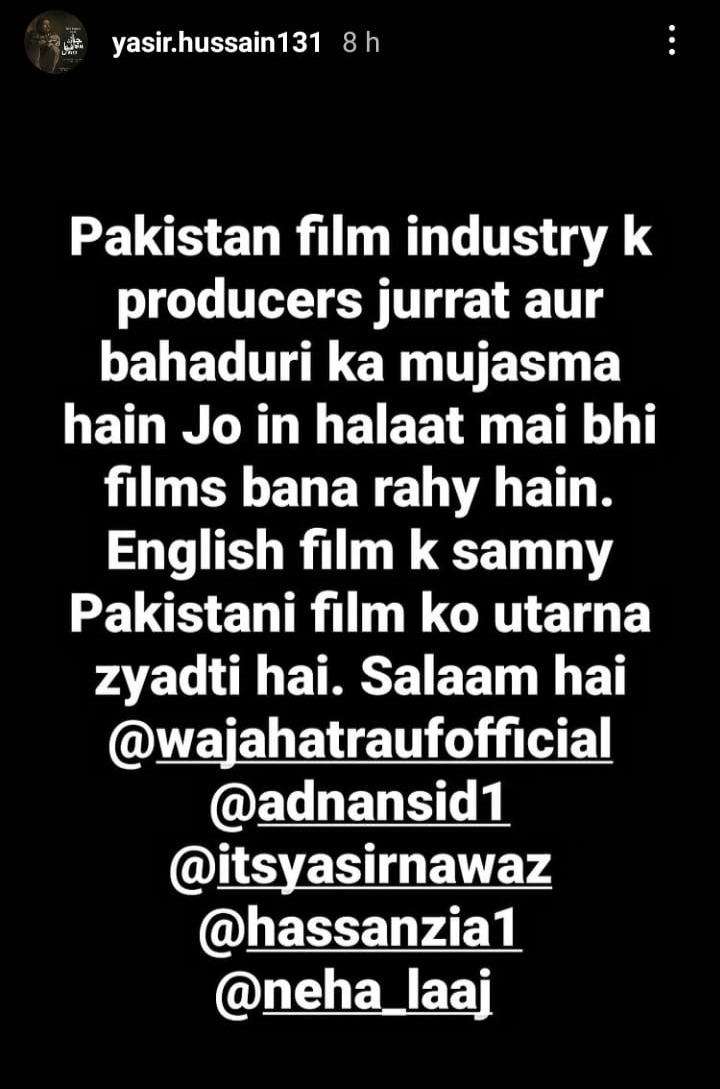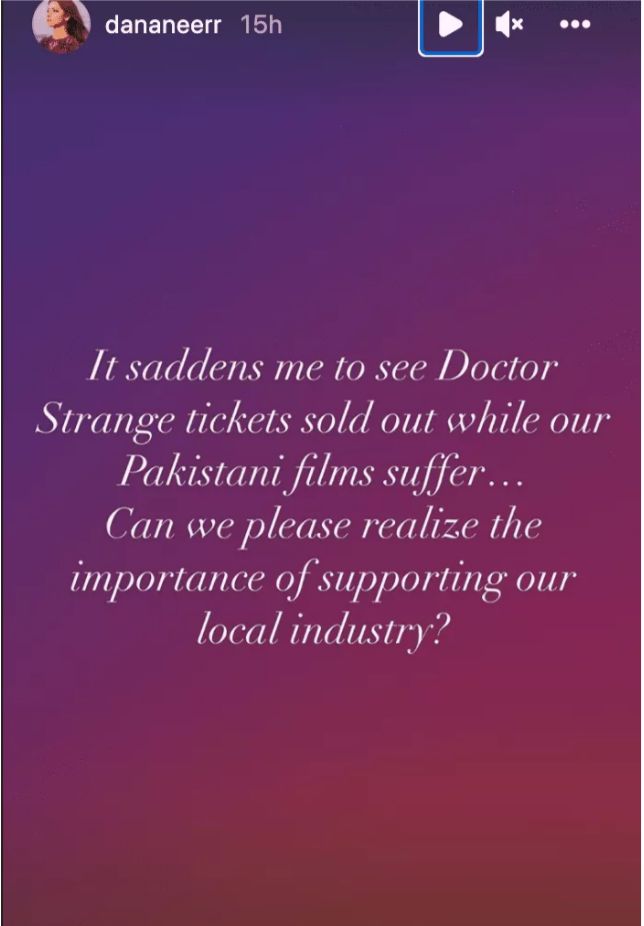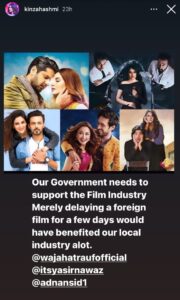 While most of the industry seemed to be on the same page, Mansha Pasha took to Twitter to share a slightly different point of view. For the actor, "expecting audiences to support local cinemas at Rs.900 isn't fair."
"Nascent industries have always needed the help of governmental bodies in order to come into their own," she reminded her followers before going on to talk about movies that audiences want to watch but are banned by local authorities, much like Javed Iqbal and Zindagi Tamasha. "Unfortunately, local movies with Twitter-approved 'good' content are banned and commercial films that don't ruffle any feathers & are designed to make it to cinema, end up getting released but then have to contend with limited screens and fewer shows as compared to high budget, technically way ahead foreign films," read Pasha's tweet.
"At the end, we all lose out," concluded Pasha since art films are not released and commercial films are not prioritized by an audience who has to pay a decent amount to watch one film.