KARACHI: In fashion, there is a fine line between taking inspiration from and copying a design and ever so often, this line is blurred. In the most recent case, designer Hussain Rehar has been accused of plagiarism when it comes to the designs of his new ready to wear brand, Jugnu. A small scale designer and a candle company have both, accused Rehar of copying their designs and their name, without giving either the due credit. Here is all that you need to know about allegations against Hussain Rehar and his new collection.
The controversy began when small business owner Alisha Yazdani from KookStudios was approached by Rehar for a collaboration. As per the screenshots shared of the conversation, Rehar had even referenced to several of KookStudio's designs. However, when the time came to seal the deal, the award winning designer backed off and three months later, released his newest collection Jugnu, which Yazdani claims is a rip off of her work.
To add to the allegations, a candle company called Jugnu also called out Hussain Rehar for using their brand name. They released a statement and said, "We were surprised to see that not only was the brand name the same but the styling of the logo (Jugnu Karachi/Jugnu Lahore) and brand themes were extremely similar as well." The brand went on to say that they had trademarked the name and reached out to Hussain Rehar whose team refused to co-operate.
Despite all the controversy surrounding him and his brand, Rehar did not respond to any of the allegations and instead, chose to wear an article from the said collection to the Lux Style Awards. However, the designer has finally broken his silence on the matter.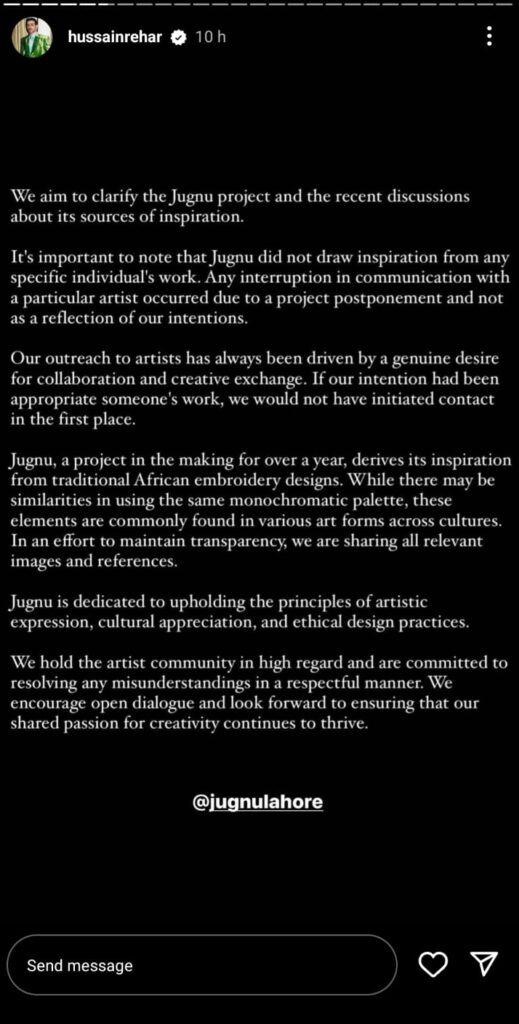 In an unsurprising move, Rehar denied all the allegations and instead, claimed that Jugnu had been in the works since the past year. He claimed that his inspiration came from African embroidery and the only similarities were in the color palette, "While there may be similarities in using the same monochromatic palette, these elements are commonly found in various art forms across cultures." He even shared pictures for a comparison.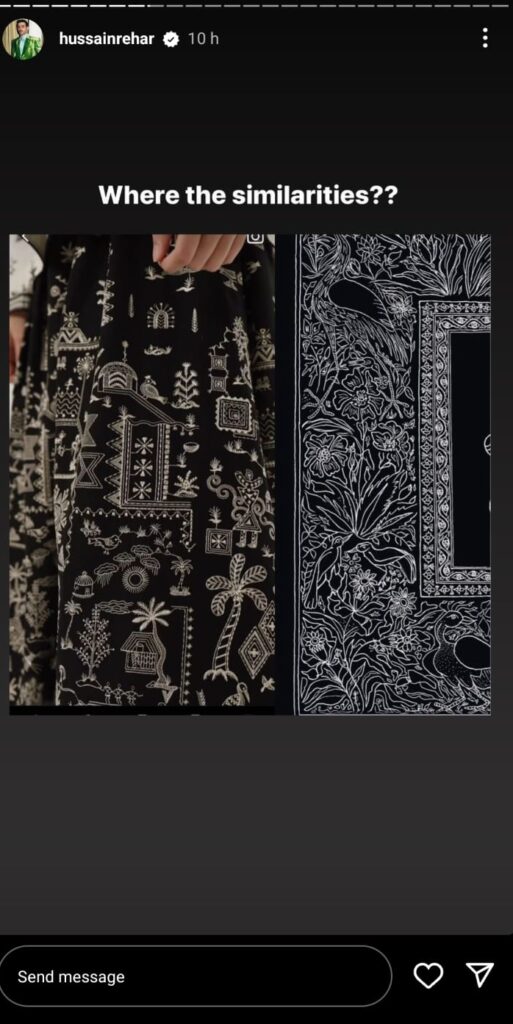 He also took the opportunity to talk about how the "unfounded accusations" and "hurtful comments and baseless criticism about my personal style and work has started to affect my mental well-being" and has led to "a distressing pattern of bullying that has taken a toll on my reputation and, more importantly, my mental health." He called the accusations of plagiarism a "one sided story" and stated he was "committed to resolving any misunderstandings in a respectful manner."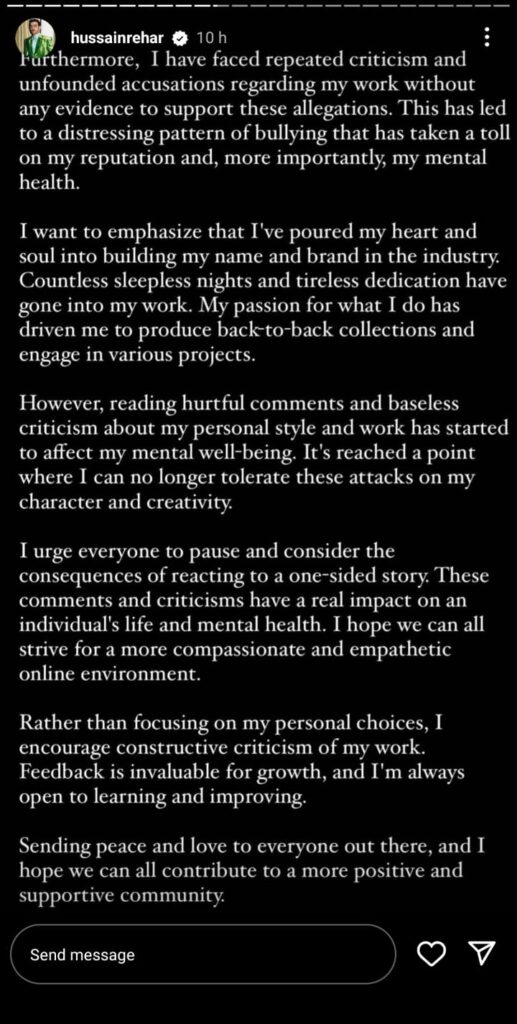 It seems as though the matter has come to a standstill with neither of the three parties backing down. The designer is also yet to acknowledge the allegations made against his brand by Jugnu Candle.