KARACHI: Film enthusiasts from the twin cities and four other cities across Pakistan will get a unique opportunity to discover European cinema at the second European Film Festival, commencing on 2nd June 2023 at the Pakistan National Council of Arts in Islamabad. The film festival will take place in five cities including Islamabad, Multan, Gilgit, Peshawar and Quetta – from 2nd to 24th June 2023.
The European Film Festival is a celebration of cinema that brings together filmmakers, actors and cinema enthusiasts. It provides a unique opportunity for Pakistani audiences to discover the rich and diverse world of European cinema and get a glimpse into the cultural and social issues that shape modern European societies. The festival is curated and organized by Olomopolo Media, a leading platform for cultural and creative expression through performing arts and visual media as tools for social awareness, sensitization and advocacy and awareness with the aim to create room for collective ethical development and socio-cultural sophistication.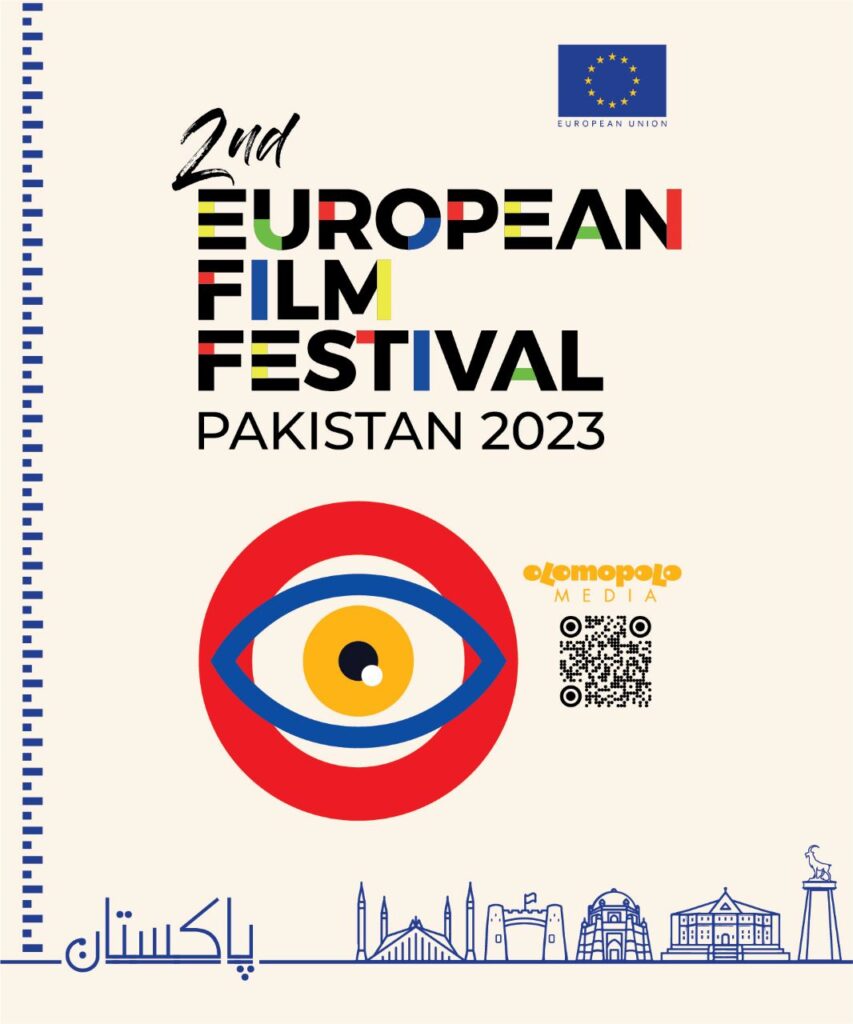 It will showcase a selection of unique and thought-provoking films which include feature films and short films on various topics such as gender equality, relations between generations, embracing diversity, climate change and human rights. Many of the films shown are co-productions made possible through collaborations of professionals and organizations from different European countries.
The team behind the European Film Festival in Pakistan, Olomopolo Media talked about their hopes of change that would come with the event, "We are partnering with the Delegation of the European Union to Pakistan for the second time to bring this festival to local audiences. As a leading platform for cultural and creative expression with the aim of creating social awareness and sensitization, we believe this festival is a significant step in the same direction, and we are overjoyed with the positive response we are already receiving from the enthusiastic cinephiles in each city; Islamabad, Multan, Gilgit, Peshawar and Quetta, who are eagerly waiting for the dates on which the festival reaches their city!" Ambassador of the European Union to Pakistan, H.E. Dr Riina Kionka explained, "In the EU, we actively support filmmaking as an art form and a medium to address important topics that our societies are grappling with today. Cinema provides an opportunity to dive into the worlds and minds of characters who live very different lives than ours. It allows us to see the world through different eyes, develop compassion and respect for others."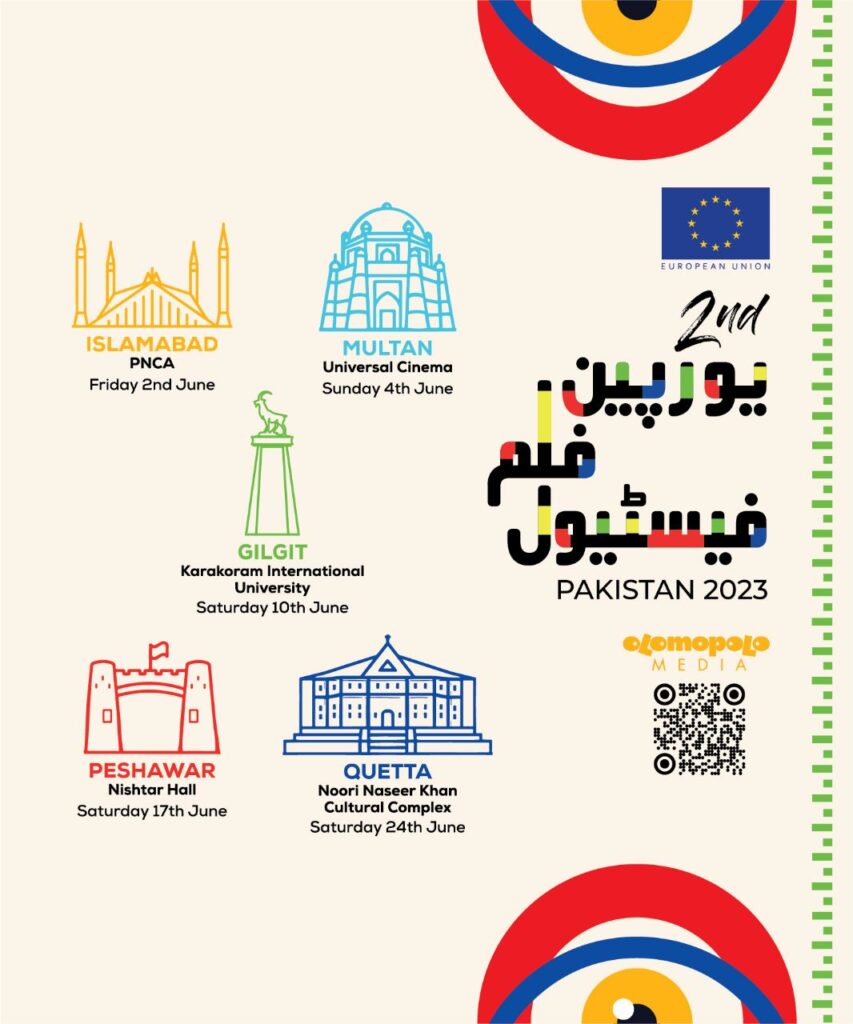 The screenings will be followed by panel discussions by renowned Pakistani filmmakers, actors, writers and academics to reflect on topics of relevance and various styles of storytelling. In Islamabad, Sarmad Khoosat, Sania Saeed and Saim Sadiq will talk about the democratization of traditional media and film making through social media, in a discussion moderated by Tamkenat Mansoor. The European Film Festival also provides a unique opportunity for aspiring filmmakers from Pakistan to learn producing creative narratives under the training of award-winning filmmaker Kanwal Khoosat through a series of master classes.
 

 

View this post on Instagram

 
Another interesting feature of the festival is interactive installations, including dubbing and video compositing booths, and a tribute to 75 years of Pakistani cinema titled Manduva curated by Sarmad Khoosat in association with the Lahore Biennale Foundation.
Talking about the importance of films and why festivals such as this are necessary, Sarmad Khoosat said, "I think film is the most wholesome medium if you wish to express something through the audio visual art forms, and in addition to that, the collective experience of watching an emotionally stimulating film with others is far more enjoyable than watching it alone and that's the beauty of festivals such as the European Film Festival." Adding to the conversation, Saim Sadiq said, "Films are a great way of learning about the world and finding what's different and what's similar between us and other people who we will
never get to encounter in our real lives, and films festivals like the EUFF 2023 are a great source of such learning, and of keeping the art of cinema alive."
View this post on Instagram
The second European Film Festival is open to public and will be held at various venues across Pakistan including Universal Cinemas in Multan on 4th June, Karakoram International University in Gilgit on 10th June, Nishtar Hall in Peshawar on 17th June, and Noori Naseer Khan Cultural Complex in Quetta on 24th June.