KARACHI: As another year comes to an end, it also makes way for another spell of the Lux Style Awards. However, it seems like the popular award show just cannot shy away from controversy. As the process of nominations for the 2022 Lux Style Awards began, singer Meesha Shafi made an important observation. There are no women nominated in the music category. Soon after, other female musicians began to highlight the same. Now, Momina Mustehsan and Natasha Baig, too, have expressed disappointment in the latest LSA nominations.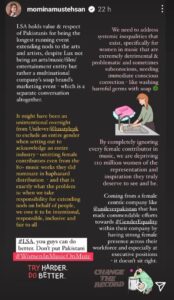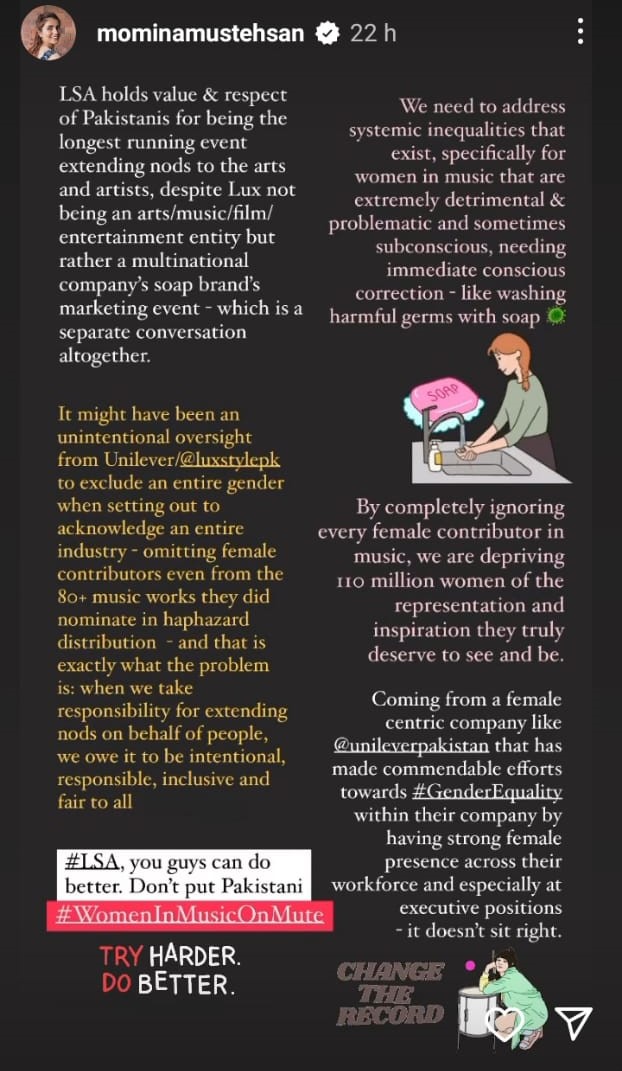 Giving LSA the benefit of the doubt, Momina Mustehsan began by saying how "it might have been an oversight from Unilever/ Lux Style to exclude an entire gender when setting out to acknowledge an entire industry – omitting female contributors even from the 80+ music works they did nominate in haphazard distribution." However, she did go on to say how "that is exactly what the problem is: when we take responsibility for taking nods on behalf of people, we owe it to be intentional, responsible, inclusive and fair to all. 
"By completely ignoring every female contributor in music, we are depriving 110 million women of the representation and inspiration they truly deserve to see and be. Coming from a female centric company like Unilever Pakistan that has made commendable efforts towards Gender Equality within their company by having strong female presence across their workforce and especially at executive positions — it doesn't sit right" Mustehsan continued.
Natasha Baig, too, took to Twitter to highlight that the nominations for the upcoming award show are "quite senseless" since the song "Larsha Peshawar" got nominated and yet, only the male singer's name has been mentioned in the credits.