KARACHI: As another year comes to an end, it also makes way for another spell of the Lux Style Awards. However, it seems like the popular award show just cannot shy away from controversy. As the process of nominations for the 2022 Lux Style Awards began, singer Meesha Shafi made an important observation. There are no women nominated in the music category.
 

 

View this post on Instagram

 
"Not a single woman nominated in the LSA music nominations. Erasure at this scale (there is an exceptionally high number of nominations this time) of the entire female population occupying the Pakistani music industry is unjustifiable and highly problematic" wrote Shafi while tagging the likes of Hadiqa Kiani, Natasha Noorani, Naseebo Lal, Eva B and Arooj Aftab in her story.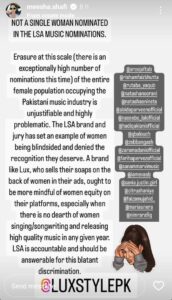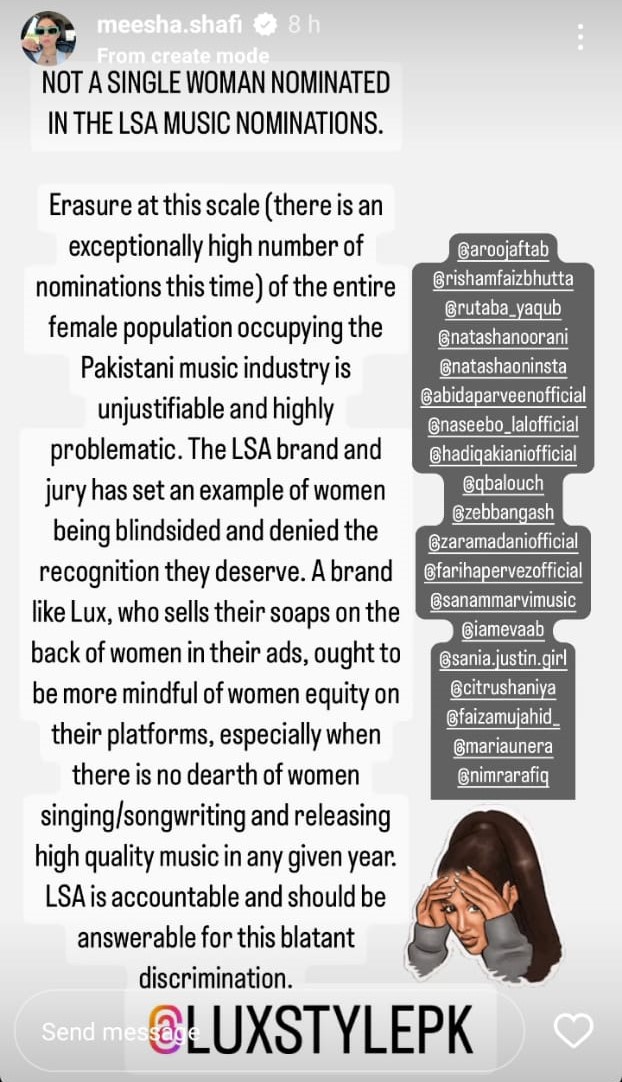 Soon after, Zeb Bangash chimed in. Sharing Shafi's story, Bangash noted that awards and nominations are not necessarily a measure of an artist's caliber or popularity but they do still play an important role in sending out a message. "To complete ignore women on platform fueled by a woman-centric brand that has always been run by women is surprise and gives cause for concern," she expressed.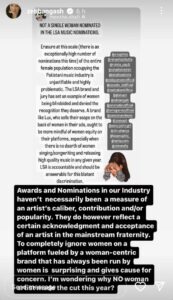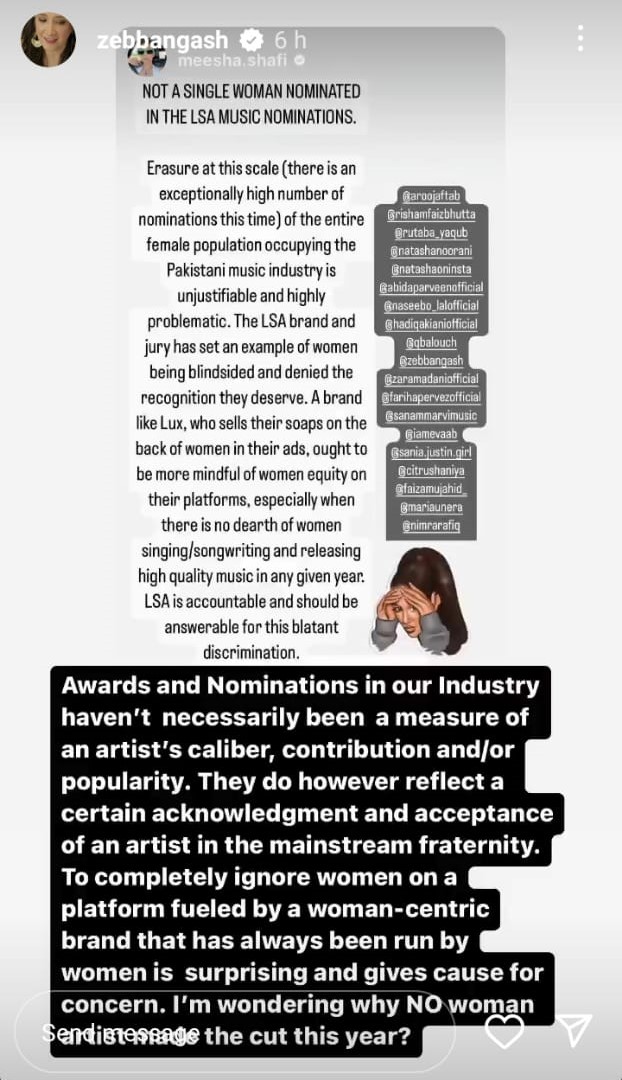 On another post, a user highlighted how the list revealed so far is not that of the nominations but rather a submissions list. Taking to her stories once again, Meesha Shafi wondered why it was not named the Lux Style Awards submissions list if this was truly the case. Though she did note that many of her male colleagues who made it to the list never submitted anything.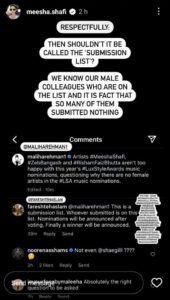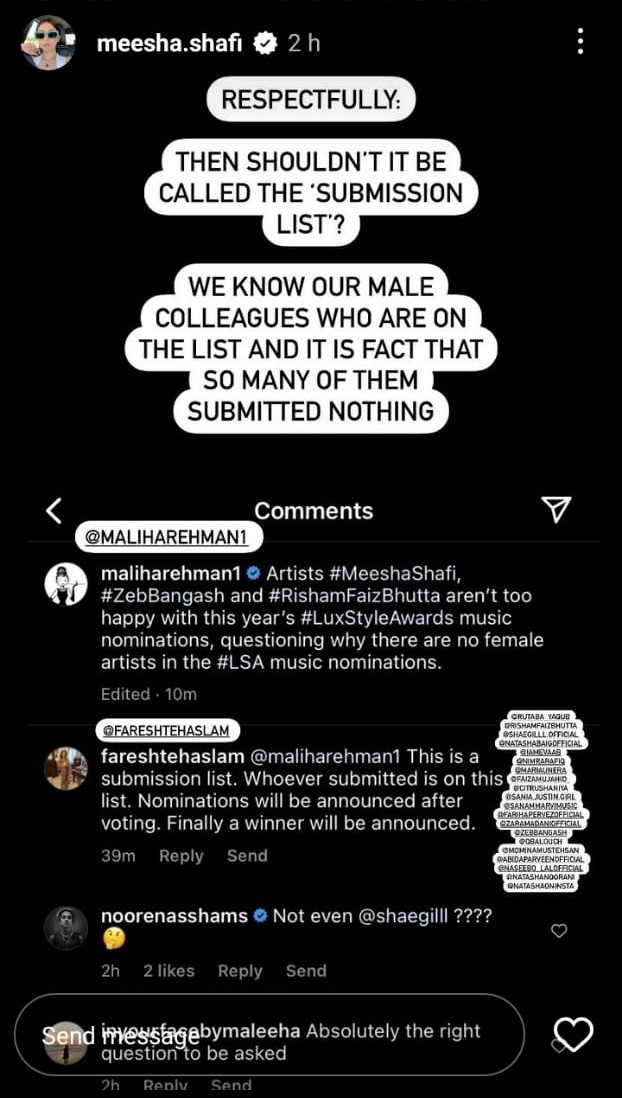 LSA is yet to address the matter.