KARACHI: What is there not to celebrate about Faisal Kapadia? He is a man of many talents and it is hard to pick just one thing about him that we love. Regarded as one of the most legendary singers of the Pakistani music industry, many of us grew up humming to his tunes. And we also grew up trying to keep up with his changing style! Later, we got to witness Faisal Kapadia and his magic as a producer. When that phase ended and we thought we had seen it all, we then got to witness his prowess as a solo artist. So on his birthday, why not celebrate Faisal Kapadia through the years and over the course of his journey!
Faisal Kapadia as band member
The magic of Faisal Kapadia began in the 90s when he started a band called Strings with Bilal Maqsood. He served as the lead vocalist for the band and most of our childhood was spent singing along to their songs.
Whether it was the melancholic 'Kahani Mohabbat Ki' about a lost love or dancing along to the upbeat 'Chaaye Chaaye' or 'Sajni', there was never a dull moment. As one album spilled over to the next, we also got to enjoy Faisal Kapadia's rock side with 'Yeh Hai Meri Kahani'.
 

 

View this post on Instagram

 
Over the course of his journey as a band member and now a solo artists, Faisal Kapadia also proved to be quite the style icon with his various hairstyles. From sleek bangs to a trimmed look to recently rocking his curls with a bandana, the man kept us on our toes with his different looks over the years and it is difficult to choose which one we liked the best!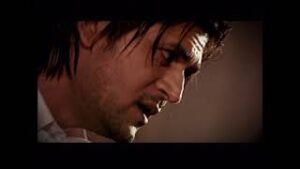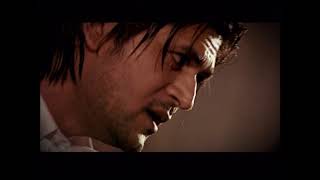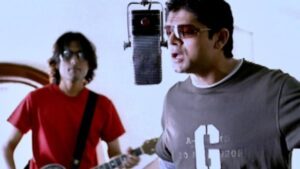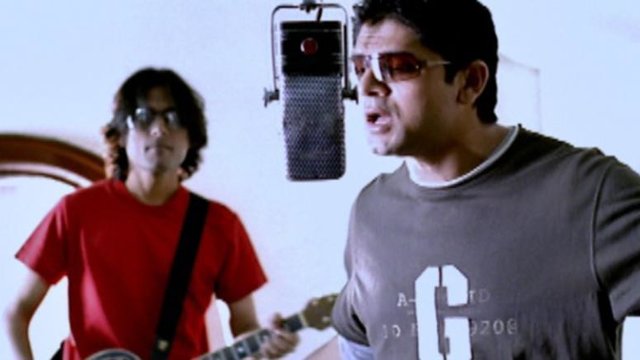 View this post on Instagram

 
Faisal Kapadia as producer
It became obvious that Faisal Kapadia and his vocals were fit for just about any genre of music and we would never get bored of listening to him sing. Then in 2014, he proved that he wasn't just a great singer but also had a knack for producing. Together with Bilal Maqsood, the two served as producers for four seasons of Coke Studio (7-10).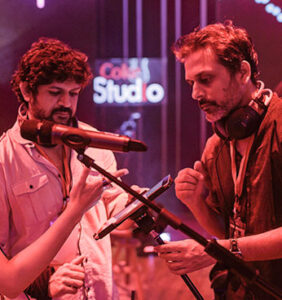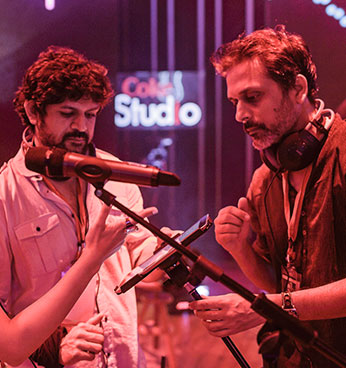 The duo, taking over from Rohail Hayatt, brought in a few changes to the seasons. They introduced genres which the show had not witnessed before and it clearly worked in their favor since they went on to produce three more seasons. Over their career as producers, they blessed us with numbers such as Jimmy Khan's 'Nadiya', QB and Umair Jaswal's 'Sammi Meri Waar', Noori and Zeb Bangash's 'Aja Re Moray Saiyaan', Momimina Mustehsan and Rahat Fateh Ali Khan's 'Afreen' and Ali Hamza, Ali Sethi and Waqar Ehsin's 'Tinak Dhin', to name a few!
Faisal Kapadia as a solo artist
It seemed all that was good in the world ceased to exist when Strings announced that they were disbanding. 
But when all hope seemed to be lost, a surprise was in store for Faisal Kapadia's fans when they saw his name on the Coke Studio season 14 lineup as a solo artist! As the season continued to release one great hit after another, we couldn't wait to see what the former producer and band member had in store for us and as the season drew to an end, he did not disappoint.
 

 

View this post on Instagram

 
Together with Young Stunners, Faisal Kapadia reminded us of his vocal magic with 'Phir Milenge' and what we had been missing on since Strings broke up. And now we cannot wait to see what his career as a solo artist has to offer!
Wishing nothing but success to Faisal Kapadia on his birthday and every other day!