KARACHI: With Eid just around the corner, there is quite a bit of excitement in the entertainment industry. The holidays will mark the premieres of several movies that were delayed due to COVID and included in that list is the new Humayun Saeed movie London Nahi Jaunga. However, one glance at the trailer and we find ourselves using the word 'new' loosely.
No, this new Humayun Saeed movie is not a sequel to his previous flick Punjab Nahi Jaungi. Though we do not blame you for the assumption. With the same director, same writer and same lead actors, it is easy to come to that conclusion. Director Nadeem Baig even admitted at the trailer launch that the genre for both movies is the same. They both have the romance, the comedy and the drama. However, he insisted that the new movie is different because of the message that is being conveyed to the audiences and that this one is a family movie in particular. Producer Jerjees Seja went as far as to call London Nahi Jaunga a "game changer". Is it really?
View this post on Instagram
The trailer for London Nahi Jaunga starts in a very typical setting of a shaadi ka ghar with Humayun Saeed making his dramatic entrance on a horse. He pleads with his father to not get him engaged and jokes ensue. It turns out Saeed does not want to get into an arranged marriage with Kubra Khan. In fact, just like the typical Pakistani man, he does not want to get married to a Pakistani girl, period.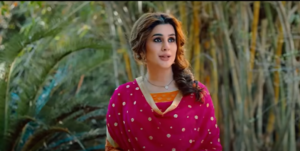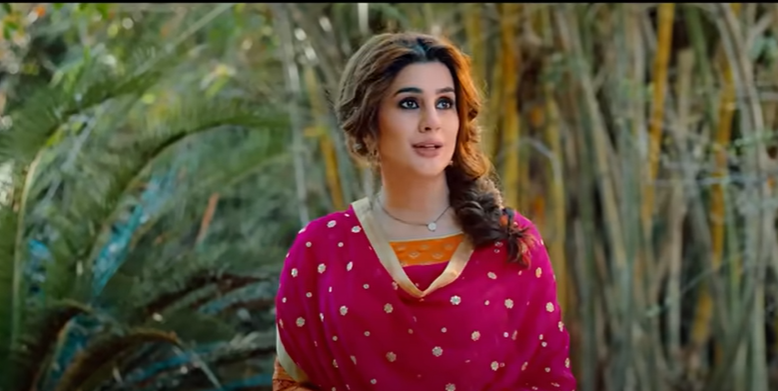 In comes Mehwish Hayat. Unlike the very desi Kubra Khan, she adorns dresses, jeans, crop tops and tracksuits. She is brazen, flirty and from London and so obviously, she is exactly what our desi man wants. So much so he is willing to break his fiancé's heart and go against the promise he makes to the village elders about not going to London to pursue her.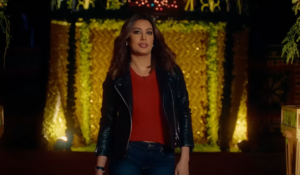 And so our very desi mundas, Humayun Saeed and Gohar Rasheed, make their way to London and revel in the fact there is a big wide world beyond their Bhawalpur. They go clubbing, get into fist fights and face rejection. They come back and face family drama, more fist fights and a slap made especially for Humayun Saeed (after a lot of backlash for Mehwish Hayat's slap in Punjab Nahi Jaungi).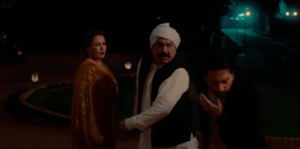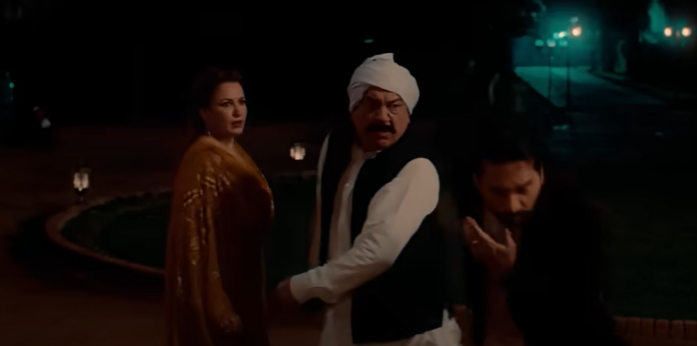 Just as the trailer leaves very little to imagination as to the plot of the movie, it also all but reveals the ending of the movie. In one instance, we see Kubra Khan dressed as a bride with her unwilling fiancé waiting for her at the alter. We see him repeat the same words and declarations of love Mehwish Hayat made to him and him walk off. The only thing left to determine is: will Humayun Saeed ever be able to make it up to the elders who he disobeyed?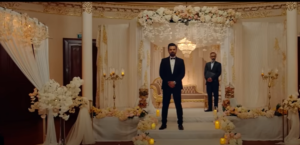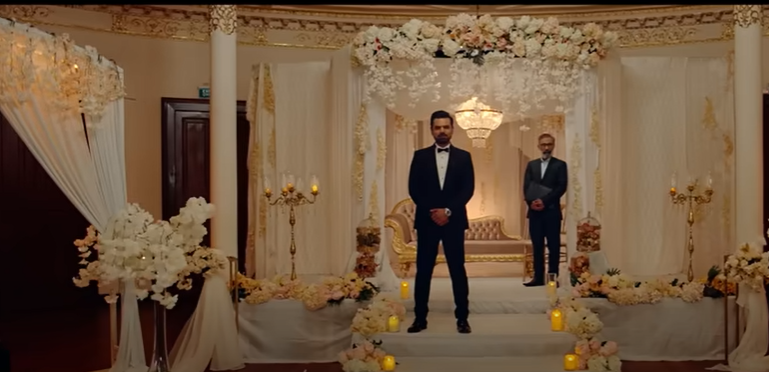 While it seems as though the new Humayun Saeed movie is all but similar to his previous ones, we cannot help but be drawn in by certain aspects of the trailer. As much as we are tired of the same slapstick comedy, there is no denying that some of the jokes in the trailer definitely made us laugh. Audiences are automatically drawn in to the setting of the movie and the grand wardrobe and styling choices. And to add to the feel of the movie is the soundtrack which wants to make us dance and makes us feel sad, all at the right moments.
While Humayun Saeed is convinced that both he and Fahad Mustafa can easily compete with Chris Hemsworth and Thor, the jury is still out. Only time will tell!