KARACHI: It's been a joyous two months for Saim Sadiq and his team. From becoming the first Pakistani film to go to Cannes to getting a standing ovation and eventually the jury prize, Joyland has made one headline after another during the last few weeks. As the film premiered at Cannes Film Festival 2022, the rest of the world could not help but wonder: when were they going to be able to see the film? Now, director Saim Sadiq has put his fans to ease (atleast for now) by assuring that Joyland will be traveling to Pakistan and other countries, all in due time.
View this post on Instagram
Taking to his Instagram, Saim Sadiq announced that Joyland will be screening at the Sydney Film Festival this month. Of course, the next question was: When is it going to release in Pakistan, if at all? The filmmaker put all doubts to rest as he assured that "Yes! Joyland will be screening in Pakistan and UK and US and Melbourne, Toronto, etc. At festivals and then in theatres. In good time." Asking film enthusiasts to have some patience, he promised to share updates as soon as possible.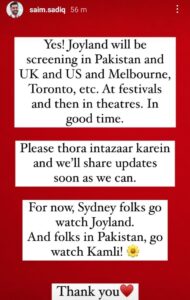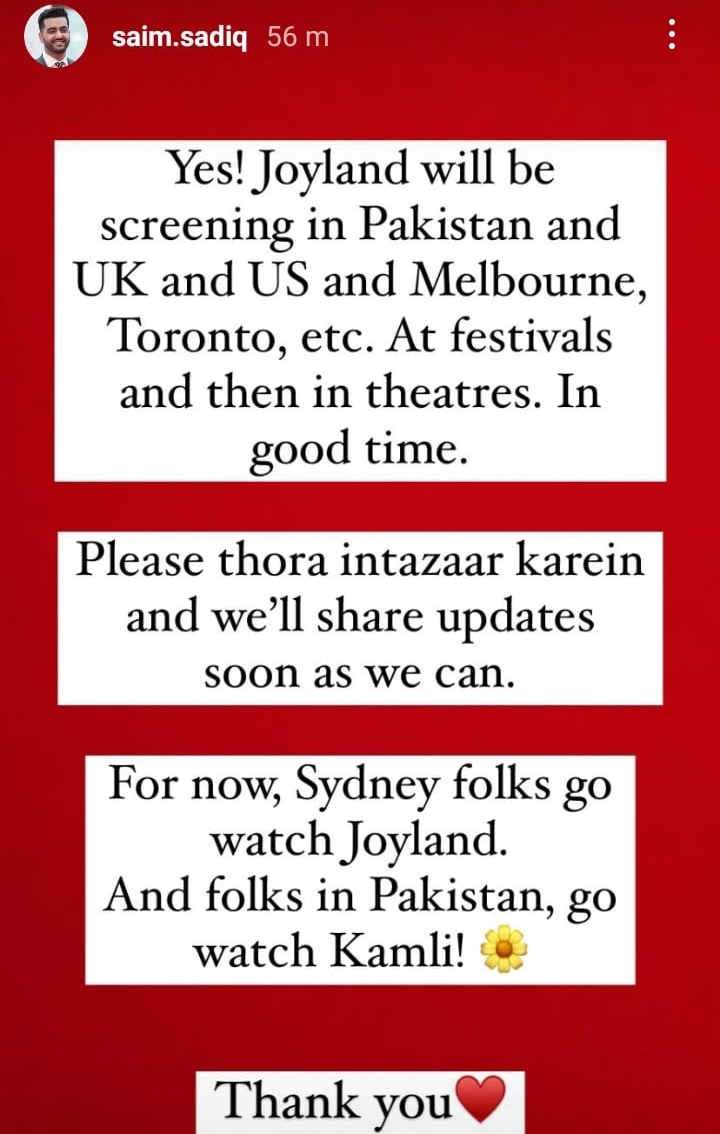 While the rest of the world waits for Joyland to release in their countries, Saim Sadiq suggests Pakistanis go watch Kamli!