KARACHI: 2021 has been a great year for the drama industry. Over the span of the year we've seen some great dramas hit the screen. These dramas have moved audiences with their unique plots and brilliant acting. 2021 has also been a year for new talent to emerge in the industry and has given these new actors a platform to showcase their skills and make the dramas all that better. Here's our list of this year's best debutant actors that he hope to see more off.
1. HSY – Pehli Si Mohabbat
Pehli Si Mohabbat was a fan favorite drama this year and for good reason too. The drama emphasized on several themes such as first love and sheds light on how unnecessary conflict between families almost destroys a young couple. It also touches upon the themes of revenge, broken relationships and the love between siblings. And while the drama boasted an incredible cast with Maya Ali, Sheheryar Munawar, Rabia Butt, Shabbir Jan and Nausheen Shah to name a few, there was one performance that won us over.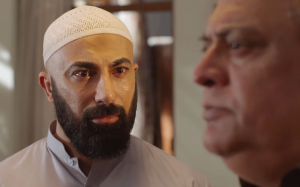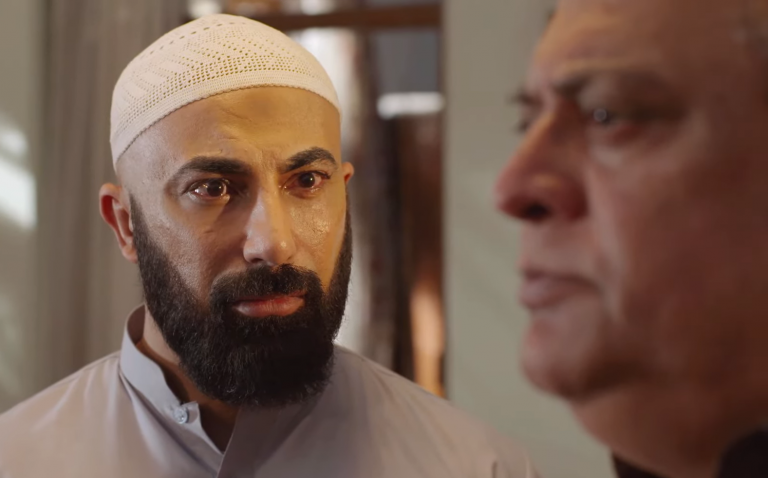 Fashion designer turned actor Hassan Sheheryar Yasin (HSY) proved that new actors in star studded dramas can also make waves. HSY played the role of Akram, the stern elder brother who was a stark contrast to and always disapproving of the young and helpless romantic Aslam (Sheheryar Munawar). From his steely glare, to his unforgiving attitude towards his brother and sister, Akram was a character that was impossible to like. His ego and self righteousness cost Rakshi (Maya Ali) and Aslam their happy ending. But as the drama went on, Akram's stony exterior began to chip away. He sees the pain his actions have caused his younger brother and he takes on the role of the overprotective elder brother. It isn't easy to have your character's personality take a complete 180 degrees turn and to make it believable, but that's exactly what HSY does. Whether it's the scene where he consoles Aslam who breaks down in tears after Rakshi and Sikandar's visit to their shop or whether it's Akram after the 8 year jump as he fusses over his younger brother's visit, the emotions are incredibly on point.
2. Adeel Afzal – Parizaad
Parizaad is hands down one of the most well written dramas to grace our screens in a very long time. The story is unique, the characters are intriguing and the acting is insanely good. And in the midst of all the great things the drama has to offer, there is Adeel Afzal.
View this post on Instagram
Afzal plays the role of Ahmed Nasaaz, Parizaad's first real friend. Afzal had a difficult role to embody with Nasaaz who, as a poet, has quite a lot to say. And to be able to deliver the lines in a way that the audience is able to understand the beauty in his poetry and do so naturally isn't as easy of a task as Adeel Afzal made it seem. And it's not just the poetry that makes Nasaaz a brilliant character but it's who he is as a friend to Parizaad that makes him so special. The way Adeel Afzal has played the role makes us wish we had someone as genuine as Nasaaz in our lives and we won't lie, we teared up when we had to say goodbye to him!
View this post on Instagram
3. Hadiqa Kiani – Raqeeb Se
It isn't easy for new actors to make their mark in dramas when they have to share the screen with some of the bests in the industry. Just ask Hadiqa Kiani, who in her debut drama starred along the likes of Nauman Ijaz, Sania Saeed and Iqra Aziz. But boy, did she deliver.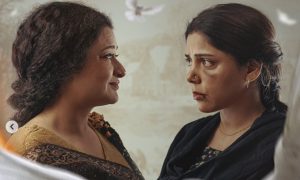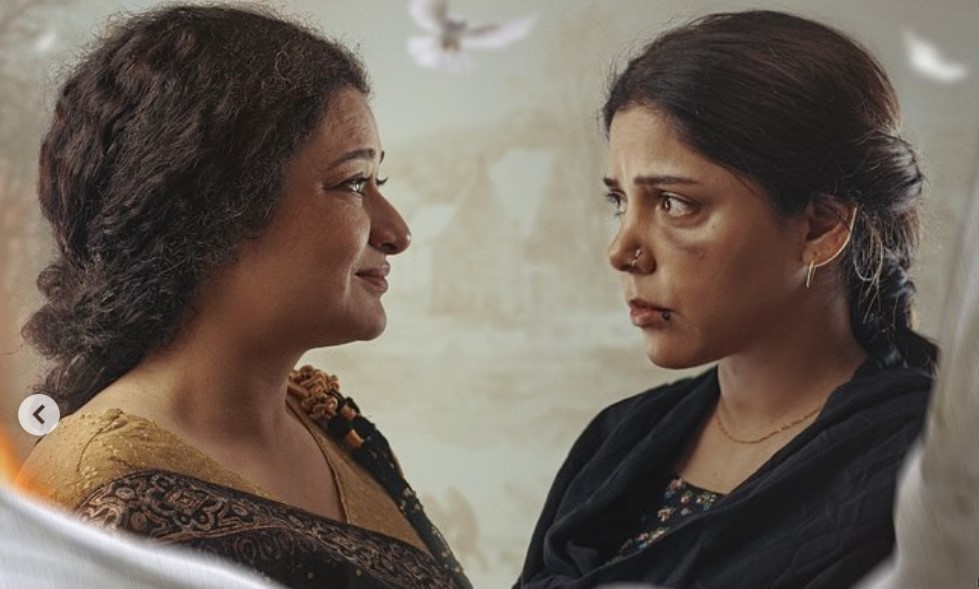 Watching Kiani act made it hard to believe that this was her first drama, ever. She embodied the role of Sakina so effortlessly that it's hard to distinguish between the actor and the character. We're first introduced to Sakina as a battered woman from a village who flees her abusive husband in the dead of the night and we learn of her incomplete love story. While Hadiqa Kiani's character is well written, it is her acting that gave life to Sakina. From her accent to her mannerisms to even when she's talking fondly about her cow, Kiani's acting is so convincing it's almost hard to believe that she isn't a woman hailing from the village.
But there's also another welcome change Kiani's debut made. Kiani as the main character in Raqeeb Se proved that the protagonist doesn't need to be a pretty, young woman in her 20s. Even more so, she proved that new actors don't necessarily have to be young and they definitely don't need to be categorized in the senior category.
4. Qudsia Ali – Aulaad
New actors have it tough when it comes to making a name for themselves in dramas but Qudsia Ali had it even tougher when her debut role was something out of the box. The drama Aulaad was a heartbreaking one where we got a glimpse of how parents are often mistreated in their old age by their children. While Marina Khan and Syed Mohammad Ahmed did what they do best and won our hearts immediately with their performances, the real surprise was Qudsia Ali.
View this post on Instagram
The newcomer played Munni, the mentally challenged daughter of the aged couple. Anyone would have had second thoughts playing such a challenging role and that too for their first drama but not Qudsia Ali. She not only took the challenge but delivered. Her childlike innocence won over hearts, we laughed at her antics and we all shed a tear at the unfair treatment that led to her tragic fate. Props to Qudsia Ali who did justice to her character and slipped into the role so gracefully. Nothing about her portrayal of Munni felt forced and just like Hadiqa Kiani, Ali proved that you don't need to land the role of a fore lone heroine or evil antagonist to make your mark with your first role.
5. Rushna Khan – Mohabbat Chor Di Maine
Rushna Khan's role as Zaini in the drama Mohabbat Chor Di Maine caught a lot of positive attention. In the midst of a messy love triangle which involved a lot of jealousy and anger, she played the voice of reason. Rushna Khan fell easily into the role of the pacifier who had some great advice to offer both of her sister in laws and she also managed to win over hearts with the way she portrayed the sweet brother sister bond in the drama series. She provided a much needed break from the usual conniving evil nand and instead had wonderful advice to offer those around her.
Even though this was not the actor's first role, we're glad the drama offered Rushna Khan substantial screen time amidst the protagonists despite being a newcomer because she was a treat to watch with her strong screen presence.
View this post on Instagram