KARACHI: Ushna Shah had another foot-in-mouth moment on Twitter recently. In a tweet that has now been deleted, Ushna seemed to think that Pakistan only has Aima Baig and Quratulain Baloch when it comes to good female vocalists. She claimed that everyone else sounds mediocre.

The tweet naturally comes across as uncordial, especially because Hadiqa Kiani recently sang the soundtrack to Ushna Shah's upcoming TV serial, starring alongside Ahsan Khan.
Hadiqa Kiani then took the opportunity to share all the female vocalists that she could think of and also started posting recommendations on her Insta stories. She named women like Tina Sani, Iqbal Bano and Shazia Khusk as well as contemporary names like Natasha Humera Ijaz, Natasha Noorani and Maria Unera.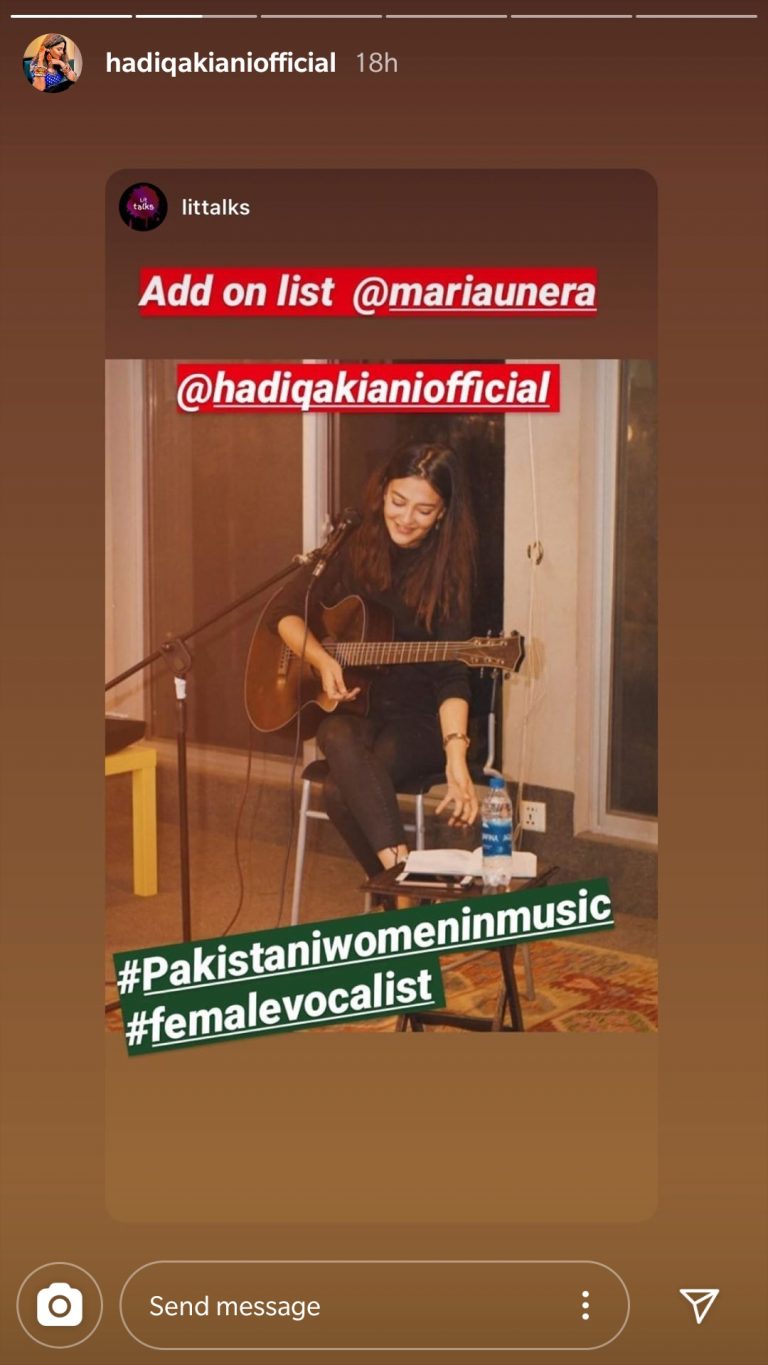 Hadiqa was inundated with responses on her Instagram and she thanked her fans for sending her their recommendations, which she shared with her followers. "Music is 100% subjective and people have the right to their opinions. However, opinions should not be baseless and they shouldn't be presented as facts. Educate yourselves and like I said, think before you speak. Love you all," she wrote.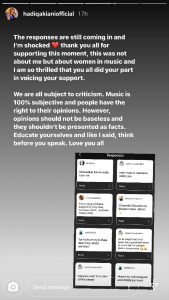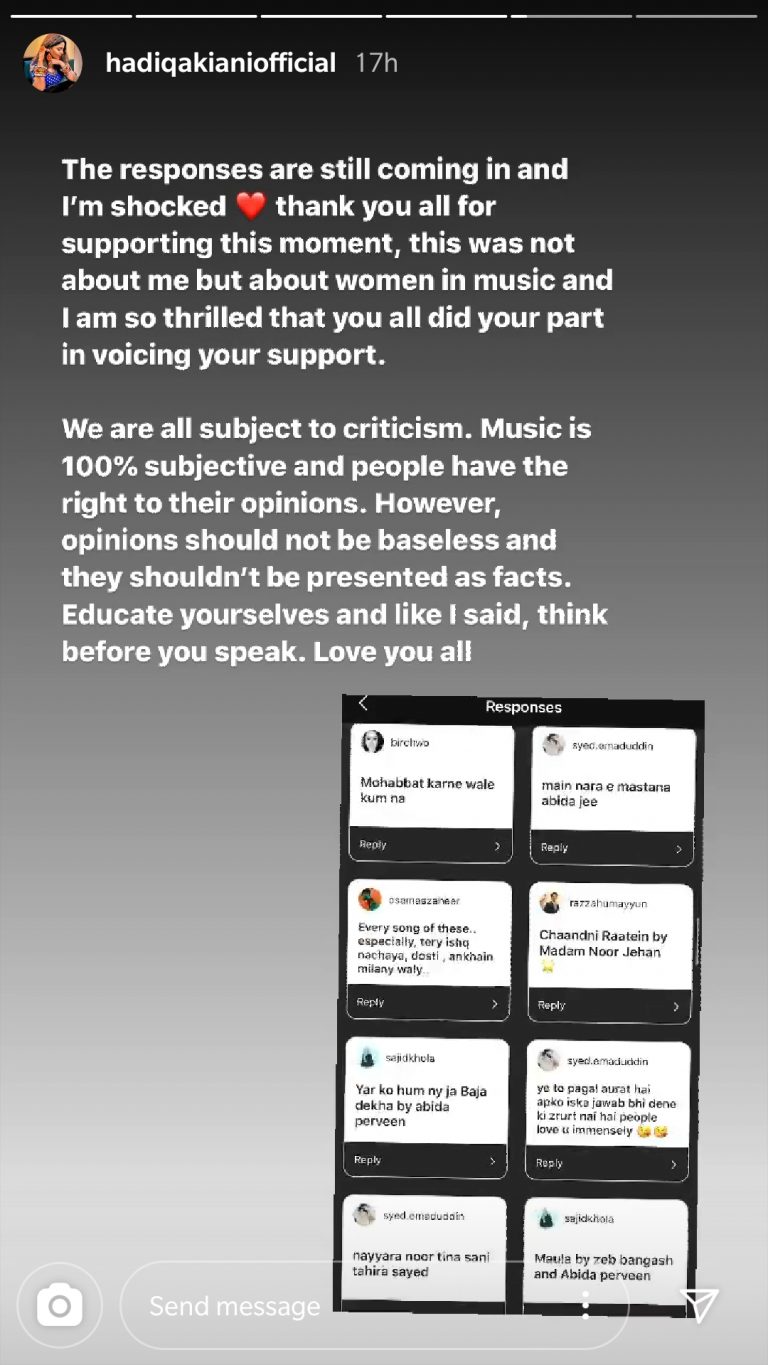 Even though Ushna apologized in her Insta story that is now unavailable, this isn't the first time she has faced criticism for a tweet. Recently she came under fire for another tweet, which is also now deleted, in which she questioned why doctors were putting out videos of themselves dancing and singing while working amid the pandemic.
According to Images, Ushna wrote: "I'm curious to know people's thoughts on doctors/nurses creating choreographed dances in hospitals. I'm conflicted: on one hand I understand they need uplifting breaks, but on the other, these dances seem quite time consuming, precious time consuming. Thoughts? "