KARACHI: Zahir Jaffer, the main accused in the brutal murder of Noor Mukadam, was thrown out of jail for the second time. Over the course of his hearing, Jaffer has continually been disruptive and has received a fair share of warnings from the judge. From speaking out of turn to hurling abuses at the judge presiding over the case, the court has forcefully removed Zahir Jaffer from the courtroom in order to maintain discipline and allow the case to move forward.
Earlier this month, on the 3rd of November, videos surfaced of Zahir Jaffer being carried out of the courtroom by police officials. It was reported that during the hearing in the court of  Additional Sessions Judge Ata Rabbani, all six suspects in the case were present including Zahir Jaffer, both his parents, their household stagg and six Therapy Works employees. Not soon after the hearing began, Zahir began calling out the name Hamza. The judge asked that he be removed from the court to which Zahir hid behind the door and continued to be a nuisance making demands such as, "This is my court. I want to say something." He also went on to verbally attack the judge claiming, "This court is nothing but dirt. This court is dragging this because they have no power. I have never seen something more fake," and that "I have never seen more incompetent people in a room in my entire life." When the police moved in to take him out of the courtroom, Zahir grabbed the inspector by the collar. Eventually, he was forcefully removed from the courtoom and dragged back into lockup.
Noor Mukadam's mother talks to media for first time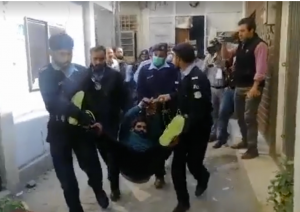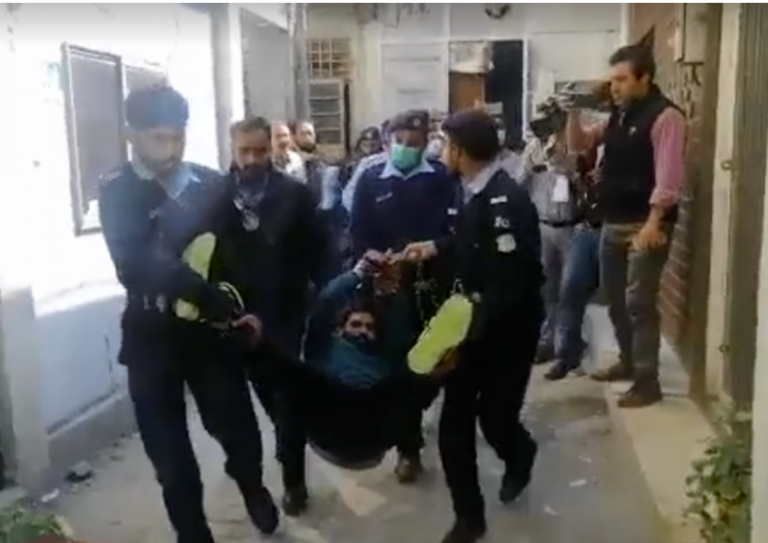 It seems as though Zahir Jaffer didn't learn his lesson from the last time and during his hearing on the 10th of November he was dragged out of the courtroom yet again. The accused began speaking out of turn again and the judge ordered him to leave. This happened despite the strict warning he had received from the judge to not create "drama" in the courtroom.
Why didn't the court prosecute #ZahirJaffer for contempt of court? Zahir Jaffer abused the court & continued to insult the police but the judge asked him to leave.
Was there any pressure on the judge?
Why they're giving him free hand? Is he superior?#JusticeForNoor #NoorMukadam pic.twitter.com/dKQ16KzDDp

— Ammar Ahmed Abbasi (@AmmarPak3A) November 3, 2021
Zahir Jaffer remains the main accused in the brutal kidnapping, rape and murder of Noor Mukadam.