KARACHI: Recent cases of femicide in Pakistan, specially the brutal murder of Noor Mukadam, started yet another wave of people (mostly women) asking for justice. Social media has been filled with citizens demanding accountability, raising their voices for the deceased and women screaming their lungs to have a safer future in this country. Actor Saba Qamar who is famous for choosing empowering roles to play on screen, too, raised her voice on Instagram. One of her stories, however, did not sit well with singer Meesha Shafi who has now called out the former for her "hypocrisy".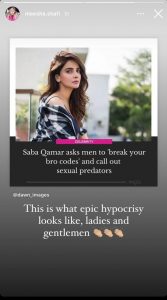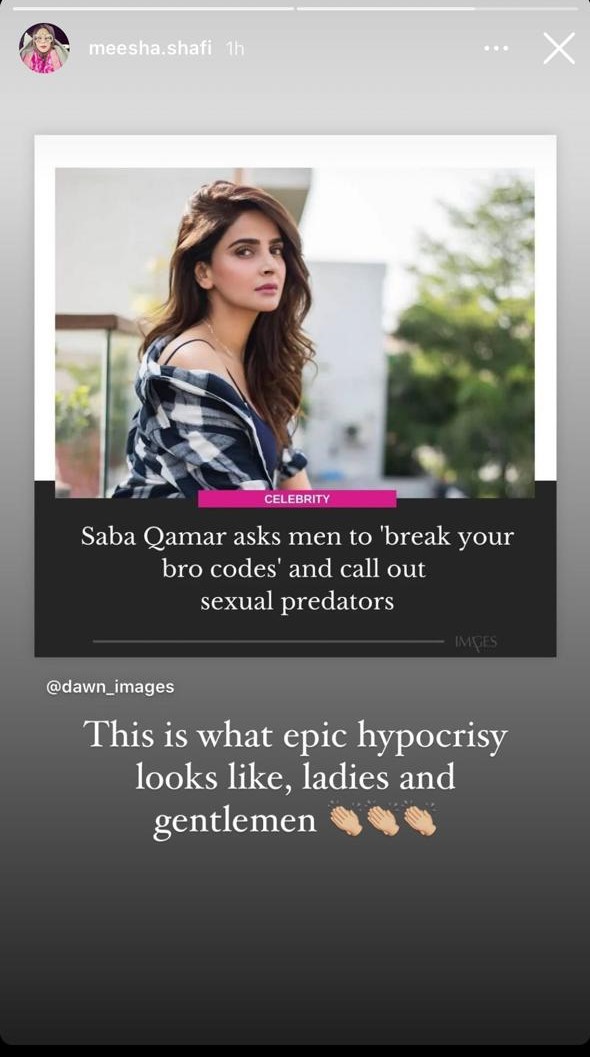 In her now-deleted Instagram story, Saba Qamar had asked men to break their "bro codes" or if they cannot do that then "stop pretending to be an ally because you're only an enabler then." Sharing a headline which reported Qamar's stance, Meesha Shafi wrote, "This is what epic hypocrisy looks like, ladies and gentleman".
For those who may not have understood the context, Shafi explained how "partying with, supporting, giving/sharing space, validating, endorsing and doing frivolous Instagram Lives with known sexual harassers and then putting out holier than thou statements about calling out predators is literal hypocrisy."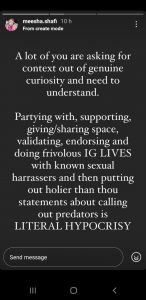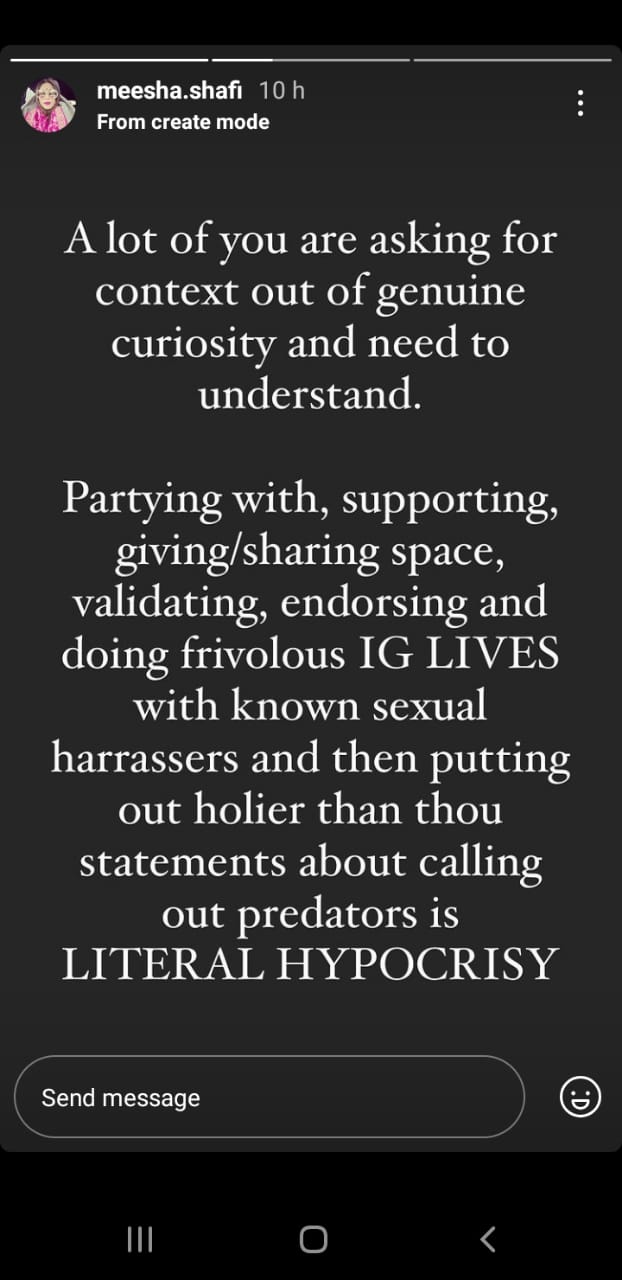 In April 2020, Saba Qamar had joined Ali Zafar, who Meesha Shafi has accused of sexual harassment, for an Instagram Live. During the conversation, the two had exchanged compliments and also expressed the desire to work again with each other.
View this post on Instagram
View this post on Instagram
Given that the Instagram Live happened over a year ago, Shafi continued how some of us "might have missed that this happened or forgotten. The victims and their trauma can't miss it or forget even if they want to. They can't miss it because they feel it in their hearts. In their gut. In their mental health. In their nausea. In their daily lives."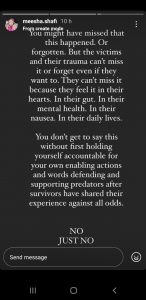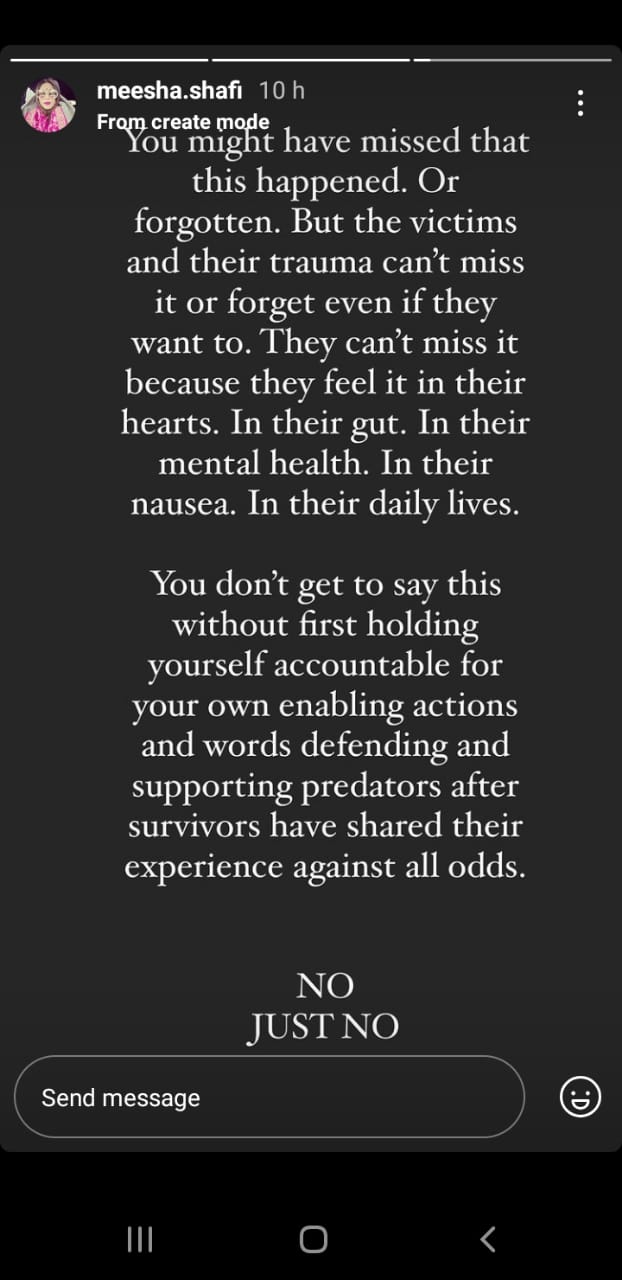 Meesha Shafi continued to express her disappointment in Saba Qamar as she concluded, "You don't get to say this without first holding yourself accountable for your own enabling actions and words defending and supporting predators after survivors have shared their experiences against all odds."
Saba Qamar was also previously involved in a similar controversy when she announced her courtship with Axeem Khan, who had been accused of cyber harassment by multiple women. Qamar, however, was quick to take that decision back.