KARACHI. At first, renowned Urdu scholar Professor Sahar Ansari's advances were subtle: routine visits to the office, prolonged conversations, a handshake or two.
"I was startled when he kept holding my hand once and wouldn't let it go and even wished me 'Friendship Day'," says Navin G Haider, an assistance professor at the Pakistan Study Centre of University of Karachi (KU). Despite her discomfort, Navin chose to remain quiet and keep her distance.
Her silence, however, was short lived when in March 2016, the professor took it a stop further.
"I started keeping my office's door closed and would take another way if I saw Sahar but he didn't behave. One day he tried to lean on me, while putting his hands on my shoulders," she recalls.
"That was it." Navin had had enough. Time was up. "I asked him if he had an iota of shame left in him."
The assistance professor said she chose to break her silence for the sake of other younger students at the varsity, who were vulnerable to such misconducts. "When Professor Sahar Ansari sexually harassed me in March 2016, I decided then that I will not remain silent. I asked myself if he could do that to a fellow teacher, what must be happening to female students in my department."
It took the assistance professor two years to receive any form of justice, and prove that academia is replete with sexual harassment cases. The fight, of course, was not an easy one.
Navin faced threats, criticism, sexist and snide remarks regarding her personal life and character but she remained undeterred.
After filing an official complaint with KU's vice chancellor and giving a statement to the probing committee, Navin took it upon herself to arm the female students of the varsity with courage and knowledge of their rights. She wanted to empower her students to speak up if they ever face harassment at the hands of powerful men.
"I asked my students in class if they had been facing harassment at the university. After hesitating for a while, they all opened up and the same name was called out again and again – Sahar," Navin claims.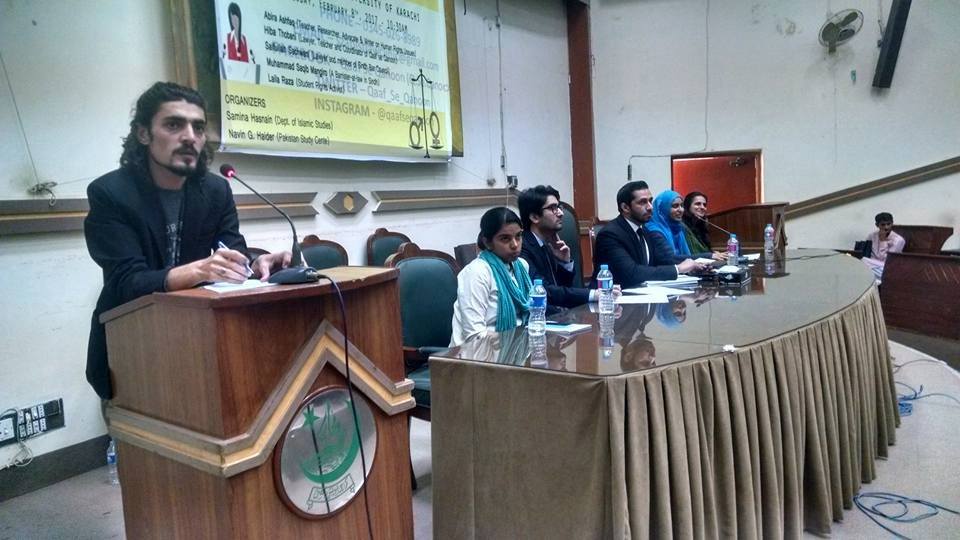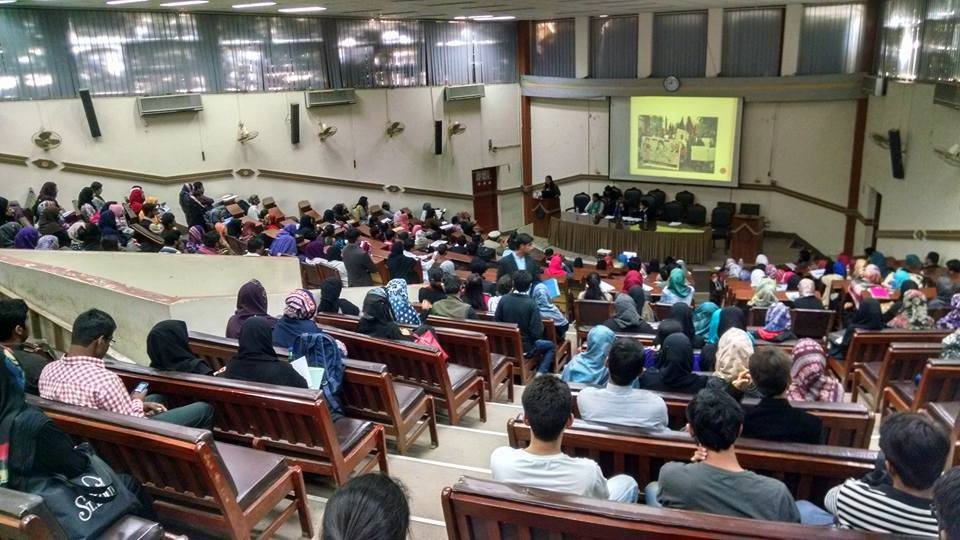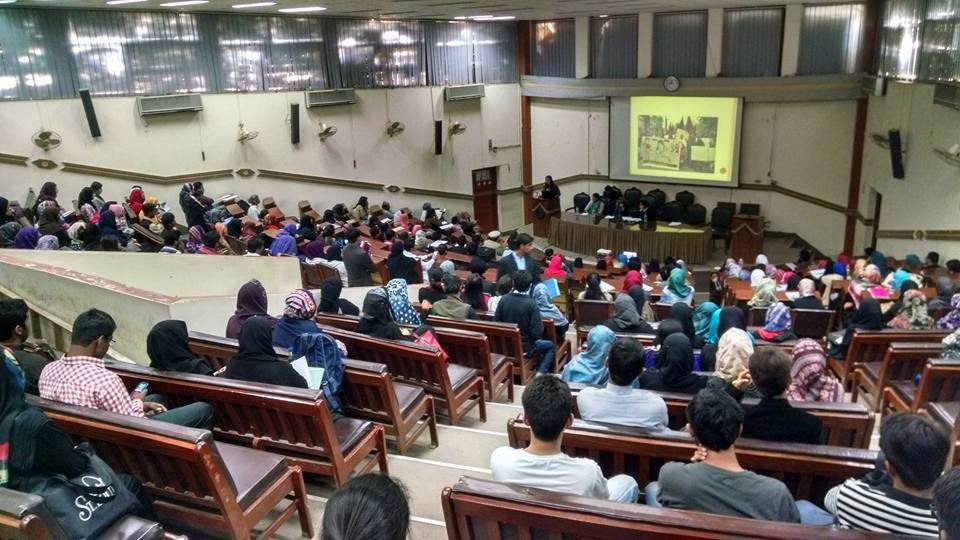 She also began organising counselling sessions for female students with the help of the National Students Federation (NSF).
"We invited legal-aid organisation Qaaf Se Qanoon to tell the students they can always file complaints against their attacker and it's the duty of the institution to create a safe atmosphere for female students," Navin said.
"It was depressing to listen to girls' accounts of how they were harassed at the university. But there was still hope that finally they are speaking out," she added.
Three months after she filed a complaint, there was still no sign of any action. Soon after, she learned through media reports that Professor Sahar had been given a clean chit by the probing committee, which in turn advised her to "improve her temperament and relations with the fellow faculty members".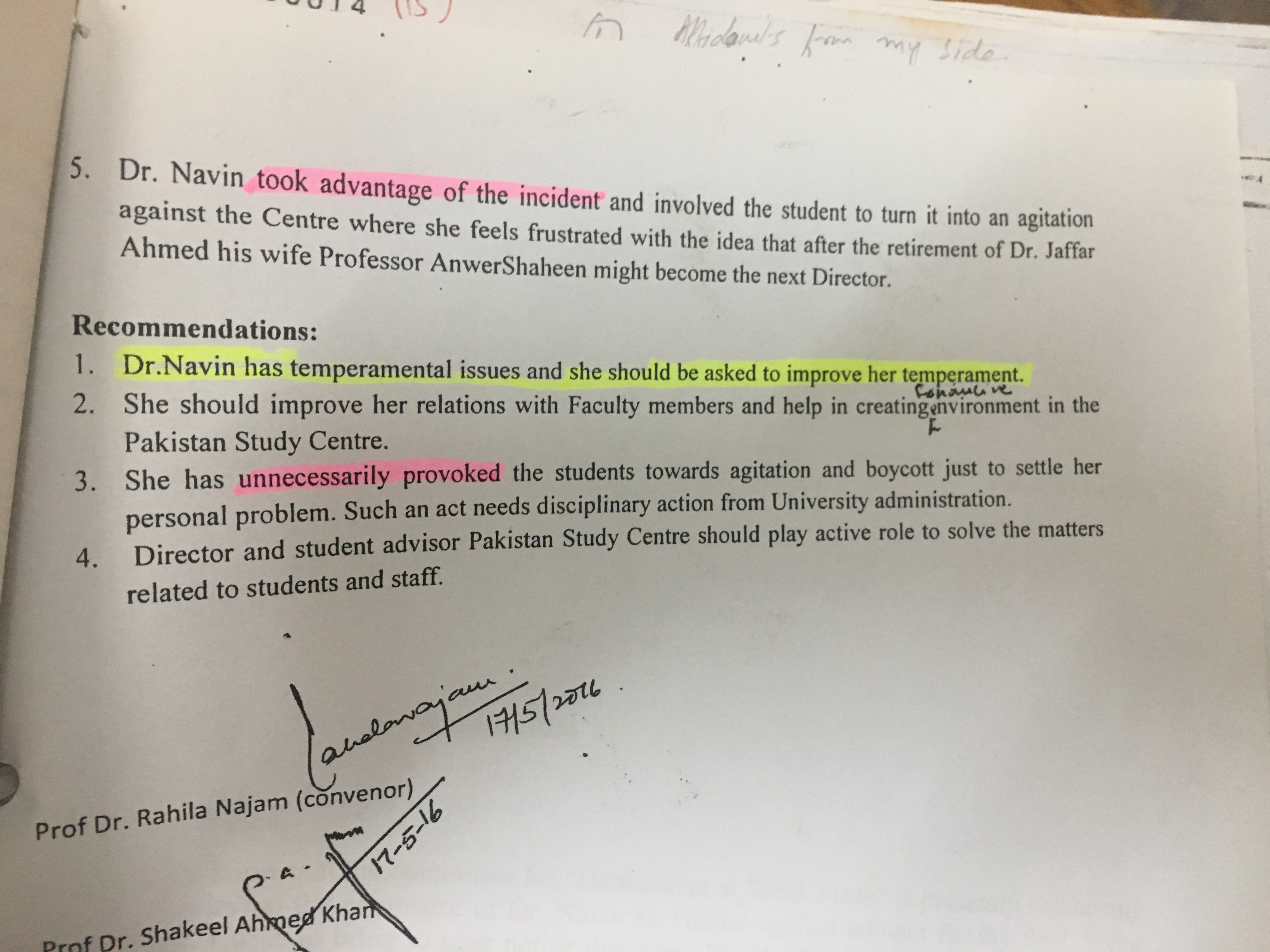 It was a huge blow to Navin's and her students' struggle against the culture of sexual harassment at universities. She nonetheless decided to take the matter to Sindh's ombudsman. Months went by, as she kept on appearing before the Ombudsman Judge Syed Pir Ali Shah with a number of witnesses.
Meanwhile, the accused professor continued his work and was invited by various literary bodies ,including Arts Council of Pakistan, to chair the conferences and seminars. Many protests were organised outside the places he was invited.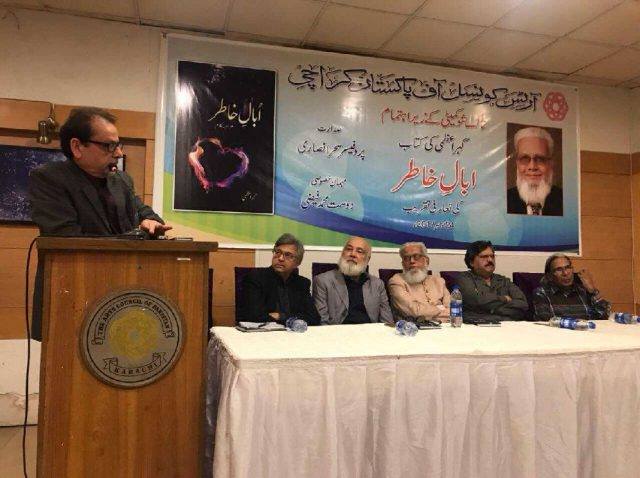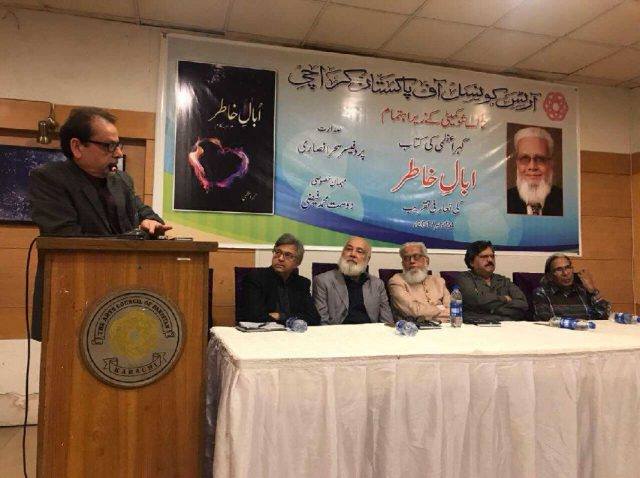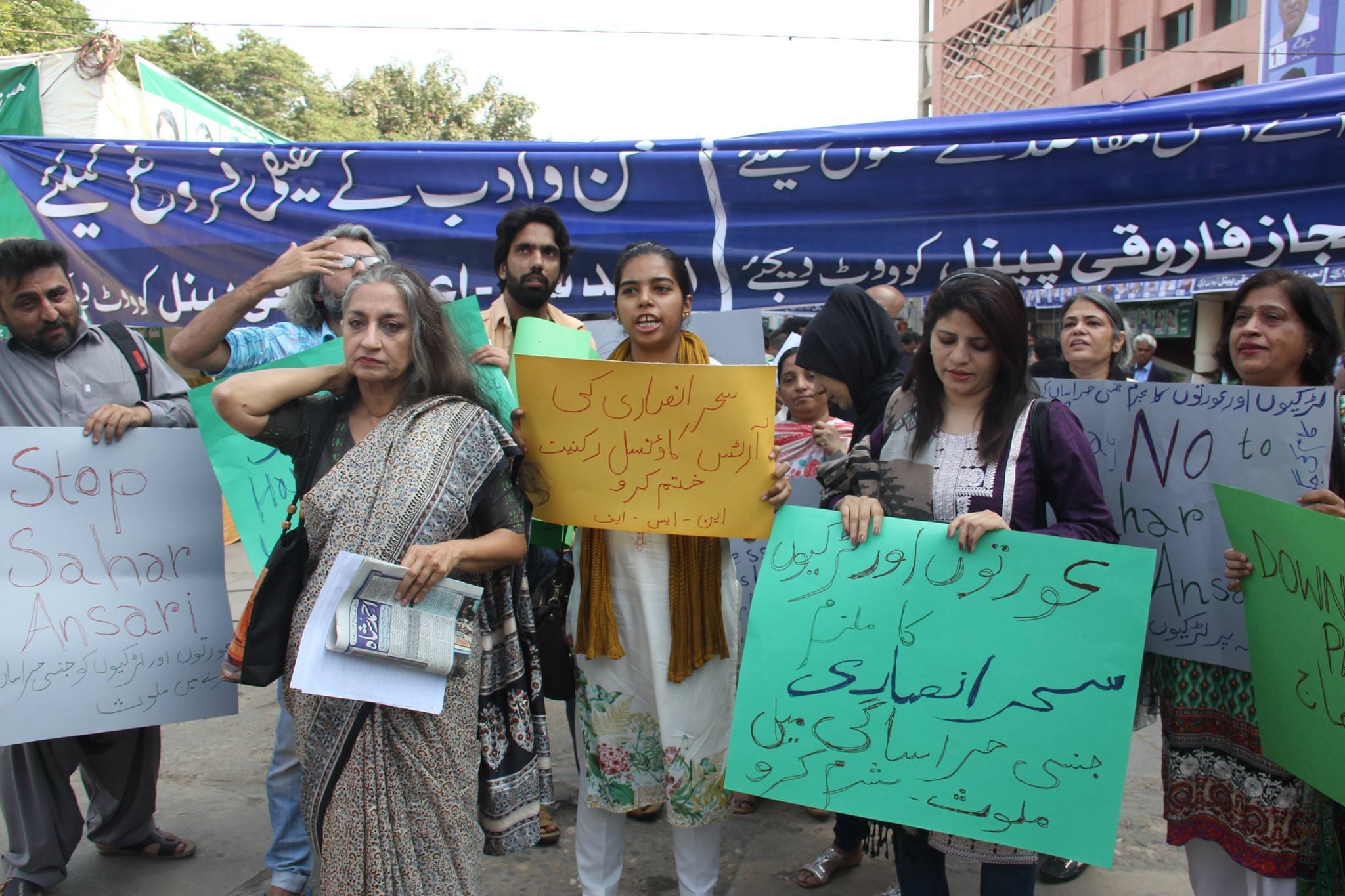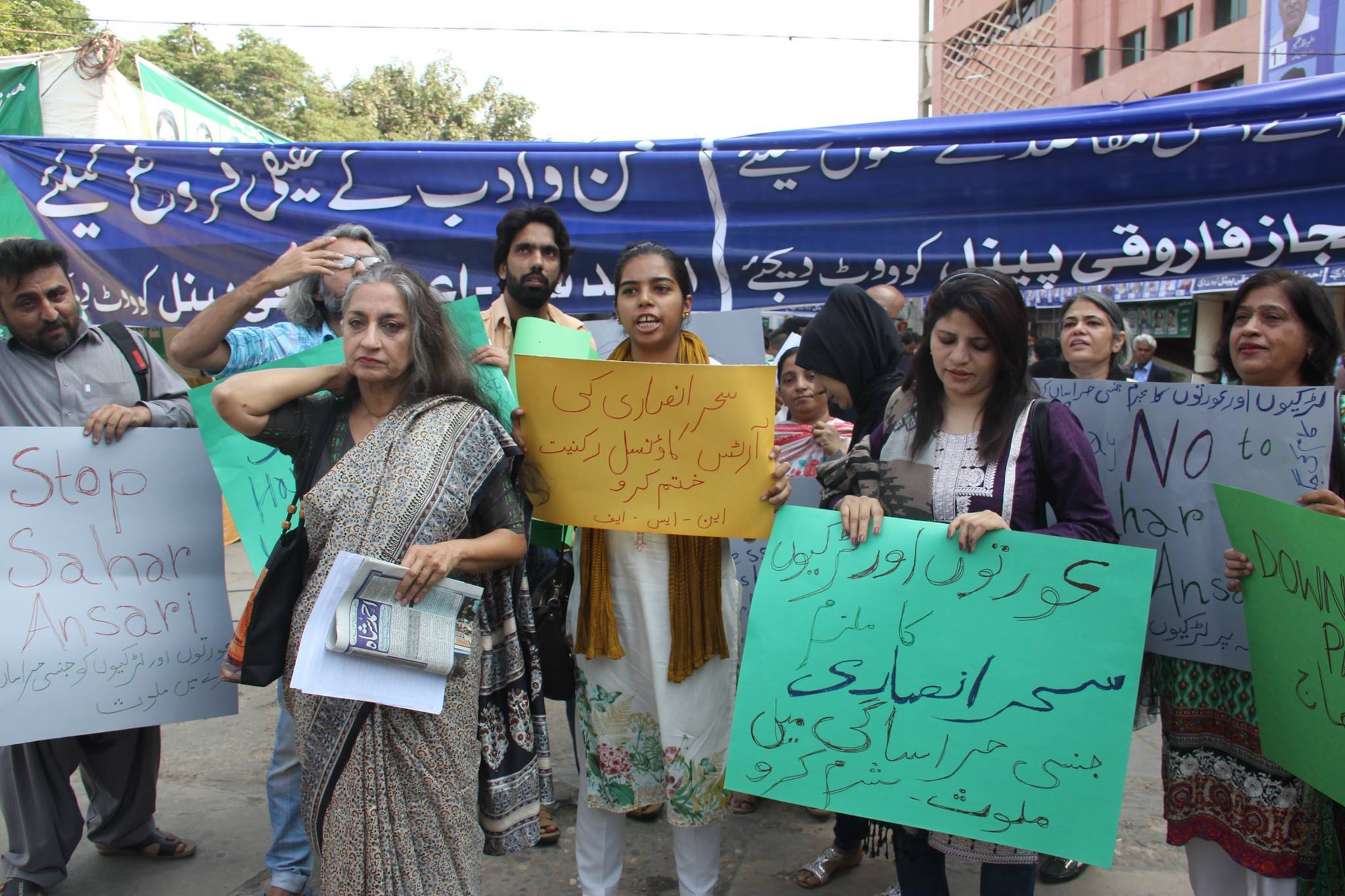 Two years on, in the last week of January, 2018 the Ombudsman gave the verdict in Navin's favour saying her account seemed to be true as "Sahar kept on arguing during the hearing that to touch, hug and love was not questionable for him".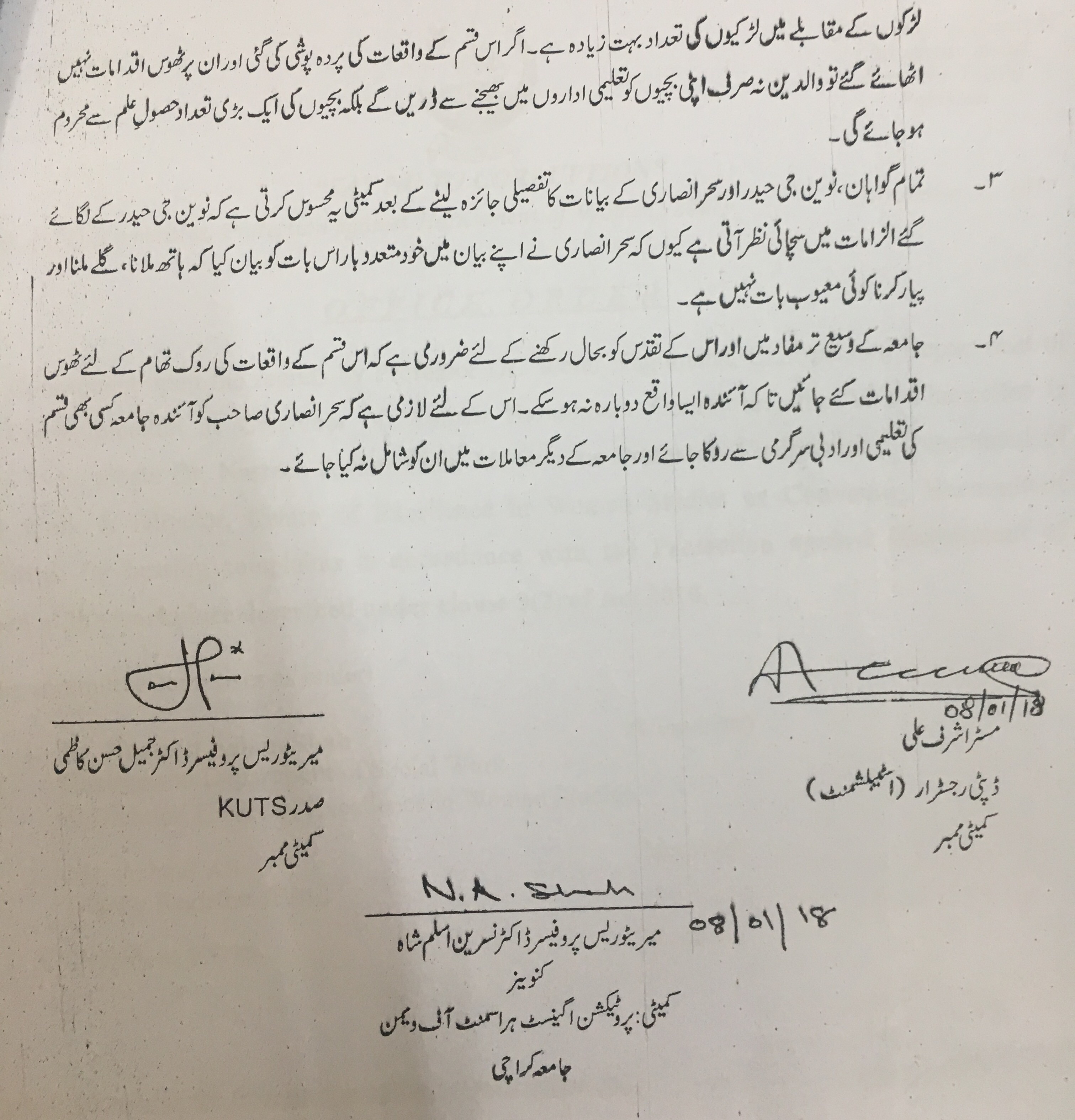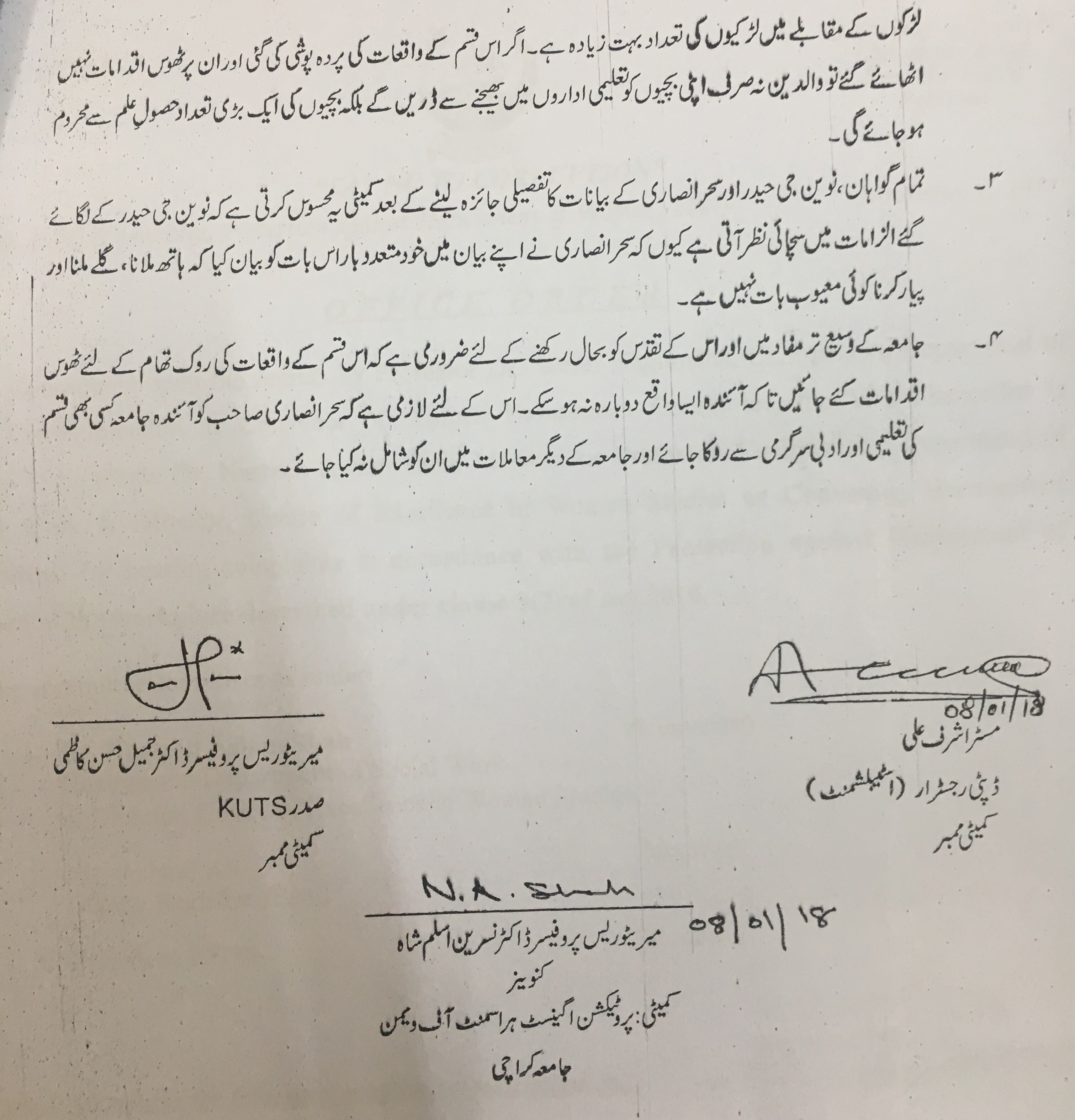 When approached by Cutacut, Professor Sahar said he would take action against the decision by KU's probing committee which according to him had analysed his 50-year career in just 10 minutes. "It is not even a verdict as those are just recommendations made by the varsity's body. I had serious reservations on the formation of that body and now I will go through any eligible channel to take action very soon," he said.
Additional reporting by Alice Peter-Bhagtaney