KARACHI: Last year, Yasir Hussain made his debut as a music video director with 'Dori'. The man with many talents, who recently became a father to a baby boy, recently took to social media to announce his debut as a director for an upcoming serial. Yasir Hussain shared a picture of himself on Instagram donning on a red cap, seen in conversation with Mansha Pasha who stars in the upcoming project. The caption reads, "This Red cap is not an ordinary Cap. Director's Cap hai bhai (it's a director's cap)." Titled Koel, the upcoming serial is being produced for Emax TV, with Farhan Gauher serving as the producer. Yasir Hussain shares this and other details in an exclusive conversation with Cutacut.
View this post on Instagram
Hussain explained that the drama is named after the bird with the same name. Refraining to reveal much on the storyline at the moment, Hussain informed that it's the story of the bird, Koel. He didn't explain it further, adding that it's simply about how the bird spends its life and the rest is up to the people and what they know about the bird.
Yasir Hussain urges industry fellows to stand united against cyberbullying
However, he did reveal the very exciting and ensemble lineup of actors featuring in his directorial drama. Koel will see Mansha Pasha and Fahad Sheikh in the lead roles with veteran actress Dr. Huma Mir making her comeback after 12 years in this drama series. Other actors who have been signed on for the drama include Fareeha Jabeen, Maham Amir and Yasir Taj. The drama will also feature a new face on screen and will debut a new actor whose name, Hussain revealed, is Faisal.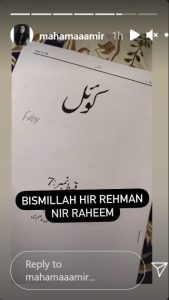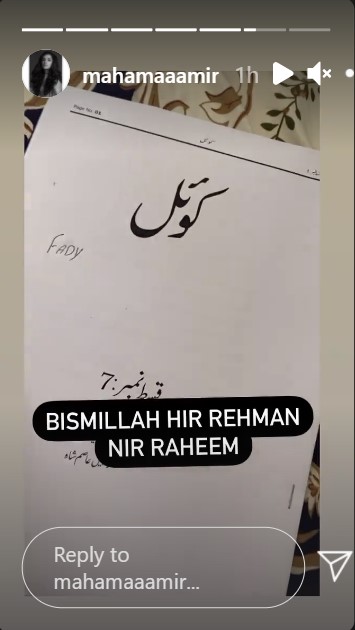 The drama is still in the early stages of production and so we're excited to see what else the cast and crew will reveal about their upcoming project. As per Yasir Hussain, it is an interesting story and we shall keep an eye on his Instagram for more insights on Koel.