KARACHI: Two weeks after 2019's International Women's Day celebrations and Pakistan has already witnessed gender violence, including the murder of a university professor who was planning a gender-inclusive event.
Women's marches, called "Aurat March", were organised across the country, with the bigger metropolises drawing most of the public attention, criticism and sadly, a lot of vitriol. Death threats as well as rape threats were, and still are, hurled at women and people who dare speak up and expose the gender inequality that persists in this society.
It is ironic how much of the population felt more angry at the posters in these marches instead of the problems the messages mirrored. But no matter how much the public rejects feminism and the need for a conversation over women's rights issues, the fact of the matter is that Pakistan has a long way to go before achieving true gender equality. And this 'hypothesis' is proven everyday in the shape of tragic events, such as:
Professor gets stabbed to death for hosting inclusive 'welcome party'
Associate professor Khalid Hameed, the head of the English department at Bahawalpur's Government Sadiq Egerton College, was stabbed to death by a third-year student who believes the academic " promoted vulgarity", SAMAA reported.
Read: 'I had to run for my life': Pakistanis who were forced to flee
According to the news report, Khateeb Hussain, the prime suspect in the murder, had an issue with an event being held for the graduating students at the college. The event was supposed to include a cultural dance performance and  the invite was open to both men and women — something which seemed to have bothered.
"Khateeb Hussain was averse to the event being organised because he viewed the mingling of male and female pupils at the function as "un-Islamic"," Dawn.com stated.
Read: Is PDA a crime in Pakistan?
The story is currently developing and an FIR has been booked, but the incident is sobering to say the least. It is a stark reminder of religious fascism in this society.
KP Assembly unanimously moves against Aurat March
In more news about the many ways this country hates emancipated women, the Khyber Pakhtunkhwa Assembly unanimously passed a resolution in which it called for action against Aurat March, calling the demands presented at the event for women empowerment "shameful and un-Islamic", media outlets reported.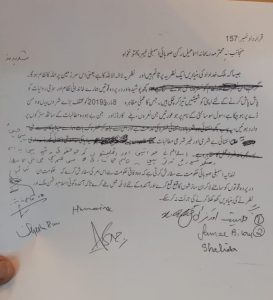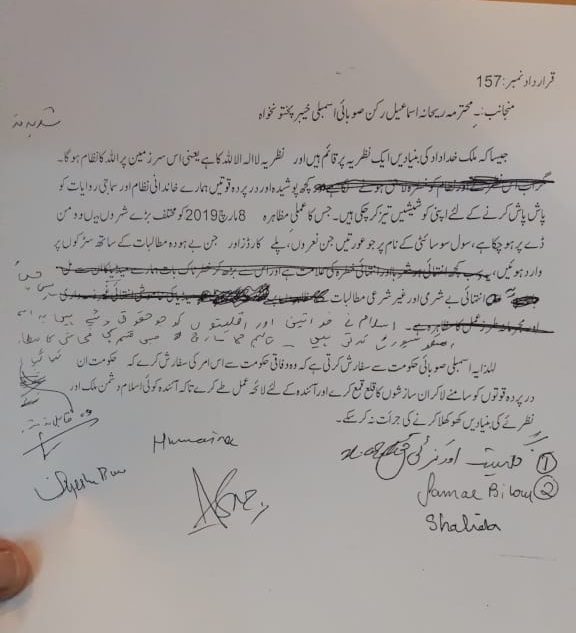 The resolution was authored by a female MNA, Rehana Ismail of Muttahida Majlis-i-Amal (MMA). Dawn.com reported that during the session the ruling Pakistan Tehreek-i-Insaf (PTI) MNA Ayesha Bano said that though the government supports women's rights, "we do not accept any demands of women which are against Islam."
Read: How desi women internalise misogyny
The pain that comes when women lawmakers spew this kind of hatred on those who have suffered through the horrors of patriarchy is next to none. But that's how patriarchy works, like a poster at Aurat March said: "Aurat Aurat ki dushmann nahin, Patriarchy aurat ki dushman hai (A woman is not another woman's enemy, Patriarchy is the enemy of all women)."
Lahore High Court receives petition against Careem's ad emancipating brides pressured into marriage
There is absolutely nothing Islamic about Pakistani parents that guilt trip and pressure their daughters into getting married. Forced marriages are not an issue of class; they happen in families of all economic backgrounds.
Read: 'Suno Chanda' is returning for a second season and we have a lot of questions
Recently, Careem put up an ad on a billboard in Lahore, catering to women who are pressured by families into marrying to call a Careem bike and flee the forced wedding. However, people lost their cool over the advertisement instead of the actual problem it was subliminally addressing.
Some people got so angry that they filed a petition at the Lahore High Court, stating that the ad is an "unethical promotional campaign" and "unconstitutional as Pakistan is an Islamic country".
Read: 5 powerful stories of women who escaped difficult marriages
All of the above incidents say only one thing: as a country, Pakistanis do not like gender equality and they absolutely despise independent Muslim women, especially those who speak up and show the mirror to the society.