KARACHI: Join us in celebrating these incredible women and following their journeys on Instagram. This article originally went up on International Women's Day but we will continue to update this list so keep a look out!
Presenting, in no particular order, our list:
43. Saba Khalid: Founder/writer
This week, our #WomanCrush is Saba Khalid, a journalist, blogger and founder of Aurat Raaj, which is a digital content platform for Pakistani women. Khalid has initiated a campaign called #RAAJIBAAJI, where an AI-infused bot will be addressing myths, confusion and questions on women reproductive health and hygiene in developing countries. We're blown away by her social innovation! More power to you, Saba. Make us proud!
42. Dr Alina Nasir: Dentist
Cosmetic and Restorative Dentist Dr Alina Nasir. We love a woman who's incredibly passionate about what they do and given her presence on social media as a #dentfluencer, you can tell dentistry isn't just a job for Dr Alina! She's made it her life's mission to make everyone smile (literally) and we can't help doing so ourselves!
41. Sana Mir: Cricketer
The world is finally catching up! Our favourite cricketer and the former captain of Pakistan women's cricket team just became the top-ranked ODI bowler. Mir serves as inspiration for women and girls all over the country not just on the field but off it as well. She often speaks about gender disparity and double standards, and we are here for it! Lead the way, cap.
40. Nida Kirmani: Professor/Sociologist
A feminist sociologist, Nida Kirmani teaches sociology at Lahore University of Management Sciences (LUMS) and is a badass political analyst on social media. Kirmani has also authored a number of books on gender and other subjects.
39. Alizeh Valjee
We can't even begin to list down everything Alizeh Valjee manages to do in a week. She is the co-founder of Care For Health and Taskeen, two organizations working on creating a dialogue around the importance of mental health in Pakistan, runs her private practice as a therapist, teaches yoga and offers dance mandala workshops regularly!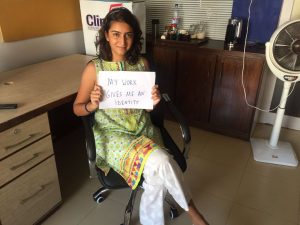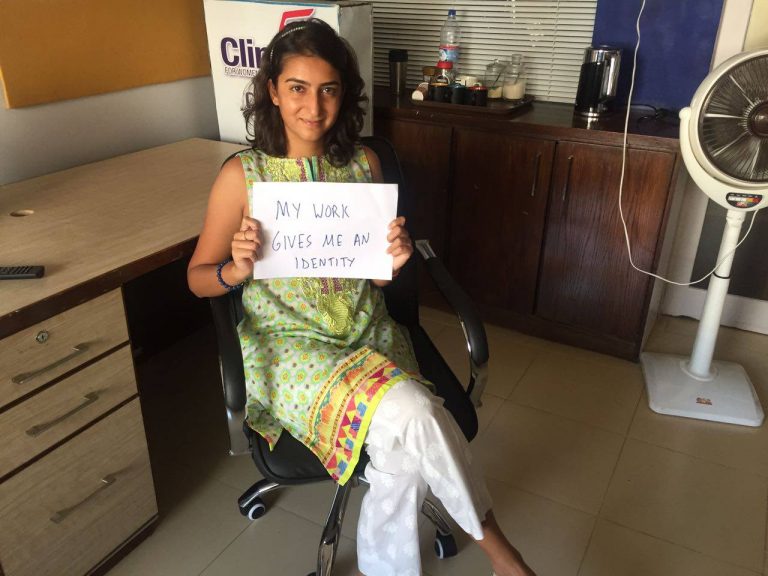 38. Hiba Thobani: Lawyer 
A lawyer by profession, Thobani is co-founder of Qaaf Se Qanoon, a not for profit legal aid initiative by lawyers and law students of Shaheed Zulfiqar Ali Bhutto Institute of Science and Technology, and provides pro bono legal assistance to victims of sexual harassment. Way to go!
37. Sara Malkani: Lawyer
Sara Malkani is a Sindh High Court advocate, the advocacy advisor for Center for Reproductive Rights in New York and a writer. She has written on topics such as child marriages, honour killings as well as the Meesha Shafi-Ali Zafar sexual harassment case. She's fighting the good fight on behalf of all women and we salute her for it.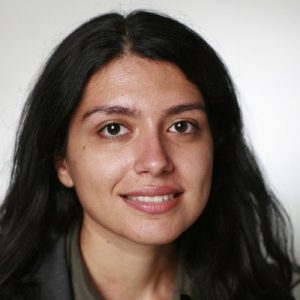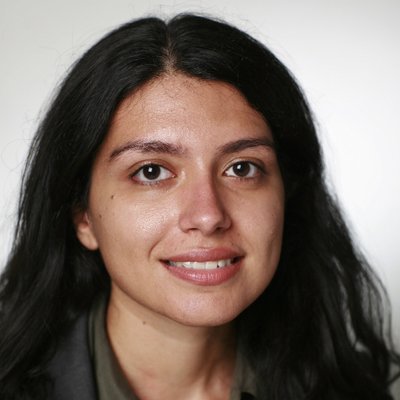 36. Aneela Darbar: Neurosurgeon
She is Pakistan's first US-trained female neurosurgeon who currently works as an assistant professor of neurosurgery at Agha Khan University. She specialises in minimally invasive endoscopic surgery, and what can we say? She's totally taken over our hearts and minds (read:brains)!
35. Naween Mangi: Journalist
Naween Mangi is a journalism guru in Pakistan. She has served as Pakistan bureau chief of Bloomberg News and spent a decade covering companies, markets and the economy; reporting on issues, conducting interviews with top officials and writing profiles and features.
Naween also founded Ali Hasan Mangi Memorial Trust to provide deserving families with health, education and basic necessities in Sindh. More power to you, Naween!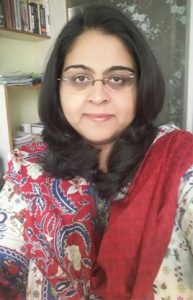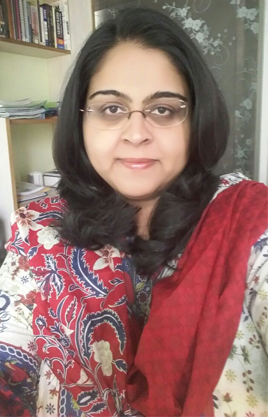 34. Syeda Anfas Ali Shah: Activist
Syeda Anfas Ali Shah is a social activist who runs the Ocean Welfare Organization that aims to provide free of cost education to underprivileged children. She's responsible for the famous Footpath School that has so far taught hundreds of street children.
33. Aisha Gazdar: Filmmaker
Aisha Gazdar is an award-winning filmmaker who has produced documentaries on women and gender in Pakistan. She is a researcher and a journalist whose work revolves around women development. She is currently associated with the Films d'Art production house. Her documentary on 'honour killings' titled The Honour Deception has received international recognition. She is our latest crush for obvious reasons. Here's to women who empower other women.
32. Mahwash Ajaz: Writer
She's one of the most badass writers of our time. She describes herself on Twitter as "Purani Pakistani. Feminist liberal fascist writer, YouTuber, Supermom & biryani connoisseur." Her political commentary is so apt it puts all else to shame. The truth is she's crushing it in real life and we're crushing on her.
31. Zehra Khan
Well for starters, she leads the Home-Based Women Workers Federation (HBWWF) that makes thousands of women in Sindh aware of their due rights. Moreover, Zehra is said to have engaged a number working class women who passionately participated in a massive Aurat March rally held in Karachi this year. Her work also led the Sindh government to pass the Sindh Home Based Workers Bill (2018) in May. The bill not only protects female workers and their rights but also extends to home-based workers, ensuring they are considered equal employees with all rights, maternity leaves and other basic facilities. Kudos to Zehra and her organisation. Seriously, what's not to crush over?
30. Mandana Noor: Director/Designer/Actor
She's a director, photographer, graphic designer and actor. Although Ali Noor is the one who steals the limelight most of the time, we can't help but crush over his better half.
29. Amna Mawaz Khan: Dancer
She is a classical dancer who specialises in Bharatanatyam and a really good one. Did you know that Khan began training at the age of 11? Yep, that's right. That's some dedication. She now performs and teaches dance and is also a left-wing political worker and activist. What's not to crush over?
28. Amtul Baweja: Comedian/Blogger
She's a theater artist, social activist, comedian but mostly importantly a terrific travel blogger. She and her better half run a blog called 'Patangeer' and call themselves the travel couple. And we can't stop staring at her breathtaking photos.
27. Fauzia Zafar: Blogger
A blogger by profession, Fauzia Zafar has taken over Instagram with her very relatable blog, called Rants of a Desi Bride. It started in 2016, when she was about to get married and her followers now read about her very relatable posts that shed light on what married life is all about. Through her Insta account, she documents her travels, gives advice to her followers and shares snippets of her adorable relationship with her husband.
26. Mehreen Jabbar: Filmmaker
She's one of the most successful filmmakers in the country, known best for her 2008 film Ramchand Pakistani. Among her other award-winning short films and TV dramas are Daughters of the Late Colonel, Beauty Parlor, Laal Baig (Cockroach), Harjai (Betrayal) and 'Doraha' (Crossroads). She is also part of the advisory board of The South Asian Academy of Motion Picture Arts and Television. We are in awe and couldn't be more proud!
25. Anam Abbas: Filmmaker
She's an independent filmmaker, best known for a Pakistani webseries Ladies Only, which she directs and produces. Not only that, she's also founding member of Documentary Association of Pakistan (DAP). And in the midst of it all, she finds the time to maintain a very hip Instagram presence. We're loving her feed, what about you?
24. Natalia Gul Jilani Baghdadi: Dentist/Actor
She's a dentist and a theatre actor. Wow, talk about diversity. She's fabulous at stand up comedy and performs with the popular Khawatoons. Her Instagram bio also tells us that she's a writer, voice over artist and a rotarian. Is there anything she can't do?
23. Ayesha Tariq: Comedian/Author/Illustrator
She's a comedian, an illustrator and the author of Sarah: The Suppressed Anger of the Obedient Pakistani Daughter. We've seen her perform with the Khawatoons and we've seen her artwork as well. She's brilliant!
22. Quratulain Binte Khalid: Photographer
Reason: She's a commercial and lifestyle photographer. Also, a lover of books, dogs, food and all things amazing. We love how she does portraits and self-portraits. Recently, the travel bug in her took her to Baku and we were wowed.
21. Rehmat Ajmal: Model/designer
She's a textile designer, model and theatre performer who has studied from the National College of Arts. Also, her Instagram bio says she's a 'smasher of patriarchy'. So basically everything about her is making us go like: "Preach sista!"
20. Amafah Mubashir: Yogi
Reason: It would be an understatement to say that her Instagram is breathtaking. Need any guidelines on yoga? Mubashir should be your go-to person. She's just so good at what she does. Seriously, it makes us want to enroll in her yoga classes.
19. Mariam Saleem Khan: Actor
She's an actor and writer, which is a terrific combination. Also, if you haven't had a chance to scroll through her Instagram, just do it now. Her videos are hilarious.
18. Madeeha Syed: Journalist
Reason: She's not only a journalist and an award-winning documentary filmmaker but possesses many other talents as well and her Instagram account proves it. Don't believe us? Go check out for yourselves. You'll be in awe.
17. Natasha Zubair: Photographer
Reason: Her Instagram bio states that she's a lover of 35mm film, and tbh we are lovers of her photos. Zubair is a photographer and entrepreneur who also makes the coolest stationary with recycled paper. What's not to love about her?
16. Alycia Dias: Singer
She's the girl with the golden voice. Remember the official soundtrack (OST) from the Sanam Jung and Sarwat Gilani starrer drama Dil-e-Muztar? Yup, Dias sang that and a bunch of other melodious OSTs for various Pakistani television dramas. At the age of 17, she participated in a local reality show and became a semi-finalist. Pretty cool, isn't she?
15. Nausheen Dadabhoy: Cinamatographer
How many cinematographers in Pakistan are women? Nausheen is one of a kind. We've all seen her work in Mehreen Jabbar's Jackson Heights, Iram Bilal Perveen's Josh and Oscar-nominated short film La Femme et le TGV [Railroad Lady]. More power to you, Nausheen.
14. Huma Mobin
Remember the real life 'Queen,' whose solo honeymoon took the internet by storm? Not only that, she also modeled for a local clothing brand while she was pregnant. You go girl!
13. Eman Suleman: Model
Reason: The model is part of Auratnaak troupe and was involved in the bloodied pads project in BNU Lahore to raise a discussion on periods. Brains, beauty and a sense of humour, what's not to like?
12. Natasha Baig: Singer
Reason: Natasha's strong voice sets her apart from all the new and upcoming singers in our industry. Plus, she sang for the #MeinBhi campaign which makes her pretty damn awesome.
11. Faiza Saleem: Comedian /Actor
Reason: Faiza is Pakistan's first social media entertainer. We love how much she stresses on the fact that she was her own inspiration and how essential it is to be original. Also, she makes us laugh till it hurts.
10. Zenith Irfan: Traveler
Reason: Well, because she's a total badass. Who else aspires to travel the world on a bike? We have trouble aspiring to get out of bed the next day, tbh.
9. Sanam Maher: Journalist
Reason: Because she's hilarious and smart. She's a journalist and a soon to be published author. Sanam is currently working on a book on the late Qandeel Baloch and we can't wait to get our hands on it.
8. Ayesha Chundrigarh: Founder, ACF
Reason: Ayesha is a champion of animal rights in Pakistan – a job not many would be willing to take up. She is successfully running the most well-known animal shelter in Karachi. Follow them here: @acfanimalrescueofficial
7. Sadia Khatri: Activist
Reason: Part of Girls at Dhabas, Sadia is partly responsible for the recently revived movement of reclaiming public spaces for women, and continues to be a strong and loud voice in the movement for gender equality; a force to be reckoned with.
6. Saheefa Jabbar: Model
Reason: Model of the moment, Saheefa has a girl-next-door look but she's not your conventional "Pakistani model". She is confident, edgy and effortlessly pulls off a haircut not many would dare to get.
5. Noorulain Ali: Photographer
Reason: Hands-down one of the coolest wedding photographer in Pakistan. Would get married just to have her take photos. Just kidding, don't have the budget. Follow her @noorulainali and prepare to be wowed.
4. Shehzil Malik: Illustrator/Designer
Reason: Just check out her Instagram to see what we're talking about. *Drooling while browsing*
3. Samya Arif: Illustrator/Designer
Reason: Even Coldplay, yes as in Yellow, as in Chris Martin, is a fan. Samya has swiftly risen as one of the country's best graphic designers. Follow her now.
2. Haya Fatima Iqbal: Documentary film-maker
Reason: Haya has worked as a producer of Sharmeen Obaid-Chinoy's Oscar and emmy winning documentaries and has quickly become a role model for aspiring film-makers. We couldn't be more proud.
1. Zainab Abbas: Sports journalist
Reason: Definitely the most popular sports journalists these days, Zainab's performance never disappoints. She makes us interested in matches we weren't even planning on watching.