KARACHI: Join us in celebrating these incredible women and following their journeys on Instagram. This article originally went up on International Women's Day but we will continue to update this list so keep a lookout for #WomanCrushWednesday!
Presenting, in no particular order, our list:
145. Ayessha Quraishi
Ayessha Quraishi is a contemporary visual artist based in Karachi. She received her art training from Nayyar Jamil, a Karachi-based educator. For over three decades, Quraishi has been working on her signature technique and visual language. Quraishi was the second Pakistani artist to be shortlisted for The Sovereign Art Prize. She was chosen out of 400 entries sent in from over 16 countries. Quraishi's work has been recognized both, locally and internationally. From participating in the International Istanbul Biennial to having her work showcased at the Koel Gallery, she has done it all.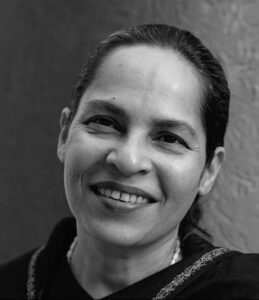 144. Marium Agha
In May 2022, Marium Agha became one of the two Pakistani artists to be shortlisted for South Asia's biggest international art prize: The Sovereign Art Prize. Agha was chosen out of 400 entries that were sent in from over 16 countries including Hong Kong, China, Iran and Singapore. Marium Agha received BFA from the Indus Valley School of Art and Architecture. She went on to get an MFA from University of The Arts London as well as having completed a course in Curating Contemporary Art from Chelsea School of Art And Design.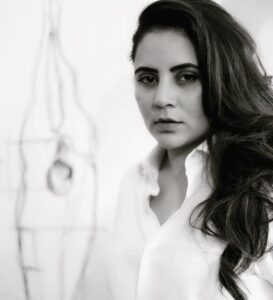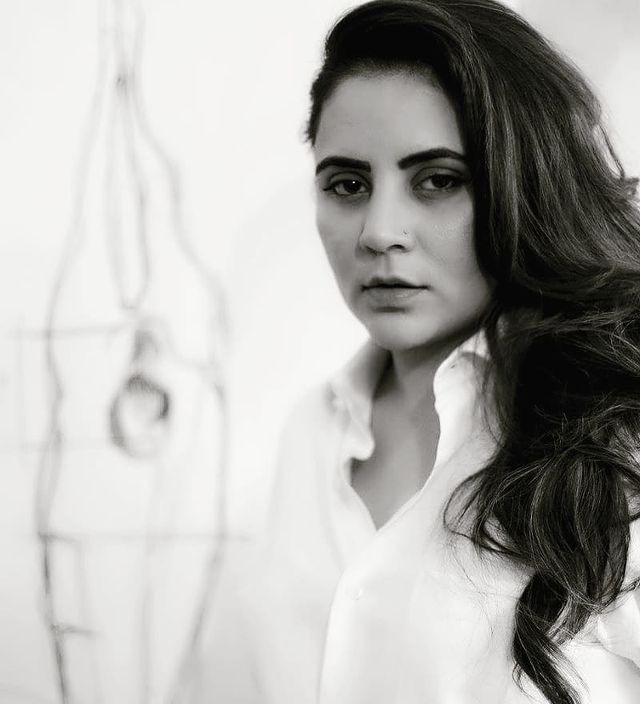 143. Arooj Aftab
There are women who make history. And then there are women who make history at the Grammys. Nominations for the 64th Annual Grammy Awards marked a historical moment for Pakistani musicians. It was the first time that a Pakistani woman had been nominated for two Grammy Awards. The honour was brought on by the talented Arooj Aftab who earned herself nominations for Best New Artist and Best Global Music Performance. While the nominations themselves were enough to have the nation and the music industry ecstatic, Aftab did not just stop there. Earlier this month, the singer won the first ever Grammy by a Pakistani as she was awarded Best Global Music Performance for 'Mohabbat'.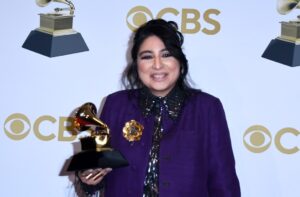 142. Fatima Sana
Fatima Sana is a Pakistani cricketer who plays primarily as a right-arm medium fast bowler for Pakistan. She has played domestic cricket for Karachi and Zarai Taraqiati Bank Limited. In April 2019, she was named in Pakistan's squad for their series against South Africa. She made her Women's One Day International (WODI) and Women's Twenty20 International (WT20I) debuts for Pakistan in May 2019. In January 2020, she was named in Pakistan's squad for the 2020 ICC Women's T20 World Cup in Australia
In April 2022, Fatima Sana made history by becoming the first Pakistani cricketer to win the International Cricket Council (ICC) Emerging Women's Cricketer of the Year award for 2021.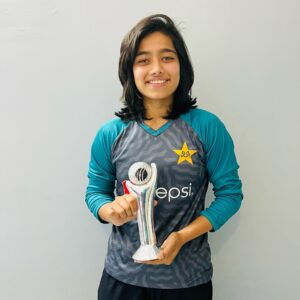 141. Dr. Sarah Gill
Sarah Gill has made the whole trans community proud by becoming the first transgender doctor of Pakistan. Gill has a long list of accomplishments to her name but is majorly known for her activism and for being the first transgender doctor to be hired by a hospital in Pakistan. The transgender community is one of the most overlooked in society. Rejected by their families, they are often forced into dancing in order to survive. But Sarah Gill knew that that was not a life she wanted for herself. She always wanted to study and become a doctor. Standing strong in the face of rejection and even homelessness, Gill now serves as a beacon of hope for her community. Currently, she works at JPMC as a doctor.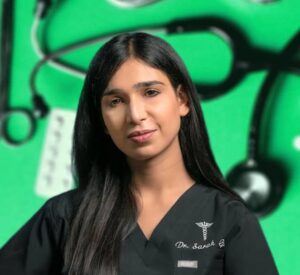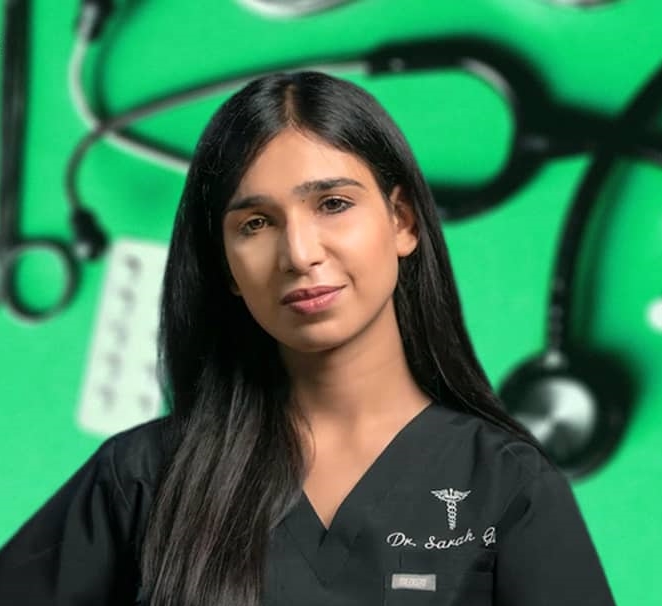 140. Sultana Tafadar
In March 2022, Sultana Tafadar became the first hijab-wearing criminal barrister to be appointed Queen's counsel. Tafadar is also UK's first hijab-wearing criminal barrister. Currently, there are only two hijab-wearing Queen's Counsels in Britain, Sultana Tafadar and Shaheed Fatima, a public law barrister appointed in 2016. "So only about 575 women have ever been appointed Queen's Counsel. If you look at people from minority Black or ethnic minority backgrounds, at the moment, there's about 34 women that have been appointed. And in terms of women that wear the hijab, there's just two of us. And I'm the first one at the criminal bar," Tafadar shared in an interview.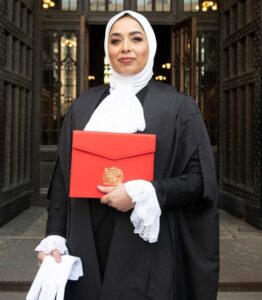 139. Alishba Mohsin
18-year-old Alishba Mohsin created history on October 10, 2021, as she became Pakistan's first female apprentice jockey. She took part in the Imtiaz Memorial Cup race in Lahore and finished sixth. Though her first race took place in October 2021, Alishba's love for horses goes way back. She first joined the Lahore race club when she was only 13 years old but had to focus on her studies. Four years later, Alishba returned to the race course to fulfill her dream of becoming a professional jockey.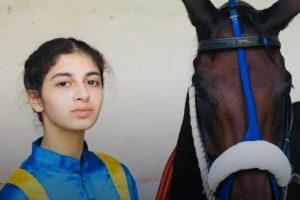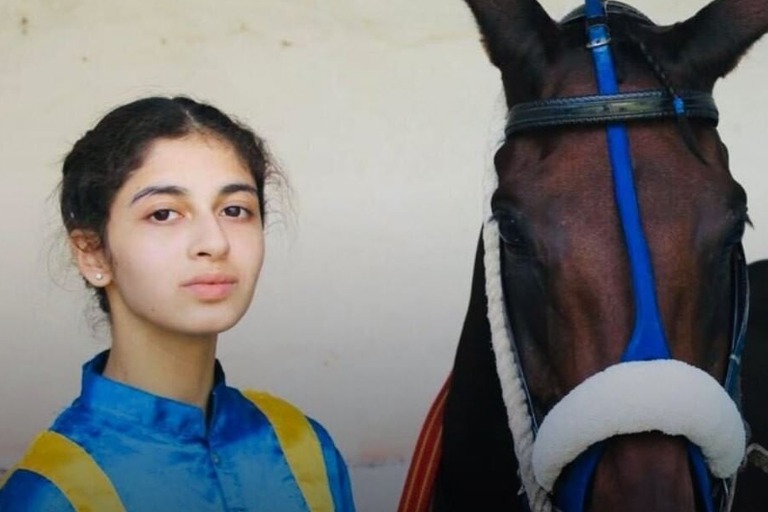 138. Naila Kiani
Currently based in Dubai, Naila is the first Pakistani woman to summit an 8,000m peak located in Pakistan, a target she achieved by climbing the Gasherbrum II (8035m) in July 2021. Accompanying her on the summit were Sirbaz Khan and Ali Raza Sadpara. Not only did Naila climb the peak four months after delivering a baby, Gasherbrum II was also the first mountain she ever climbed. Other than mountaineering, Naila's passion lies in boxing.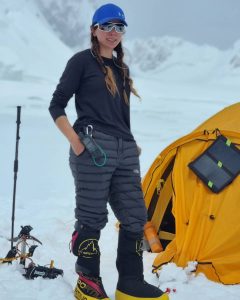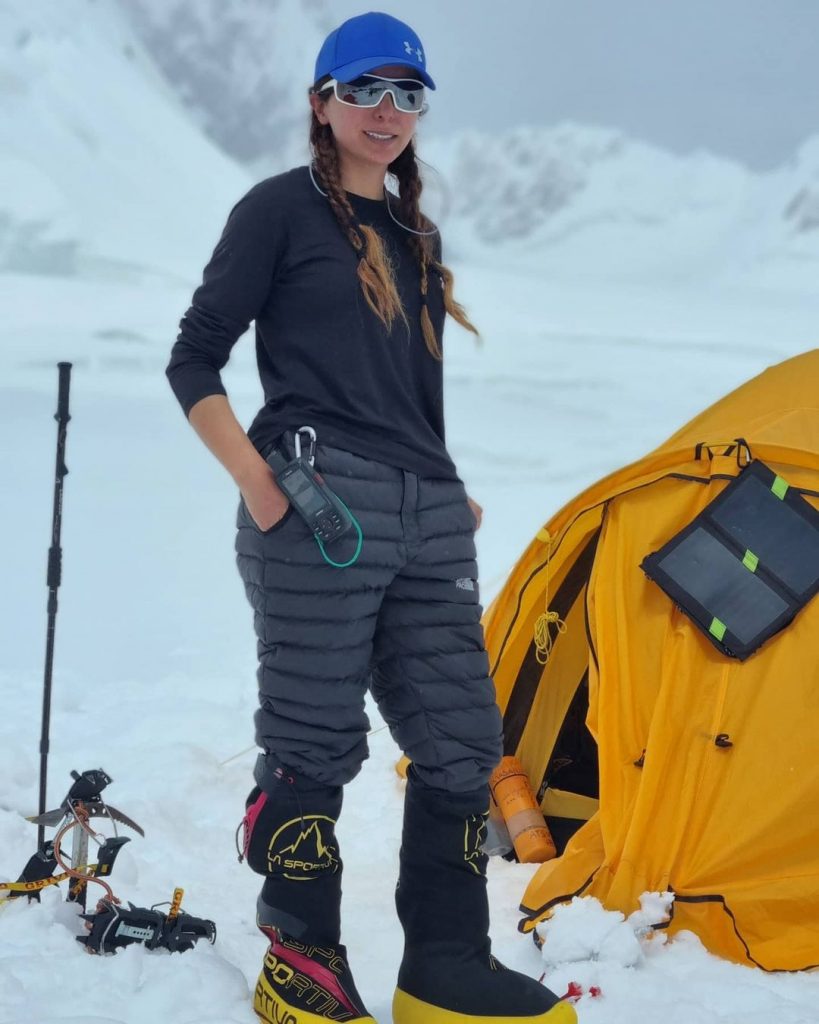 137. Yusra Mardini
Fleeing the war is Syria in her teenage, Yusra Mardini is a story of tragedy turned into triumph.
Escaping the horrors in her native land, she swam for three hours, steering her sinking boat to safety, saving every passenger on board.
She trekked to Germany, all the way from Greece on foot.
Today, she stands tall as an Olympian who competed in a 100m Butterfly.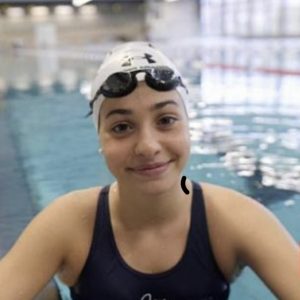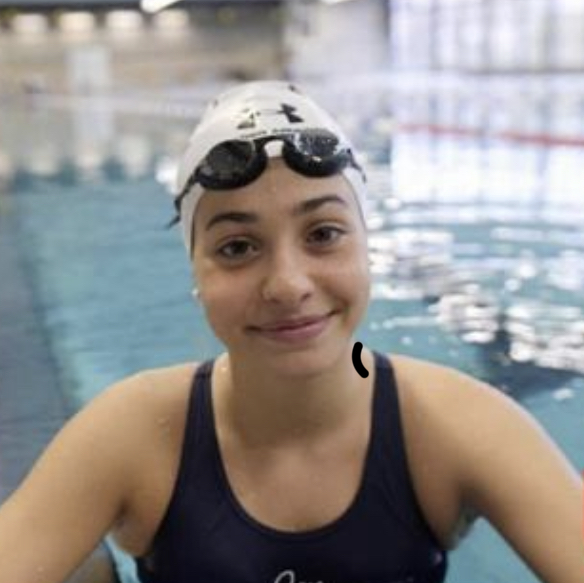 136. Simone Biles
Four-time gold medalist, Simone Biles, earlier made news as she withdrew from several categories at the Tokyo Olympics 2020 to focus on her mental health. The American gymnast, however, chose to compete in the balance beam final a week later and won bronze. Biles' performance included a double backward somersault and double pike dismount. The 24-year-old athlete scored a total of 14.000 at the final. Biles also made history as she received her seventh Olympic medal, tying with Shannon Miller for the most ever Olympic medals won by an American gymnast.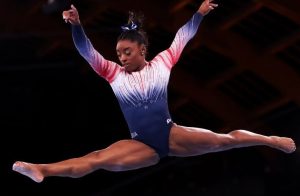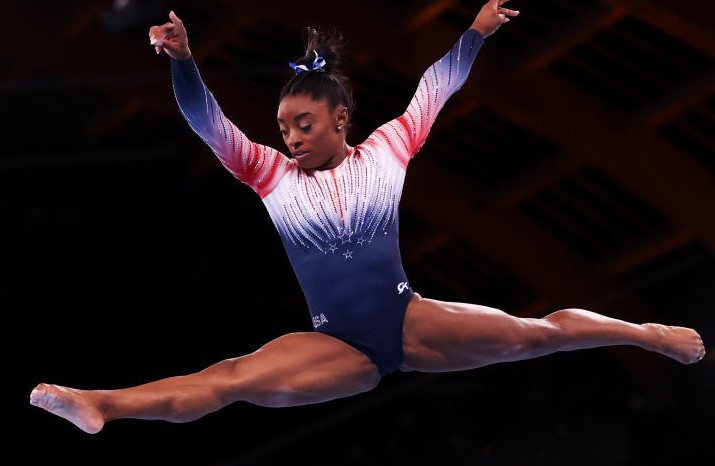 135. Fatima Changezi
Fatima Changezi is the first female naval officer to join the Navy from the Gilgit district. She joined the ranks as Sub-Lieutenant after completing the 23rd Short Service Commission for which she received a gold medal. Talking about her success she said, "The stones of societal expectations were thrown at me for not considering marriage as my sole purpose of existence. However, I knew that in the middle of all this chaos I had one person who had my back to push me towards my goals, my Baba (Rehmat Ali Changezi)."
Fatima went on to be the first first-generation female graduate in her family with her degree in psychology. However, it was her father's wish for her to join the forces and she went on to honor her father's wishes despite the fact he passed away a month before she joined the naval academy.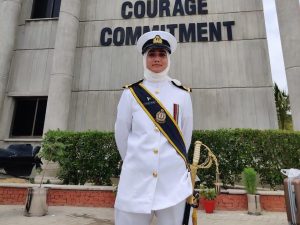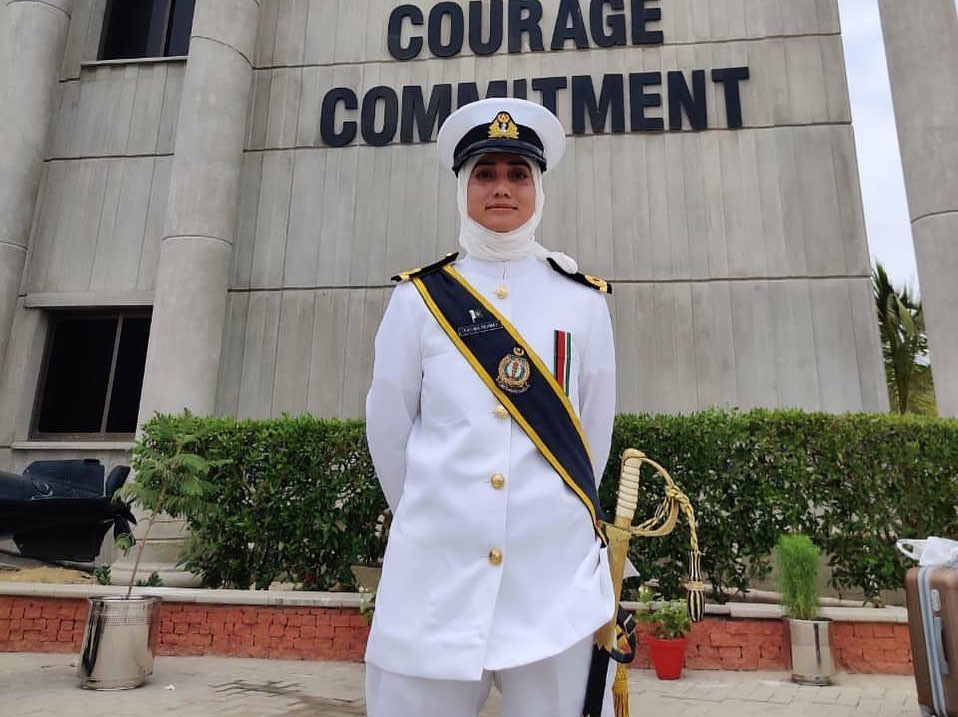 134. Rukshanda Naz
An advisor for Global Fund for Women, Naz is a lawyer by profession. She has worked with a number of NGOs that help women fight violence.
Starting her activism for the Pakistani Women's Movement in 1990, Rukshanda Naz has served a number of leading civil society organizations such as the Aurat Foundation. She has led Noor Education Trust, as well as headed UN Women for Pakistan's KPK division.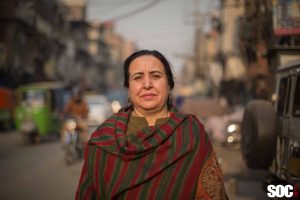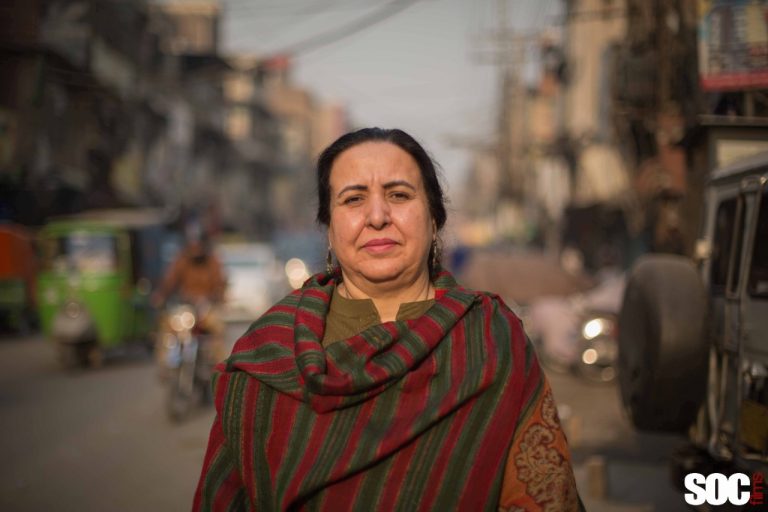 133. Nadia Nadim
Born in Afghanistan, footballer Nadia Nadim became a victim of the Taliban regime and lost her father at age 11, after he was murdered.
She has scored 200 goals throughout her football career and has represented the Danish team 98 times. That's not all, fluent in 11 languages, Nadia has also completed medical school and plans on becoming a surgeon after she retires as a footballer.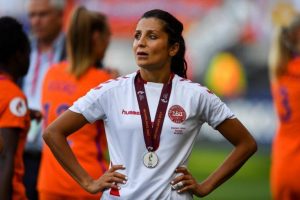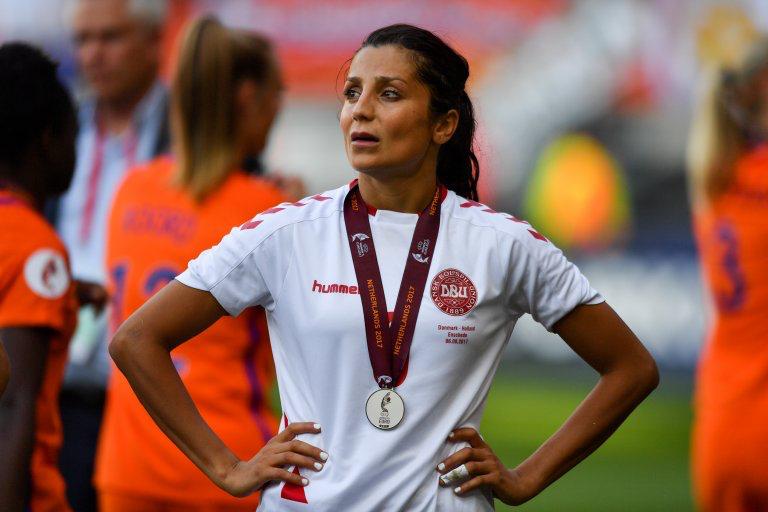 132. Rawan Dweik
Rawan Dweik, a Jordanian girl who memorised the Holy Quran by heart, has become the first person with Down Syndrome to have made this achievement. Her mother stated, "Rawan continued to memorize the Qur'an (at a regular pace) for 7 years, and she completed it on the 29th of the last Ramadan (2021)". Dweik's mother would test what her daughter had memorised regularly to ensure her progress.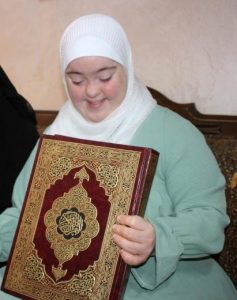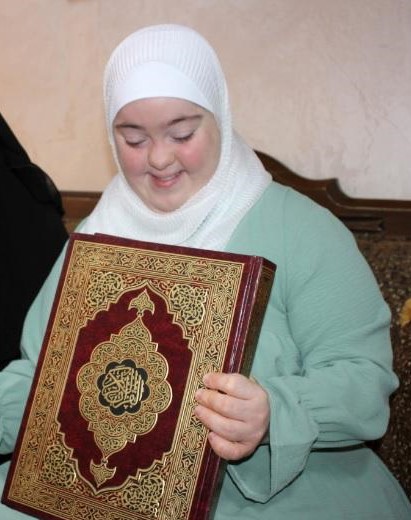 131. Tanzila Khan
Tanzila Khan is a published author and a disability rights activist who has also been working to make women's healthcare more convenient.
Her start-up, Girlythings, is a delivery service that provides women with sanitary pads along with items such as hair removing creams, toilet seat covers, etc. – that women feel hesitant to buy publicly.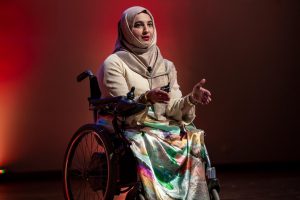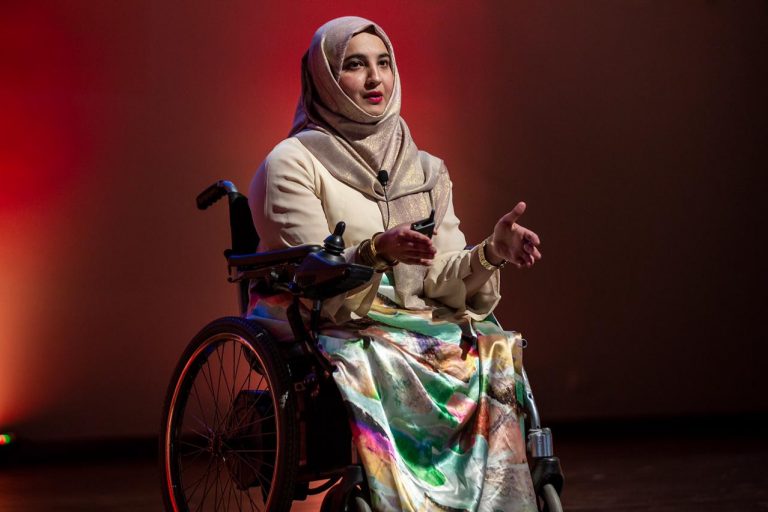 130. Mahum Shiraz
The 21-year-old currently holds the title of being the youngest female off-road racer in Pakistan. Shiraz has also received Pride of Pakistan Award by Conclave Pakistan.
Continuing to inspire women around the world, Shiraz has raced against time through Derajat's sandy tracks.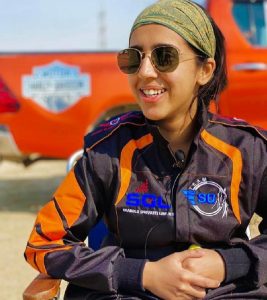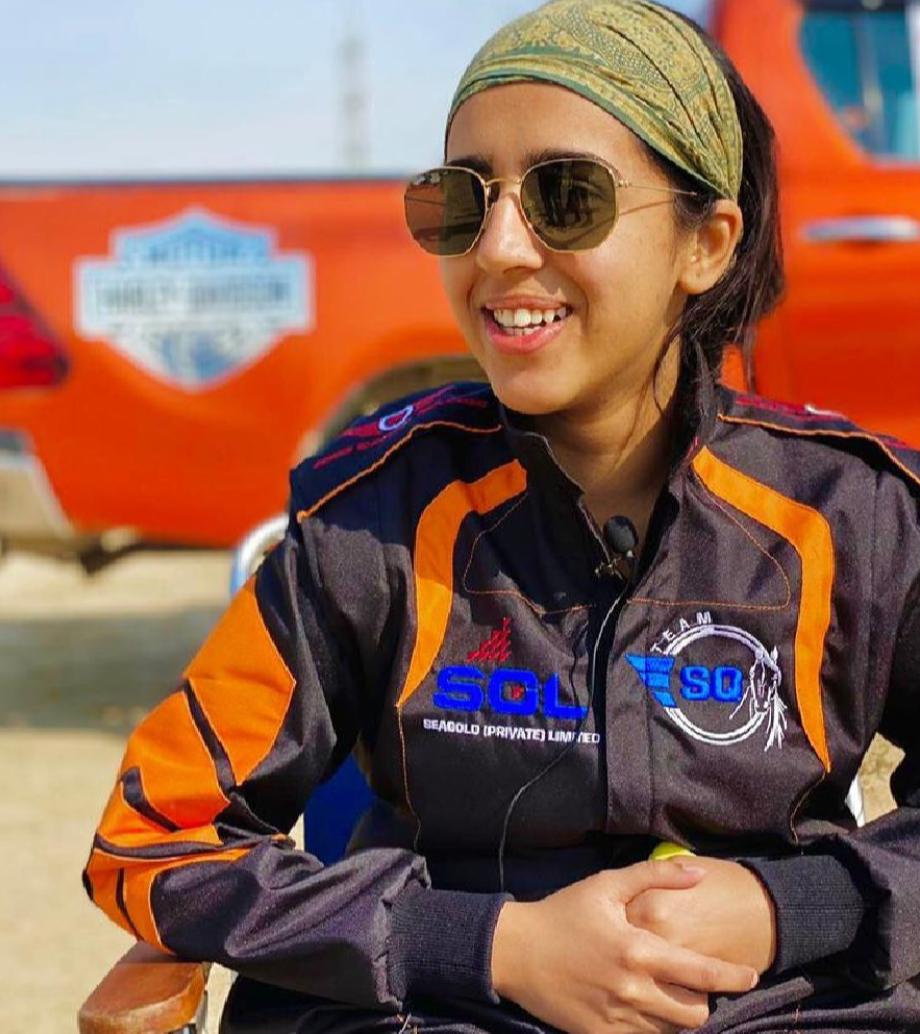 129. Zamzam Khan
Through Karachi's storms and strong winds, one journalist who couldn't be moved was Zamzam Khan. She won the internet after her video went viral. The journalist could be seen standing at Frere hall where strong gushes of winds hit her, but she kept the cameras rolling and her commentary on the weather going.
Khan is a representative of all the women who stand their ground, come what may!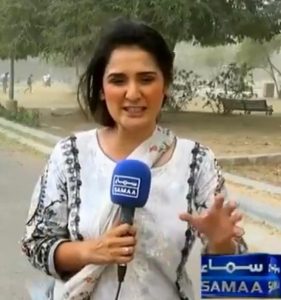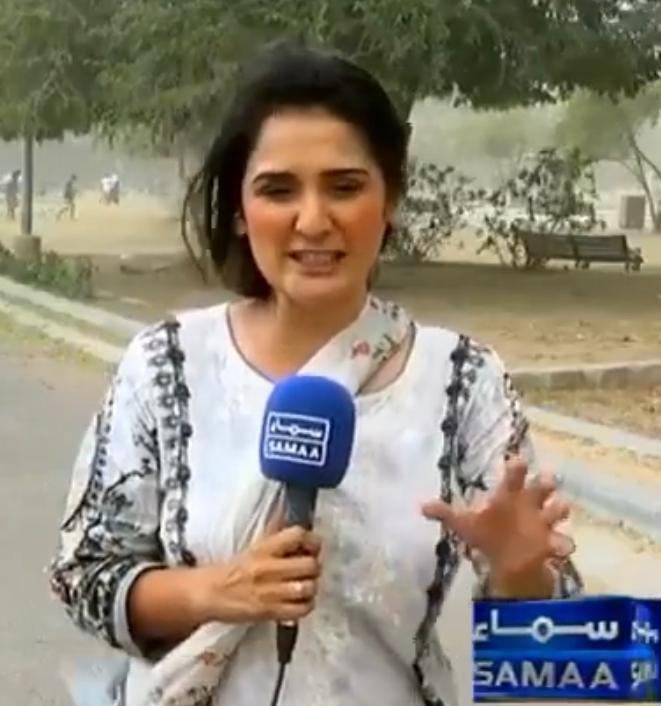 127 and 128. Umama Saleem and Faryal Anwar.
Saleem, an electrical engineer with a degree from the NED University of Engineering and Technology, and Anwar a graduate in electronics engineering from the Dawood University of Engineering and Technology are currently the only women licensed to operate quay cranes in Pakistan.
Both currently work at the Hutchison Ports Karachi.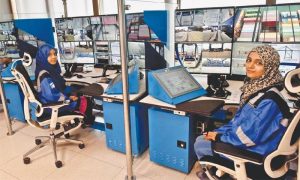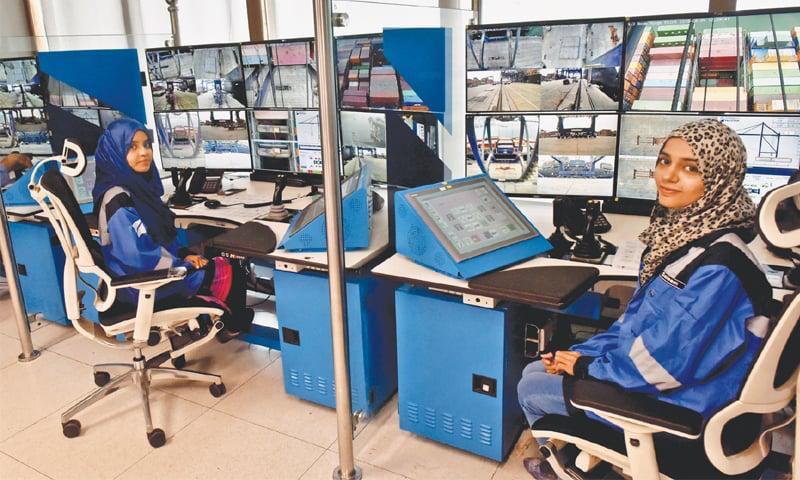 125 and 126. Isra Waseem Khan and Kainat Arif
The two young women recently made the country proud by bringing home a gold medal at World Ju-Jitsu E-Tournament 2021. Isra and Kainat were representing Pakistan for the first time in the Duo Classic Beginner category.
Competing against teams from almost 30 countries, Isra and Kainat bagged the medal in the beginners' category for women.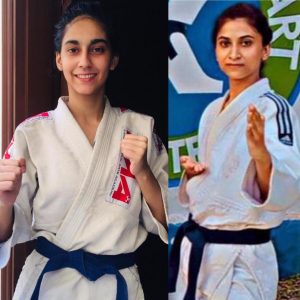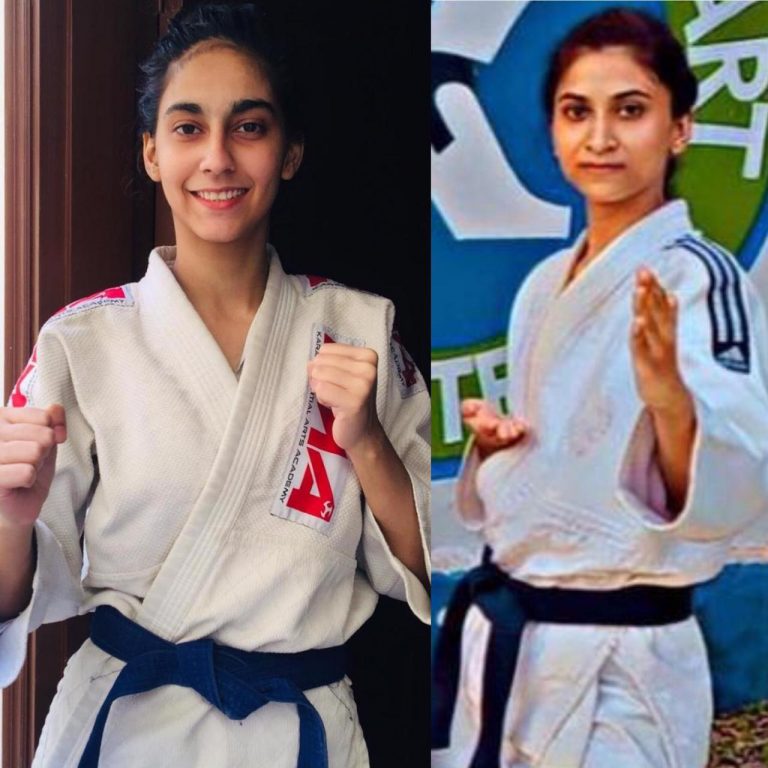 124. Aliza Ayaz
A 22-year-old climate activist from Pakistan, Aliza Ayaz began her journey when she was only 16. After submitting a climate research paper to the United Nations Development Program in Pakistan six years ago, Aliza was appointed as a youth ambassador for Sustainable Development Goals at the United Nations in 2021. She is the second Pakistani woman to receive this honour, the first being Malala Yousufzai. Aliza also received the UK Youth Outstanding Commitment to Sustainability Award at University College London where she transformed the climate action society into a formal non-profit organization that works alongside the UK Government.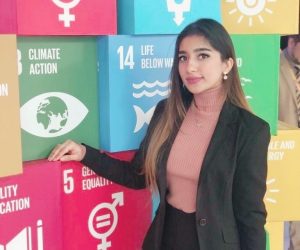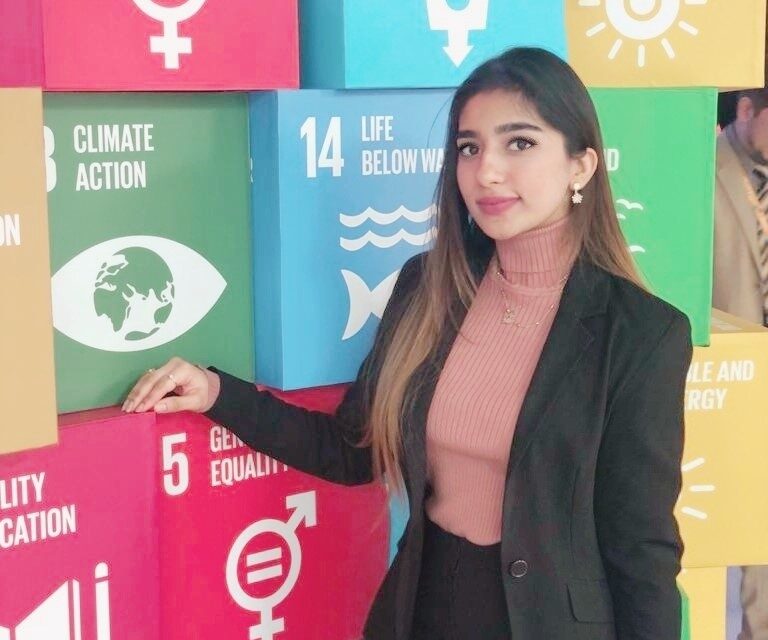 123. Justice Ayesha Malik
Justice of Lahore High Court, Ayesha Malik received her early education from Pakistan College of Law and later did her LL.M from Harvard Law School. Malik started off her legal career as an assistant in 1997 and was appointed as Justice of Lahore High Court in 2012. In 2019, she became the president of a newly formed Committee for Protection of Women Judges in Lahore that was formed by Chief Justice Lahore High Court to take action against hooliganism by lawyers toward female judges in district courts. Malik is also a part of the International Association of Women Judges (IAWJ), an initiative for women empowerment through equality and justice. More recently, Justice Ayesha Malik passed a verdict that declared the two-finger test as well as the hymen test illegal and unconstitutional. A 30-pager verdict was issued which stated that the test was highly invasive, had no scientific or medical requirement, yet was still being carried out in the name of medical protocols in incidents of sexual violence.
In January 2022, Ayesha Malik became the first woman Supreme Court Judge of Pakistan.
122. Zara Naeem
Born and raised in Lahore, Zara Naeem had a passion for Accounting since her O level days. Her passion reflects in the fact that she achieved distinction in her ACCA exams, scoring a whopping 96% in Financial Reporting. A total of 527,000 students had appeared for the exam. Interested in doing something different than the mainstream career paths people usually opt for, Zara was determined to stand out and opted for Chartered Accountancy. When she isn't getting global distinctions, Zara is a makeup enthusiast and is also interested in sports.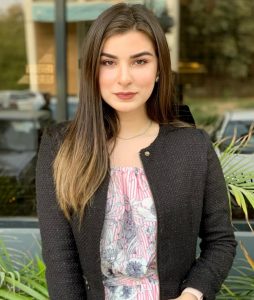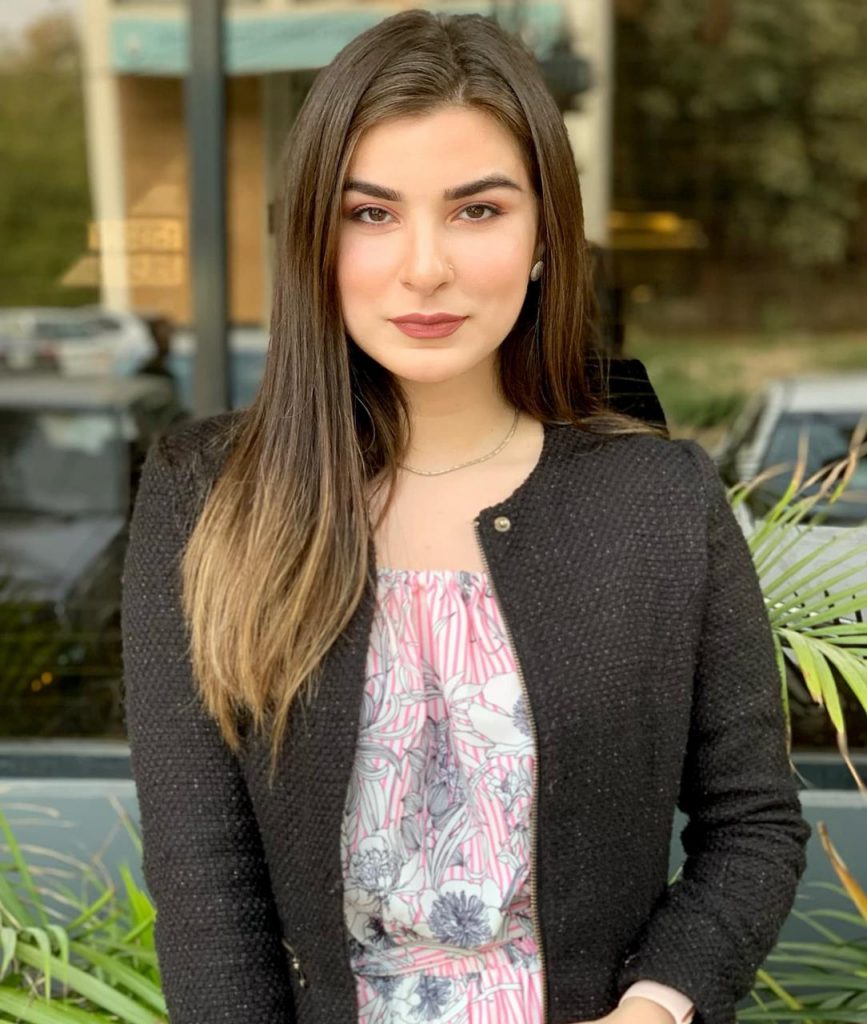 121. Anis Haroon
Anis Haroon is a name not strange to any woman activist or Pakistani feminist. Her degree in LLB and the political turmoil of the late 70s and early 80s ushered her to take a stand for women's rights. With her undying activism, Anis Haroon also served as a caretaker Minister of Sindh when she served in the caretaker ministry of 2013. At present, she works at the National Commission for Human Rights, spearheading the department that works towards improving the status of women.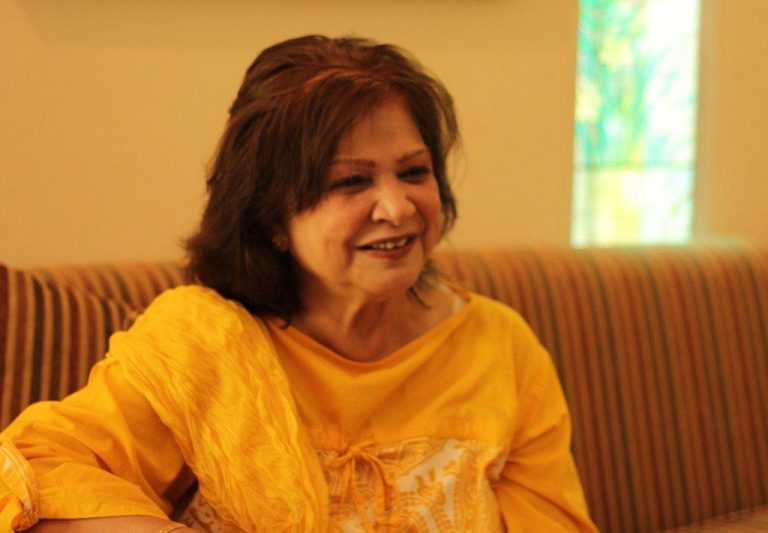 120. Samar Khan
Samar Khan is a Pakistani adventure athlete who is the first to cycle on the Biafo Glacier. Khan is also the first Pakistani to have cycled on the Roof of Africa, UHURU Peak, Kilimanjaro. Hailing from Lower Dir, KP, the mountaineer and cyclist has been promoting adventure sports for the last several years. Because of her passion towards sports and tourism, Khan started sports like Paragliding, Trekking, Mountain biking and Martial Arts. She also recently represented Pakistan in Redbull Homerun (snowboarding category) wearing a cultural dress and was the only woman to cross the finish line. Not only is Khan passionate about adventure sports but also holds a Masters in Physics.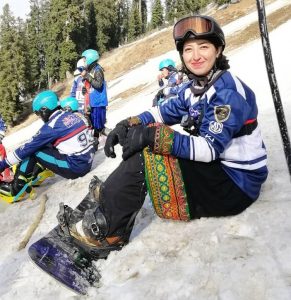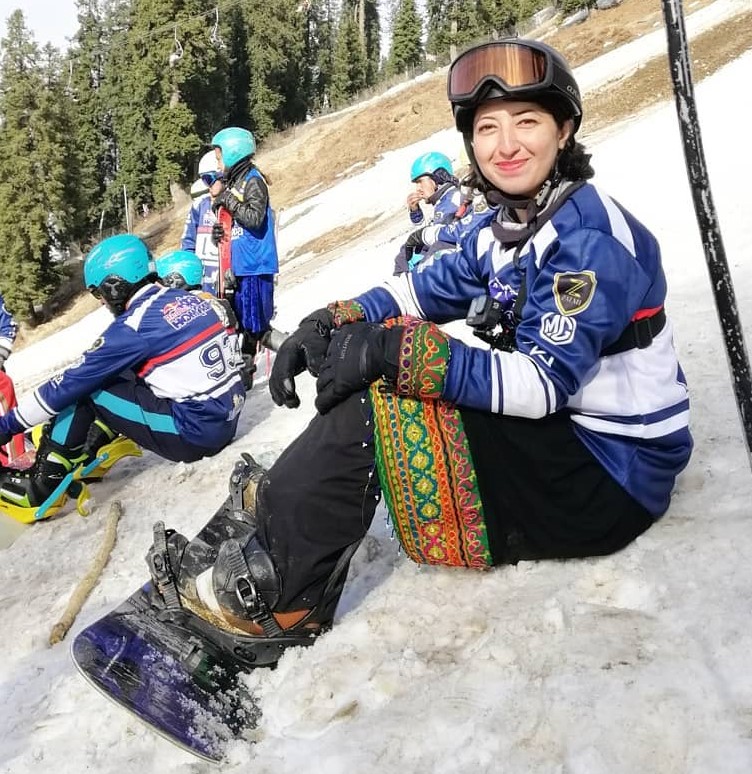 119. Mehak Gul
A chess player, Mehak Gul developed interest in the game at the age of six. She would watch her father play and was then coached by him as well. Her first participation in an international chess event was at the age of 12 when Mehak competed in the 40th Chess Olympiad in 2012. This was the first time that a 12-year-old Pakistani had participated in the event. Mehak went on to become the youngest Pakistani to participate and win the Woman Candidate Master title at the 42nd Chess Olympiad in 2016 in Baku. She also holds the Guinness World Record for arranging a chessboard in a span of 45 seconds.
118. Raheen Fatima
Raheen is the youngest female stand-up comedian in Pakistan. At the age of 12, she performed at Pakistan National Council of Arts (PNCA). She is also a theatre actress and has performed at Children's Literature Festival on themes related to child marriage, child abuse, child rights and gender equality. She is also the youngest social entrepreneur ever selected in National Incubation Center Pakistan (NIC) and has her own social startup. Raheen is also an International Children's Month ambassador and panelist, where she moderates a youth panel discussion for the propagation of peace, love, respect and care for every child.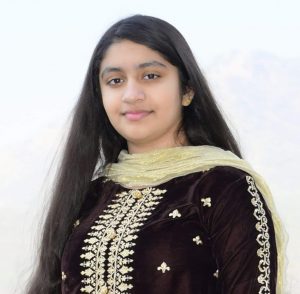 117. Mangla Sharma
An MPA, Mangla Sharma mostly dons a white attire with a red bindi on her head to represent the minorities in Pakistan. On numerous occasions, she has spoken up for the deplorable conditions of Hindu temples, minority rights and women's status in the country. A member of the Pakistan Hindu Council, Sharma has been an active advocate of inequality against minorities. She lent support to the organisation while it built schools for women in Thar where young girls are taught skills like sewing, operating the computer as well as beauty courses. She is the first minority woman to have been nominated in the Sindh Assembly. Sharma has also represented Pakistan during several international visits to India, Thailand and Sri Lanka.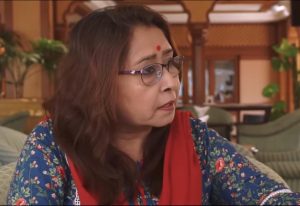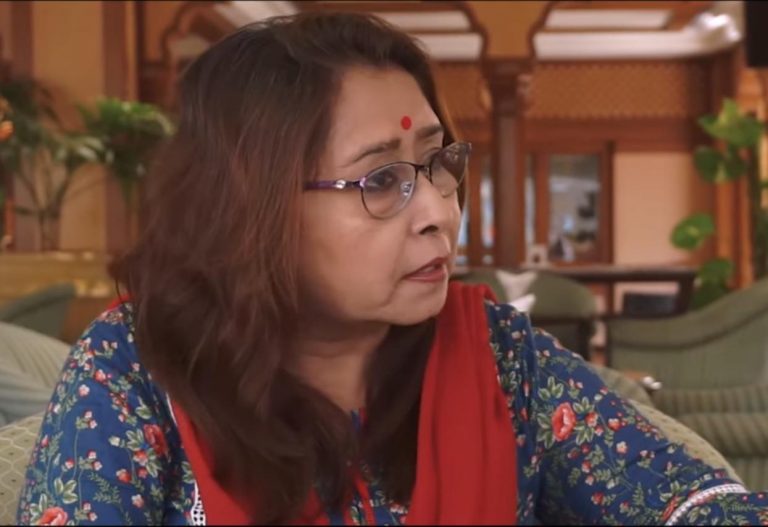 116. Abiha Haider
Abiha Haider is the youngest female footballer to represent Pakistan internationally at the age of 14. Over the course of 10 years, Haider has received many national and international awards, including the Pride of Pakistan award. She also holds two Guinness World Records for participating in the longest football match in France in 2019. The match lasted nearly 70 hours and had players from 60 nationalities participating, with Haider representing Pakistan. More recently, the footballer was listed as one of the 30 Most Powerful Muslim Women in Sports. Haider also holds a Bachelors of Laws from University of London.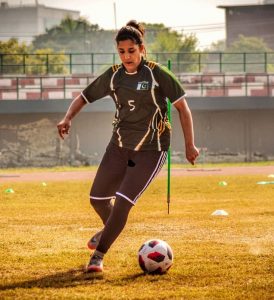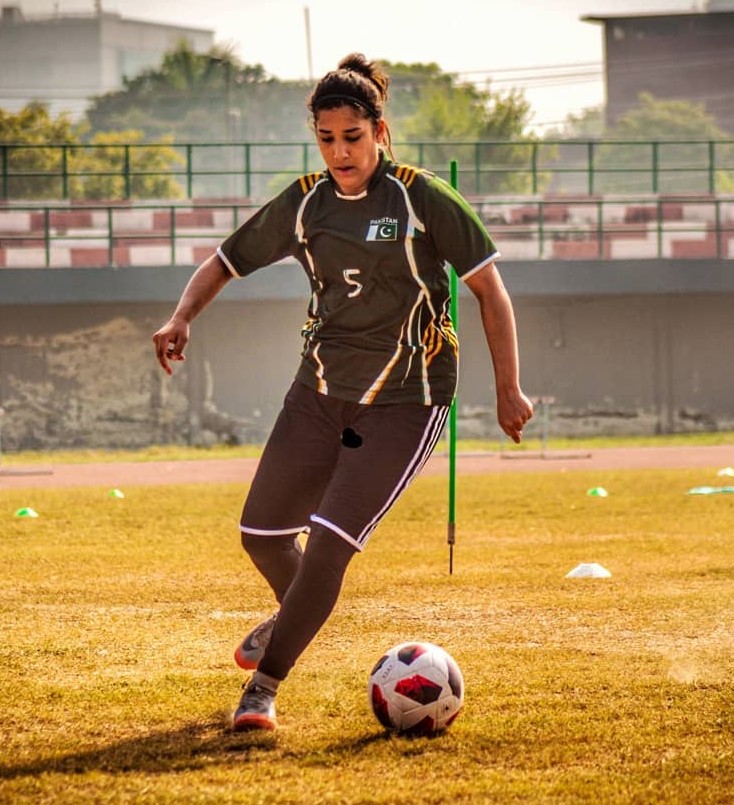 115. Faiqa Asghar
21-year-old Faiqa Asghar is on her way towards becoming Pakistan's youngest degree-holding architect. Currently a final year student of architecture, Asghar is passionate about advocating for a minimalistic approach towards design. During the Covid-19 lockdown, Asghar designed an intervention for restaurants that could reduce the spread of the virus while also not disturbing the actual interior of the restaurant. Asghar's thesis project also focuses on minimalistic sustainable design and its impact on the world. She won an honourable mention at International Architectural Workshop, Archiply in 2019. In 2020, Asghar was included in the Little Arts '25 under 25′ list. The same year, she worked with Pakistan National Council of Arts to create awareness regarding the imbalance between Pakistan's population and its resources.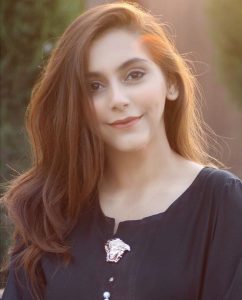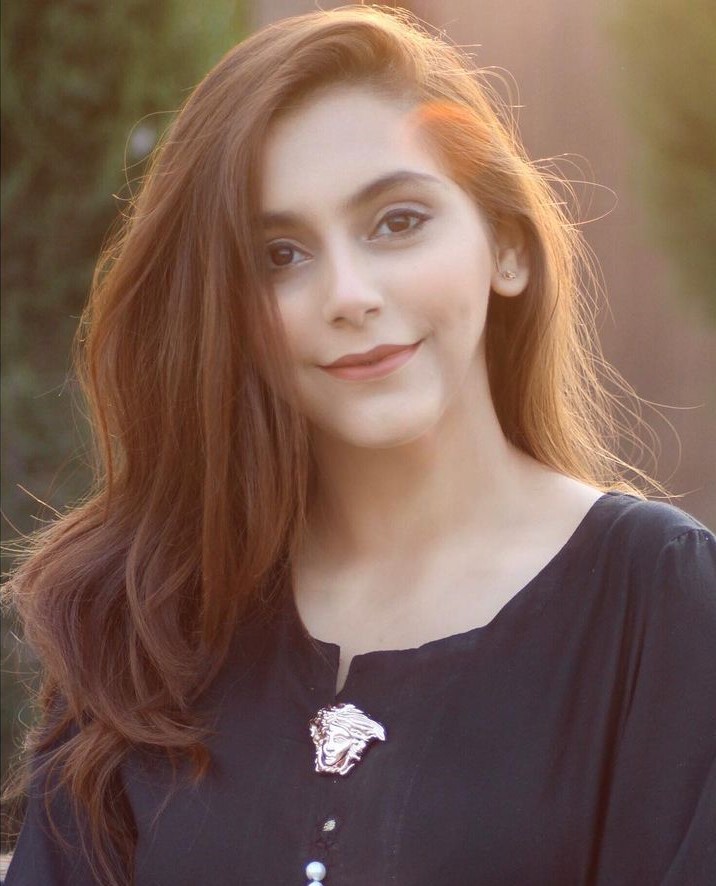 114. Tabassum Adnan
Born in Swat and married at the age of 13, Tabassum Adnan is a human rights activist. Mother of four and a survivor of domestic violence, Tabassum gathered the courage to leave her abusive marriage and divorce her husband after 20 years. She went on to launch her NGO, Khwendo Jirga, an all-women jirga, making her the only woman to lead a jirga in a society where councils are otherwise headed by men. The jirga discusses issues surrounding women, including acid attacks and honour killings. It also offers free legal help to survivors of violence. Tabassum won U.S. State Department's 2015 International Women of Courage Award followed by the Nelson Mandela Graça Machel Innovation Award in 2016.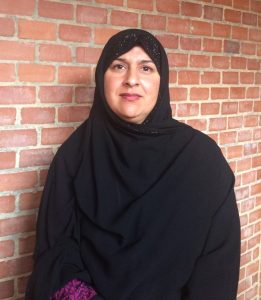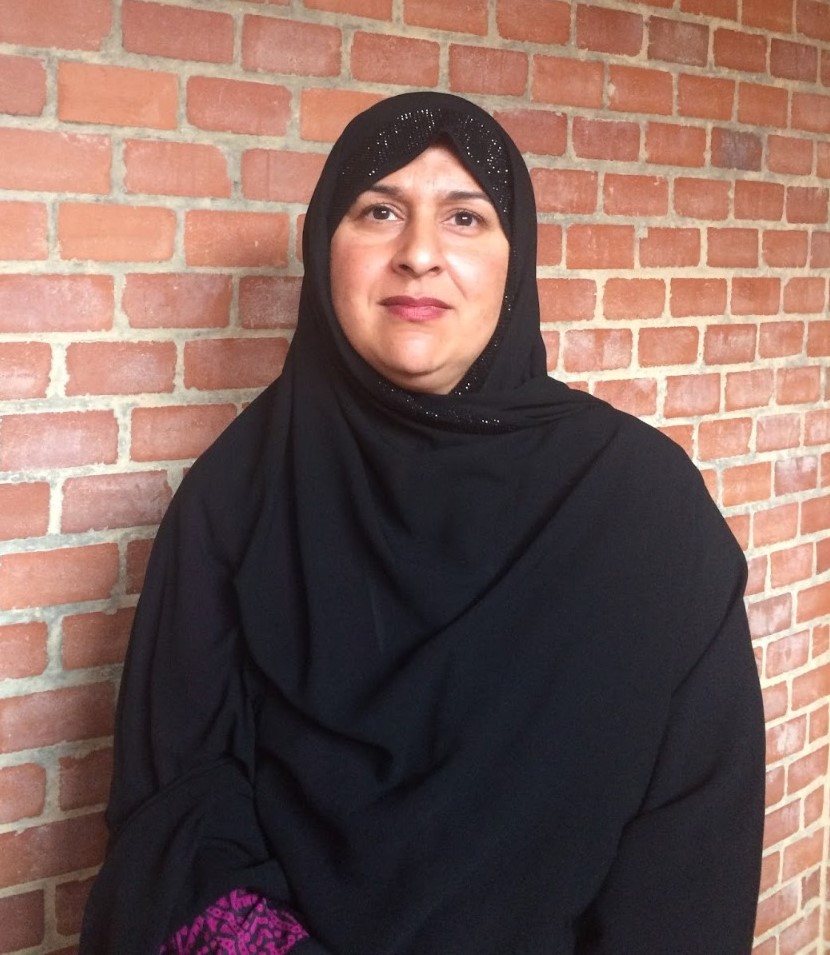 113. Yumna Majeed
Yumna Majeed is a space educator and enthusiast, the National point of contact in Pakistan for the Space Generation Advisory Council, and the founder of Exploration by Yumna – an educational enterprise where she goes to educational institutions to encourage and coach children about space and being astronauts. The 22-year-old is also the national outreach coordinator for multiple space organizations, including Space Generation Advisory Council and Japan Aerospace Exploration Agency. Yumna also partners with Space for Art Foundation, where paintings made by pediatric patients and school kids are exhibited around the world and even sent to space.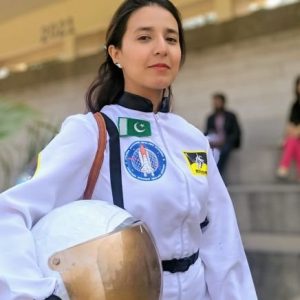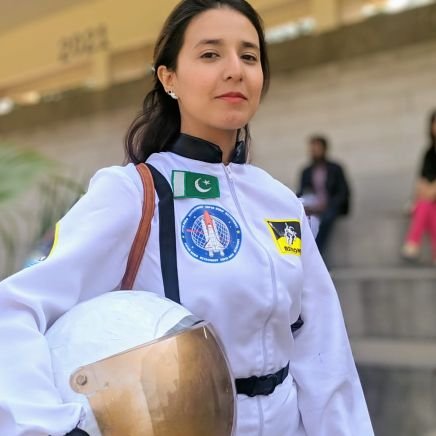 112. Mumtaz Mustafa
Mumtaz Mustafa is an award winning graphic designer who graduated from the Rhode Island School of Design in 2001. She currently holds the position of Senior Art Director at Harper Collins, New York. Mumtaz has art directed and designed covers for numerous celebrity authors such as Carrie Underwood, Jessica Simpson, and Kate Hudson. Her repertoire of books include Summer Wives, Golden Hours, All the Ways to Say Good Bye and more, many of which have made it to the New York Times best seller lists, and won prestigious awards. Mumtaz's work has been featured in publications celebrating book cover designs including Spine Magazine and Buzz Feed. With a passion for food and cooking, Mumtaz creates the perfect culinary experience on her Instagram account, Spice and Sugar Table.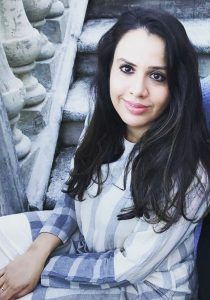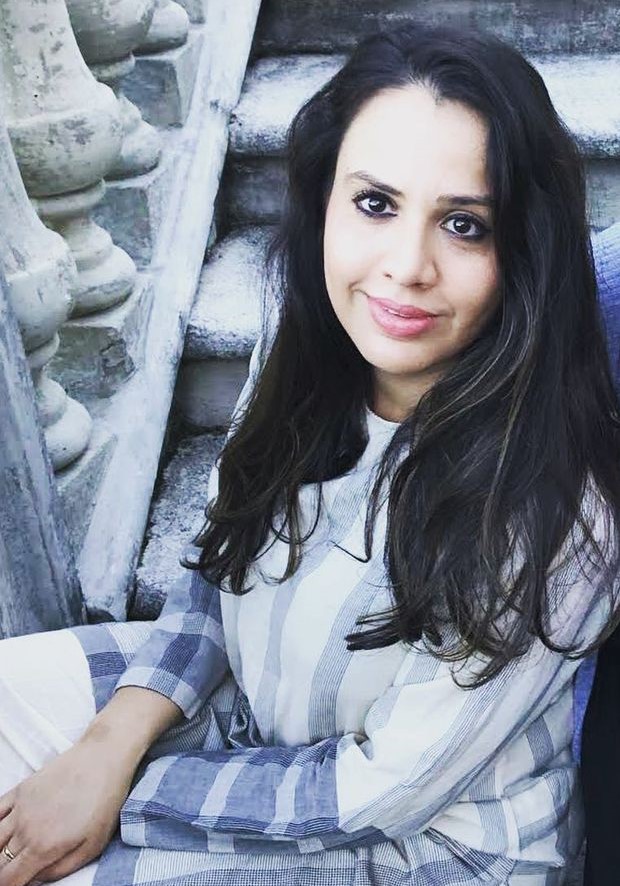 111. Minhal Sohail
Minhal Sohail is the first Pakistani female shooter to qualify for the Olympic Games in 2016. The then 21 year old participated in the 10 Metre Air Rifle Category. Hailing from Karachi, Minhal began her journey as a shooter in 2012 after which she competed in multiple Asian tournaments and championships. Being the daughter of a Naval officer, she was trained at the Pakistan Navy Shooting Range Facility, Karsaz. Minhal was given a wildcard entry by the International Olympic Committee for the Rio Games in 2016. Oscar winning filmmaker narrated Minhal's story to the world through her documentary "Dream Big Pakistan".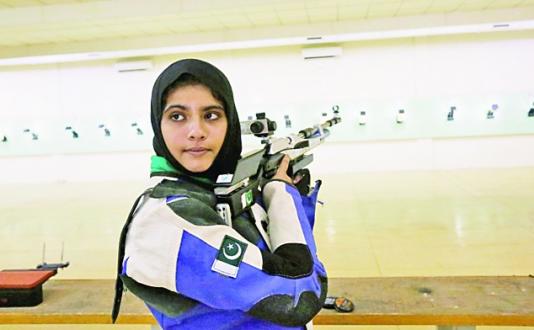 110. Saman Aslam
Saman Aslam is the first female graphologist of Pakistan. Graphology is the study of handwriting or brain-writing. Born and brought up in Saudia Arabia, Aslam found it impossible to find graphology in English and struggled to study it in Arabic. Returning to Pakistan with certifications from Cambridge, Aslam received criticism for her work which many thought was related to fortune telling. Through her social media accounts, Aslam provides knowledge about graphology and one-on-one handwriting analysis. She also practices graphotherapy which is the science of changing one's personality by changing their handwriting. Aslam is also the first foreign graphologist in Saudia Arabia.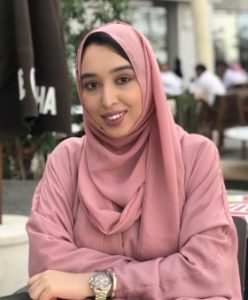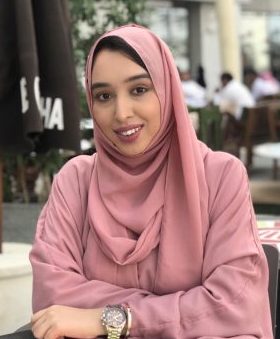 109. Kulsoom Hazara
Belonging to the Hazara community in Quetta, Kulsoom Hazara is a Karate Champion in Pakistan. Having lost both of her parents as a child, Kulsoom was looked after by her brother-in-law who also introduced her to the sport at the age of five. However, as Balochistan grew less secure, the family moved to Karachi in the 1990s. Kulsoom made her mark in karate when she won three gold medals at the Sindh Games 2000 and won bronze in the national karate championship held in Lahore in 2002. In a country where female karate champions are rare, Kulsoom managed to win a gold medal at national level in 2005 and many years after that. She has also been titled the 'Icon of the Nation' for 2020 and received the 'Excellence Award" in sports in 2017. Kulsoom also has her own karate club in Lyari for other martial artists to train.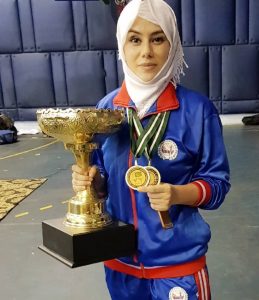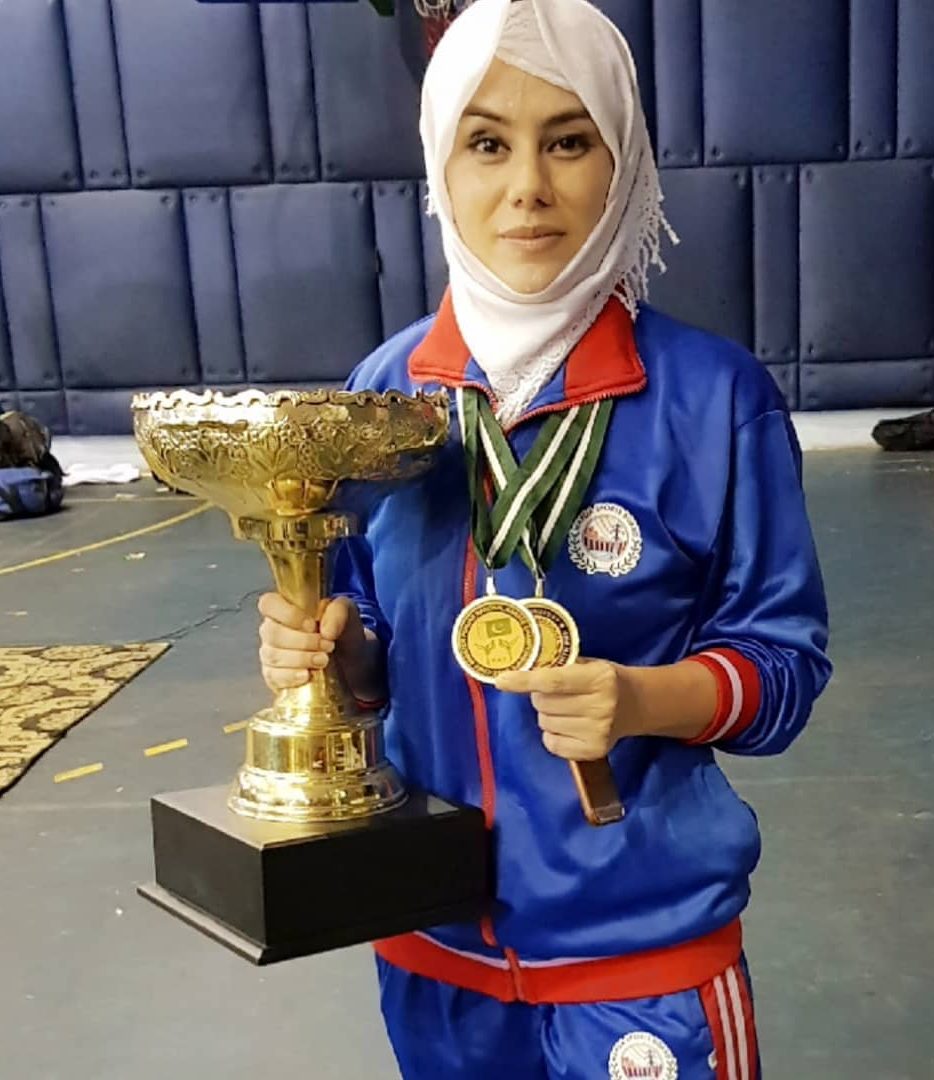 108. Sabia Abbat
Hailing from a small village in Haripur, Sabia Abbat is the first woman from the Hazara Division to win the National Cycling Championship. While she won the title in 2013, Abbat gained interest in the sport much earlier and represented her college at regional events. Abbat is also the first woman to stand out in the cycling sport since 1996, when the Khyber Pakhtunkhwa Cycling Association (KPCA) was formed. Abbat faced difficulties as an athlete since the women of Haripur are not encouraged to openly participate in sports and Haripur does not have many training facilities. With the support of her family, Abbat was able to break stereotypes and pursue her passion. She also holds a bachelors in physical education, and is an army athlete.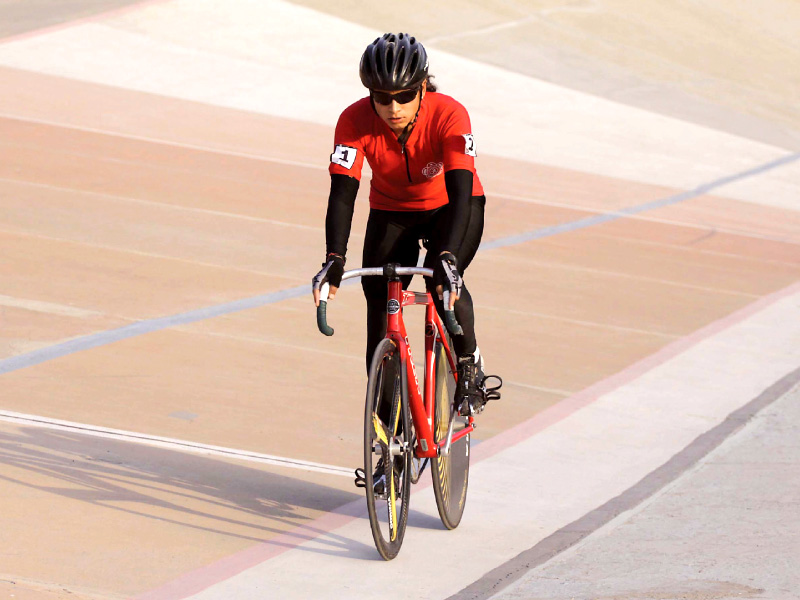 107. Seema Gulzar
Seema Gulzar holds a master's degree in women studies, as well as an LLB. As a member of the Women's Action Forum, Gulzar has played a significant part in the fight against forced conversions of young Hindu girls and has helped in passing a number of family laws pertaining to women's rights. The activist recognizes minorities and women as the most vulnerable groups of society. For this, she can often be seen furthering her voice through seminars, documentaries, etc.
Having worked in various NGOs all her life, in 2012 she became an integral part of the Environment, Climate Change, and Coastal Development Department under the government of Sindh.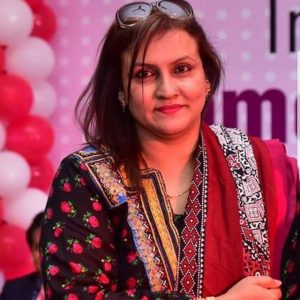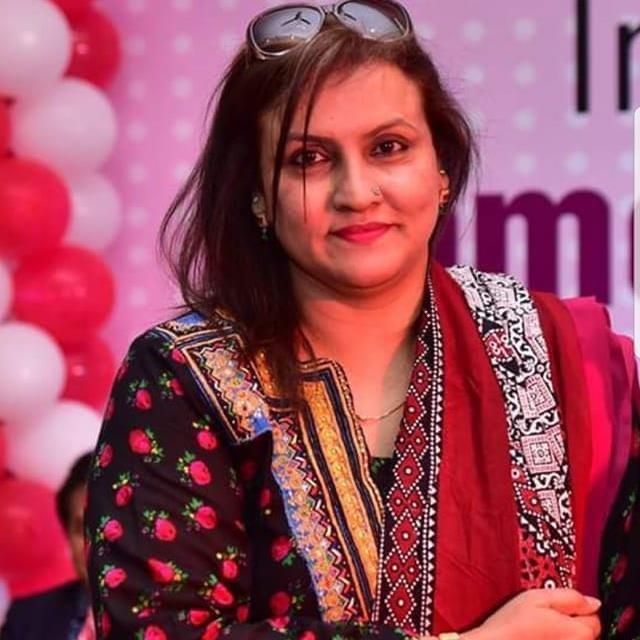 106. Karishma Ali
Karishma Ali is the first woman from Chitral to play football at a national and international level. Ali first fell in love with the game while watching football matches on the television with her father years ago. She would play with her father on picnics but only formally took up the sport when she began studying in Islamabad. Even then, Ali kept her life low profile for she did not want the people of Chitral to know what she was doing. However in 2016, news about Ali spread and she received death threats from people back home. Ali continued to pursue her dream and also founded the Chitral Women's Sports Club. She has also represented Pakistan at the Jubilee Games in Dubai, and her team was the first women's team from Pakistan to participate in the Australian Football International Cup. In 2019, Ali was also included in the Forbes 30 under 30 Asia list.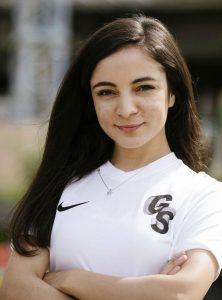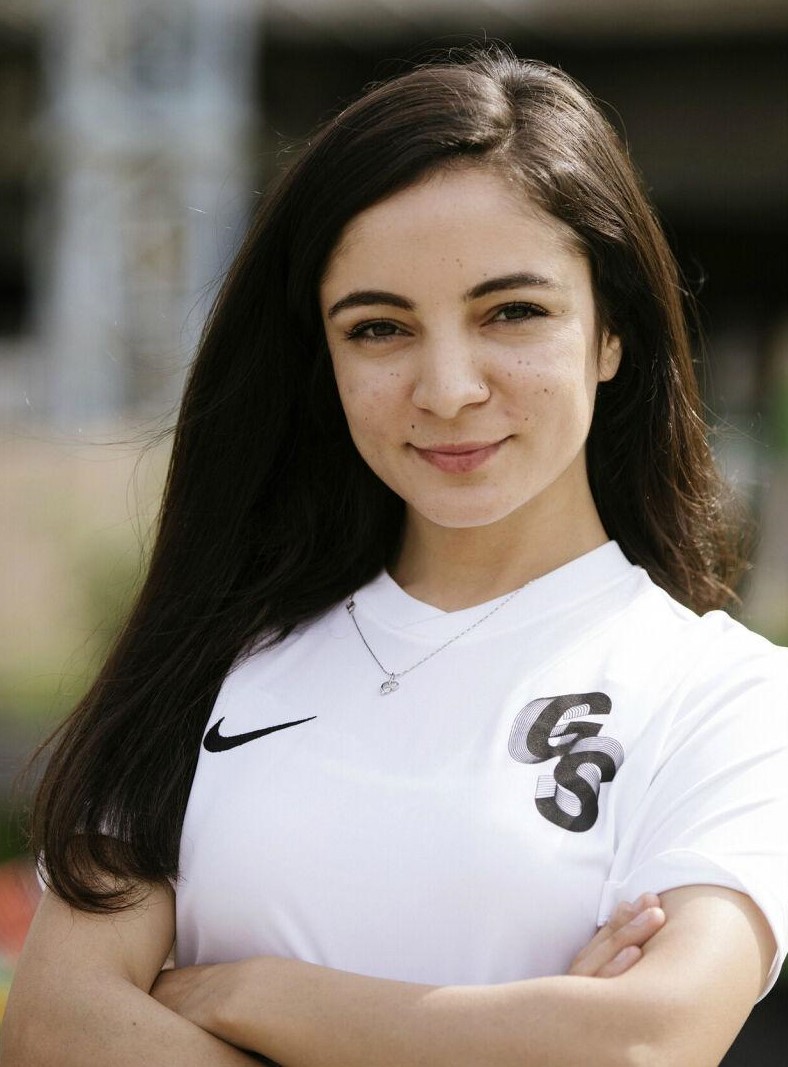 105. Naseem Hameed
A track athlete, Naseem Hameed was crowned South Asia's fastest woman after finishing a 100 meters race in less than 12 seconds at the 2010 South Asian Games in Dhaka. Hameed's journey as a sprinter began at the age of 14 at the Government Girls School in Korangi, Karachi. She began representing her college at national championships and was noticed by Army coaches who allowed her to practice in Army grounds. She was eventually picked by Pakistan Railways that led her to the South Asian Games. Her victory at the event led her to be known as 'The Queen of Tracks'. In 2010, Hameed was also appointed as the Ambassador of Sports in Pakistan but her financial position did not allow her to train for the Olympics. Instead, Hameed dedicated her life towards training other female athletes at Naseem Hameed Sports Academy.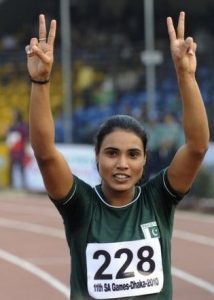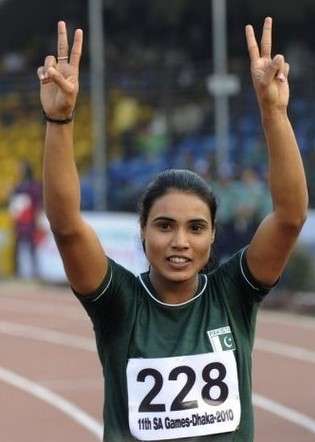 104. Ayesha Ayaz
Having started taekwondo at the age of three, Ayesha Ayaz is Pakistan's youngest taekwondo champion. Her father is the coach of the Pakistani national team while her mother is a two-time national champion herself.  Ayesha's journey started from her father's academy but she now travels to competitions around the world. A three-time national taekwondo champion in Pakistan, Ayesha gained international attention in 2019 when she became the youngest competitor to win a bronze medal at the Fujairah Taekwondo Open Championship in Dubai. This year, she won gold at the age of 9. Her family is helping the girls of their community pursue their own careers in taekwondo, with Ayesha's mother training them at their academy in Swat. Ayesha and her father have also built a school and provide financial support to students who otherwise cannot afford the enrollment fees. The young champion hopes to help build a hospital next. Ayesha has also been recognized as one of Malala Fund's Game Changers.
103. Qurat Mirza
Hailing from Karachi, Qurat Mirza is a feminist activist and political organizer in Pakistan. She is associated with Women Action Forum (WAF) and is one of the founding members of the famed Aurat March organized every year. Mirza is the fierce voice for women's rights and advocacy and is also a researcher and program manager associated with the development sector.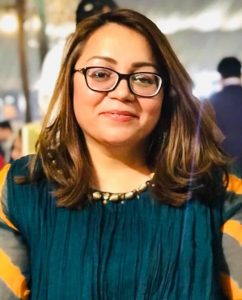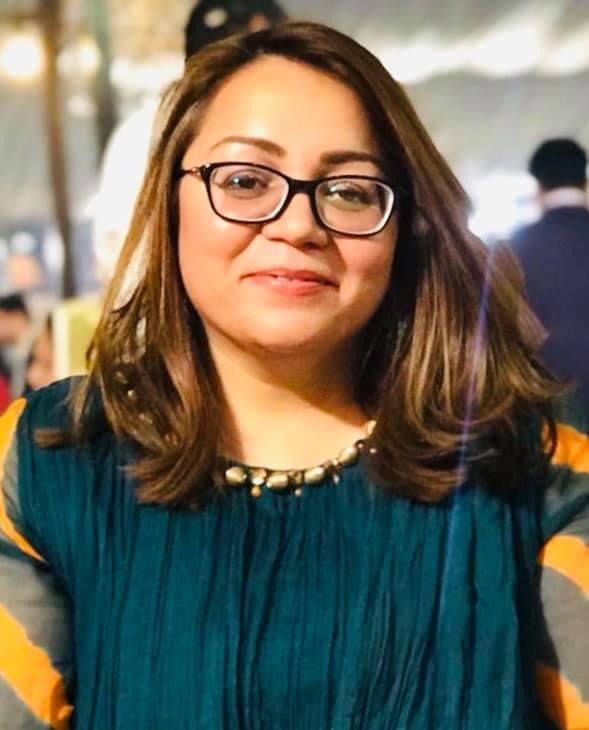 102. Maria Toorpakai Wazir
Pakistani squash player Maria Toorpakai Wazir began her athletic career disguised as a man. Belonging to the conservative region of Waziristan, Toorpakai dressed and acted like a boy from the age of four so she could go outside and play. At the age of 12, Toorpakai won a junior weightlifting tournament as a male participant, Genghis Khan. Moving to Peshawar, Toorpakai's identity was revealed when she registered at a local squash academy. She was bullied for being a girl but did not let her passion for squash die. In 2007, she received the Salaam Pakistan Award and was nominated as Women's International Squash Players Association Young Player of the Year. Toorpakai also triumphed at the 2nd Bahria Town International Women's Squash Tournament and become the first female Pakistani player to win a PSA Challenger 10 event.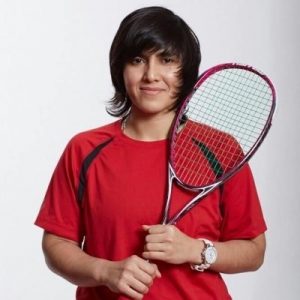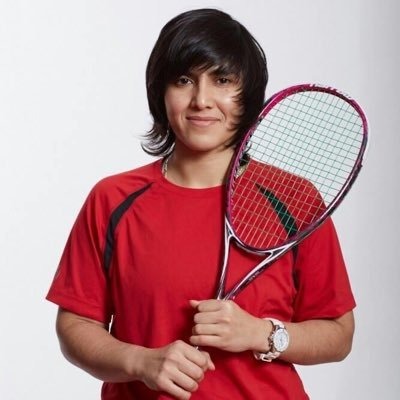 101. Tasneem Zehra Husain
A Pakistani theoretical physicist, Zehra received her early education in Lahore and then completed her Ph.D. in theoretical physics, became the first Pakistani woman String Theorist and went to Harvard University for a two-year-long postdoctoral research position. Returning to her homeland, Zehra helped establish the LUMS School of Science and Engineering. Zehra has represented Pakistan at the Meeting of Nobel Laureates in Germany and led the Pakistan team to the World Year of Physics Launch Conference in Paris. Zehra is also a trustee and board of directors of the Alif Laila Book Bus Society, a non-profit educational institution catering primarily to under-privileged children.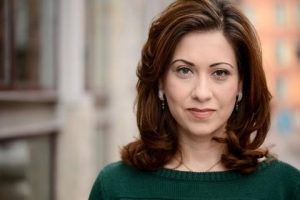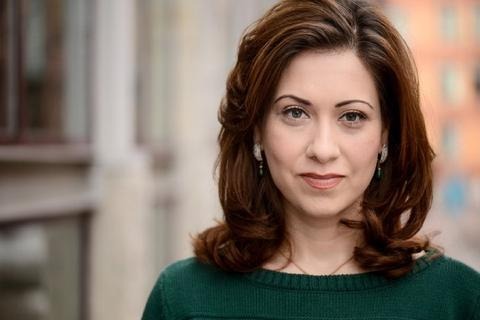 100. Asifa Akhtar
Originally from Karachi, Asifa Akhtar is a biologist who has made significant contributions to the field of chromosome regulation. She serves as Senior Group Leader and Director of the Department of Chromatin Regulation at the Max Planck Institute of Immunobiology and Epigenetics. Akhtar was awarded the Early Career European Life Science Organisation Award in 2008, EMBO membership in 2013, and the Feldberg Prize in 2017. In 2020, she became the first international female vice president of the biology and medicine section at the Max Planck Society, Germany's most successful research organization.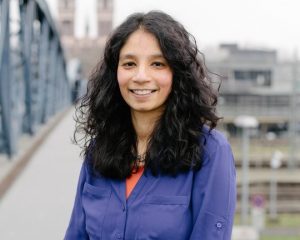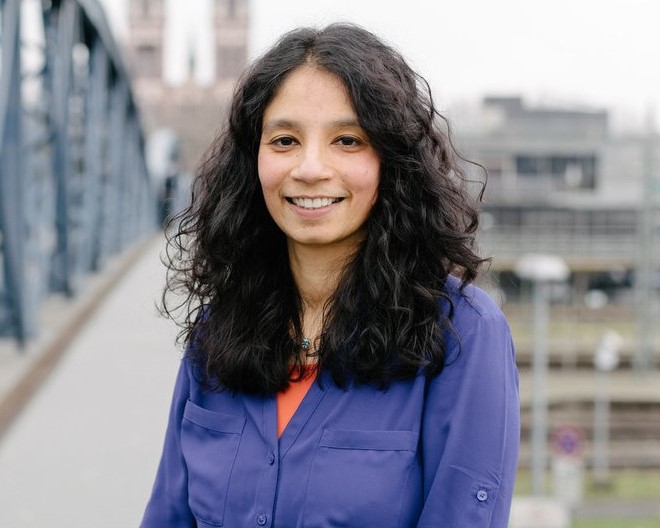 99. Saima Saleem
Challenging the stigmas and stereotypes associated with differently abled individuals, Saima Saleem is Pakistan's first visually impaired CSS officer. Fighting for her rights, Saima became the reason why the CSS exams were conducted in Braille in Pakistan for the first time. After securing 6th position in Pakistan and 1st amongst women in the exams, Saima joined the Pakistan Foreign Services in 2009. With an M.Phil in Literature, Saima is working at Pakistan's Permanent Mission to the United Nations in Geneva. Her brother, Yousaf Saleem, is also the first blind judge of Pakistan.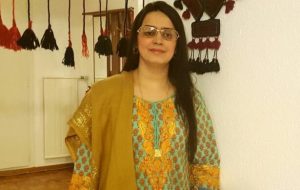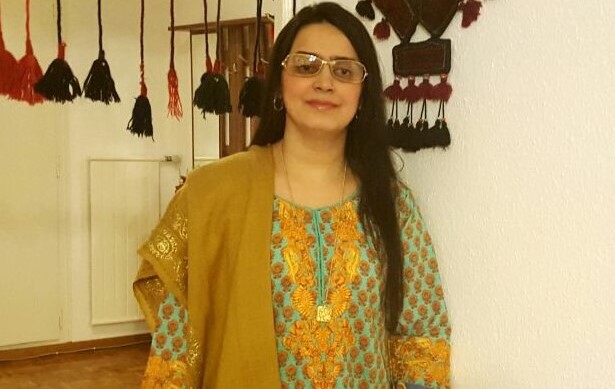 98. Dr. Sarah Qureshi
Dr. Sarah Qureshi is a female aerospace engineer who has completed a Master in Aerospace Dynamics and a Ph.D. in Aerospace Propulsion. With a passion for aviation, Qureshi worked for over five years in Pakistan's manufacturing and automotive industries as an undergraduate student. As the CEO of Aero Engine Craft, Pakistan's first private commercial aerospace company, Qureshi is currently working towards sustainable airplane engines. Her team is in the process of developing the world's first contrail-free aircraft engine to reduce aviation induced global warming and make air travel environmentally safe. Qureshi also conducts aviation programmes and lessons for kids to instill in young people a love of flying.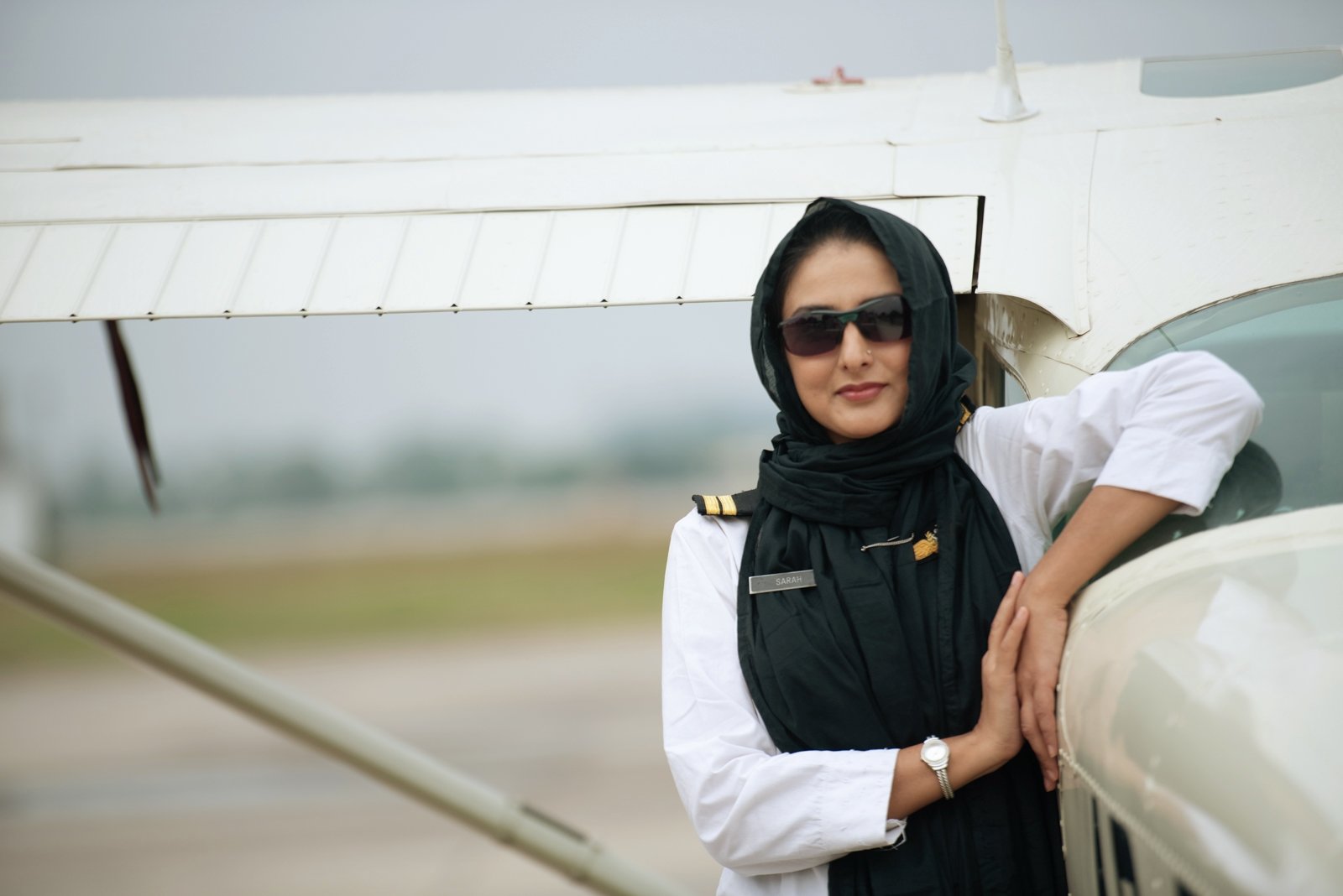 97. Raina Khan
Raina Khan found the Zenana Foundation at the young age of 16 years. She volunteers all around the world to set up free schools, started a skill training program for women, and built an online marketplace for trainees to sell sustainable garments. In 2017, Khan was chosen amongst top 23 dynamic girls from all over Pakistan for a fully-funded exchange to the United States. The following year, she was chosen as the only individual from Pakistan, amongst 24 other global leaders, as the Global Youth Ambassador. More recently, Khan was awarded The Diana Award 2020, in memory of Princess Diana by a charity supported by Prince William and Harry. She is headstrong in her belief that young people have the power to change the world.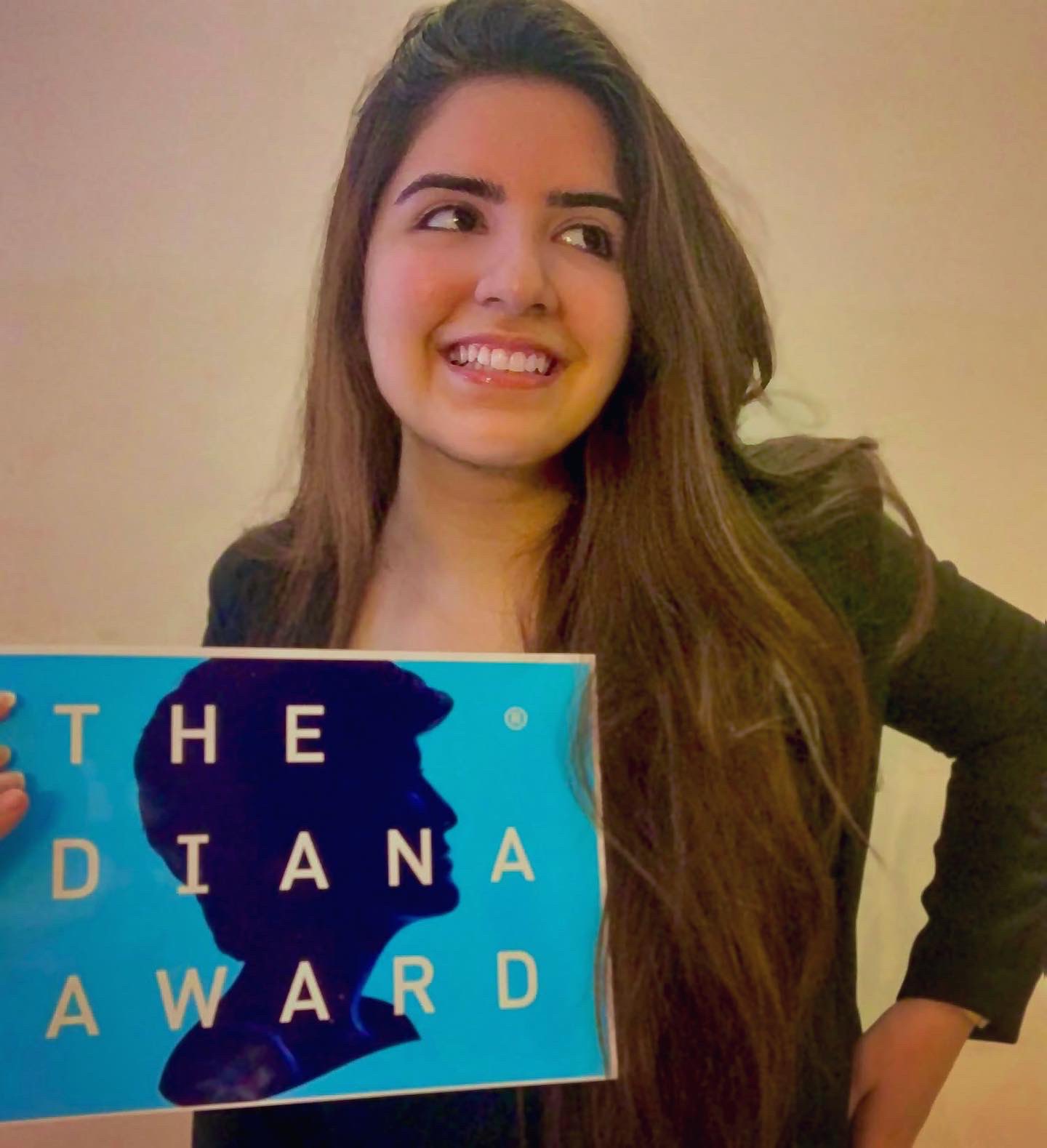 96. Shabina Mustafa
The owner of The Garage School has an inspirational story to tell and an example to set for many. Widowed at a young age of 21, the single mother only learnt from her hardships and wanted to make a difference in the lives of those less fortunate than her. Adamant on making her late husband's dream to start a school for the underprivileged come alive, Mustafa began teaching a single child in her garage in 1999. Soon, her garage was filled with children from low income areas and The Garage School came into being. Situated in Neelum Colony today, the school offers its students free meals every day, ration for their families and comprehensive health care.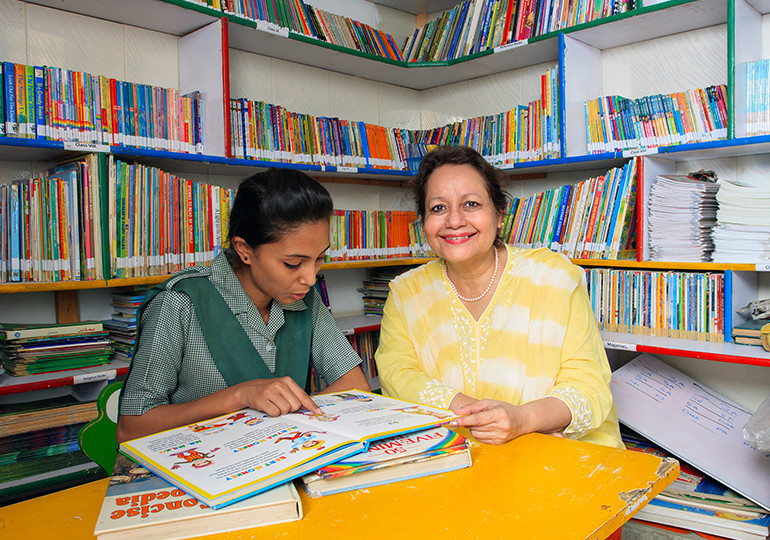 95. Myra Lakdawala
A graduate of the University of Pacific with a double major in English and philosophy, Myra Lakdawala is also Pakistan's fastest woman. She set the record in 2019 after finishing a five kilometer race in a little over 19 minutes at the Johnny Mathis Invitational, a track race competition in San Francisco. Lakdawala also bagged first position at the Jubilee Games 2016 in Dubai for women's 1500 m race and holds the Pakistani record in the 3000 m race.
94. Mahoor Shahzad
Currently ranked at 133rd in the world, Mahoor Shahzad has been the National Badminton Champion of Pakistan for four consecutive years. She draws her inspiration from her father who has been her biggest supporter and trainer as well. Shahzad first held the badminton racket when she was only 11 years old and since then, the athlete has been on a winning streak. The next target for her is to represent Pakistan at the Olympic Games and we cannot wait to see her achieve it!
93: Zainab Chughtai
Zainab Chughtai is a Barrister from the Honorable So
ciety of Lincoln's Inn (2011), an environmentalist and 
the founder of BullyProof, a social awareness campaign targeting young Pakistanis across the country in a bid to foster empathy, equality and kindness in the classroom. Bullied as a child, Chughtai runs workshops in various schools in Pakistan, in an attempt to ensure that no other child is ever bullied in school. She also routinely speaks against body-shaming.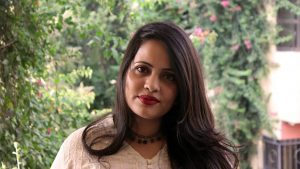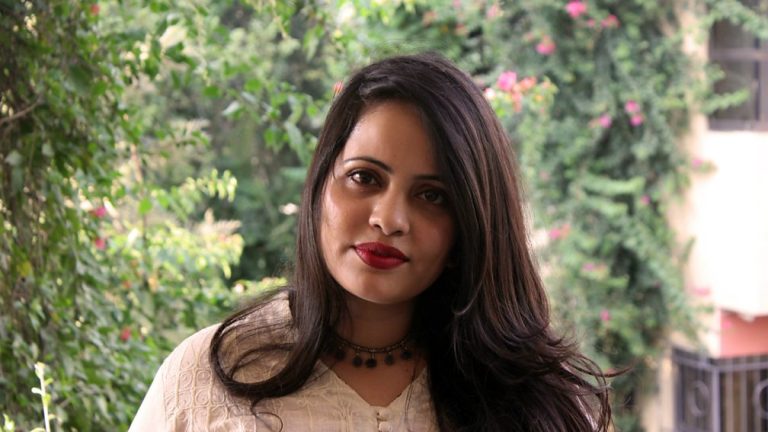 92: Afia Salam: Journalist/Activist
Known to be the first female cricket journalist, Afia Salam has been in the industry since 1978. Over the years, Afia has shifted her focus from cricket to a wide range of socio-cultural topics, such as gender, climate change and media ethics. She is now a force to be reckoned with and participates as a speaker in various panel discussions. It also helps that she's extremely down-to-earth and insightful as a person and we couldn't be more proud of her!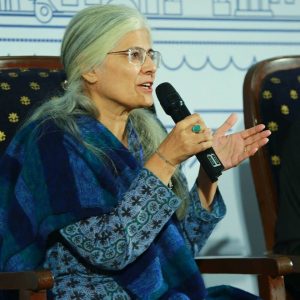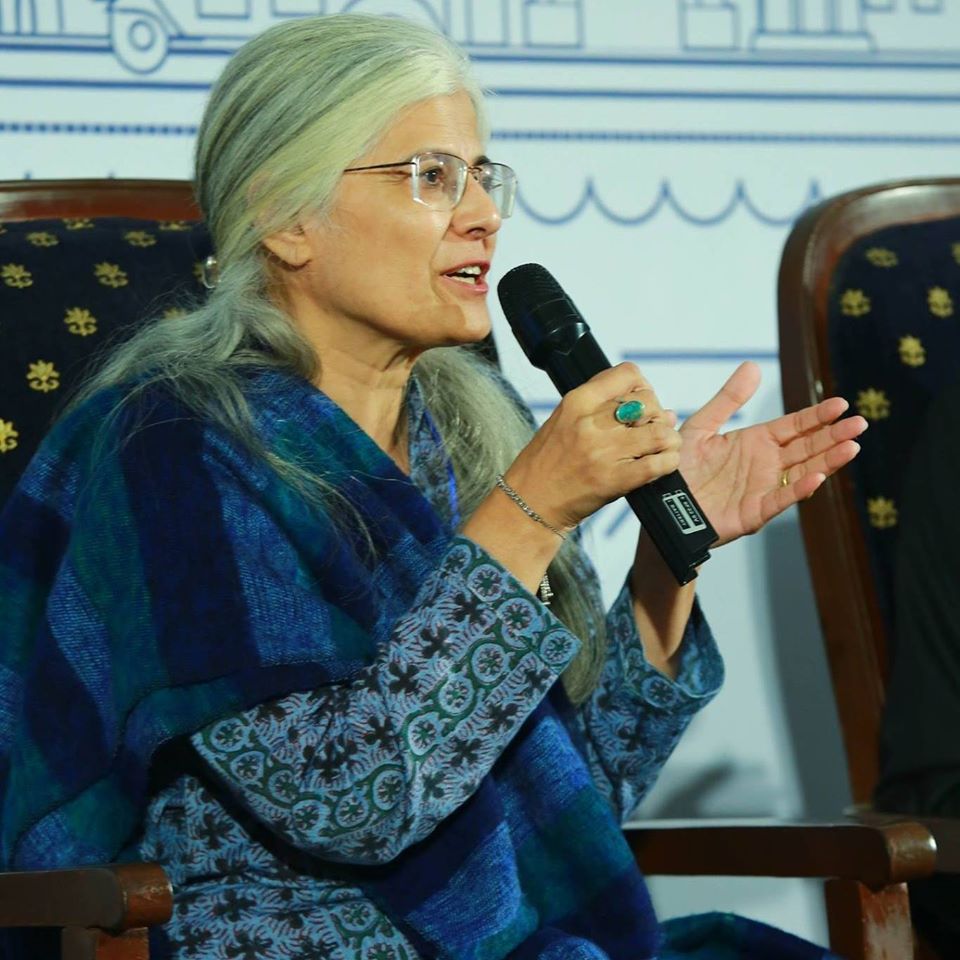 91. Afiya Zia: Researcher/Professor/Author
Afiya Zia is the author of the renowned book 'Faith and Feminism in Pakistan', a book that talks about the issues that Muslim women face when talking about secular autonomy. Not only is she an author but is also a feminist academic who routinely writes about gender politics for leading newspapers in the country, and as an activist, she is a credible and well known voice for all feminist issues that affect women in Pakistan.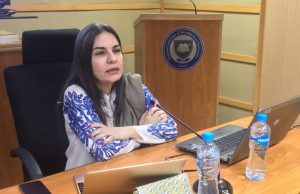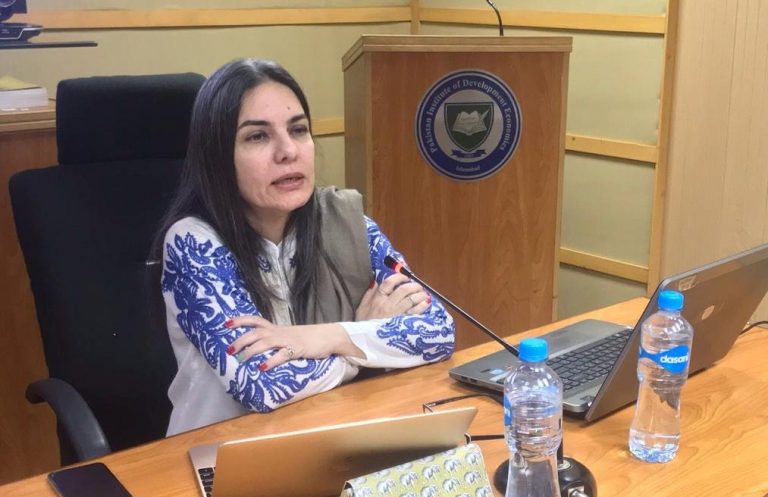 90. Fareiha Aziz: Journalist/Activist
An award winning journalist, Fareiha Aziz describes herself as a cricket enthusiast on Twitter. She is the co-founder of Bolo Bhi, a civil society organization that works towards educating people about civic responsibility and their digital rights. Her journalism and activism are monumental in creating awareness about digital security and she routinely has her byline in leading newspapers in the country. We applaud her relentless effort in making the Internet a safe space for vulnerable people!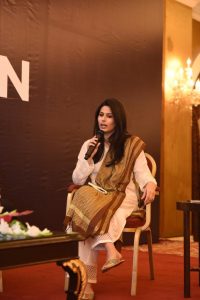 89. Veeru Kohli: Human Rights Activist
Veeru is a bonded labour and human rights activist who was born to a poor Hindu family in Allahdino Shah village in Sindh, Pakistan. She was married off at the age of 16 into a family that was bonded to their landlord. Her experiences of being a slave and being beaten by her captors inspired her to campaign for the freedom of others. In 2013, she  ran as an independent candidate in the Hyderabad provincial elections. She was able to gain her freedom after standing up to the authorities and with the help of the  Human Rights Commission of Pakistan in Hyderabad. Oxfam have also helped to promote her ideas and give her the confidence she needs to voice her concerns. She won the Frederick Douglass Freedom Award by the Free the Slaves organization in 2019. Impressively, she went on to build the Azad Nagar settlement that provides shelter to freed bonded labourers  who would live there temporarily as they began their new lives.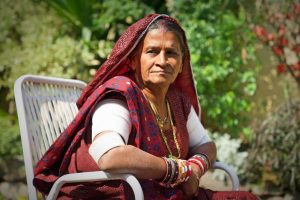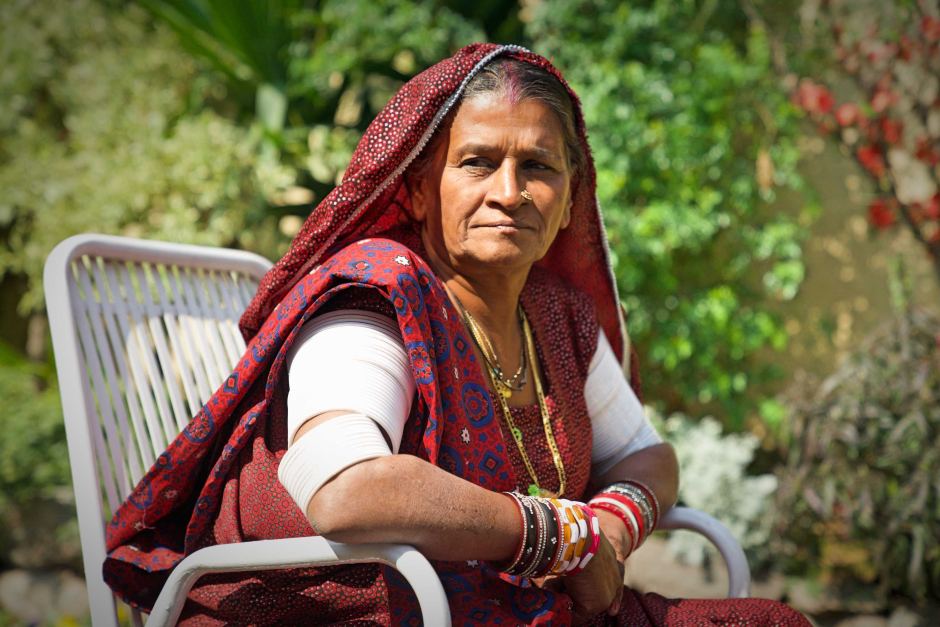 88. Nazeen Baloch: Filmmaker
After studying and working for five years abroad, Mashall came back to Pakistan to start a position at Saaf Pani, a social enterprise that provided purifiers to the country's 16 million people living without clean water. In 2013, she went on to create the Reading Room Project, a social enterprise committed to unleashing the high potential of Pakistan's low-income children by creating supportive learning environments and harnessing the power of the Internet. Her main goal has been to make computer studies accessible to all kinds of families. In 2014, Mashall also became an Acumen Pakistan Fellow. We are so impressed by her relentless efforts to provided low income families of Pakistan with a better future!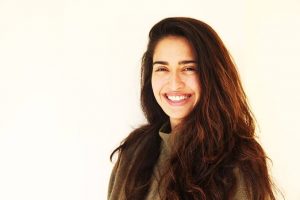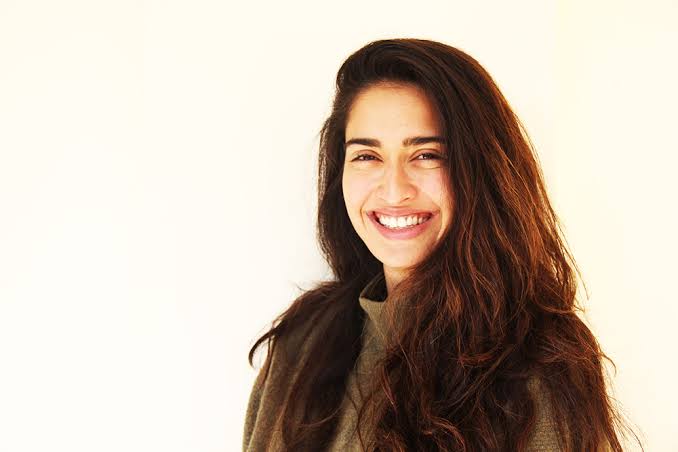 86. Mallak Faisal Zafar: Figure Skater

Mallak stepped into figure skating when she was only 5 years old. Due to lack of facilities in Pakistan, she was unable to pursue her dreams of becoming a figure skater. However, now at the age of 12, she has won her first international award in Austria. In a competition with over 200 participants from countries like Austria, Germany, Italy, Switzerland, Mallak won first position in the Basic Novice Girls II category at the 24th International Eiscup Innsbruck 2019 for her beautiful display. According to reports, the athlete's ultimate goal is to represent Pakistan at the Winter Olympics. We couldn't be more proud of her!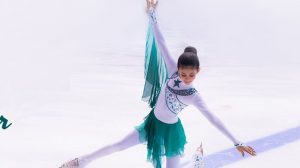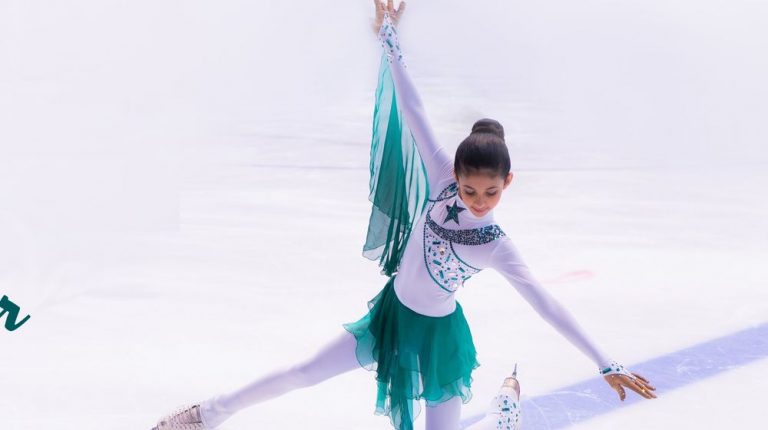 85. Syeda Ghulam Fatima: Human and Labour Rights Activitist
Fatima is a Pakistani human rights activist who is known for her work relating to ending bonded labour in brick kilns (one of the most contaminating forms of producing bricks). Her active campaigning for worker's rights has led her to release more than 80,000 bonded laborers from all provinces in Pakistan. She has further trained more than 600 women in alternative skills for poverty reduction. In 2015, Fatima was awarded a Clinton Global Citizen Award for "leadership in civil society" and was also one of the four finalists nominated for the Aurora Prize for Awakening Humanity.  We applaud her for the incredible work that she has done to bring an end to slavery.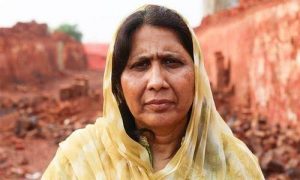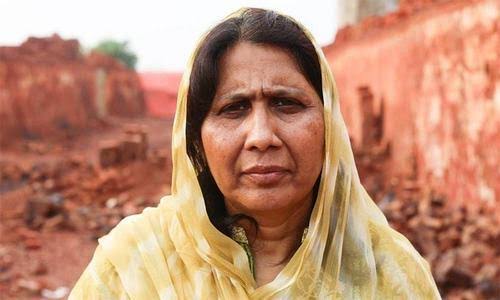 84. Twinkle Sohail: Powerlifter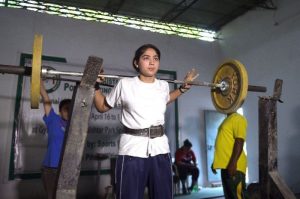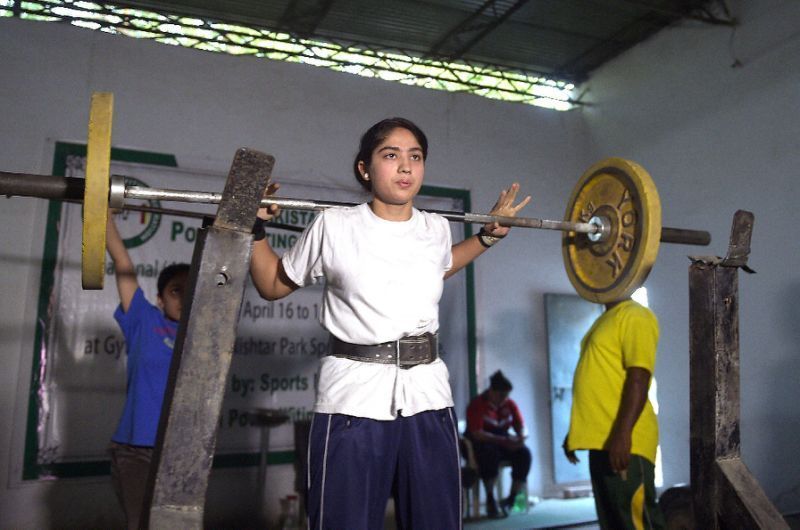 83. Meena Gabeena:  Journalist and activist
Meena is the founder of Meenay Las, an NGO aiming for "A green and peaceful planet with social, political and economic equality for all." The organization covers four core areas i.e. humanitarian assistance, education, environmentally responsible and socially equitable rural development and advocacy. There is a special focus on providing women with good quality education and empowering them by setting up wells to provide sustainable livelihoods for their families. Due to her efforts there have been 4 solar panel schools set up in rural areas in Pakistan for 370 children, a sewing centre for women and shelters for approximately 12,970 people. We are so inspired by her incredible initiative to be environmentally responsible and to take action against human rights injustices/oppression. Btw, Meena teaches yoga too!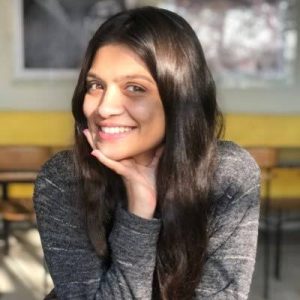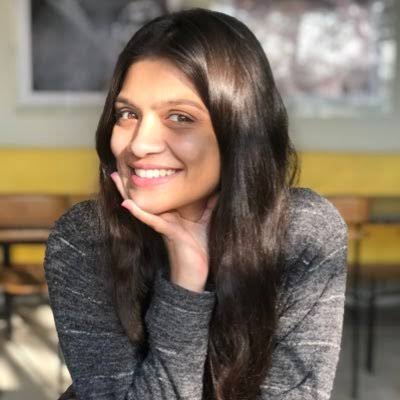 82. Zahida Kazmi: Entrepreneur 
Zahida was born into a conservative and patriarchal family. In 1992, when her husband passed away, she was only 33 years old and had six children to feed. She chose to take matters into her own hands and became a taxi driver, Pakistan's first female driver, to support her family. She has served as chairman of the All Pakistan Yellow Cab Federation since then. She is a brilliant example for independent women who are emblems of strength and are brave enough to take up jobs typically reserved for men in the country.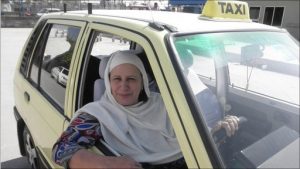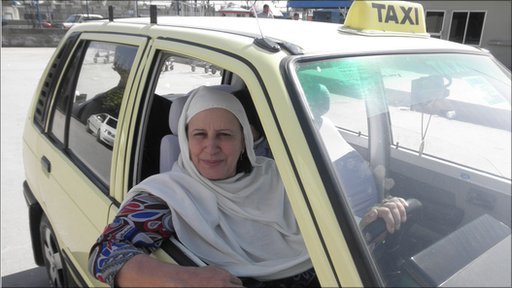 81. Nergis Mavalvala: Astrophysicist 
Karachi-born quantum astrophysicist Nergis Mavalvala is known for her role in the first observation of gravitational waves. She is best known for her work on the detection of gravitational waves in the Laser Interferometer Gravitational-Wave Observatory (LIGO) project. Nergis is currently the Curtis and Kathleen Marble Professor of Astrophysics at the Massachusetts Institute of Technology (MIT), where she is also the Associate Head of the Department of Physics. Her brilliance has not gone unnoticed as she has been one of the recipients of the Great Immigrants award presented by the Carnegie Corporation of New York. Nergis won the first Lahore Technology Award launched by Information Technology University. She was also recognised by NOGLSTP as the LGBTQ Scientist of the Year in 2014.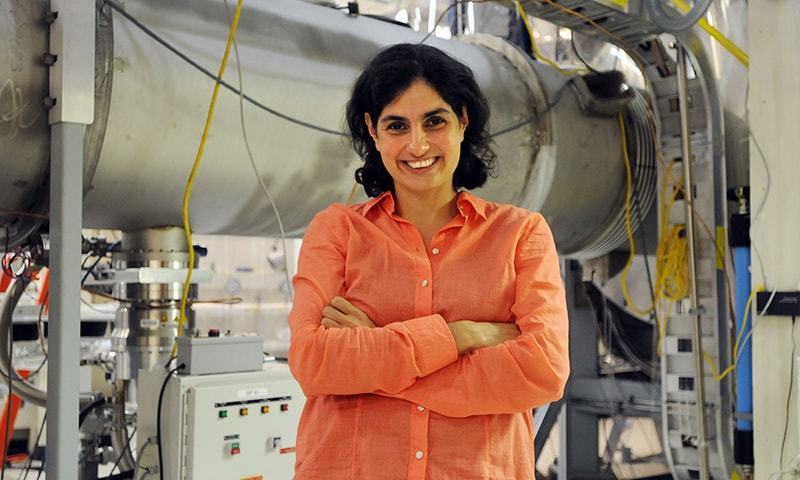 80. Noorena Shams: Sportsperson
Noorena is a Pakistani sportsperson who has been a cyclist, a cricketer and a squash player. She's the first ever cyclist to win a silver medal for Pakistan in the Junior Olympics. She also has played different sports winning 63 gold medals, 24 silver medals and 5 bronze medals and has been among the Top 40 Asian Junior Squash Players. She is also currently ranked 209 in the world. If that wasn't enough, she is regarded as the youngest South Asian to ever win a silver medal in the Junior Olympics. We love that her passion has led her to achieve such incredible things!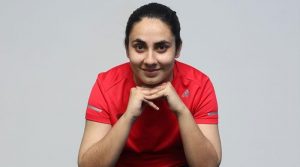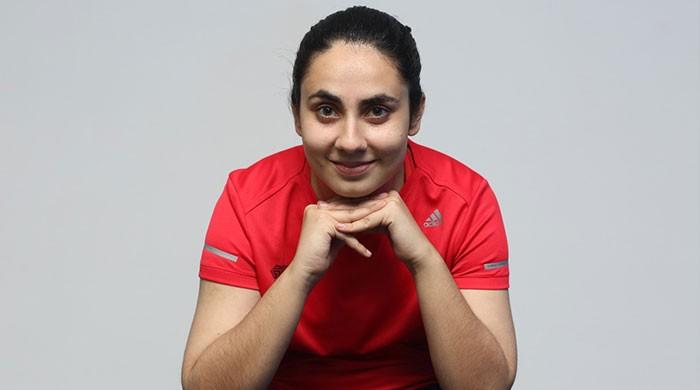 79. Tanzila Khan: Motivational speaker and activist
Author, international motivational speaker and disability rights activist, Tanzila Khan is a remarkable woman in many ways. She has launched an app called Girly Things that aims to deliver sanitary napkins to women at home and in emergency situations. According to Images, the app will also be offering contraceptives in the future as Tanzila recognizes that it can become uncomfortable for women to buy them in public. She has written books such as A Story of Mexico and The Perfect Situation and is also a soft skills trainer for the development and corporate sector. She has proven with all her achievements that nothing can stand in the way of a woman who dares to dream big.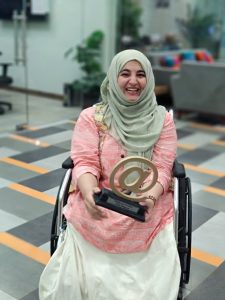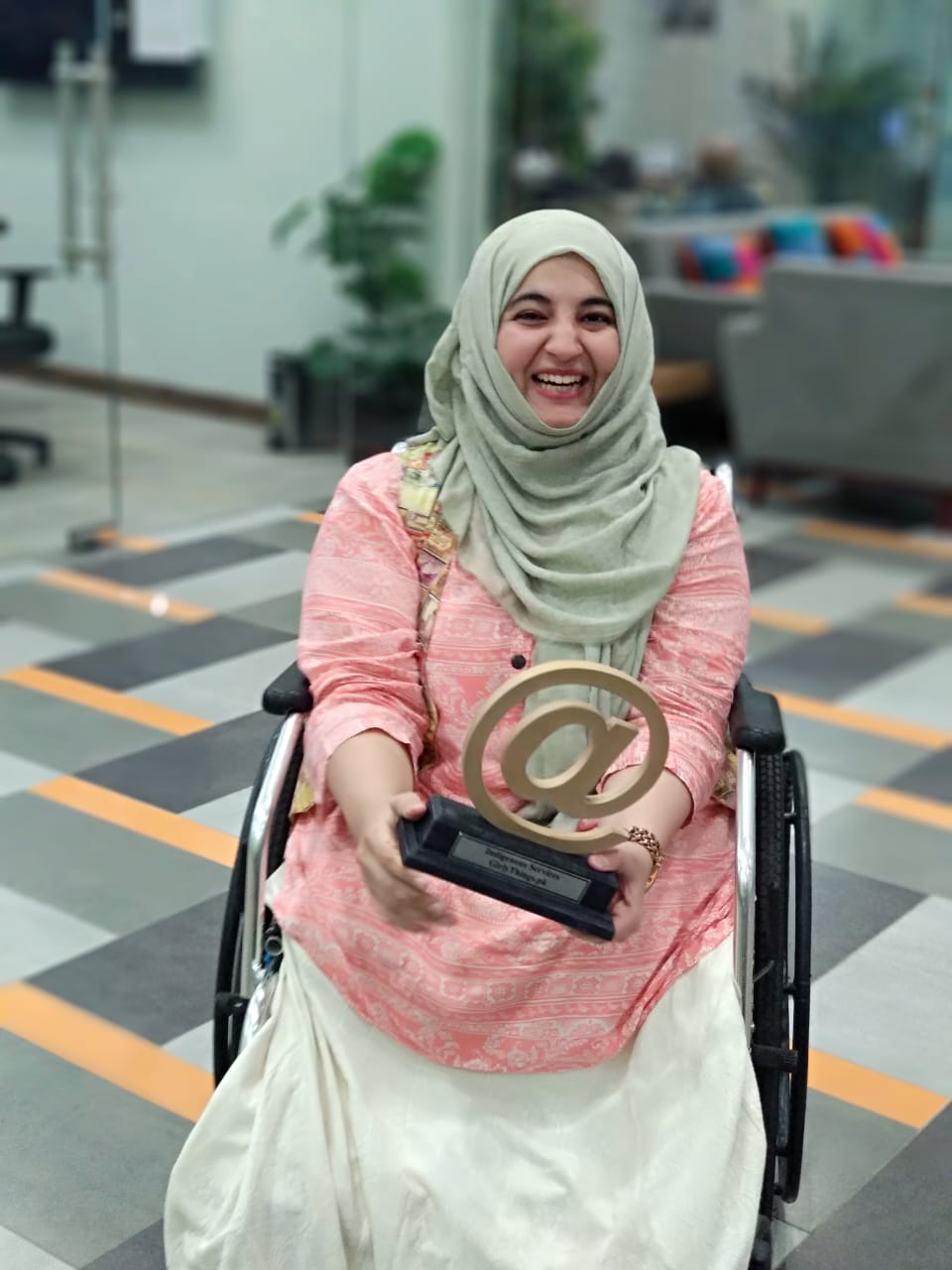 78. Shazia Perveen: Firefighter
Shazia is Pakistan's first ever female firefighter who believes that women can tackle any profession they like if they strive for it. Having gone through grueling training sessions for seven months with Punjab Emergency Services, she stands as an amazing representation of hard work and determination. According to Parhlo, she has even outdone several men in this training who found it to be too tough and dropped out, eventually getting selected as a professional firefighter in 2010. She has been saving lives ever since and we couldn't be more proud of her!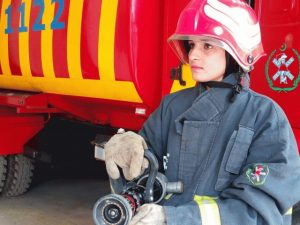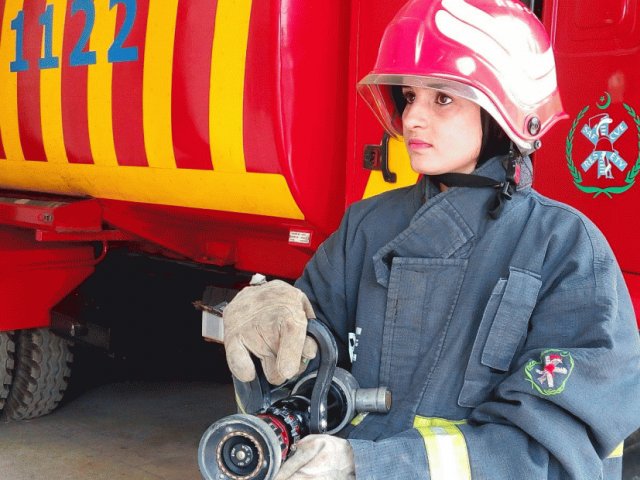 77. Ayesha Farooq: Fighter Pilot 
In 2013, she became Pakistan's first woman to become a fighter pilot in the Pakistan Air Force. She is also one of the 19 women who have become pilots in the Pakistan Air Force over the last decade. Along with her, there are only five other female fighter pilots that have yet to qualify for combat. Ayesha currently flies missions in a Chinese-made Chengdu J-7 fighter jet. She is the sole woman to do so, alongside her 24 male colleagues in Squadron 20. In a country that is still struggling with allowing women to work in diverse fields, she is paving the way for women to gain confidence and follow their dreams by standing as a brilliant example of what women are capable of. We couldn't be more proud of her!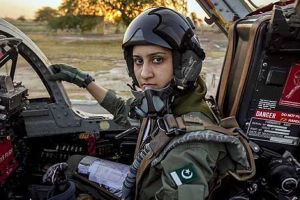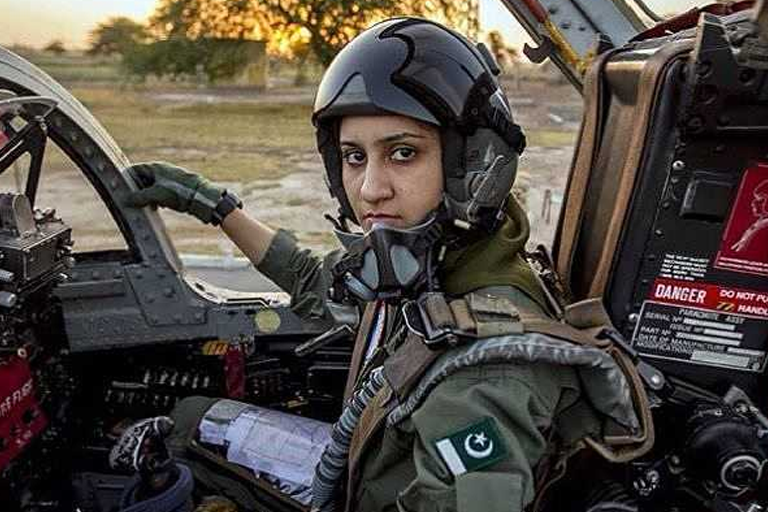 76. Jehan Ara: Social Entrepreneur
Jehan is the president of P@SHA which is the sole non-profit organization that focuses on helping the information technology industry in Pakistan to be heard and recognized in the global arena. The incubator of P@SHA, known as The Nest I/O, has achieved phenomenal success under her mentorship by incubating up to 137 startups! She is often referred to as the 'Big Bird' by her 'nestlings' at the company. Jehan has previously been invited to speak at the Global Entrepreneurship Summit in Silicon Valley as well as the Social Good Summit of UNDP Pakistan. In an interview with UNDP, she stated that she aims to provide the mentorship and support that young entrepreneurs in Pakistan need. We couldn't be more proud of her!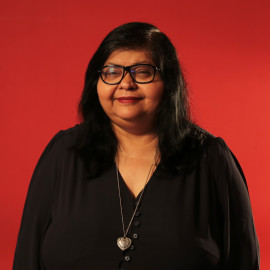 75. Kalsoom Lakhani: Social Impact Entrepreneur
Kalsoom is the founder and CEO of Invest2Innovate which is an organization designed to support startup communities in growth markets in Pakistan. She has worked with and trained young entrepreneurs from all over the world, namely: Cambodia, Ireland, Bangladesh, Ukraine and Kazakhstan. She has also held talks and spoken at reputable venues such as the World Economic Forum, U.S. State Department, the US Chamber of Commerce as well as the Global Entrepreneurship Summit. She has been a co-ambassador for Sandbox that is a global network of innovators under 30 and was also a World Economic Forum Global Shaper. She has been named an Ashoka Changemakers/ American Express Emerging Innovator for 2013. In addition, in a description on TechJuice she has stated that she has a 'deep passion for building this country's entrepreneurial ecosystem' and according to her, her startup has done brilliantly over the years by raising over $1 million in funding and creating almost 1000 jobs. Wow!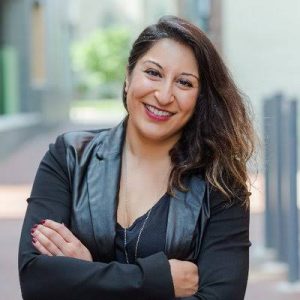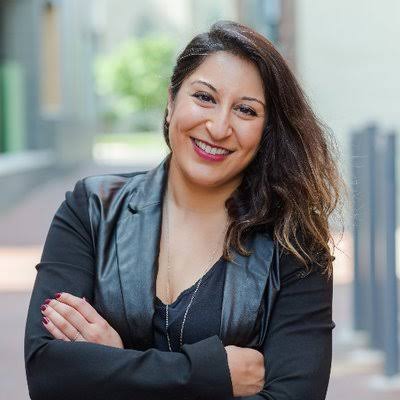 74. Sana Khurshid: Lawyer
Sana is a lawyer, human's rights activist and an advocate for disability. She has done her LL.B and LL.M. from the University of London and is currently the Spine Ambassador for the Spinal Centre at Ghurki Trust Hospital. She claims that it is very crucial to make Pakistan disabled friendly through 'universal design' in the construction mapping of the country. In an interview she has voiced that "the first step is access" i.e. making spaces for people with special needs accessible, for instance for a wheelchair user, she asks that a ramp must be available everywhere. We support her movement to cater to an ignored sector of community in Pakistan and applaud her mission to allow comfortable mobility for disabled persons without an active dependence on others.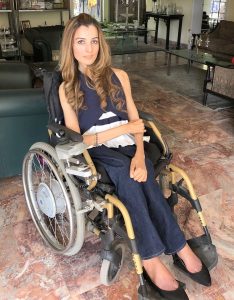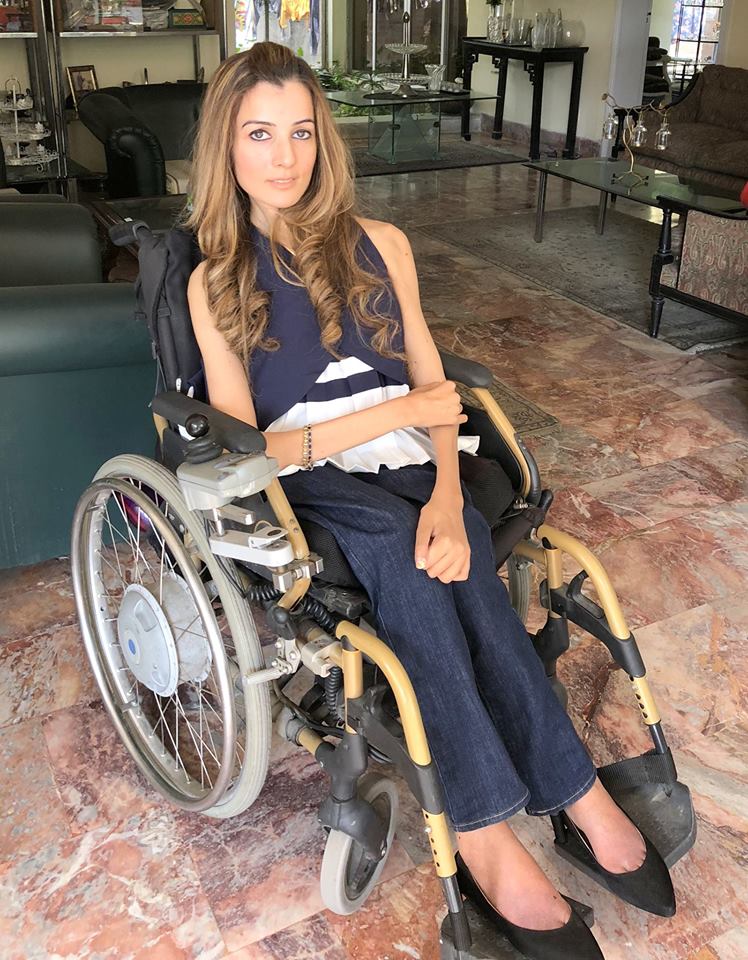 73. Gulalai Ismail: Human rights activist
Gulalai Ismail is a Pashtun human's rights activist who is the chairperson of an NGO called Aware Girls that has stated its aim is "to strengthen the leadership capacity of young women enabling them to act as agents of social change and women empowerment in their communities." Aware Girls focusses on addressing issues mainly related to violence against women and young girls, lack of educational opportunities and lack of access to sexual and reproductive health resources. Gulalai is also the recipient of the International Humanist of the Year Award from the International Humanist and Ethical Union, as well as the Foundation Chirac Peace Prize for the Prevention of Conflict. We are so proud of her for working towards promoting peace as well as empowering women in the conferences that she speaks at both locally and internationally.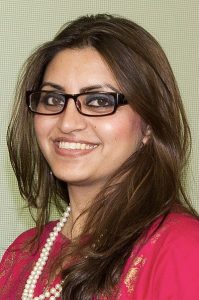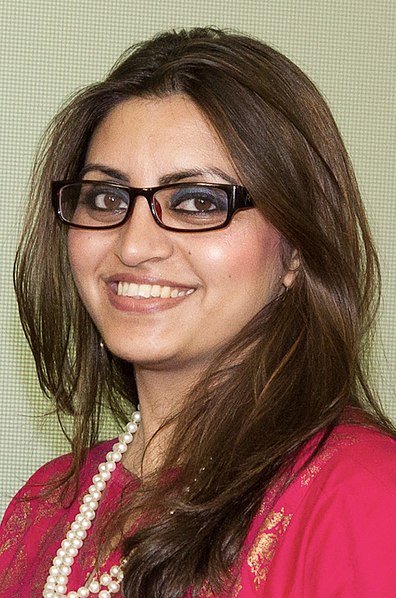 72. Maliha Abidi: Artist/ Author
Maliha Abidi is an incredible young woman working towards highlighting an important cause and putting the spotlight on those who truly deserve it. She the author and artist of Pakistan for Women, an illustrated book celebrating the contributions of over 50 women to Pakistan. The book features Malala Yousafzai, Asma Jahangir, Abida Parveen and many more. At only 23, she managed to self-publish and fund the book, while studying neuroscience at the University of Sussex. We love a woman who lifts other women and empowers them. "These women are the reason Pakistan is what is it today," she told BBC in an interview. We hope Maliha has saved herself a spot on her list of incredible Pakistani women; it's what she deserves.
https://www.instagram.com/p/Bv_9JQCgc7i/
71. Sheherzade Noor Peerzada: Social media sensation
Better known as 'Baji Bombastic', she is taking social media by storm through her hilarious videos targetting problematic opinions that Pakistani society may have about people. In an interview with Mangobaaz she claims that Baji's character is  meant to "probe the audience to rethink how they see things, to rethink how we label and categorize people around us every day". Her progressive view on accepting oneself without any altering according to society is what we need to see more of in this day and age. We love her message to all Pakistanis to stop judging, to accept your own mother tongue and be proud of yourself regardless of what language you can speak and how you can speak it!
https://www.instagram.com/p/Bx-V9qcBMXB/
70. Namira Salim: Explorer
A  Pakistani explorer who is the first Pakistani ever to have reached South Pole in 2008 and the North Pole in 2017. She is also the first Asian to skydive over Mount Everest during First Everest Skydives 2008. It doesn't stop there! She is also a founder of Founder of SpaceTrust which is a non-profit initiative that aims to promote Space as the New Frontier for Peace. Due to her adventurous and strong spirit she was also appointed by the Ministry of Tourism to serve as Honorary Ambassador of Tourism for Pakistan. Namira, the incredibly impressive woman that she is, is also the first and only Pakistani member of Sir Richard Branson's Virgin Galactic commercial space liner and proceeded to be short-listed to travel into space. The news of her being the first Pakistani to visit space became viral online last week and we couldn't be more proud of her!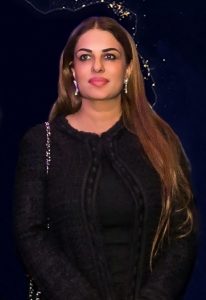 69: Biryani Brothers: Musicians
A Pakistani band comprising of the duo that is vocalist Natasha Noorani and guitarist Zahra Paracha. These women have revolutionized Pakistani music by exploring an alternative route with music. Their lyrics are relevant to the modern Pakistani woman and the harmony of their tracks mimics an 80's vibe that we love. The visuals of their music video spark nostalgia as they recreate vintage PTV programming. These women are also the founders of Lahore Music Meet (LMM) that is a festival intended to teach, discuss and practice music. They really are showing us how retro music is done in the modern Pakistani music scene and we're here for it!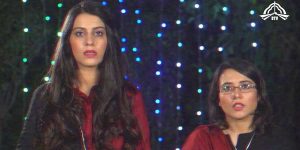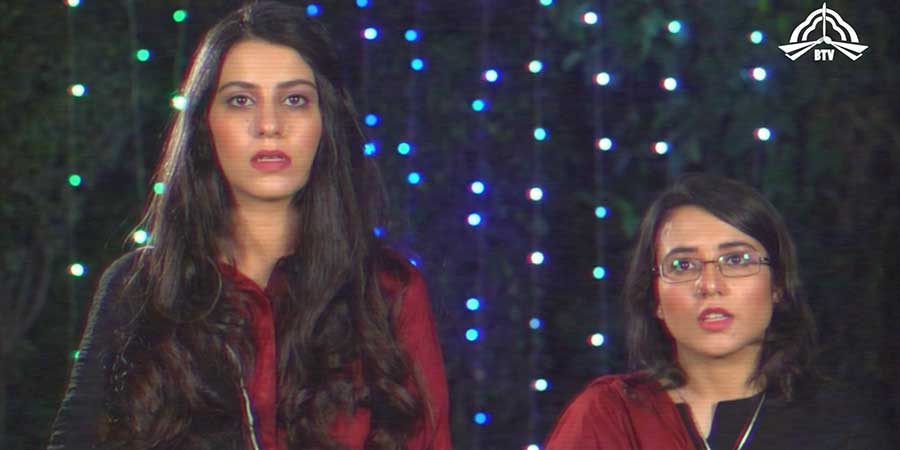 Check out their hit debut song "Ikisvi Sadi" at: https://www.youtube.com/watch?v=dC95F06jkZI
68: Khalida Brohi: Entrepreneur, activist and author 
Khalida Brohi is a force to be reckoned with. She is the founder of Sughar Foundation, a non-profit that aims to empower tribal and rural women in Pakistan by providing them with opportunities to start and sustain businesses. The powerhouse has been named among Forbes' 30 Under 30 and NewsWeek's 25 under 25 Women of Impact, as well as several other national and international awards and recognition. She has also spoken at TEDGlobal, Davos, World Affairs Council and more. As if that wasn't enough, Khalida has authored the book, 'I Should Have Honour', a memoir of her life and her journey for women's rights in Pakistan. Crush is an understatement. We are in awe of the 29-year-old. More power to you, Khalida!
https://www.instagram.com/p/By572khBcQC/
67. Dr Erum Sattar: Water and law policy expert 
Dr Erum Sattar is a Harvard Law School graduate. She is the past Editor-in-Chief of the Harvard Asia Quarterly, the journal of the Harvard Asia Center, and co-founded the Water Law Study Group at Harvard Law School. She has attended several conferences such as the recent "Code Blue Conference" in Habib University and "Pakistan's Lifeline: Management and Regulations of Indus Water" event at IBA.  She actively speaks about the Water crisis in Pakistan and highlights issues relating to water rights and the distribution of water within the country. We are so proud of her extensive research into such a significant sector of change and applaud her efforts to deliberate solutions collectively, through her impressive academic achievements and by inspiring academic youths within Pakistan to study as well as to work on this issue.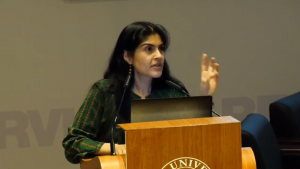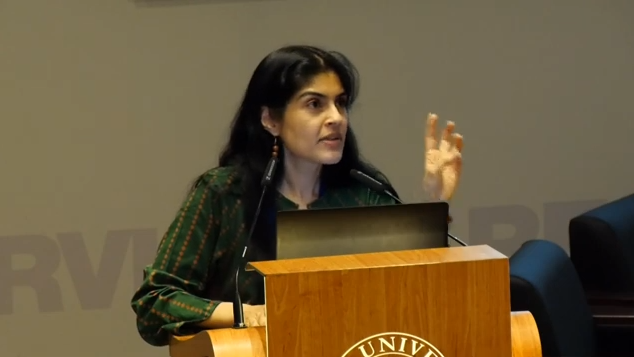 66. Sara Saeed Khurram: Doctor-preneur 
Sara Saeed Khurram is CEO and Co-founder of Sehat Kahani, a telehealth startup that is focused on connecting female doctors (who gave up their careers due to marriage or having children) back into practicing their careers from home. These home-based doctors can hold video conference calls with patients that are unable to physically meet doctors. This initiative by Sara has achieved noticeable recognition; she has won an APTECH Young Entrepreneurs award and has also been featured in a BBC documentary. She is also the first woman in Pakistan to receive a Rolex Award. We are so proud of her for reviving female doctor's careers through Sehat Kahani that also holds female empowerment training-wow!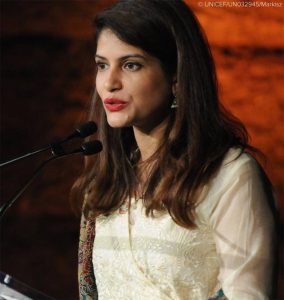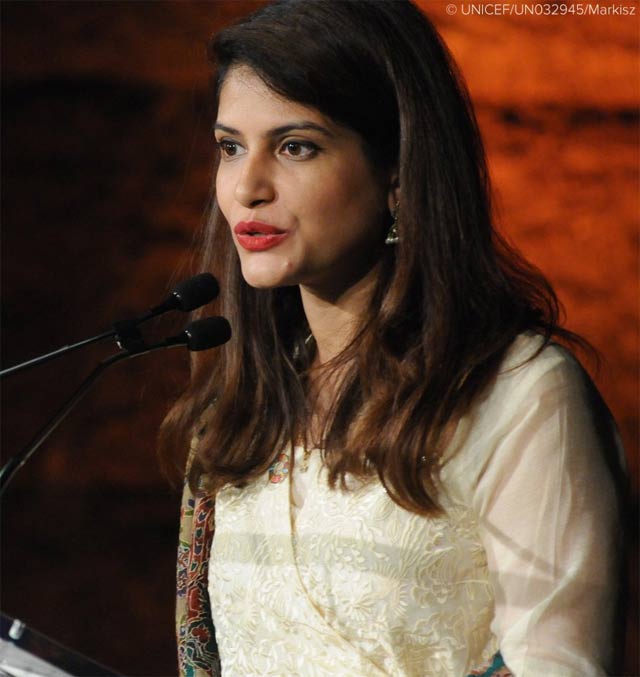 65. Ismat Raza ShahJahan: Political/social activist
Ismat Raza ShahJahan is a Deputy General Secretary of the Awami Workers Party that was founded in November 2012. Through this party she aims to provide aid to the ignored societies in Pakistan by unifying their struggles. These include the struggles of workers, peasants, students, women and ethnic religious minorities. This year she launched her own feminist-socialist magazine by the name of "Narivaad" that details the importance of looking after the rights of women. We love her initiative to help support the minorities of Pakistan!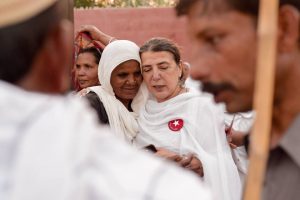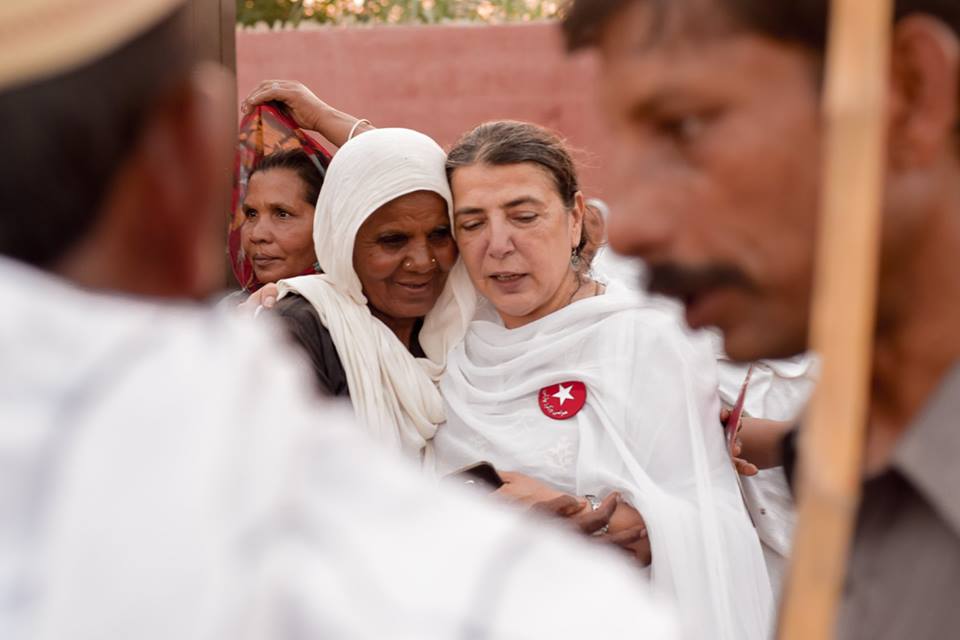 64. Azima Dhanjee: Business owner/social activist
Azima Dhanjee is bridging the communication gap for the deaf community in Pakistan. She started her own company called ConnectHear in 2017 which provides sign language interpretation services. She is one of the first members of the youth in Pakistan to take this step to connect the minority with the rest of society. Her motivation for this start-up was none other than her parents who were both deaf. She narrates her story: "Growing up, I saw my parents struggle with communicating with the outside world. I saw raw talent go unrecognized because of the barrier that is language." We are so proud of her for acting as the voice for a sector of society that goes ignored and is providing them the opportunity to express themselves and have their concerns heard in times of need. Check out their website here: http://connecthear.org/.
They also offer sign language classes. Details on their facebook page here: https://www.facebook.com/connecthearofficial/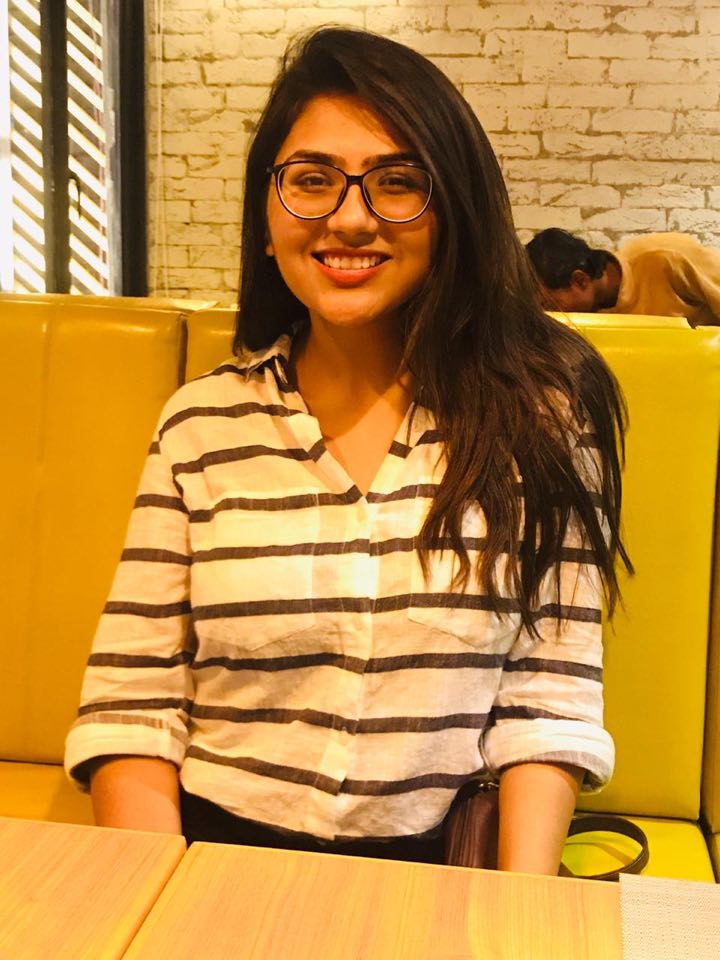 63. Iram Parveen Bilal: Filmmaker
Physics Olympian turned filmmaker Iram Parveen Bilal is first female filmmaker of Pakistan to make it to Cannes. Her film Wakhri, based on a social media star in Pakistan, was selected at the 2019 Cannes L'Atelier and was part of the 2018 Locarno's Open Doors Hub financing market. Raised in Nigeria and Pakistan, Iram has a long list of films to her name. For obvious reasons, she's our woman crush this week but mostly for paving the way for women in the film industry in Pakistan! Check out her website here: https://www.iramparveenbilal.com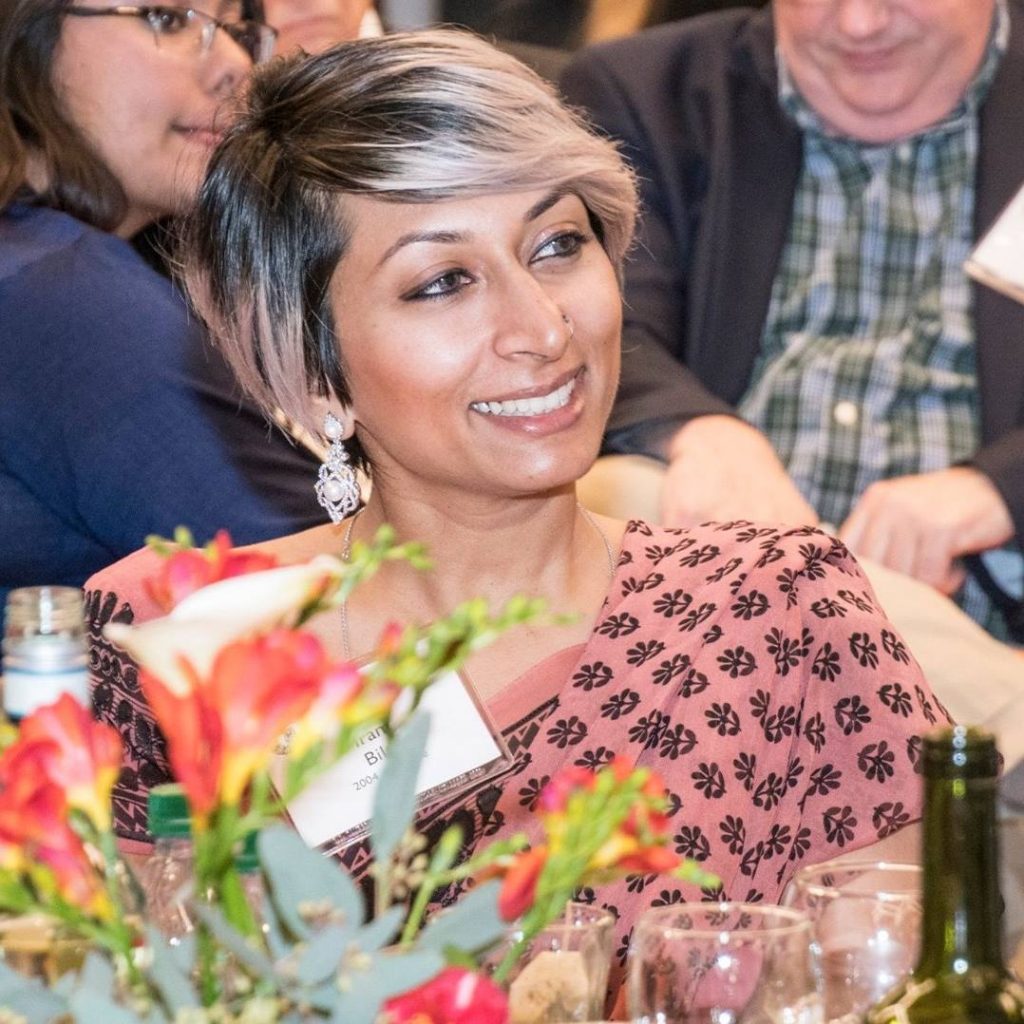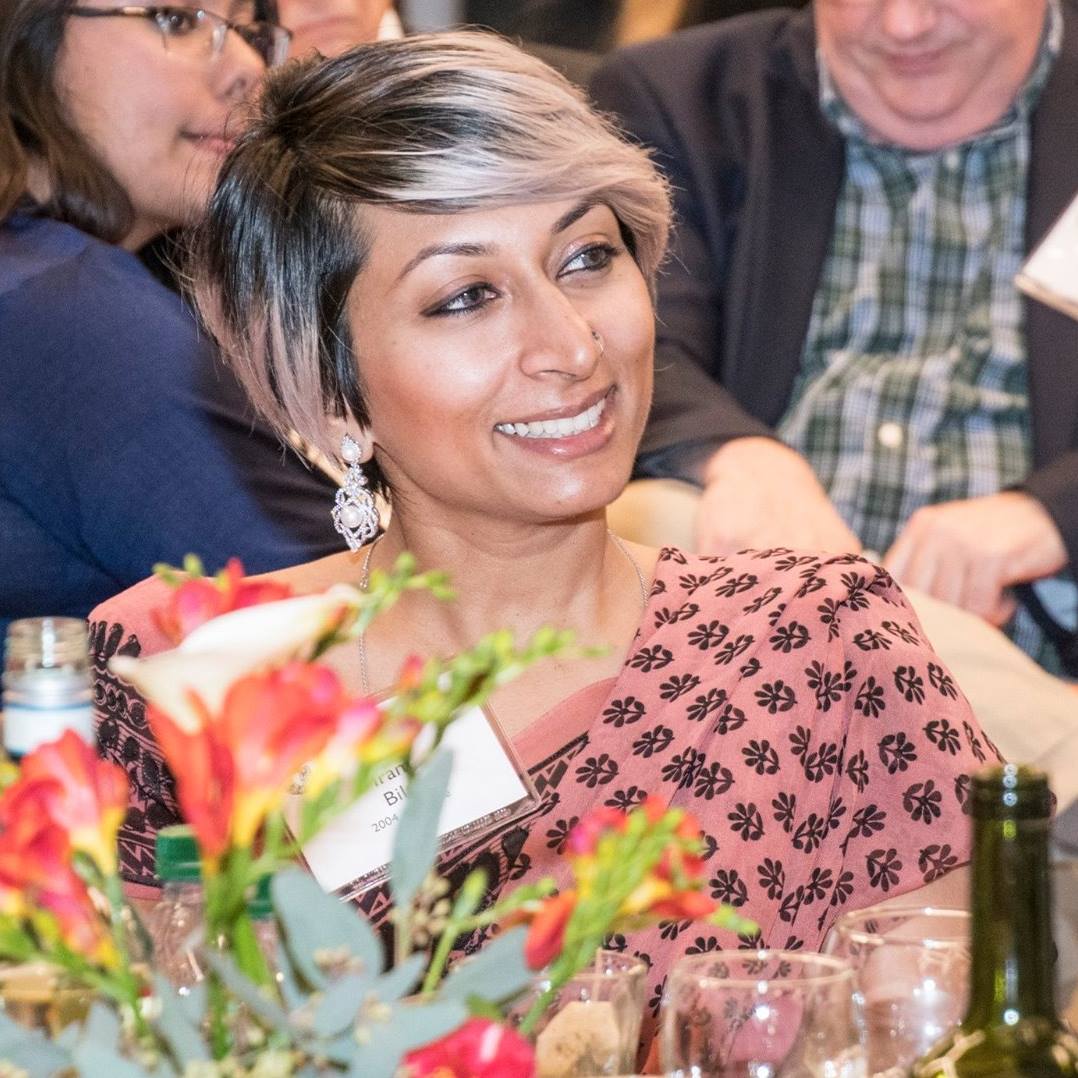 62. Naiha J. Eiman: Blogger/influencer
Naiha J. Eiman is your body-positivity, anti-shadism, brown-and-proud dream come true. She blogs on Instagram as 'Rebellious Brownie', and lives up to the name, quite honestly. She often puts up beautiful posts of her beautiful self, encouraging her followers to shun problematic beauty standards in our society such as our obsession with fair skin. She also has killer style and is always supporting other women who blog. Embrace your true selves people, because as Naiha puts it, fair isn't the only kind of lovely.
https://www.instagram.com/p/Bxc8lW5BDuI/
61. Kanwal Ahmed: Founder of Soul Sisters
In the span of a few years, Kanwal Ahmed has garnered a huge name for herself. Back in 2013, she started a Facebook group called Soul Sisters Pakistan wherein she encouraged women to share their problems as well as things that make them happy. She also offered anonymity to women who choose not to name themselves and provide them a safe space to present their concerns. Her efforts were proven fruitful when she was invited to the US by Facebook under the Facebook Community Program. They later gave her funds to initiate a program that would help her Facebook community. Kanwal then started a digital talk show called Conversations with Kanwal, highlighting the stories of some of the women from Soul Sisters Pakistan and helping those stories reach a wider audience and hopefully bring a positive change in society.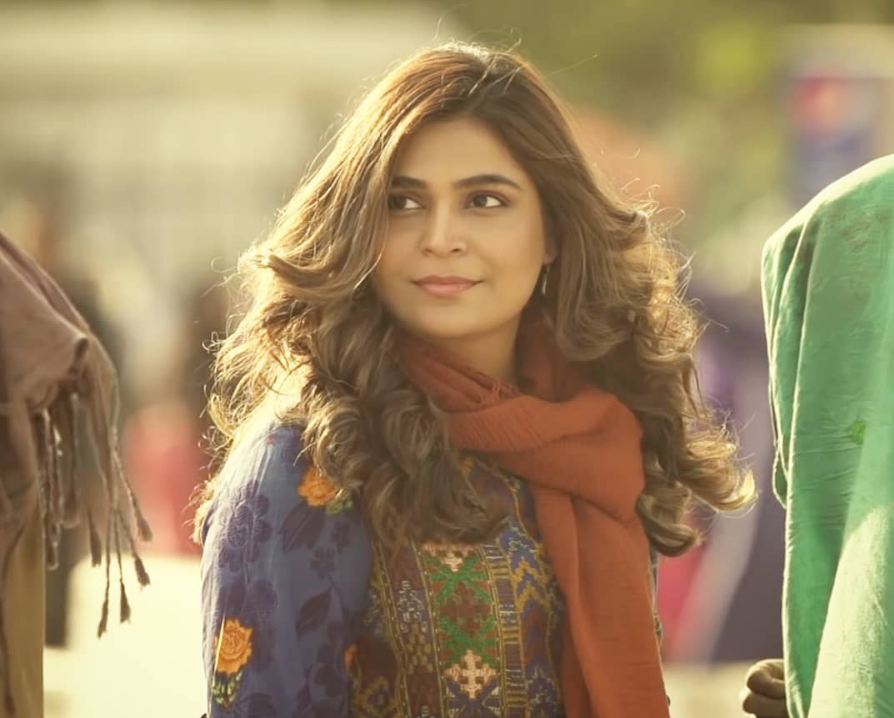 60: Shumaila Shahani: Lawyer
Here's a phenomenal and passionate woman, Shumaila Shahani, every girl should look up to! Shahani is a lawyer based in Karachi. She is a queer feminist, who has been taking on many battles to disrupt the patriarchy in the system. Be it rattling sexism in the court, or galvanizing action for feminist policies or grassroots support, Shahani is doing it all. It goes without saying that women like her are a need of the hour for the Pakistani society. We're rooting for you, Shumaila! Keep speaking and fighting the patriarchy as you are!
https://www.facebook.com/photo.php?fbid=1651981584838506&set=a.145999415436738&type=3&theater
59. Natasha Japanwala: Writer & Teacher
This week we're crushing on uber-cool and incredibly smart Karachi-based writer and teacher Natasha Japanwala. She is an Ivy League graduate and is now making an impact in the lives of children in Pakistan. Through her writing classes, she takes children and teenagers on adventures within themselves, exploring their complex emotions and thoughts. An avid book reader, Natasha encourages people to pay attention to words to build a better world. Follow her, if you want reviews of the books she's been reading. Natasha has written extensively for local and international publications and is also behind 'Wayfinding', which is an online newsletter.
https://www.instagram.com/p/BmitlQoHhLs/
58: Baemisaal: Illustrator
If your art is not political, is it even art? This illustrator and lifestyle blogger based in Lahore who goes by the name Baemisaal is busy disrupting the toxic beauty standards set for women. She runs an Instagram blog called "Baemisaal", where she describes it as the "Diary Of A Crazy Dysfunctional PlusSized Artist". She is an inspiration for every girl and every woman that struggles in her body. Her work will not only make you fall in love with her, but it will also empower you to fall in love with yourself. Three cheers for you!!!
https://www.instagram.com/p/ButF9fWBEBc/
57: Yusra Amjad: Poet/Comic
She will make you laugh and she will make you cry, all in one go. Yusra Amjad is a Lahore-based poet, writer and stand-up comedian. She organises and performs with the Auratnaak Lahore troupe — which she co-founded. Amjad's feminist comedy and poetry is edge and relatable for every desi woman out there. This mighty feminist also teaches at a girls' college in Lahore.  She is empowering Pakistan's future, and her hard work makes it look very, very bright.
https://www.instagram.com/p/BuwipxnHfaB/
56. Tooba Syed: Political Activist/Teacher
Tooba Syed is hope for this country, and hope for the left in this country. She is a member of the Women Democratic Front, and is involved in grassroots activism where she engages with people, organises and mobilises them to take action. She is also visiting faculty at Quaid-e-Azam University, Islamabad. Writing frequently and speaking up on different social issue, she is a true catalyst for change.
https://www.instagram.com/p/BlTwUvbDdiK/
55. Anita Karim: Mixed Martial Arts (MMA) Athlete
Anita Karim is Pakistan's first MMA athlete. In February 2019, she defeated her Indonesian opponent Gita Suharsono in One Warrior Series held in Singapore. Her south-paw strike against her opponent earned her a winning through a unanimous decision of three judges. Hailing from Hunza, Anita has also previously bagged two gold medals at Pakistan Grappling Challenge (PGC). Still considered a very male-dominated sport, Anita is setting new precedents in martial arts and making Pakistan proud. Go break them, Anita!
https://www.instagram.com/p/BiXDH8tFl5U/
54. Aradhiya Khan: Trans Activist

This week we're rooting for Aradhiya Khan for her relentless struggle for transgender persons' rights in Pakistan. At the age of 20, she is among the youngest human right activist in Pakistan. At a time when inclusion of trans people in mainstream workforce is still hard to find, she is working as an assistant coordinator at Akhuwat, a non-profit that works to empower economically marginalised families. Aradhiya frequently visits schools and universities and introduces gender-based conversations. She's breaking many stereotypes for trans people. More power to her!
https://www.instagram.com/p/BtIURJJgr9K/
53. Shahana Khan Khalil: Actor

Artist Shahana Khan Khalil has a theatre and production background. Khalil launched her acting career by debuting in the internationally acclaimed 'Slackistan'. Staying true to her passion, she co-founded "Kuch Khaas – Centre for Arts, Culture & Dialogue" in her hometown Islamabad, which is a popular go-to spot for expression and art in the capital. Khalil has also worked as the International Production Manager for Pakistan's biggest television production – Coke Studio in its sixth season with the production running in seven countries. This artist is a powerhouse!
https://www.instagram.com/p/Br9oLEvHJdV/
52: Amna Abbas: Artist/ Illustrator
We're in awe of Amna Abbas's animations and illustrations on her Instagram account. He illustrations are clever, quirky and carry a strong message. Abbas' art is a combination of design, skill and observation and she really hits the nail in the coffin by speaking for digital audiences. May your art take you to newer heights, Amna! Keep inspiring us!
https://www.instagram.com/p/BOfSxW2hHMg/
51: Samina Baig: Mountaineer, UNDP Goodwill Ambassador
This week, we're looking up (quite literally) to Samina Baig, who became the first Pakistani woman to climb Mount Everest in July 2013. She is also the first Pakistani woman to have scaled all seven highest peak in the seven continents! Meanwhile, we can barely make it out of our house. Baig was appointed as the national goodwill ambassador by United Nations Development Programme a year ago. She will soon be leading the first ever Pakistani women's expedition team to scale Mount Everest. May you keep reaching higher and higher grounds, Samina! We'll be cheering on the whole way.
https://www.instagram.com/p/BtvtBTcna3L/
50.  Laaleen Sukhera: Writer, Consultant, Media Professional
This week we are looking up to Laaleen Sukhera for her relentless struggle for herself and her kids. Sukhera has been fighting for her right to divorce for months and we can't help but be in awe of her struggle to get justice.  Laaleen is also editor of Austenistan, a collection of seven short, witty and inspiring stories on contemporary Pakistan set against the backdrop of Jane Austen novels. A truly creative take on Pakistani society, the book is an amazing read. Here's to Laaleen's resilience, talents and her amazing energy. You go get them, girl!
https://www.instagram.com/p/Bs5ye5znJQS/
49. Imaan Sheikh: Writer

Fierce, unapologetic and rib-ticklingly funny, Imaan has struck a chord with many young desis with her relateable stories and viral memes. She started her career in Pakistan and moved on to BuzzfeedIndia, reaching a global audience, all in a short span of time. Courtesy: her hard work and sharp wit. She'll praise you when you deserve it but shut you up if you are a complete moron. If you want a real review of the latest Bollywood flick or to know how complicated brown families are, Imaan is your go-to person. Heck she'll even decode all the 90s movies for you and prove how problematic some of they are in this day and age. Plus point: She's a feminist. We've been crushing for a long time and won't stop any time soon.
https://www.instagram.com/p/BpukILCnkab/
48. Amna Raheel: Motivational speaker
This young achiever knows no bounds. Amna Raheel was diagnosed with muscular dystrophy when she was two years old. But with the support of her family and her own resilience, she is now a gold medalist from IoBM and is pursuing an MBA from the same university. Raheel lives her life to the fullest. She has swum with dolphins, ridden an elephant in Thailand and bicycled on the roads. There's no stopping her!
https://www.instagram.com/p/BqFQ8sZHnfC/
47. Hajra Khan: Football player
Captain of Pakistan's women's football team Hajra Khan is the first football player from the country to have been signed by an international football club. She has also been named in Forbes list of Women in Sport to Watch 2019. The star footballer recently garnered attention when she courageously spoke about her struggle with depression. We want to be her! #Goals
https://www.facebook.com/photo.php?fbid=1294831747251335&set=ecnf.100001735657580&type=3&theater
46. Fareshteh Aslam: CEO
Journalist-turned-PR guru Fareshteh Aslam is a powerhouse in herself and a force to reckoned with. She is currently leading Talking Point, a PR and Communications company, as the CEO. She has also been working as an award manager for Lux Style Awards. In short: she keeps numerous feathers in her cap. We couldn't be more in awe of her! Follow her on Instagram here:
https://www.instagram.com/p/Bo6pUg4F2QY/
45. Shireen Zafar: Teacher
This week we are rooting for Shireen Zafar, co-founder Hasan Shireen Foundation. Fifteen-year-old Shireen together with her brother Hasan, started teaching kids outside Cafe Clifton two years ago. They then expanded to Qayyumabad and Zamzama and were joined by two more teachers. Students themselves, the duo offer Rs.50, biscuits and juices to every kid who comes to them to study. We couldn't be more proud of her!
https://www.instagram.com/p/BpKGJtrlZe2/
44. Wasma Imran: Founder

Wasma Imran, co-founder of Recircle Cup, is a trailblazer, pioneering Pakistan's first menstrual cup company. Wasma, with her partner Mahin Khan, is breaking barriers and normalising conversations around menstruation. The duo is doing so by reducing waste and improving menstrual hygiene via the menstrual cup, a healthy, pocket-friendly and eco-friendly alternative to pads, tampons and cloth etc. Now, who doesn't love an eco-friendly, millennial, feminist, woman entrepreneur? Get it, girl!
https://www.instagram.com/p/BkFNkusloW_/
43. Saba Khalid: Founder/writer
This week, our #WomanCrush is Saba Khalid, a journalist, blogger and founder of Aurat Raaj, which is a digital content platform for Pakistani women. Khalid has initiated a campaign called #RAAJIBAAJI, where an AI-infused bot will be addressing myths, confusion and questions on women reproductive health and hygiene in developing countries. We're blown away by her social innovation! More power to you, Saba. Make us proud!
42. Dr Alina Nasir: Dentist
Cosmetic and Restorative Dentist Dr Alina Nasir. We love a woman who's incredibly passionate about what they do and given her presence on social media as a #dentfluencer, you can tell dentistry isn't just a job for Dr Alina! She's made it her life's mission to make everyone smile (literally) and we can't help doing so ourselves!
https://www.instagram.com/p/BnI5gBDj2_b/
41. Sana Mir: Cricketer
The world is finally catching up! Our favourite cricketer and the former captain of Pakistan women's cricket team just became the top-ranked ODI bowler. Mir serves as inspiration for women and girls all over the country not just on the field but off it as well. She often speaks about gender disparity and double standards, and we are here for it! Lead the way, cap.
https://www.facebook.com/photo.php?fbid=340313566171935&set=ecnf.100005798825632&type=3&theater
40. Nida Kirmani: Professor/Sociologist
A feminist sociologist, Nida Kirmani teaches sociology at Lahore University of Management Sciences (LUMS) and is a badass political analyst on social media. Kirmani has also authored a number of books on gender and other subjects.
https://www.facebook.com/photo.php?fbid=10153465391425870&set=picfp.614825869&type=3&theater
39. Alizeh Valjee
We can't even begin to list down everything Alizeh Valjee manages to do in a week. She is the co-founder of Care For Health and Taskeen, two organizations working on creating a dialogue around the importance of mental health in Pakistan, runs her private practice as a therapist, teaches yoga and offers dance mandala workshops regularly!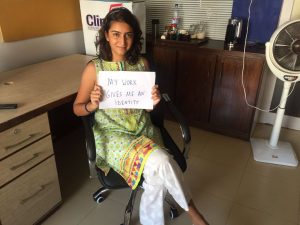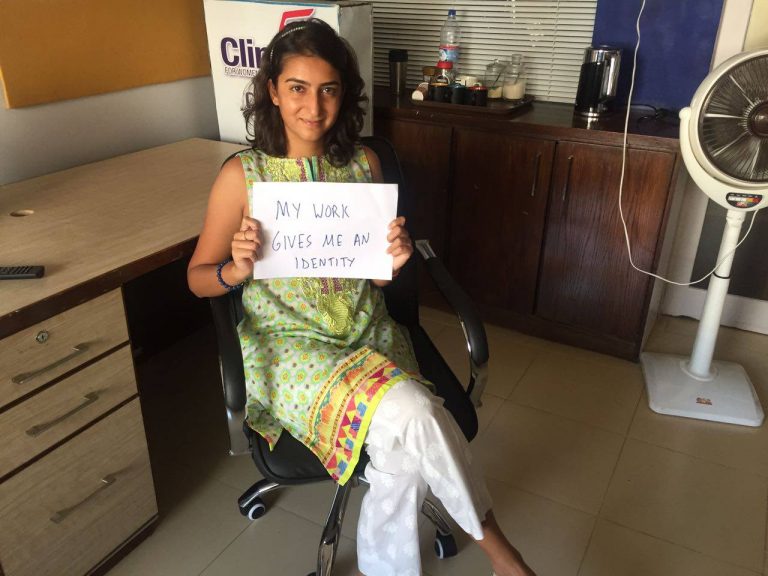 38. Hiba Thobani: Lawyer 
A lawyer by profession, Thobani is co-founder of Qaaf Se Qanoon, a not for profit legal aid initiative by lawyers and law students of Shaheed Zulfiqar Ali Bhutto Institute of Science and Technology, and provides pro bono legal assistance to victims of sexual harassment. Way to go!
https://www.facebook.com/photo.php?fbid=1958760624141334&set=ecnf.100000222462950&type=3&theater
37. Sara Malkani: Lawyer
Sara Malkani is a Sindh High Court advocate, the advocacy advisor for Center for Reproductive Rights in New York and a writer. She has written on topics such as child marriages, honour killings as well as the Meesha Shafi-Ali Zafar sexual harassment case. She's fighting the good fight on behalf of all women and we salute her for it.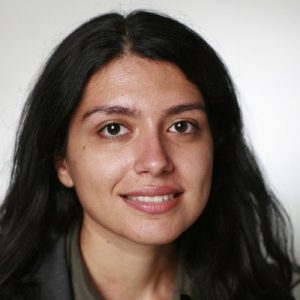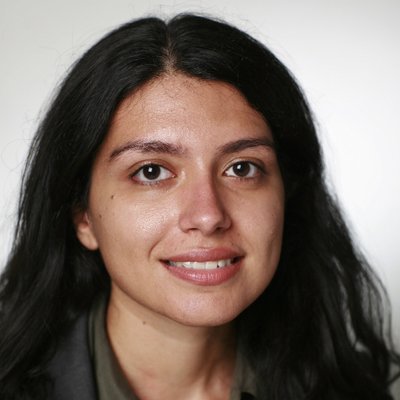 36. Aneela Darbar: Neurosurgeon
She is Pakistan's first US-trained female neurosurgeon who currently works as an assistant professor of neurosurgery at Agha Khan University. She specialises in minimally invasive endoscopic surgery, and what can we say? She's totally taken over our hearts and minds (read:brains)!
https://www.facebook.com/photo.php?fbid=10211704856035127&set=a.4851577845528&type=3&theater
35. Naween Mangi: Journalist
Naween Mangi is a journalism guru in Pakistan. She has served as Pakistan bureau chief of Bloomberg News and spent a decade covering companies, markets and the economy; reporting on issues, conducting interviews with top officials and writing profiles and features.
Naween also founded Ali Hasan Mangi Memorial Trust to provide deserving families with health, education and basic necessities in Sindh. More power to you, Naween!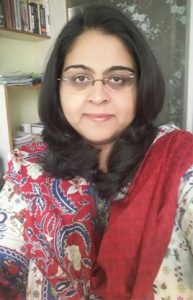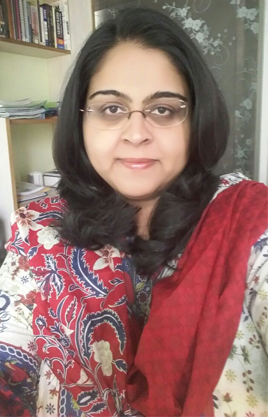 34. Syeda Anfas Ali Shah: Activist
Syeda Anfas Ali Shah is a social activist who runs the Ocean Welfare Organization that aims to provide free of cost education to underprivileged children. She's responsible for the famous Footpath School that has so far taught hundreds of street children.
https://www.facebook.com/OceanWelfareOrganisation/photos/a.932047420198492/1392502777486285/?type=3&theater
33. Aisha Gazdar: Filmmaker
Aisha Gazdar is an award-winning filmmaker who has produced documentaries on women and gender in Pakistan. She is a researcher and a journalist whose work revolves around women development. She is currently associated with the Films d'Art production house. Her documentary on 'honour killings' titled The Honour Deception has received international recognition. She is our latest crush for obvious reasons. Here's to women who empower other women.
https://www.facebook.com/photo.php?fbid=10154537417935544&set=a.427526960543&type=3&theater
32. Mahwash Ajaz: Writer
She's one of the most badass writers of our time. She describes herself on Twitter as "Purani Pakistani. Feminist liberal fascist writer, YouTuber, Supermom & biryani connoisseur." Her political commentary is so apt it puts all else to shame. The truth is she's crushing it in real life and we're crushing on her.
https://www.instagram.com/p/BmisG53lNm1/?hl=en&taken-by=mahwash.ajaz
31. Zehra Khan
Well for starters, she leads the Home-Based Women Workers Federation (HBWWF) that makes thousands of women in Sindh aware of their due rights. Moreover, Zehra is said to have engaged a number working class women who passionately participated in a massive Aurat March rally held in Karachi this year. Her work also led the Sindh government to pass the Sindh Home Based Workers Bill (2018) in May. The bill not only protects female workers and their rights but also extends to home-based workers, ensuring they are considered equal employees with all rights, maternity leaves and other basic facilities. Kudos to Zehra and her organisation. Seriously, what's not to crush over?
https://www.facebook.com/photo.php?fbid=2271704749526364&set=ecnf.1261132405&type=3&theater
30. Mandana Noor: Director/Designer/Actor
She's a director, photographer, graphic designer and actor. Although Ali Noor is the one who steals the limelight most of the time, we can't help but crush over his better half.
https://www.instagram.com/p/Bk8F6Wwl6Fp/?taken-by=mandananoor
29. Amna Mawaz Khan: Dancer
She is a classical dancer who specialises in Bharatanatyam and a really good one. Did you know that Khan began training at the age of 11? Yep, that's right. That's some dedication. She now performs and teaches dance and is also a left-wing political worker and activist. What's not to crush over?
https://www.instagram.com/p/BPZN4aOjRvc/?hl=en&taken-by=amnadabbadoo
28. Amtul Baweja: Comedian/Blogger
She's a theater artist, social activist, comedian but mostly importantly a terrific travel blogger. She and her better half run a blog called 'Patangeer' and call themselves the travel couple. And we can't stop staring at her breathtaking photos.
https://www.instagram.com/p/BhgAI2xju8d/?hl=en&taken-by=amtulbaweja
27. Fauzia Zafar: Blogger
A blogger by profession, Fauzia Zafar has taken over Instagram with her very relatable blog, called Rants of a Desi Bride. It started in 2016, when she was about to get married and her followers now read about her very relatable posts that shed light on what married life is all about. Through her Insta account, she documents her travels, gives advice to her followers and shares snippets of her adorable relationship with her husband.
https://www.instagram.com/p/Bat2PRmlQXU/?taken-by=rantsofadesibride
26. Mehreen Jabbar: Filmmaker
She's one of the most successful filmmakers in the country, known best for her 2008 film Ramchand Pakistani. Among her other award-winning short films and TV dramas are Daughters of the Late Colonel, Beauty Parlor, Laal Baig (Cockroach), Harjai (Betrayal) and 'Doraha' (Crossroads). She is also part of the advisory board of The South Asian Academy of Motion Picture Arts and Television. We are in awe and couldn't be more proud!
https://www.instagram.com/p/BiXbPO-n7rQ/?hl=en&taken-by=mehreenjabbarofficial
25. Anam Abbas: Filmmaker
She's an independent filmmaker, best known for a Pakistani webseries Ladies Only, which she directs and produces. Not only that, she's also founding member of Documentary Association of Pakistan (DAP). And in the midst of it all, she finds the time to maintain a very hip Instagram presence. We're loving her feed, what about you?
https://www.instagram.com/p/BVEmLv7lJOz/?hl=en&taken-by=hermajestysuranus
24. Natalia Gul Jilani Baghdadi: Dentist/Actor
She's a dentist and a theatre actor. Wow, talk about diversity. She's fabulous at stand up comedy and performs with the popular Khawatoons. Her Instagram bio also tells us that she's a writer, voice over artist and a rotarian. Is there anything she can't do?
https://www.instagram.com/p/BjXqUW0n2yc/?taken-by=nataliagul
23. Ayesha Tariq: Comedian/Author/Illustrator
She's a comedian, an illustrator and the author of Sarah: The Suppressed Anger of the Obedient Pakistani Daughter. We've seen her perform with the Khawatoons and we've seen her artwork as well. She's brilliant!
https://www.instagram.com/p/6aoiw0tT0K/?taken-by=jazbaatiaurat
22. Quratulain Binte Khalid: Photographer
Reason: She's a commercial and lifestyle photographer. Also, a lover of books, dogs, food and all things amazing. We love how she does portraits and self-portraits. Recently, the travel bug in her took her to Baku and we were wowed.
https://www.instagram.com/p/BgoAVAZlxxz/?taken-by=quratulainbintekhalid
21. Rehmat Ajmal: Model/designer
She's a textile designer, model and theatre performer who has studied from the National College of Arts. Also, her Instagram bio says she's a 'smasher of patriarchy'. So basically everything about her is making us go like: "Preach sista!"
https://www.instagram.com/p/Bi71qz4F-zu/?hl=en&taken-by=rehmatajmal
20. Amafah Mubashir: Yogi
Reason: It would be an understatement to say that her Instagram is breathtaking. Need any guidelines on yoga? Mubashir should be your go-to person. She's just so good at what she does. Seriously, it makes us want to enroll in her yoga classes.
https://www.instagram.com/p/Bc4IqtmgokR/?taken-by=amafahs_asanas
19. Mariam Saleem Khan: Actor
She's an actor and writer, which is a terrific combination. Also, if you haven't had a chance to scroll through her Instagram, just do it now. Her videos are hilarious.
https://www.instagram.com/p/BiMRUQ9FRH2/?taken-by=mariamsn
18. Madeeha Syed: Journalist
Reason: She's not only a journalist and an award-winning documentary filmmaker but possesses many other talents as well and her Instagram account proves it. Don't believe us? Go check out for yourselves. You'll be in awe.
https://www.instagram.com/p/BiBvdb1j9sq/?taken-by=madeeha.syed
17. Natasha Zubair: Photographer
Reason: Her Instagram bio states that she's a lover of 35mm film, and tbh we are lovers of her photos. Zubair is a photographer and entrepreneur who also makes the coolest stationary with recycled paper. What's not to love about her?
https://www.instagram.com/p/Bect8YDnIAs/?hl=en&taken-by=natashazubair
16. Alycia Dias: Singer
She's the girl with the golden voice. Remember the official soundtrack (OST) from the Sanam Jung and Sarwat Gilani starrer drama Dil-e-Muztar? Yup, Dias sang that and a bunch of other melodious OSTs for various Pakistani television dramas. At the age of 17, she participated in a local reality show and became a semi-finalist. Pretty cool, isn't she?
https://www.instagram.com/p/Bgx3ZlonTPv/?hl=en&taken-by=alyciadias
15. Nausheen Dadabhoy: Cinamatographer
How many cinematographers in Pakistan are women? Nausheen is one of a kind. We've all seen her work in Mehreen Jabbar's Jackson Heights, Iram Bilal Perveen's Josh and Oscar-nominated short film La Femme et le TGV [Railroad Lady]. More power to you, Nausheen.
https://www.instagram.com/p/BYgbKmLAImt/?hl=en&taken-by=naushero
14. Huma Mobin
Remember the real life 'Queen,' whose solo honeymoon took the internet by storm? Not only that, she also modeled for a local clothing brand while she was pregnant. You go girl!
https://www.instagram.com/p/BgYmh69nAxW/?taken-by=humamobin
13. Eman Suleman: Model
Reason: The model is part of Auratnaak troupe and was involved in the bloodied pads project in BNU Lahore to raise a discussion on periods. Brains, beauty and a sense of humour, what's not to like?
https://www.instagram.com/p/BYoNaZmAUXM/?hl=en&taken-by=eman_suleman
12. Natasha Baig: Singer
Reason: Natasha's strong voice sets her apart from all the new and upcoming singers in our industry. Plus, she sang for the #MeinBhi campaign which makes her pretty damn awesome.
https://www.instagram.com/p/BeWO5kAhVhE/?hl=en&taken-by=natashabaigofficial
11. Faiza Saleem: Comedian /Actor
Reason: Faiza is Pakistan's first social media entertainer. We love how much she stresses on the fact that she was her own inspiration and how essential it is to be original. Also, she makes us laugh till it hurts.
https://www.instagram.com/p/Bf9A798gXFz/?hl=en&taken-by=faizasaleem90
10. Zenith Irfan: Traveler
Reason: Well, because she's a total badass. Who else aspires to travel the world on a bike? We have trouble aspiring to get out of bed the next day, tbh.
https://www.instagram.com/p/Be8b9HElbxB/?taken-by=zenithirfan
9. Sanam Maher: Journalist
Reason: Because she's hilarious and smart. She's a journalist and a soon to be published author. Sanam is currently working on a book on the late Qandeel Baloch and we can't wait to get our hands on it.
https://www.instagram.com/p/3RBQ_VLQNN/?taken-by=topbastard
8. Ayesha Chundrigarh: Founder, ACF
Reason: Ayesha is a champion of animal rights in Pakistan – a job not many would be willing to take up. She is successfully running the most well-known animal shelter in Karachi. Follow them here: @acfanimalrescueofficial
https://www.instagram.com/p/BUCoXWQltmp/?tagged=ayeshachundrigarfoundation
7. Sadia Khatri: Activist
Reason: Part of Girls at Dhabas, Sadia is partly responsible for the recently revived movement of reclaiming public spaces for women, and continues to be a strong and loud voice in the movement for gender equality; a force to be reckoned with.
https://www.instagram.com/p/BYBVoEzhN6W/?taken-by=girlsatdhabas
6. Saheefa Jabbar: Model
Reason: Model of the moment, Saheefa has a girl-next-door look but she's not your conventional "Pakistani model". She is confident, edgy and effortlessly pulls off a haircut not many would dare to get.
https://www.instagram.com/p/Bdo9oRLFvPH/?hl=en&taken-by=saheefajabbarkhattak
5. Noorulain Ali: Photographer
Reason: Hands-down one of the coolest wedding photographer in Pakistan. Would get married just to have her take photos. Just kidding, don't have the budget. Follow her @noorulainali and prepare to be wowed.
https://www.instagram.com/p/BZbUPyeAo1n/?taken-by=noorulainali
4. Shehzil Malik: Illustrator/Designer
Reason: Just check out her Instagram to see what we're talking about. *Drooling while browsing*
https://www.instagram.com/p/Ban1RB-gMR5/?taken-by=shehzilm
3. Samya Arif: Illustrator/Designer
Reason: Even Coldplay, yes as in Yellow, as in Chris Martin, is a fan. Samya has swiftly risen as one of the country's best graphic designers. Follow her now.
https://www.instagram.com/p/BX2hq-Xg2lg/?taken-by=samyaarif
2. Haya Fatima Iqbal: Documentary film-maker
Reason: Haya has worked as a producer of Sharmeen Obaid-Chinoy's Oscar and emmy winning documentaries and has quickly become a role model for aspiring film-makers. We couldn't be more proud.
https://www.instagram.com/p/BVSu79RlkdM/?taken-by=highyafatimaiqbal
1. Zainab Abbas: Sports journalist
Reason: Definitely the most popular sports journalists these days, Zainab's performance never disappoints. She makes us interested in matches we weren't even planning on watching.
https://www.instagram.com/p/Bfrcu4slZYK/?taken-by=zabbasofficial