KARACHI: They say he who has a why to live for can bear almost any how. Abdul Aziz's life was beset with tragedy as one terrorist attack after another targeted his community in Quetta. He saw only one way out: by sea.
The problem was, he was just 15 years old and still in school. Even if he cleared his exams, he would have taken another step forward towards uncertainty. "For intermediate, I had to take risk of getting enrollment in Musa College which was located in a no-go area for us – Hazaras," says Abdul.
In the last five years, around 509 members of the Shia Hazara community have been killed and 627 have been injured, according to a report by the National Commission for Human Rights (NCHR). However, community leaders have told the Senate that more than 3,000 Hazaras have been killed since 2011.
Now 20, Abdul lost his elder brother in the Alamdar Road blast which took place in February of 2013. "After that, I said to myself I had had enough. I couldn't take it anymore."
With his parents' permission, Abdul began preparing for a 40-day journey from Quetta to Switzerland in August 2015.
"I faced treacherous water currents, days and nights without food, humiliation in refugee camps in Europe; yet all of it seemed insignificant to me when I thought of the situation in Quetta for Hazaras," he says.
Abdul went to Iran, his first stop out of Pakistan and onto a journey for a better tomorrow. "I was stranded in Iran for two weeks before my agent could make me cross the Turkish border because there had been cross-border firing. I remember walking by foot for 11 hours after a bus took us near the border and we had to cross it surreptitiously," he says.
He arrived at Greece from Turkey via sea. He was piled into a barely functioning boat along with many other families also seeking refuge. "We were around 50 people on board with women and children when in the middle of the sea, the boat's machine stopped working," he recalls. Fortunately, another boat came to their rescue and guided them to shore.
For months, Abdul went from one police station to other, from one camp to another for registration. "Sometimes we were awakened during the night after a tiring day and dispatched to another camp because we were running out of our stay time. Long story short, I ended up at Switzerland after more than 40 days and was confined in a camp."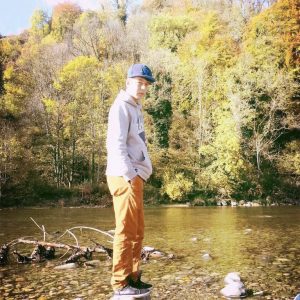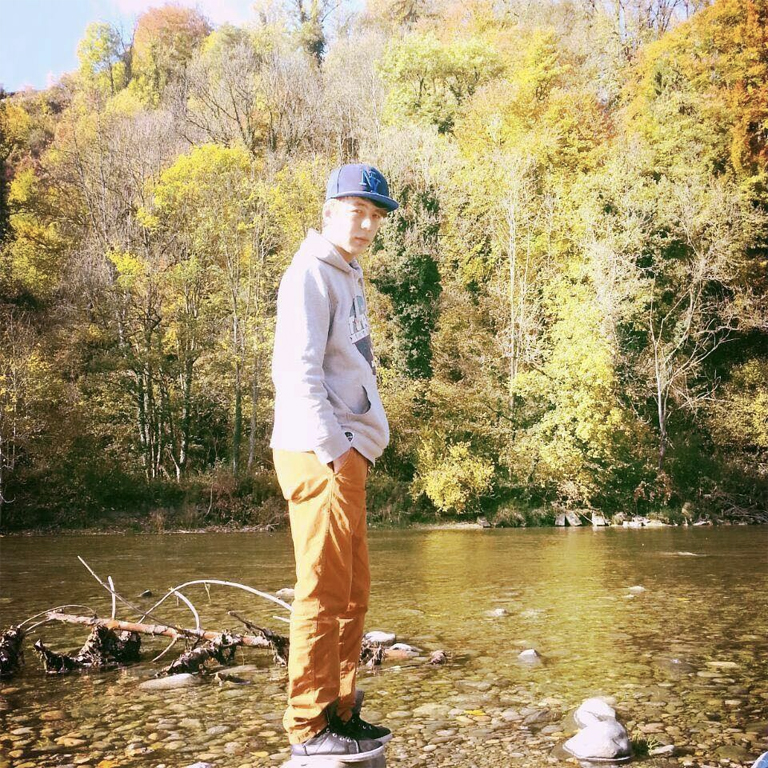 Away from his family, Abdul recalls how he saw a familiar face from Quetta inside the camp in Switzerland. "I couldn't believe my eyes and thought I was dreaming but there were my people from my area. We sat together that day and shared our painful experiences as tears rolled down our eyes."
Abdul was sent to a foster family since he was under 18. "I could stay with a Swiss family until I reached 18 years of age and after that if I was lucky enough, I could live there as long as I found work and paid my taxes to the government for a year."
He also started receiving social fund and now works hard to make ends meet in his new homeland.
"There is no substitute for love, family and childhood memories of the place you are born and bred. But at times, you'll find yourself helpless and without any other choice," he says about his experience of leaving Quetta and settling in Switzerland.
"Life here is very tough and came at an exorbitant price of Rs1.2million but at least I am far away from the horrors I grew up seeing," he says.
A trans man in Pakistan
"I am glad you're listening to me because people don't get to hear our side of story and assume we fled the country for better opportunities," says Sumair Ali Khan, 26, a trans man who has sought asylum in Sweden after facing threats to his life in Pakistan.
Sumair was born a girl but at the age of eight, he figured out he was not 'girly' enough. When he hit puberty, his mother had had enough and told him to act like a girl.
"I was into sports and would play with boys in the streets. But when I turned 13, my family forbade me from going out and I would be confined to my home," Sumair recalls.
Depressed and alone in his struggle, Sumair asked his maulvi sahab about gender and sex-change operations. "He told my parents right away and I was brutally beaten up by my father," says Sumair.
Things weren't any better outside his home. In school, Sumair was looked down upon and bullied for being too manly. "No one would like to sit with me and I had no friends. Even teachers would ridicule me."
At 18, he attempted to suicide but fortunately survived. This was a turning point in his life. His parents gave him space and he began considering transitioning. But in Pakistan, he says, being a trans man is dangerous.
"I consulted a psychiatrist because I was diagnosed with severe depression. The therapist I went to said he would apply electric shock therapy for me to make me feel better. I decided that day, it's not going to work out here."
He came out to his mother at the age of 22 and told her his wish of transitioning into a man. "My father would try to get my brothers to talk me out of it. He was really unwell by that time, but despite that, he told me that if he had strength, he would kill me right away," Sumair says.
Last year, three men on a motorbike stopped him in the Karachi's Gulshan area and pulled out a gun. "Today, we're just showing this to you. Next time, we'll use it on you if don't mend your un-Islamic ways," Sumair quoted them as saying. Consequently, he had to take shelter at one of his friend's place and kept a low profile.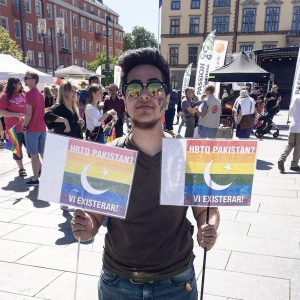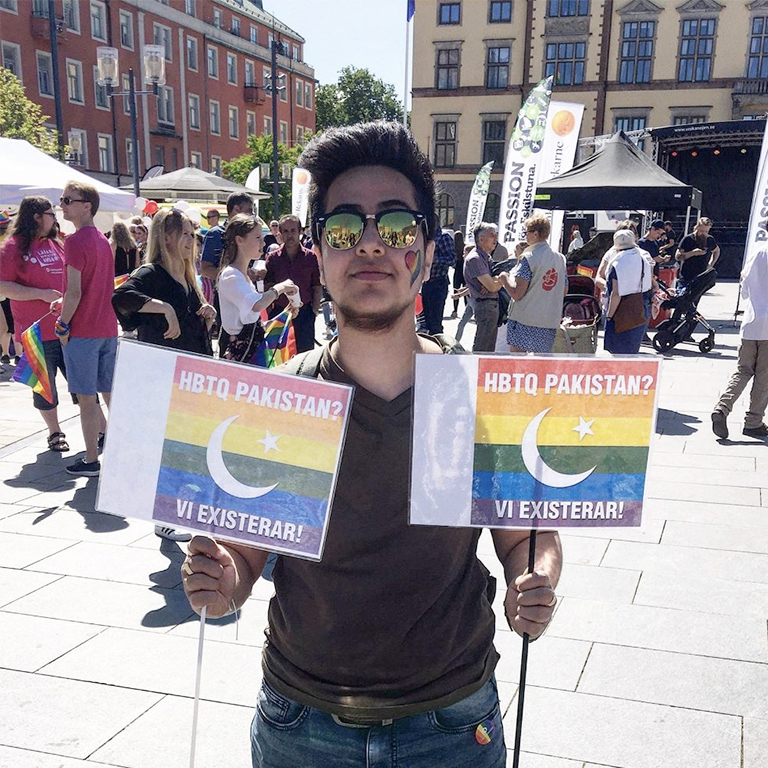 "I was identified because of my activism on social media and on ground too. I kept getting calls and religious organisations were stalking me wherever I went," he says.
When he approached the police for help, they in turn laughed at his face since he was still a woman, according to his NIC. "They said I was inviting the goons to kill me because of my appearance."
Sumair then applied for a training event in Sweden that was held for activists in South Asia. He got selected and once there, engaged with people from Sweden's trans community to help him file for asylum. He had saved up enough from his job in Pakistan as a graphic designer.
"No one would like to leave 25 years of memories behind and seek asylum. I had to run for my life," Sumair says.
Currently, he is residing at a safe house in Sweden which exclusively for the LGBTQ community who seek refuge there.
"There are problems here too but I believe we can resolve those issues with the help of social democracy. I am free to express myself here. I am free to be real and that's the biggest victory for me, whereas in Pakistan, a person like me cannot even breathe freely," he says.
Being Ahmadi
A bright student from Rabwah, Kashif Chaudhry was excited to begin his dream of being a doctor. He was in his first year at King Edward Medical University when the 9/11 attacks took place. "A classmate come to my room and told me: 'Next time it will be your people'."
Pakistani law prohibits Ahmadis from calling themselves Muslims, and they are classified as a minority. "The situation would have been a bit different if it was only society  that discriminated against us. But, sadly, the state is also involved in this apartheid against us," he says.
Kashif had hoped that despite this, he would be able to stay in Pakistan but after many incidents against his community, his dreams of serving his countrymen began to fade. "When I was in my third year at the medical college, two high-profile Ahmadi doctors were killed.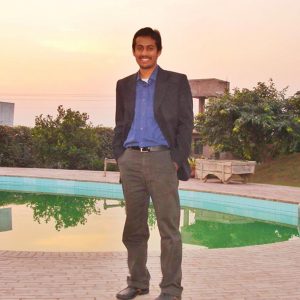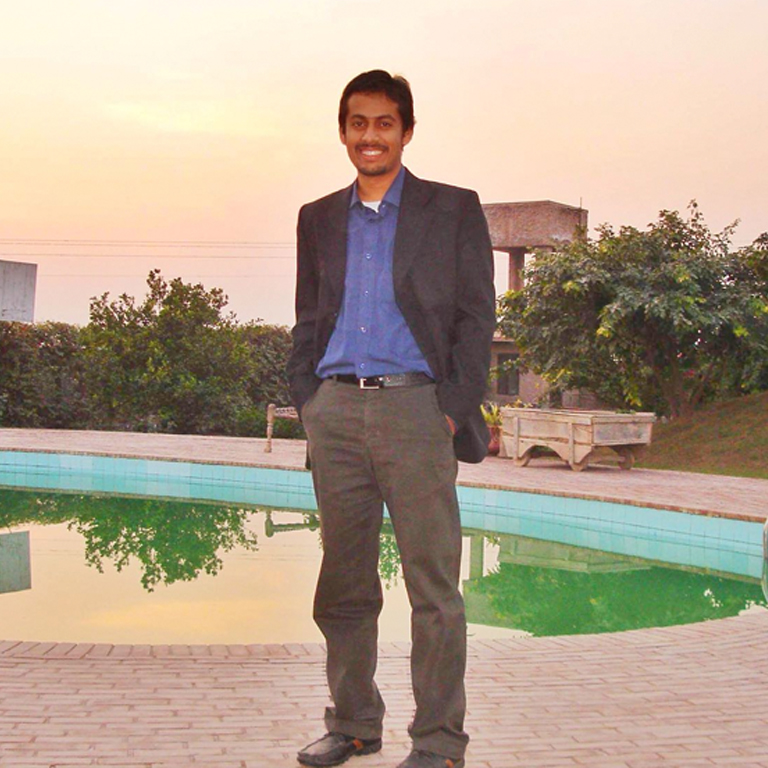 "I have faced hatred and animosity everywhere in Pakistan. Anti-Ahmadi posters calling us traitors were splashed across the walls on the streets as well as the 'prestigious' college I studied at."
In one incident, his classmate's brother showed him a pistol and told him he would soon be targeted. "During my last year in college, I went to my college mess where the manager asked me if I was Qadiani. I said I am an Ahmadi. He replied that my food should be poisoned."
Kashif recalls that this incident took place around the time a well-reputed university expelled Ahmadi students from dining at their mess with Muslim students.
In 2008, having finished his studies in Lahore, Kashif went to the US to clear an examination and intended to stay for three months before going back to Pakistan. However, seeing that the situation had worsened for Ahmadis in Pakistan, he filed for asylum.
"I knew that an outspoken person like me would be killed within two years if I carried on speaking out about the persecution [the Ahmadiyya community faces]," he says.
Kashif is active on social media, especially on Twitter, where he has thousands of followers and often raises awareness about the violence and discrimination his community faces in Pakistan. He hopes to return one day to a safer Pakistan.