KARACHI: A Punjab government authority defended its decision to honour singer actor Ali Zafar, who was recently accused of sexual harassment by fellow celebrity Meesha Shafi, by saying that he is not "a criminal". Zafar was invited by the Punjab Safe Cities Authority (PSCA) at their office on Wednesday.
The PSCA boasted about inviting the famous singer in a tweet which mentioned that Zafar had graced the PSCA with his presence and shared cordial words for the institute. The tweet also included a video of Zafar, in which he is seen talking about women empowerment. However, the tweet was allegedly deleted after backlash on social media.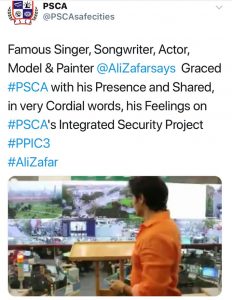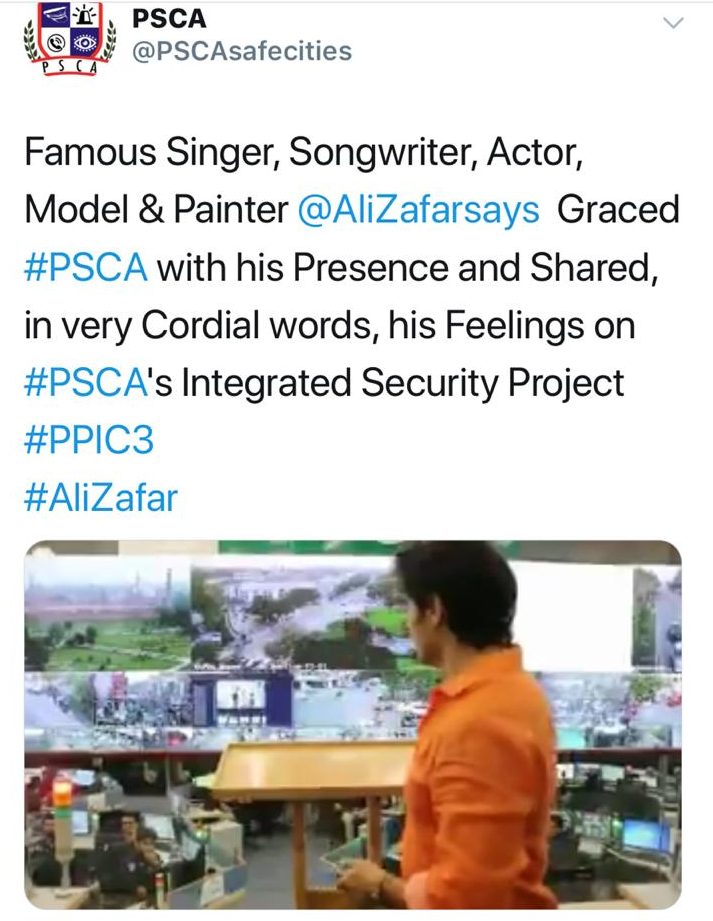 When asked why Zafar was called in despite being involved in a high-profile harassment case,  PSCA communication manager Tauseef Sabih said the accused had been "acquitted by the court in the harassment case and he is no criminal".
Read: Here's our reaction to Ali Zafar winning a 'Pride of Pakistan' award
"He was invited by radio FM of the PSCA and I think no one should have an issue with it since he has been acquitted of the charges," he told Cutacut. "His movie Teefa in Trouble was also in cinemas. I don't know why this is even up for discussion," Tauseef added.
He added that he was not aware of the deleted tweet, which might have been a mistake.
"We have worked a lot for women empowerment. There is no denying that we support women. We have more than 20% female staffers in our organisation and have applications that ensure women's safety in the city," Tauseef said.
Read: Patari, sexual harassment and Ali Z, explained
Zafar was accused of sexual harassment by his colleague Shafi earlier this year. had filed a complaint to then Punjab governor against Zafar under the Protection Against Harassment of Women at Workplace Act 2010. However, the case was dismissed because the physical location in which she was harassed couldn't be considered a 'workplace' according to the law, as reported by The Express Tribune.
Following the accusations, Pepsi Battle of the Bands chose to remove Zafar from the jury in their third season. Moreover, Coke Studio Season 11 did not feature Zafar but it's not clear whether this move was due to the sexual harassment allegations or not.
Internationally, men charged with sexual harassment are often boycotted by the industry as well as brands. Kevin Spacey, of House of Cards, faced a boycott after he was accused of sexual harassment. His character from the popular series was written off following the charges.