KARACHI: Pakistan is about to make history this year. We're going to experience a second democratic transition for the first time in our history – that's 10 years of uninterrupted democracy. While it's a proud moment for Pakistanis around the world, we set out to find out just how representative this democracy is.
Voter turnout is being reported to be at 51.7% by the Election Commission of Pakistan (ECP) for this year's elections.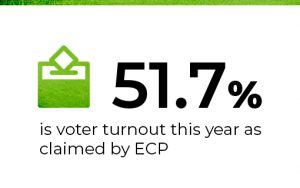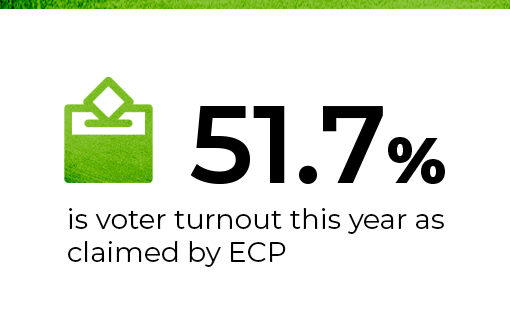 Does that mean that 51.7% of Pakistan's population showed up to vote? No. Confused?
Read: With less than 8% tickets allocated to women, under-representation in Parliament to continue
We scraped data from Form 47s of the 270 constituencies on ECP's website to calculate exactly how many people turned out on Election Day, in order to know exactly how representative our democracy this time around will be. Here's a breakdown:
Total population of Pakistan = 207.8 million
Eligible voters: 106.48 million or 51.25% (of the total population)
Registered voters: 105.96 million people or 50.9% (of the total population)
Votes Cast: 54.59 million or 26.27% (of the total population)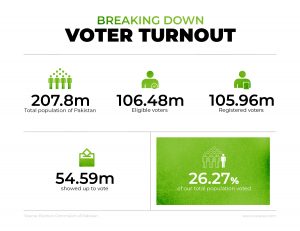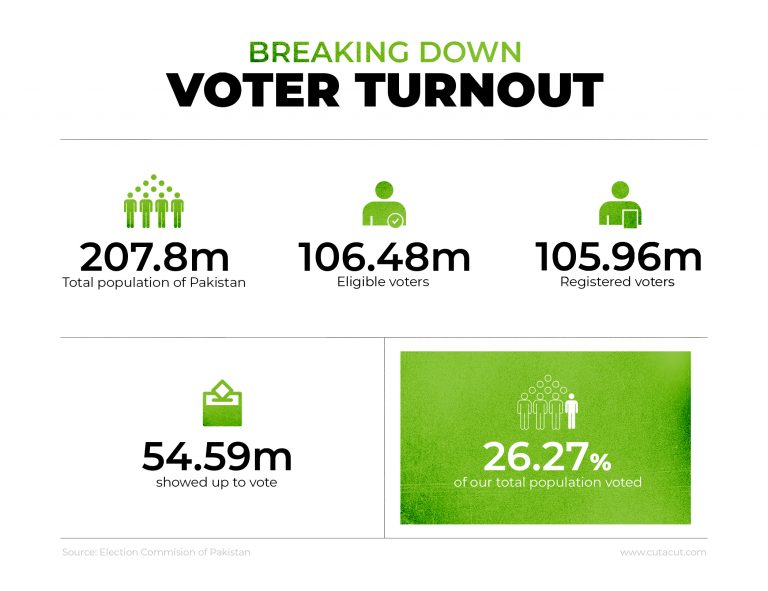 Read: Enter Imran Khan: From political lightweight to PM-elect
The figure reported by ECP is indicative of the proportion of registered voters who showed up to vote. In fact, the elected government is the choice of only a quarter of Pakistan. While this does have to do with the fact that our country is young and only half of our total population is eligible to vote – it raises important questions about how representative democracies work in developing countries with young populations.