KARACHI: Over the past year, Pakistani filmmakers have been making waves on a global platform and there is no stopping them. Especially Haya Fatima Iqbal! The two time Emmy and Academy Award winner from Pakistan has earned herself another Emmy Award nomination for her documentary As Far They Can Run!
The filmmaker took to social media to announce the good news, "Our film got nominated for an Emmy!" She then went on to describe what As Far They Can Run is about and wrote, "The film follows the lives of children in and around Mirpurkhas who have intellectual disabilities and eventually receive training to become athletes. It was a joy and honour for me to witness the care and love that the coaches put into this work to ensure that these children can fly high." To make the Emmy nomination even sweeter, Iqbal mentioned how one of her stars went on to not just represent Pakistan in the special Olympics but also lit the torch at the ceremony!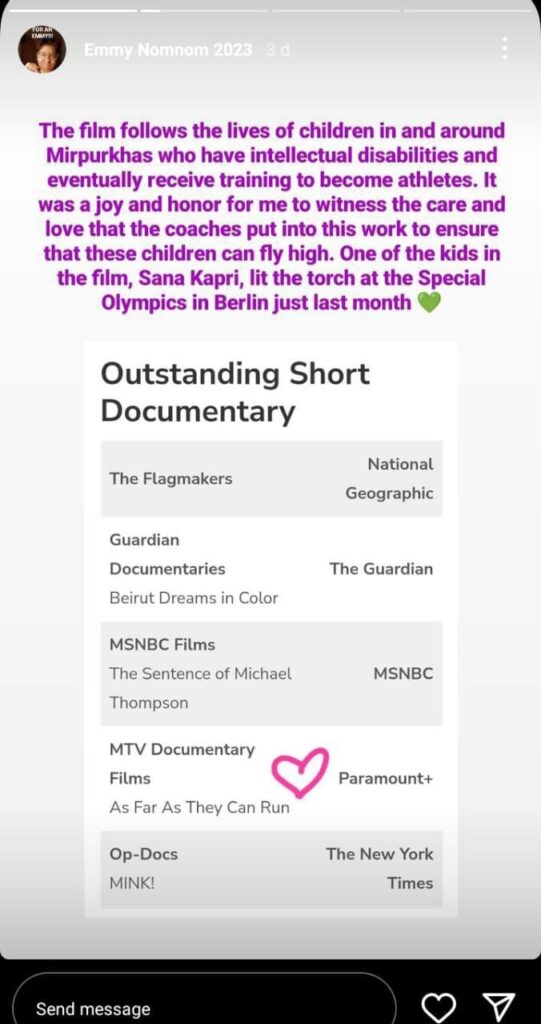 But that's not the only thing Iqbal is excited about. Sharing a picture from the 2018 red carpet, she also talked about how she is excited to recreate the picture with Nadir Siddiqui, the film's cinematographer. "Let's see if Nadir Siddiqui and I can recreate this red carpet moment from 2018 again this year."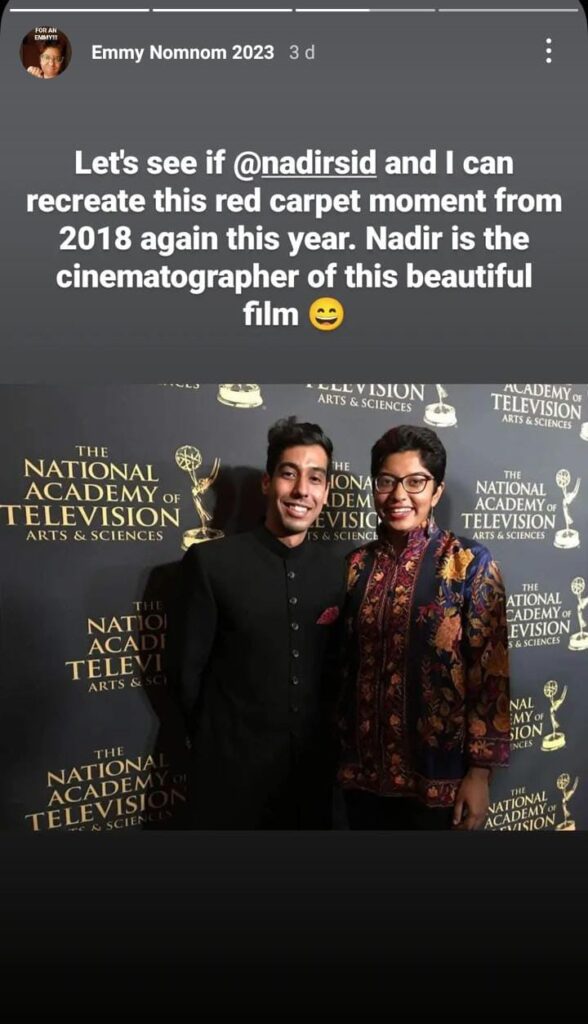 Haya Fatima Iqbal's documentary is up against the likes of Michael Collin's Beirut Dreams in Color, Kyle Thrash and Haley Elizabeth Anderson's The Sentence of Michael Thompson, The Flagmakers by Cynthia Wade and Ben Proudfoot's MINK!