KARACHI: If there is one thing that Abu Aleeha is out to prove it is that Pakistani cinema is perceptive to more than the usual romantic comedy genre and his mission is to bring crime thrillers to the big screen. He did so with his crime thriller Kukri based on real life serial killer Javed Iqbal and he's doing it again with his new movie called Taxali which will star Yasir Hussain, Ayesha Omar and Mehar Bano in lead roles. Here is all that we know about the new movie.
The crime thriller, written and directed by Abu Aleeha, is set in Lahore and features an ensemble cast which will also include Nayyer Ejaz, Iffat Omar, Iftikhar Thakur, Babar Ali, Umar Aalam and Sheheryar Cheema. While the cast has been pretty tight lipped about the project, Ayesha Omar did reveal a first look at what has been described as a, "multi-dimensional character." The pictures give fans an insight into just how important the location of Lahore is to the movie itself, which is something that Abu Aleeha has stressed upon as well.
View this post on Instagram
While a release date for Taxali hasn't been announced, it has been hinted to as Eid ul Adha. If that is the case then the new movie will come soon after Yasir Hussain and Ayesha Omar's previous project Kukri which is set to release on June 2. To add to the excitement of the new movie is how pumped up the cast are and how they cannot stop singing praises about each other's performances. Yasir Hussain called it a "pleasure" to work with Ayesha Omar for a third time and Ayesha Omar gushed about how she is in "awe" of Meher Bano's "beautiful energy and your beautiful mind."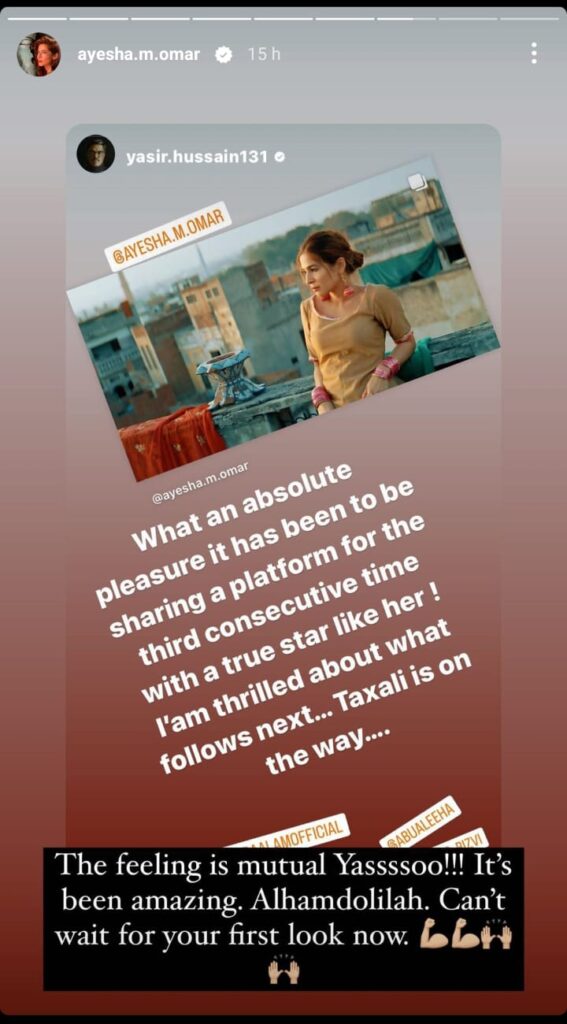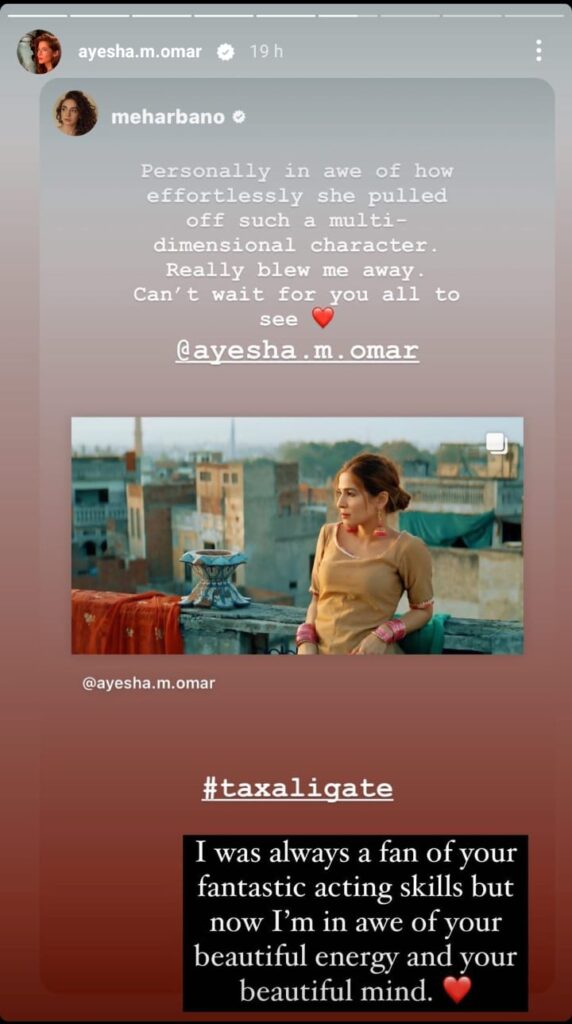 While we wait anxiously for the new movie to release, fans can get a glimpse of Ayesha Omar in her two new movies, Money Back Guarantee and Huay Tum Ajnabi.