KARACHI: Money Heist was one of the most popular shows when it was released on Netflix. It made us laugh, cry and kept us on the edge of our seats till the very last moment. It also served as an inspiration to filmmakers to make their own movies and shows about heists. And it seems as though the new Fawad Khan movie Money Back Guarantee is amongst those who took the hint. With the trailer for the movie finally here, we have gotten a bit of an idea of what to expect.
The new heist movie stars quite an impressive cast which includes Wasim and Shaniera Akram, Mikaal Zulfiqar, Hina Dilpazeer, Javed Sheikh and Mirza Gohar to name a few. The movie's plot is pretty simple, a group of people who are done being used and abused by the system are out to get revenge. As the voice over explains, "Up until now, we have been looted, lied to and murdered. But now we will take revenge by looting, lying and killing. Because real power does not lie in the pen, gun or political parties. Real power is wealth."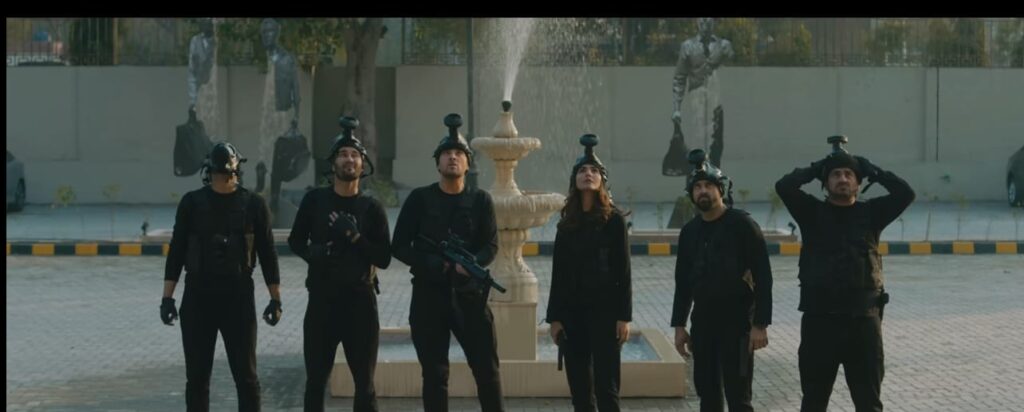 Taking inspiration from different movies and shows, we see a group of masked individual preparing to storm a bank. At the center of the plot is Fawad Khan who seems to be the man in charge of protecting the money and Wasim Akram who is a political hotshot and who it seems the revenge is directed at. There's action, there's humor (in the form of some dad-jokes) and there's suspense. Will Money Back Guarantee be able to pull off their successful heist? Only time will tell.

Money Back Guarantee has been directed by Faisal Qureshi and has been a project that spent two years in the making and will be releasing in cinemas in April 2023!