KARACHI: Even before its release, Ms. Marvel has quite the fan base, especially in Pakistan. Not only does the show feature the first Muslim superhero, but it has a lot of familiar Pakistani faces as well. Nimra Bucha, Mehwish Hayat and Samina Ahmed are all making appearances on the show and Hasan Raheem's 'Peechay Hutt' is also getting featured. To add to the impressive list is Award winning director Sharmeen Obaid Chinoy who has served as co-director for Ms. Marvel and took to Instagram to reminisce about her journey from Karachi to Hollywood just before the LA premiere.
View this post on Instagram
Sharmeen Obaid Chinoy wrote about how on June 2nd on the night of the premiere of Ms. Marvel, "If you told a girl from Karachi growing up in the 1990s that she would one day be in Hollywood she would have never believed you." But then she recalled how in 2002, "Someone opened a door for me in New York. Then more doors opened and mentors along the way encouraged me to tell the stories I wanted to tell."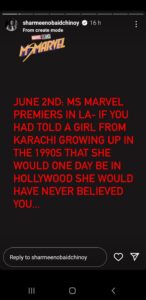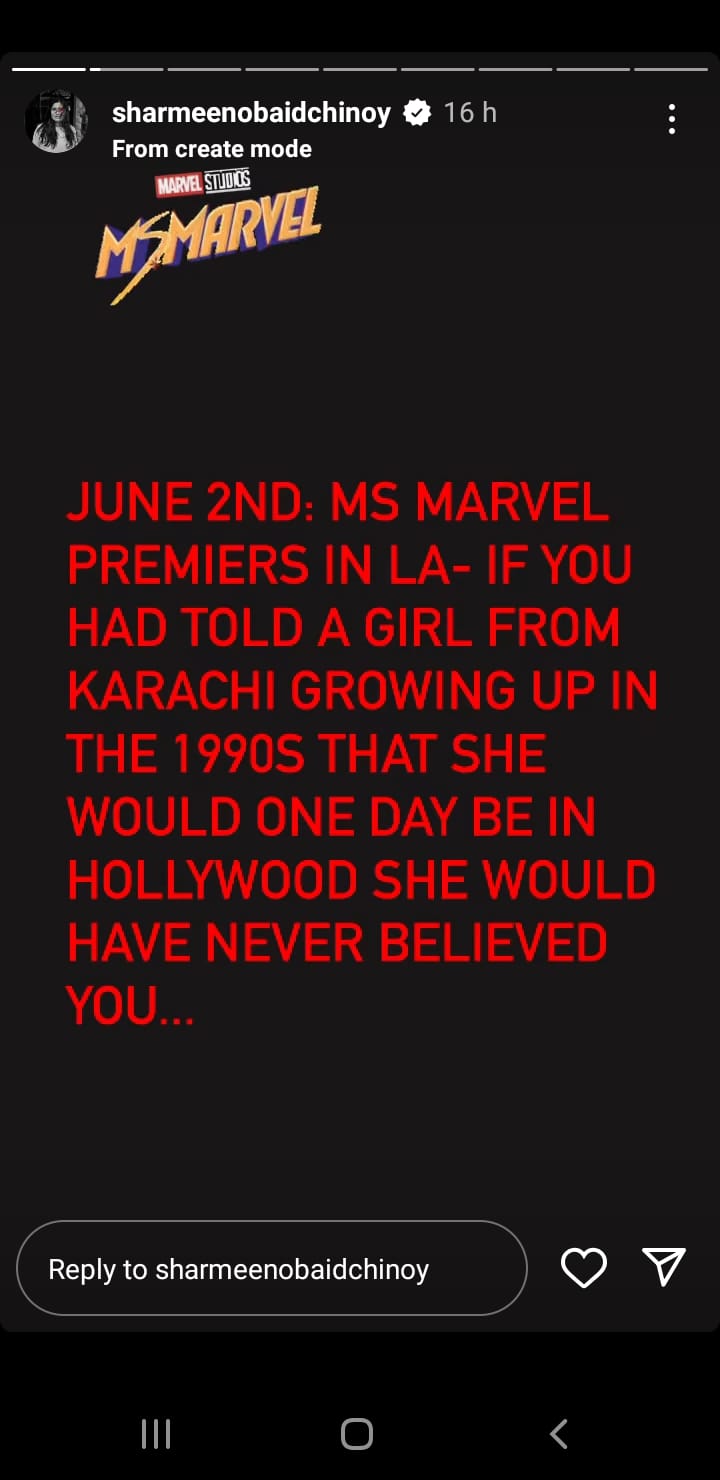 With the Ms. Marvel cast walking the red carpet in LA, Chinoy took the opportunity to praise, "Sana Amanat, Bisha Ali, Iman Vellani, Nimra Bucha, Mehwish Hayat, Samina Ahmed and Vardah Aziz – women of Pakistani descent who have always followed their dreams and have continued to tell stories that matter to them."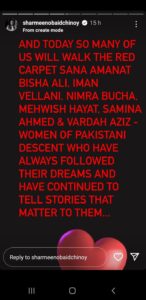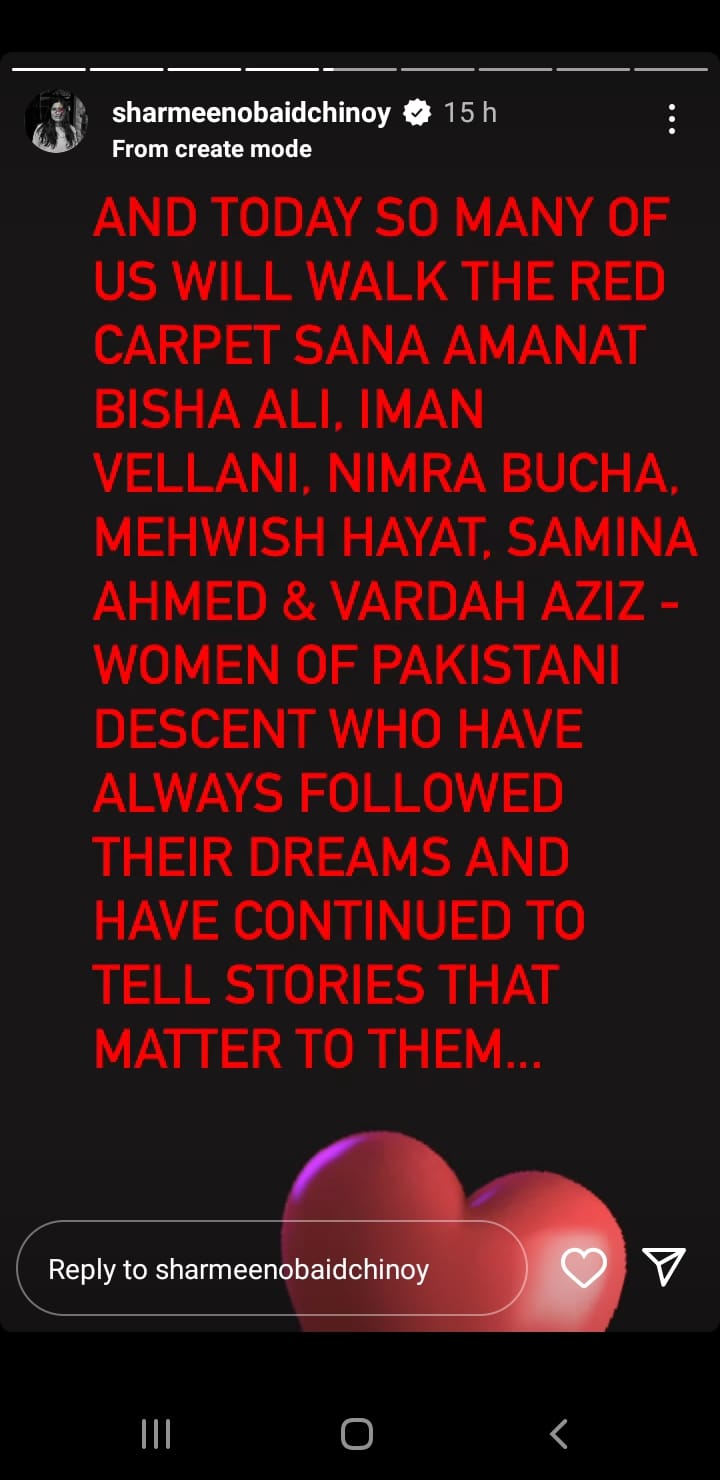 She went on to call the premiere of the show a "historic day" and thanked Marvel studios "For giving us the platform to tell a story that is close to heart."
Sharmeen Obaid Chinoy also previously shared some exciting news for Ms. Marvel fans. The series will be screened in Pakistani cinemas this summer!
View this post on Instagram