KARACHI: "When it comes to a woman's legal right to inheritance, it is a lack of awareness that restricts her from taking her rightful claim," and it is this lack of awareness that SOC Films aims to tackle with their Inheritance Outreach Project. The aim of the project is to safeguard women's rights to property in Pakistan and to educate both, women and men, on the Inheritance Rights of Women according to Pakistani Law. The project is a means of empowering women to seek out their rights that have been given to them by both, the law and the constitution, "There are many systems in place in Pakistan to safeguard women's rights, and with this project, we are working on educating women from all backgrounds across the country about their inheritance laws as per the constitution and empowering them to make their voices heard," shared Sharmeen Obaid Chinoy.
 

 

View this post on Instagram

 
Over a span of 7 months, in over 30 districts, villages and cities, around 5,500 women and 1,500 men participated in the Inheritance Outreach Project including remote areas across Sindh, Punjab, and KPK. As part of this project, SOC Films Outreach teams, using their mobile cinema on wheels conducted sessions in different colleges and communities on women's inheritance rights in the more remote regions of the country. Screenings of animated films on Women's right to access property and inheritance according to Pakistani law were held for people from diverse religious backgrounds, who were unfamiliar with the way property was divided according to their religious beliefs.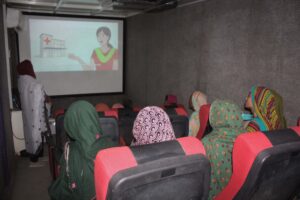 The agenda of these sessions was to raise awareness surrounding women's inheritance rights, highlighting issues faced by the female gender in Pakistani society at large, especially in rural regions of the country, and educating them through content screenings and open discussions as well as empowering them to voice out their rights. SOC Films outreach teams also highlighted the free legal aid available for women by the Sindh Legal Aid Call Centre.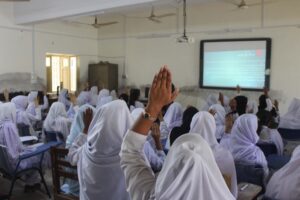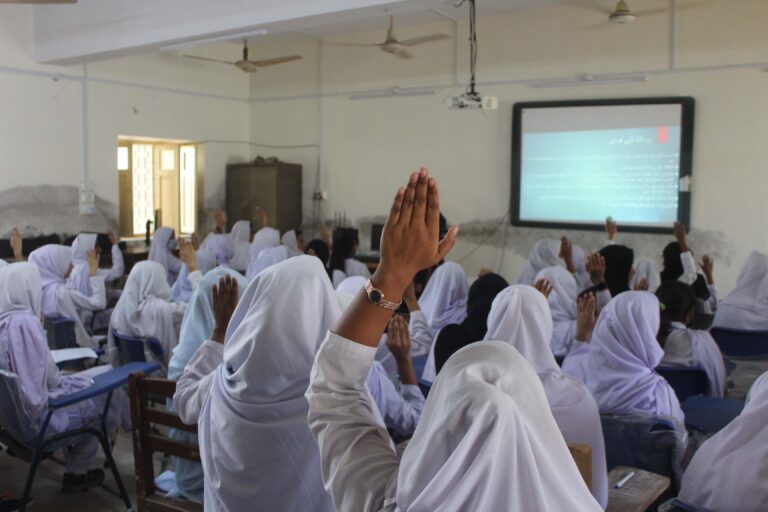 The SOC FIlms Inheritance Outreach project has proven to successful with reported cases. In Hyderabad, women in the audience were grateful to learn about how inheritance was divided as per Christian law, especially in circumstances where there was no will in place. Similarly in Sujawal, an elderly lady mentioned that many people have taken over her land in her village and that she would now call the SLACC helpline to ask them to intervene and assist.