KARACHI: It's been quite a disturbing ride for fans of Hum Tv's Qissa Meherbano Ka. With toxic characters and graphic content, we often wondered when we would get a break from all the doom and gloom. With Qissa Meherbano Ka finally coming to an end with episode 24, we finally got that relief.
Majority of the last episode kept up with its dreary theme i.e. Meherbano (Mawra Hocane) being accused of trying to kill her husband, Murad (Ahsan Khan). In case you missed it, Murad is the epitome of a terrible human being. Driven by greed and lust, he not only rapes and abuses his wife, he is also after her property. He also accuses Meherbano of having an affair with Mehran (Zaviyar Noman) and in a fit of rage, douses her with gasoline and tries to set her on fire. Meherbano, in an attempt to save her life, shoots her husband in the leg and end ups in court.
View this post on Instagram
Meherbano, despite the emotional and physical abuse, is shown to be a strong woman. She knows when to stay quiet and when to speak up and when she does, what she says leaves a lasting impact. And that is exactly what happens when she is called for her cross questioning. Her in-laws, including the ever despicable Achay Mian (Hassan Noman,) are out to prove that Meherbano is of questionable morals. Murad's lawyer, who (surprise surprise) is a woman parroting misogynistic remarks, gets an earful from Meherbano about trying to assassinate her character.
It is through the lawyer that audiences are also schooled on the concept of marital rape. Meherbano fires back at anyone who believes that a husband has complete authority over his wife's body. Qissa Meherbano Ka has played an incredible role in opening up conversation about the otherwise hushed up topic of marital rape. The scenes were graphic and disturbing to watch but it needed to be done. It highlights the pain a woman is forced to endure simply because we are taught that a wife can never say no to her husband. Men, on the other hand, are taught that they have every right to their wife's body.
Beyond just the important lessons taught in the drama, what makes Qissa Meherbano Ka episode 24 memorable, is the acting. Murad, despite knowing the truth about his actions, keeps up with his drama while his mother enables him. Meherbano, looks worse for wear and why wouldn't she, after all that she has endured? Bare faced, bags under her eyes, Mawra Hocane looks the part to the tee.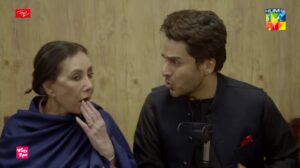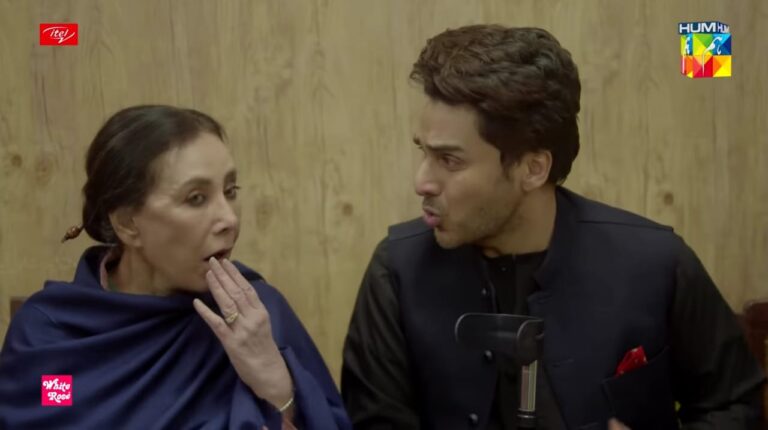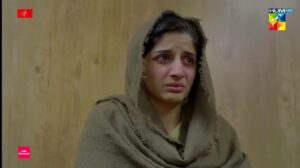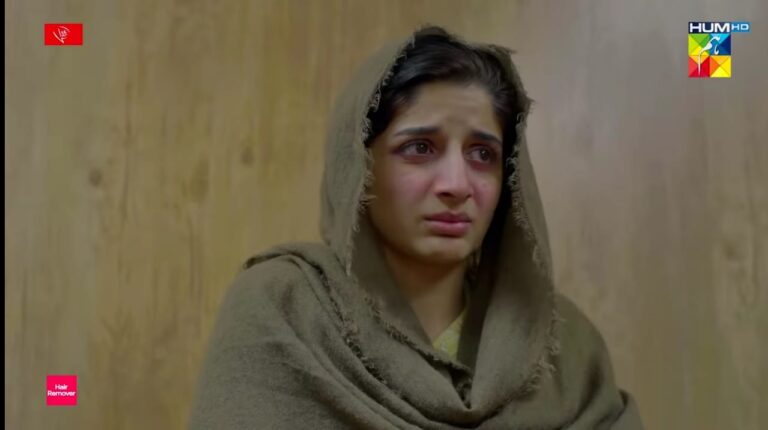 For the longest time, it seems as though things just aren't looking up for Meherbano since she has no one to stand witness to her abuse and claims of self defense as opposed to her in-laws who are masters at lying. Right when we think that Meherbano will suffer even more, in comes a twist.
Faryal (Mashal Khan), Murad's second wife, saves the day. Despite being just as toxic as the rest of the people at home, she finally takes a stand and proves for once that aurat ki dushman sirf aurat nahi hoti (a woman's enemy aren't other women). Her testimony sets Meherbano free and Murad is finally locked behind bars.
As for Murad, boy oh boy, does the universe serve him revenge on a silver platter! Everything he did, and wished to do, was to gain property and the custody of his son. Had he only waited, he would have gotten it anyway because Faryal is not only pregnant but also got her share in property, which she would have handed over to Murad. Instead, he lost everything.
 

 

View this post on Instagram

 
The universe wasn't too kind to Murad's mother either. With a brain hemorrhage and a paralysis attack, she loses her ability to speak. Her greatest weapon was her tongue and so all the venom she spewed and all the lies she told were her strength. But it all came full circle with her losing that strength. And Achay Mian lost his greatest ally in plotting mischief.
 

 

View this post on Instagram

 
Perhaps the best part about Qissa Meherbano Ka episode 24 was the ending. We finally got to see Meherbano and Noor happy and smiling. They both have plans to study further and have Mehran's support. Meherbano uses her own horrid abuse to want to help others and wants to help women gain some form of independence by teaching them skills. But even better is that while many would expect her and Mehran to get together, that doesn't happen.
Meherbano doesn't to jump into a relationship. She wants to work on herself and raise her son to be a good man and so marriage really isn't on her mind. Mehran understands and supports her decision. But he also makes a vow to wait for the woman he loves, without pushing her at all. If that isn't wholesome, we don't know what is!
 

 

View this post on Instagram