KARACHI: One would assume that as journalists and publications we'd be more careful when it comes to taking quotes out of context and using them to get more views and likes but it seems as though some publications haven't gotten the memo. Earlier this year YouTuber Irfan Junejo was the subject to a lot of criticism on his perceived stance on the Palestine issue. The root cause of all the anger was his words being taken out of context and spun to make it seem as though he said the complete opposite of what he meant. And it seems as though that publication is at it again and this time Faysal Qureshi is the victim.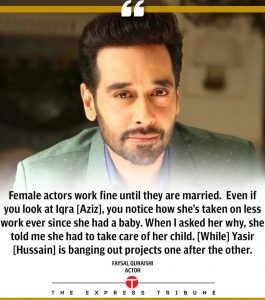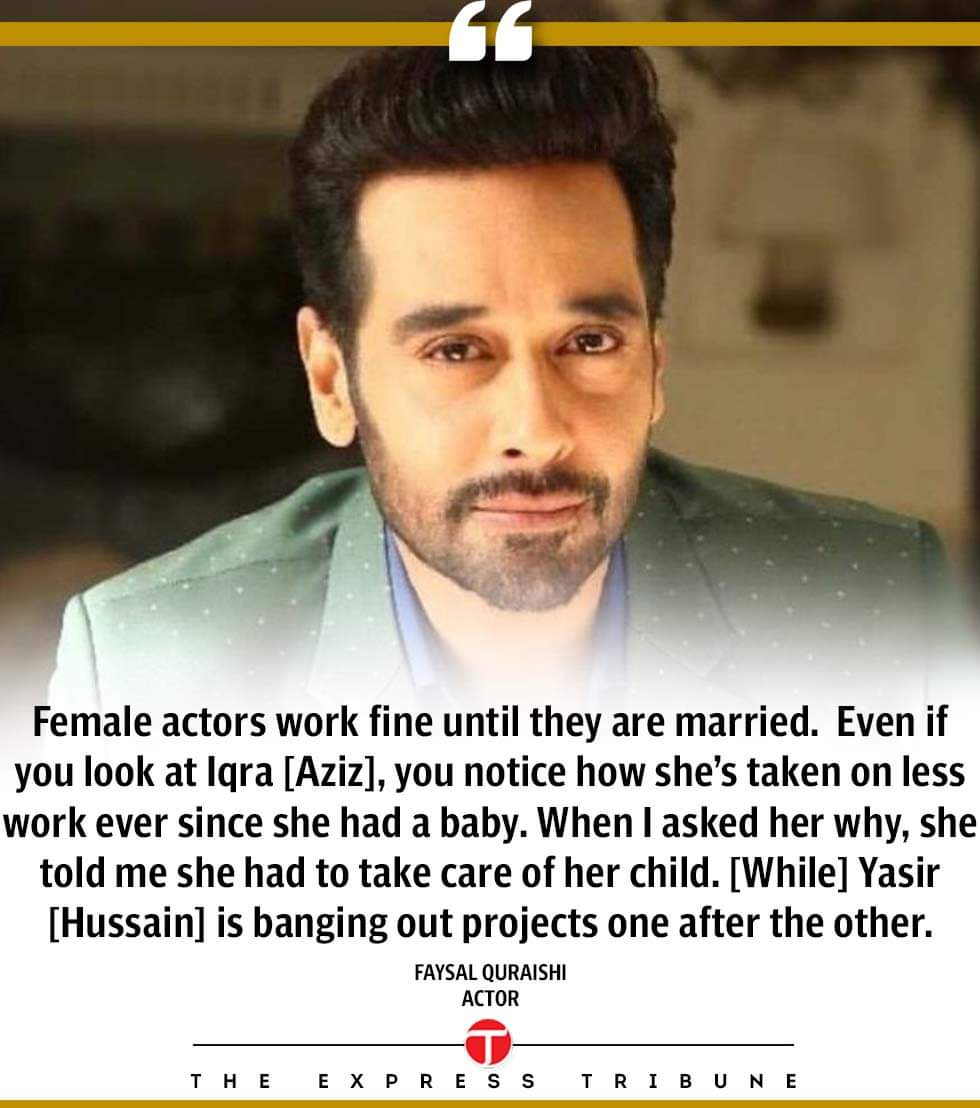 The quote in question paints Faysal Qureshi as quite the misogynist and reads, "female actors work fine until they are married." To add insult to injury he goes on to name and shame female actors who haven't done their profession justice by putting their family first and names Iqra Aziz and says, "She's taken on less work ever since she had the baby. When I asked her why, she told me she had to take care of her child." He goes on to compare Aziz to her husband Yasir Hussain who is, "banging out projects one after the other." He's taking about the same Iqra Aziz who has had two critically acclaimed dramas this year namely Raqeeb Se and Khuda Aur Mohabbat 3.
Naturally this statement didn't sit well with fans. Some were shocked, others outraged. But before the mobs with their pitchforks could do any real damage, the man in question took control of the situation. Faysal Qureshi took to Instagram to call out the publication for taking his words out of context and explained what he really said. He explained that the question was asked during an interview with Buraq Shabbir for BBC Urdu about his recent drama. The question was about why his previous co-stars aren't seen as often as he is on screen and whether it's because of the roles they are cast in, as the older lot. He answered the question by giving props to women that they have to juggle their careers alongside their kids and household requirements and he said they have a greater burden. And it wasn't just Iqra Aziz (who he was all praises for) but he also named a few other of his colleagues including Savera Nadeem, Shaista Lodhi, etc. who he saw juggling the two roles.
View this post on Instagram
Of course, Yasir Hussain had his fair share to say about the controversy. Taking to his Instagram stories, the Javed Iqbal actor claimed that he considers Faysal Qureshi as his senior who he loves and respects so even IF he had said what is being circulated, he wouldn't be mad. But Hussain says that he watched the interview himself and what was said and the tone it was said in wasn't what was reported.
Here's to hoping publications stop going for clickbait articles and learn to report responsibly.