KARACHI: Pakistan is a country that is far from perfect. Drowning in economic problems and divided by religious and political beliefs, there is hardly one thing that unites us. We speak different languages, pray in different mosques, celebrate different cultures. But once every few years comes an event where we forget all these differences and instead the entire nation is focused on one common goal. This happens when the Pakistan Cricket team makes its way down to the pitch and fights nail and tooth to win and make the nation proud. Who would have thought that cricket would be the glue that is holding the country together?


Sundays in Karachi are never quiet. There's a hustle bustle going on wherever you go. But on 24th October, at 7pm the streets were empty. Instead, everyone was huddled around, either at home or at chai dhabbas as they eagerly awaited for the Pakistan cricket team to face off against India. From the richest man to the poorest man, the emotions were all the same. We all cheered in unison every time Shaheen Afridi picked up a wicket and we all "ooed" when India hit a boundary. And when Babar Azam hit his winning shot, we grabbed the person next to us in the tightest of hugs and the widest of smiles, regardless of whether they were strangers. We laughed and danced and celebrated, without caring as to what the ethnic, political or religious background of the person next to us was.
View this post on Instagram
We laughed throughout the night. We shared memes and laughed at the expressions they captured and said" Oh my God, same!" or "Such a mood!" We even shed a tear when the video of Babar Azam's father crying in pride circulated on social media. Every man, woman and child went to bed that night more peaceful than they had been in a while.
Best reactions to Pakistan's win against India
View this post on Instagram
The same emotions were shared when we had to face our next opponent. We all agreed that the match against New Zealand was personal. We had a point to prove and a running joke all over social media was that New Zealand's threat wasn't a security threat, rather it was our team (referring to their abruptly canceled tour last month. We all sat on the edge of our seats biting our nails torn between the thought "this isn't going too well" and "no we can't lose to New Zealand!" And then we won and we celebrated yet again. Across the country, the Pakistan Cricket team instilled hope that we have a chance to win the whole tournament (even though we're only two matches in).
Threat neutralized. #NZvPAK

— Cricket Pakistan (@cricketpakcompk) October 26, 2021
This isn't something new though. Pakistanis have a love hate relationship with their cricket team. Our favorite slogan to chant always is, "tum jeeto ya haaro, humen tumse pyaar hai (whether you win or lose, we still love you)." And it's true. No matter how many times Shahid Afridi got out on the first ball (when we really needed him to hit sixes) or no matter how frustrated we got with the "tuk tuk" strategy Misbah Ul Haq employed, we celebrated them as our heroes. We revel in the Babar Azam's cover drives and desperately wait for Shaheen Afridi's signature pose on the field. Going further back, we would all scream encouragement through our screens at Inzamam Ul Haq to run a bit faster. Javed Miandad's vibe on the field would keep us pumped up. Every generation has their stories and their fond memories of the Pakistan Cricket team.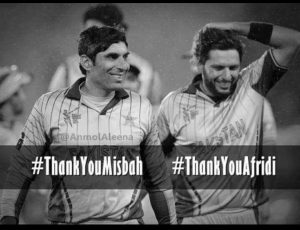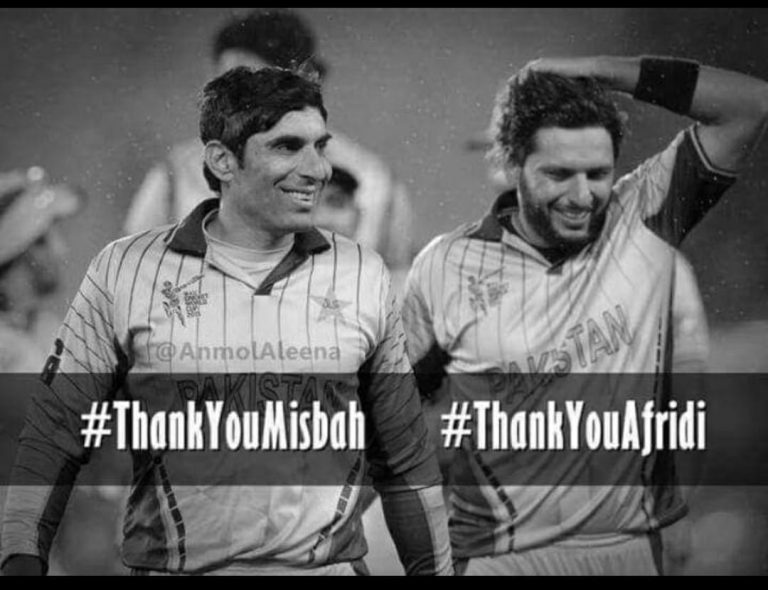 But that's not to say, we don't get frustrated with our team. Loses lead to everyone becoming experts on the game. We sit and critique the mistakes and we swear that this is the last time we support the boys in green. We shed tears on almost wins and yet no matter how many times we claim we're done with cricket, we find ourselves sitting in front of our screens each time there's a match and we all have the exact same emotions and sentiments.
View this post on Instagram
They say a nation can succeed if they unite towards one goal. Despite all the differences that divide us, we stand united when it comes to cricket. Imagine where we can be if this unity applies on other grounds too.