KARACHI: As people around the world get vaccinated against COVID-19, countries have slowly and gradually begun to lift restrictions placed in order to prevent the spread of the virus. Cities across Pakistan have reopened educational institutes, restaurants and malls, while countries in the West have even gone back to hosting concerts and public events. One September 28, the highly anticipated world premiere of No Time To Die took place in London. Referring to the event, Fahad Mustafa and Nabeel Qureshi hope for movies to be released on the big screen in Pakistan as well.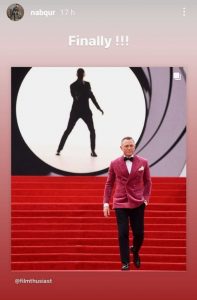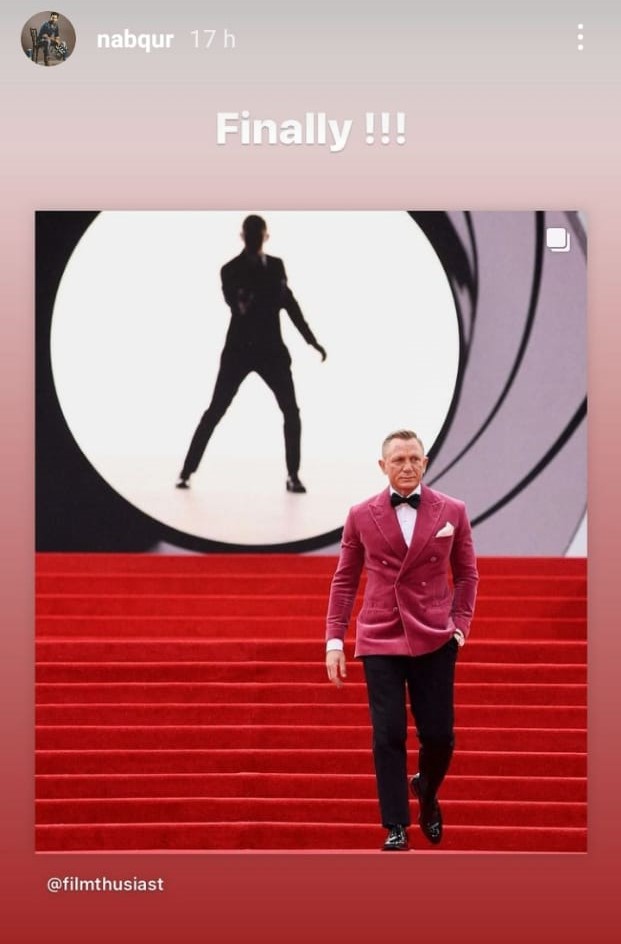 Despite much of the country easing down on COVID-19 restrictions, cinemas across Pakistan continue to remain closed. Filmmaker Nabeel Qureshi has been impatiently waiting for cinemas to open, given that he has quite a few projects ready to be released, including the Sajal Aly and Bilal Abbas-starrer, Khel Khel Main.
He shared Fawad Chaudhry's tweet that states cinemas in eight cities, including Rawalpindi and Islamabad have been given permission to reopen. "Hope the management across Karachi and Lahore increases the vaccination drive so that cinemas can reopen in the next 10 days in these cities too.
Qureshi's Quaid-e-Azam Zindabad has also seen a long delay in its release because of the pandemic, with the director promising that the film will be the first to release as soon as cinemas open. The male lead for Quaid-e-Azam Zindabad, Fahad Mustafa also tweeted words of hope, "James Bond premiere today at London. Hoping to see our cinemas back in action soon. World is getting back to normal its a good sign!"
Nabeel Qureshi and Fahad Mustafa are surely not the only ones waiting for cinemas to reopen as there are a number of movies we are eager to watch on the big screen too. With cinema being one of the few outlets of entertainment Pakistanis have, the reopening of theatres will be a news to celebrate for many.
View this post on Instagram