KARACHI: Parizaad continues to vows audiences and after episode 8, lead actor Ahmed Ali Akbar was on the receiving end of a lot of praise. However, this time around the praise for the actor wasn't just from his fans. He managed to wow several celebrities who took to social media to congratulate him on what they called a spectacular performance. Here is what they had to say:
View this post on Instagram
Zahid Ahmed
Actor Zahid Ahmed shared his praise for his colleague on his Instagram story which Ahmed Ali Akbar went to re-share. Ahmed wrote, "What a performance by Ahmed in Parizaad! Take a bow buddy brilliantly done!"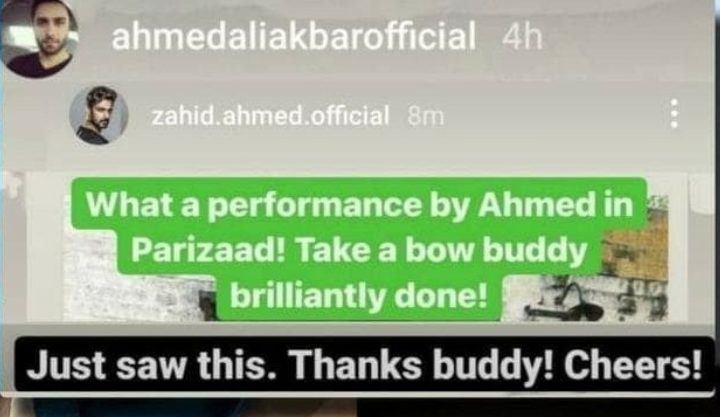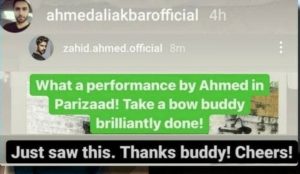 Ali Rehman Khan
Ali Rehman Khan is the perfect example of a supportive colleague and friend.  He voiced his praise for his fellow actor on two separate occasions. On one picture he commented, "You were fantastic bro. All the best for the rest."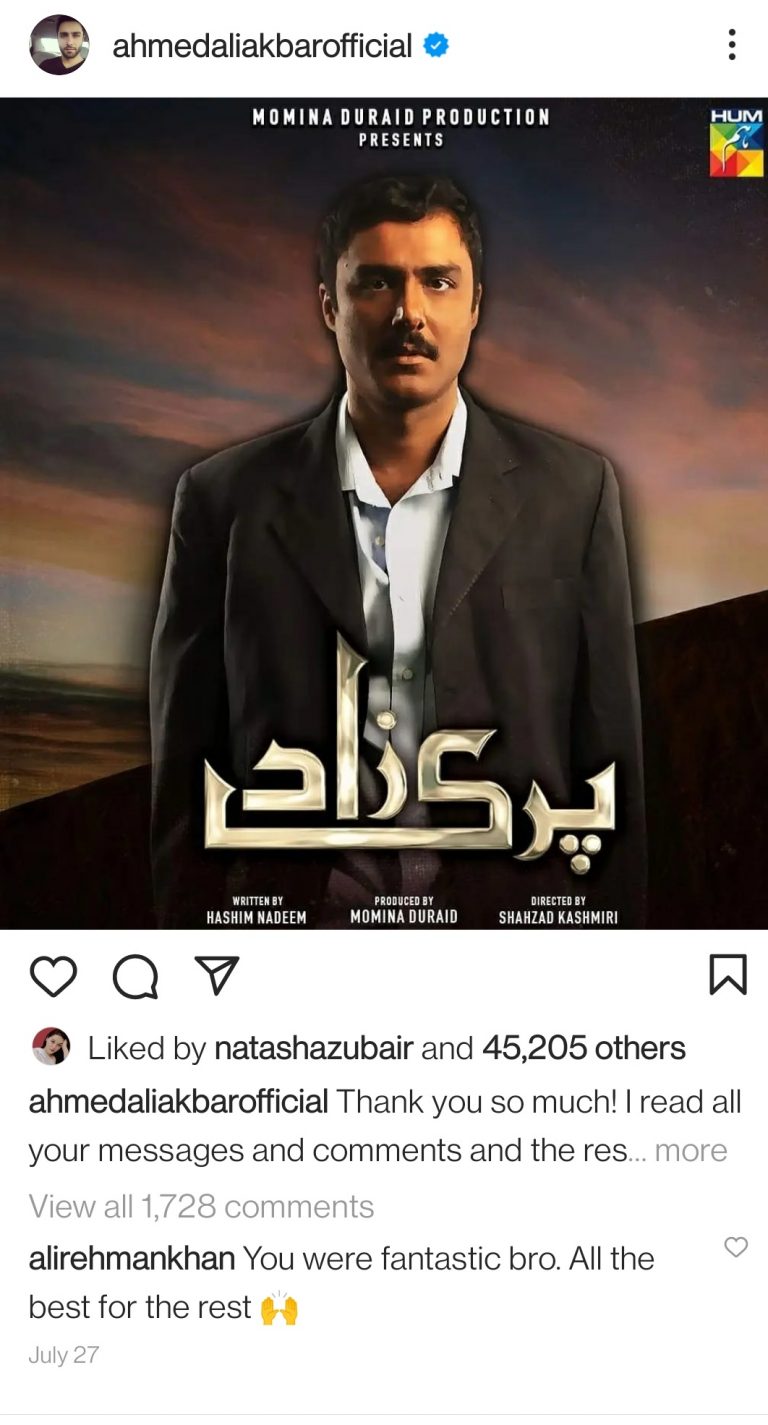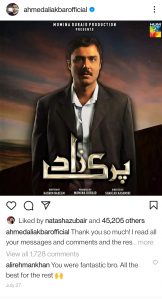 In an earlier post by Ahmed Ali Akbar, Khan has left a comment saying, "All the best bro. You'll rock this!"
Shuja Haider
Singer and Coke Studio director Shuja Haider also took to social media to voice his appreciation for Ahmed Ali Akbar's performance as Parizaad. The singer shared a collage of the character and captioned it as, "Sir brilliant acting."
View this post on Instagram
Yumna Zaidi
Actor and Parizaad co-star Yumna Zaidi was also all praises for her colleague's performance. On a recent picture shared by Ahmed Ali Akbar of his character, she left a short but sweet comment of three clapping emojis to show her appreciation.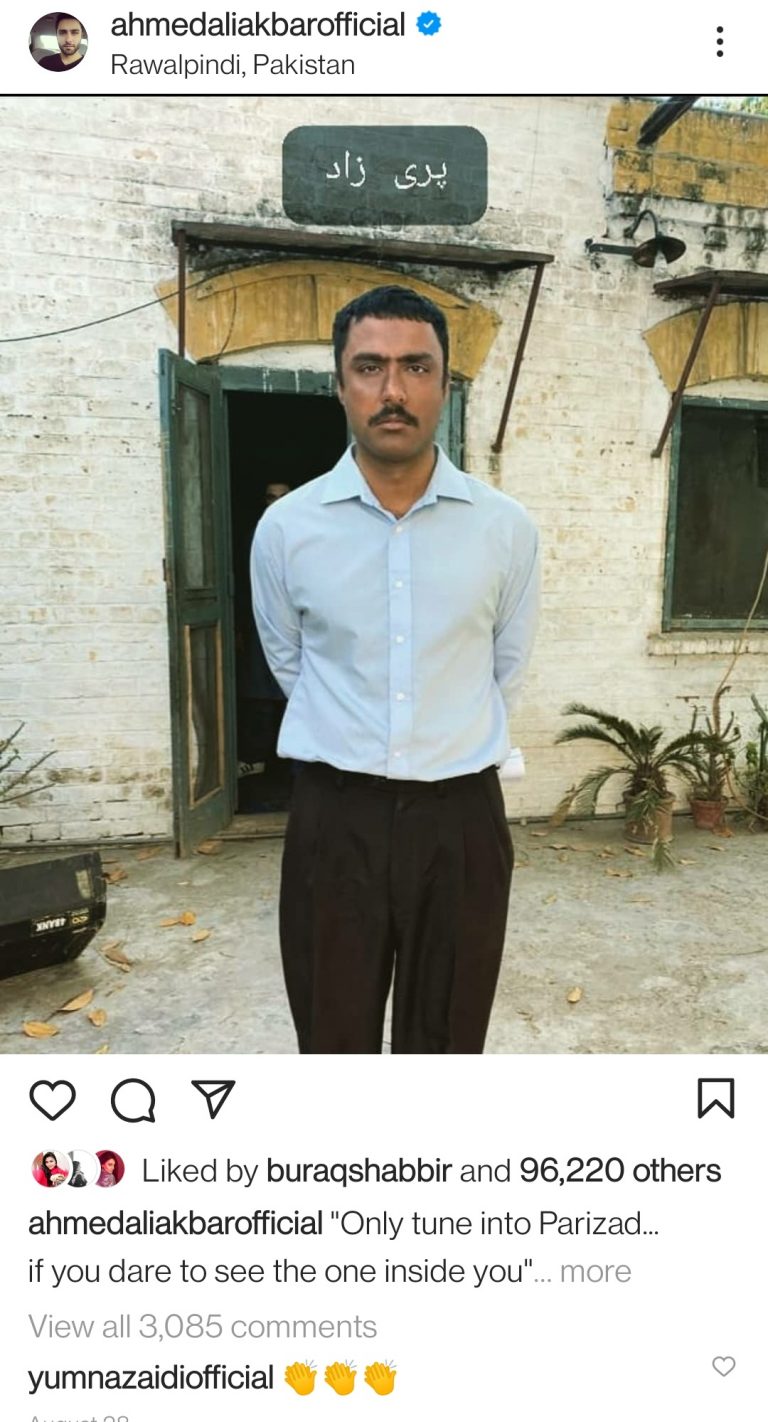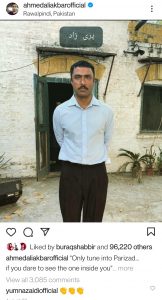 Mashal Khan
Under the same picture Yumna Zaidi commented on was another sweet message by Ahmed Ali Akbar's co-star Mashal Khan who commented with a sweet and simple " Our darling Parizaad."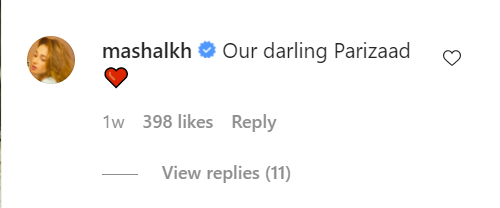 Madiha Rizvi
Actor Madiha Rizvi was very vocal in her praise for Ahmed Ali Akbar. She commented on a post shared by the actor which had fan artwork for the character and wrote, "No one can do this character better than you. You deserve all the praise. Lots of blessings your way."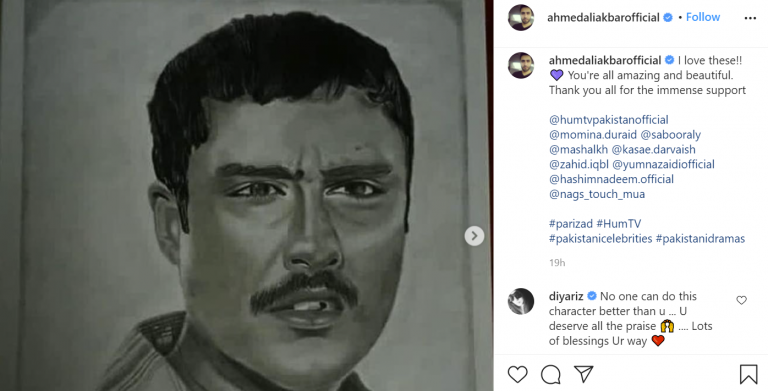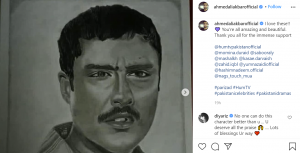 With the bar set so high after his performance as Parizaad in episode 8, fans are excited to see what Ahmed Ali Akbar has in store for them in the upcoming episodes.