KARACHI: Adding to his list of videos, Nabeel Qureshi directed the music video for Shani Arshad's 'Ki Jana' that released in July 2020. In the November of the same year, the video won the award for Best Music Video at the Miami Short Film Festival 2020. The music video by Qureshi featuring Sonya Hussyn and Mohsin Abbas Haider has now been plagiarised by an Indian artist. Sunny Nahal's film for Brham Darya's 'Mood Happy' looks strikingly similar to the one directed by Qureshi.
View this post on Instagram
From the actors' wardrobes to the set, the two music videos look exactly alike. Nabeel Qureshi opens his video with an intimate moment shared by Sonya Hussyn and Mohsin Abbas Haider in a car while the one by Sunny Nahal begins the same way.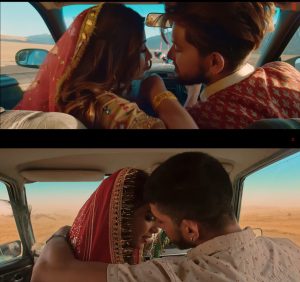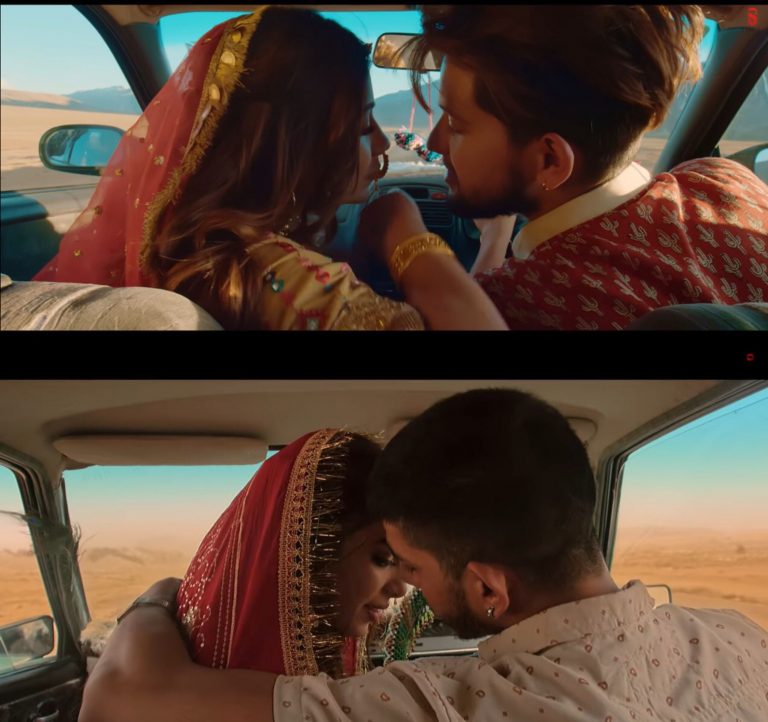 Both videos have been shot in a desert where the male lead is shot dead, leaving the protagonist to go head on with the men hunting them down. Sonya Hussyn and Khushi Punjaban, the female leads for the videos, can both be seen wearing red and gold lehengas, jhumkay (earrings) and big naths (nose rings). Both women also have bruises on the top left side of their faces.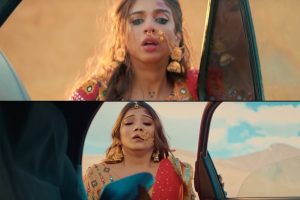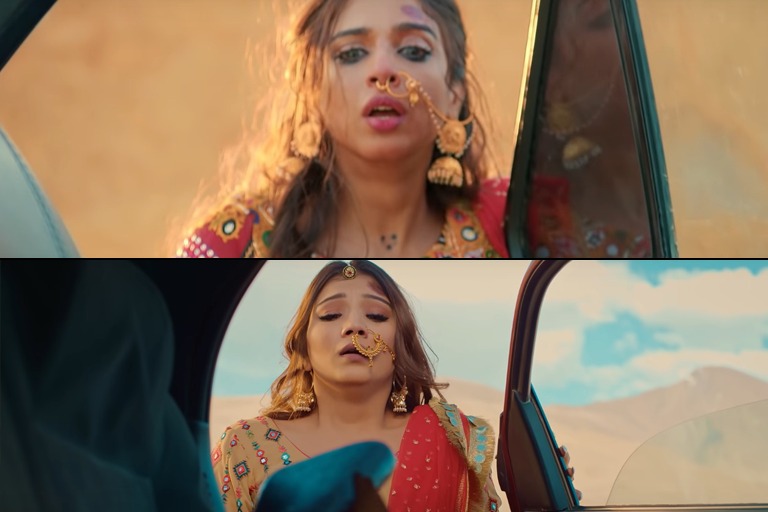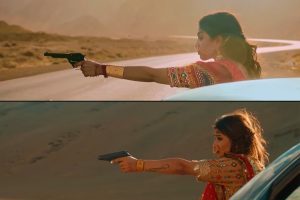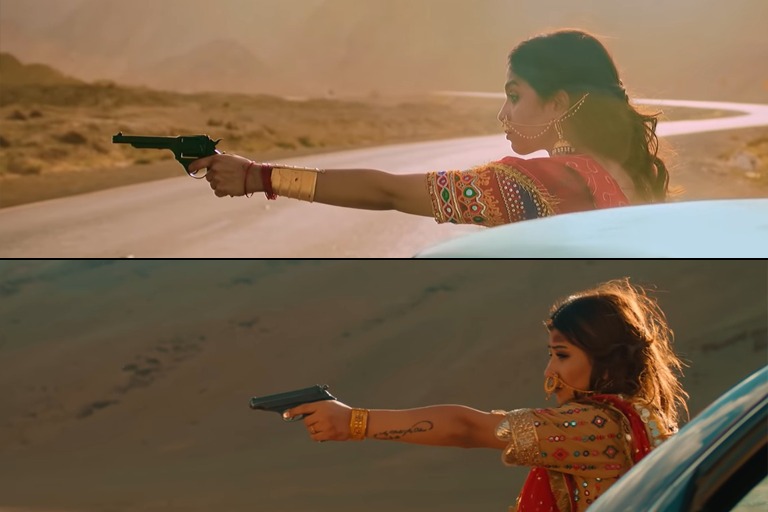 The closing shot for the music videos by Nabeel Qureshi and Sunny Nahal are also set against the same mountainous background. Sonya Hussyn and Khushi Punjaban stand against their cars pointing guns at a man dressed in white kurta shalwar and pagri (turbon) while another lays dead on the ground.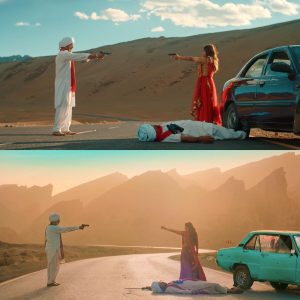 While the video for 'Mood Happy' clearly comes across as a copy of Nabeel Qureshi's 'Ki Jana', Sunny Nahal and his team are yet to make a comment on the matter. The Pakistani director, however, has taken to his Instagram to point out similarities between the videos.