KARACHI: A little bit of leak here and there did reveal Alfred Molina had been looped in to play Dr. Octopus while Jamie Foxx, in a now-deleted social media post dropped a hint of his appearance in the upcoming Spider-Man film i.e., No Way Home. Speculations were widespread after the title of the film was revealed.
View this post on Instagram
The universe has drastically expanded with timelines branching out from their destined paths, perhaps even overlapping with some. However, most of us had assumed the overlap would have come from where the cinematic universe left off with Loki. Killing He Who Remains must have affected Peter's timeline down on Earth as well. However, like all good stories, where the protagonist drives the narrative forward, it really is Peter who conjures upon himself what comes his way. And to do this, he has Doctor Strange help him.
While all the villains that have been confirmed in the cast have not yet been revealed in the trailer, expectations have just gone up for the film set to come out on December 17, 2021.
The story picks up from the final scene of Spider-Man: Far From Home, where Mysterio has framed Peter Parker for killing him when he filmed himself mortally wounded. Whether Mysterio is actually dead also remains yet to be seen, however, Peter not only has real-life horrors such as the ongoing cancel culture, which is black and white and takes no prisoners when it comes to public figures. It does not forgive and does not allow for explanations. To navigate through his two drastically different lives as Peter Parker, and Spider-Man, our superhero looks up to Doctor Strange as his newly attained mentoring figure after he lost Tony Stark in End-Game. It is as though, Spider-Man will really have no way back home with this one, as the stakes have been raised too high and the multiverse expansion has finally caught up with the teenager who still has some growing up to do.
We also see Peter astrally projected in the upcoming film, which Doctor Strange does to perhaps help Peter take a look at his inner self and grasp what he truly wants with himself.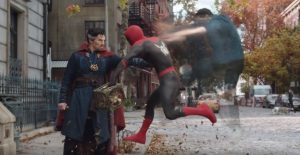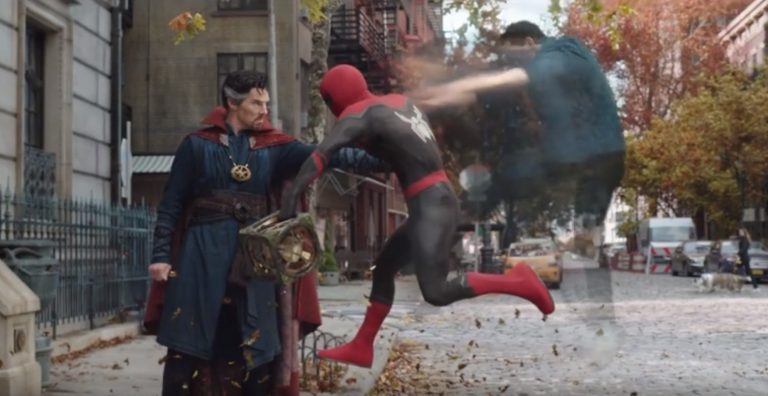 With Ned and MJ forgetting Spider-Man truly is Peter Parker, it does bring him back to square one with his friends, especially when his superhero self had a huge part to play in the memories he had with MJ. What his friends remember of him, and who he remains when they have forgotten his superhero persona remains to be seen. The winning shot of course is Molina's Dr. Octopus arriving to say, "Hello Peter".
Spider-Man: No Way Home is set to release in theatres on December 17, 2021.