KARACHI: Being a public figure comes with an immense responsibility to lead by example. Following that very principle, HSY, one of Pakistan's leading designers has announced his collaboration with NOWPDP – an organization that works to raise awareness for specially-abled individuals as well as help create better opportunities for them by teaching them multiple skills that can allow them access to their potential job market.
View this post on Instagram
HSY took to his Instagram to share the details of his partnership with NOWPDP for this Ramazan. He wrote, "Persons with disabilities in Pakistan are more than the combined population of Multan, Hyderabad, and Peshawar (HHRD). Limited educational and skills training opportunities put them at a disadvantage when they seek employment. This Ramadan, I am glad to collaborate with @NOWPDP for raising funds for the skills training of 30 persons with disabilities in market-relevant trades such as 1) computer operations, 2) call center operations, 3) mobile repairing, and 4) sewing and cutting."
HSY has been a key member of the organization, representing NOWPDP on events such as the very recent Tuk Tuk March, where a number of celebrities came together to support the designer in the cause.
View this post on Instagram
"Being an ambassador of NOWPDP, I have personally witnessed how lives can be changed through skill and an opportunity for a better future. Please come forward and let's transform 30 lives together," he added.
Unfortunately, there have also been comments suggesting HSY can help the movement by donating to the organization.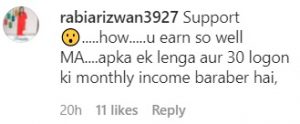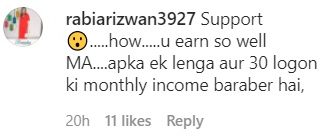 However, the initiative of this organization and movement transcends beyond charity. It is raising awareness and equipping the individuals with skills that can help them independently earn for themselves throughout their lives. It also helps increase acceptance for the differently-abled within the society if a revered celebrity encourages it. The responsibility goes beyond shortcuts, and we are glad HSY and NOWPDP are taking it up!
To help out, contributions can be made at www.globalgiving.org/fundraisers/hsy.