KARACHI: According to a recent report released in 2018 by Charities Aid Foundation (CAF), a registered UK charity, Pakistan is listed as being more charitable than its neighbouring countries India, Afghanistan and China. The charity's report showed the CAF World Giving Index that detailed the behaviour different countries have in terms of nature of giving and trends in global generosity and measured behaviours such as "helping a stranger," "donating money" and "volunteering time" upon which each country is given a rank on the index.
This rank is based on data that is collected over a five year period (2013-2017) and includes results from 146 countries collected throughout 2017. With this in mind, Pakistan has been listed as ranking 91 out of the 144 countries listed on the table. Pakistan preceded its neighbours with it's ranking with India ranking 124, Afghanistan ranking 136 and China ranking 142.
Read: Pakistan's Digital Rights Foundation among Forbes Top 10 Entrepreneurs At UNGA
In honour of International Charity Day, we have listed some of the most prominent charities in Pakistan that have helped make a prominent difference in Pakistan:
1. Eidhi Foundation: Founded by Abdul Sattar Eidhi in 1951, this foundation provides a large range of services such as providing shelter for the homeless, free medical care and hospitals for the poor, drug rehabilitation services, international relief efforts, emergency services for orphans, handicapped persons etc. It also provides ambulance services, international community centers and marine and coastal services. Eidhi Foundation is known to have the largest ambulance fleet in the world.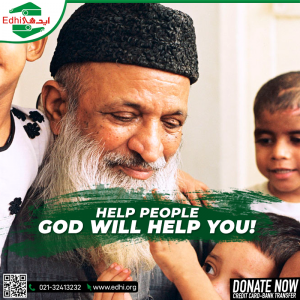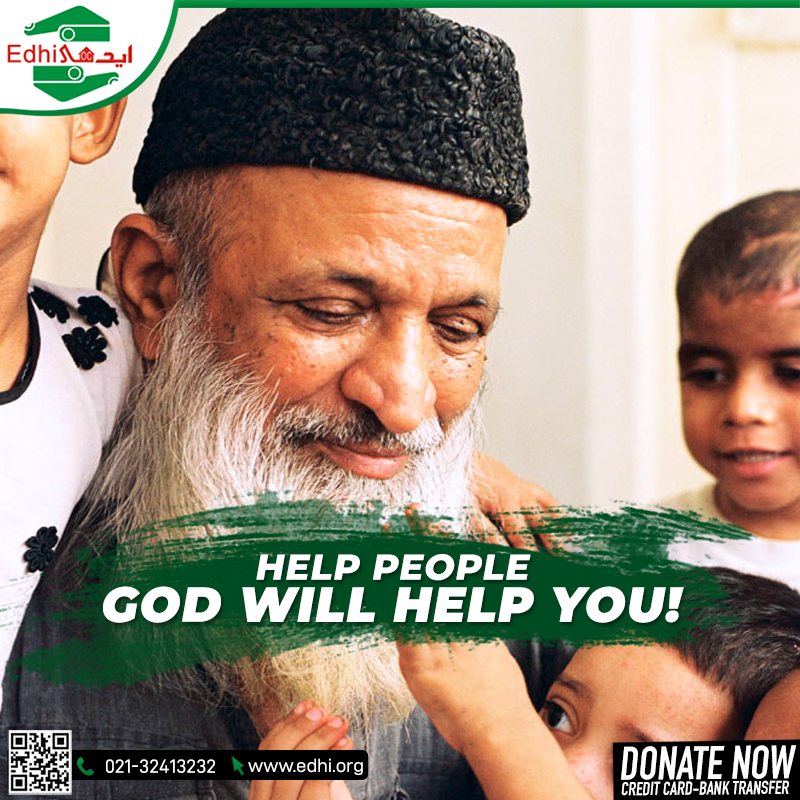 To donate to Eidhi Foundation: https://edhi.org/donate-us/
2. Shaukat Khanum Cancer Hospital: The hospital was built by Pakistan's Prime Minister Imran Khan to provide specialised cancer treatment and care free of cost. According to a recent report listed on their website, Shaukat Khanum's hospital in Lahore and Peshawar provide financially supported treatment to about 75% of their patients. It is regarded as Pakistan's largest tertiary care cancer hospital.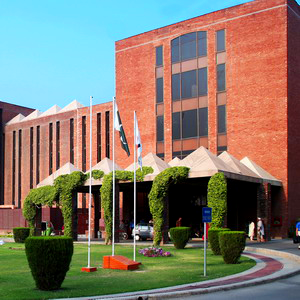 To donate to or volunteer at Shaukat Khanum Cancer Hospital: https://shaukatkhanum.org.pk/
3. Agha Khan Foundation: Agha Khan Foundation is a not-for-profit international development agency founded in 1967 by Shah Karim Al Hussaini that aims to research and find solutions to issues relating to hunger, poverty, illiteracy, health within the predominantly poor areas of South and Central Asia. It has formed the Rural Support Programmes Network (RSPN) in Pakistan that is the largest in the country with an outreach to over 34 million Pakistanis aiming to tackle issues that communities in these areas face.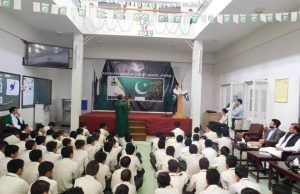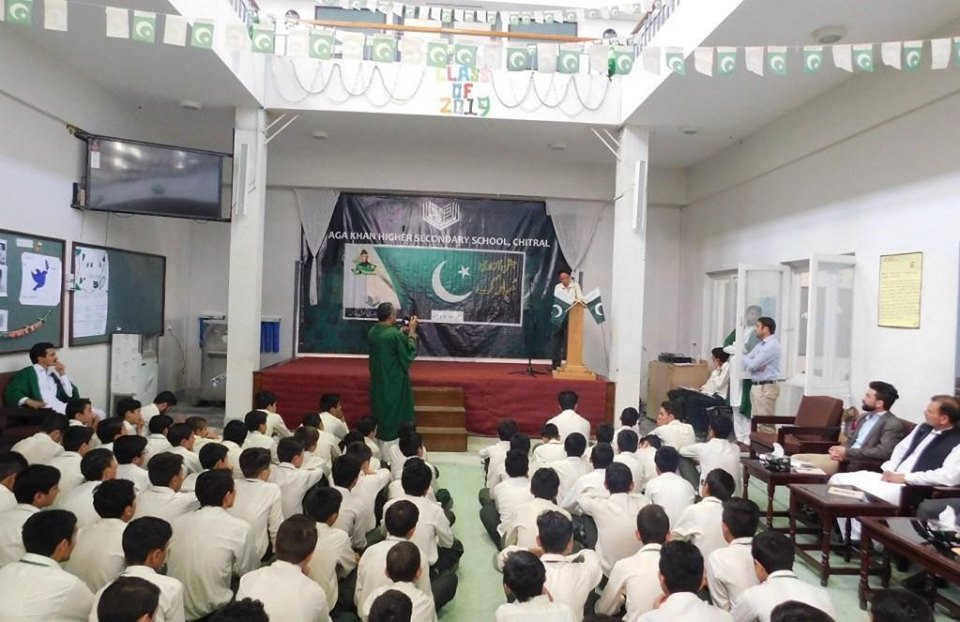 To donate to or volunteer at Agha Khan Foundation: https://www.akdn.org/about-us/support-akdn
4. The Sindh Institute of Urology & Transplantation (SIUT):  SIUT was founded by Dr Adibul Hasan Rizvi in 1970 that is a kidney transplant and dialysis center that provides treatments  all free of cost.  It has emergency centers on Minaret Road, in Takkar ,Muhalla, Sukkur and Sindh. It has also listed to have 1,000 beds available for patients at the center and is regarded as Pakistan's largest kidney disease center as well as the largest public sector health organisation in Pakistan.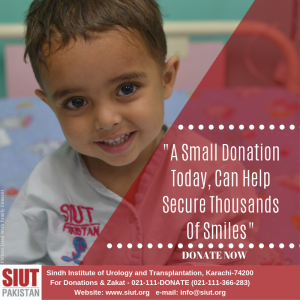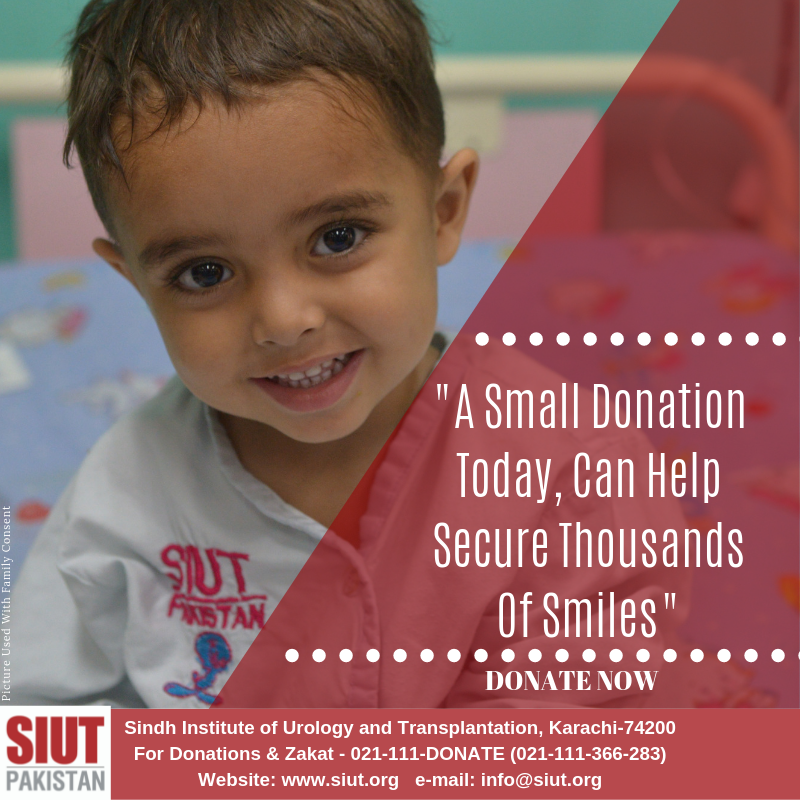 To donate to or volunteer at SIUT: http://www.siut.org/
5. Aman Foundation: The Aman Foundationwas founded by Arif and Fayeeza Naqvi in 2008 that is a not-for-profit organisation aiming to provide solutions to healthcare and education related issues in Pakistan. Through its direct intervention and grant-giving initiative to a number of high-impact organisations, Aman Foundation aims to reshape the lives of the less fortunate. An example of this would be the US$ 12 million grant they provided to the Institute of Business Administration to fund the Aman Tower which is a 12 story building comprising of  classrooms, auditoriums and a library. Aman Foundation also provides ambulance services, nutritious meals to primary school students in underprivileged areas of Karachi as well as providing family planning services among various other health services.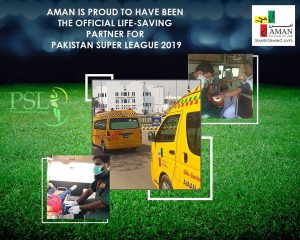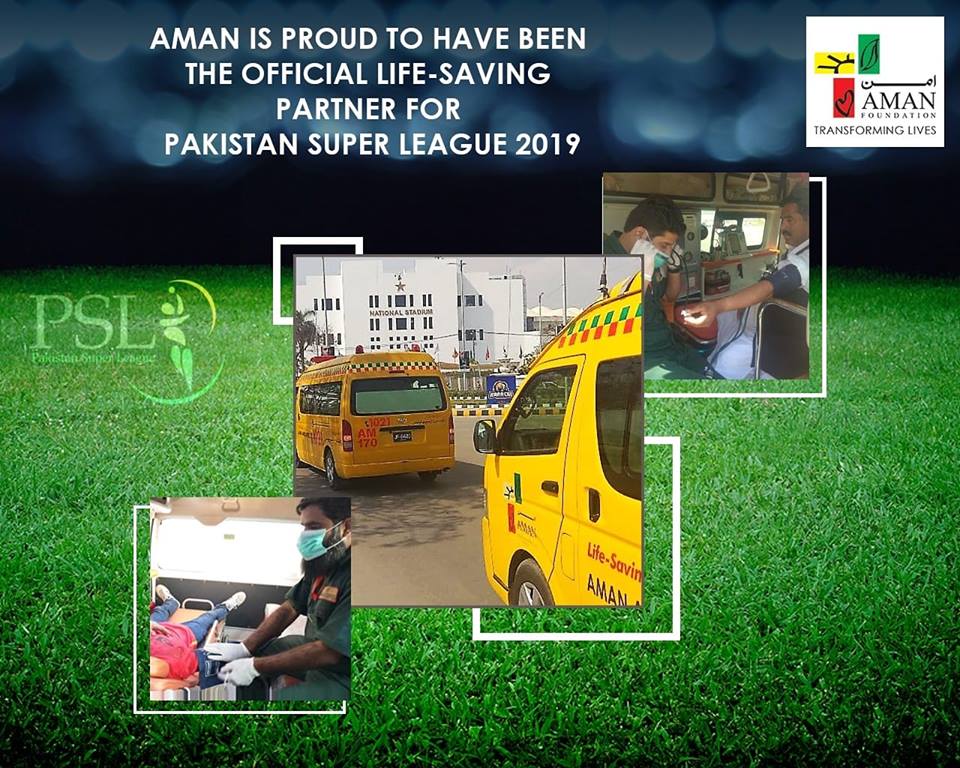 To donate or to volunteer at Aman Foundation: http://www.theamanfoundation.org/get-involved/