KARACHI: Nestled in a corner of Karachi's supposed 'posh' area of residence is the new building of the Footpath School (FS). Echoes of laughter erupt from the corridor as one climbs the staircase leading to the classrooms. Accompanying the sounds is a very familiar hustle and bustle that one can equate with schools in Pakistan. Children reciting the first kalma, teachers attending to students with their queries, girls softly giggling among one another while boys address each other loudly – these are all very common sights that can be found in an ordinary school. However, Footpath School is anything but ordinary. The school, which boasts 600 registered students as of now and was originally located under a flyover in Clifton, is home to a number of street children of the city.
"For me, street children are those who spend more than 12 hours on the streets," says Syeda Anfas Ali Shah Zaidi, the owner of FS, which was previously located near the Abdullah Shah Ghazi shrine. A gust of warm wind blows through the window and provides relief as Zaidi's new office is currently out of electricity. The school is empty and has been for the past few days. "We gave the students some time off because of the heatwave," she informs.
But the path to providing education to underprivileged children was always difficult for Zaidi.  "I was inspired to do something for children when Pakistan witnessed the horrific terrorist attack on young children in Army Public School, Peshawar. I wanted to reinforce the concept that people shouldn't be scared to send their children to school. Also, the conditions for street children are extremely unsafe. They are objected to sexual abuse and drug use from a very young age. Many of these children have either run away from home, are orphans or have been abandoned by their parents for some reason or the other. These children are very easy targets for all kinds of crime."
Initially, it was very difficult for Zaidi to convince children to come and study. Sometimes their parents would intervene; at other occasions, the children would simply be skeptical. However, with time, the children of the area became used to seeing the school functioning in plain sight. The location also allowed other working parents to see that there was hope for their children too.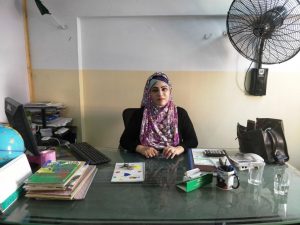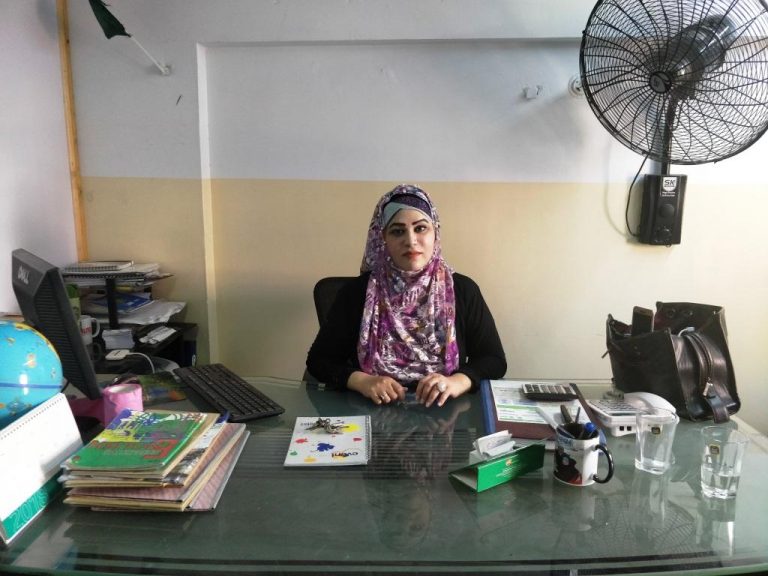 Years later, the school blossomed into a safe space for hundreds of young children. Along with an education, these children were being provided books, uniforms, stationary and notebooks, along with a daily stipend of Rs50 as an incentive to stay in school.
However, problems arose earlier this year in March, when Zaidi started facing resistance from the Sindh government. "In march 2018, I received a call from the Sindh Education Foundation, asking me to meet them. The night before, a report was running on TV which claimed that the government would be opening footpath schools and a committee would be formed for it, headed by Naheed Durrani. I thought perhaps a collaboration was in the pipeline because last year on Independence Day, Chief Minister Syed Murad Ali Shah applauded our efforts and even gave us Rs1 million. We assumed that they wanted to work with us on this again," she shares.
Instead, Zaidi was informed that she would have to shut shop within the next couple of days as the Sindh government was launching a campaign to build footpath schools in the city and wanted to relocate Zaidi's students to other government schools. The matter reached the court and eventually Zaidi was forced to move to another location. "The court has allowed us to remain on the old premises for the three months to hold our admissions," shares Zaidi. Ever since FS shifted to the new location a few days ago, the school has enrolled four to five new students.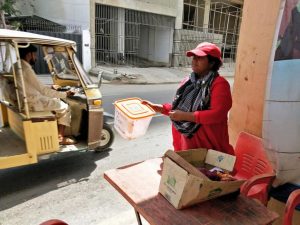 The Footpath School is currently located on Khayaban-e-Badar, DHA, just a few minutes away from the old location."It's going to be difficult to enroll new students once we vacate the premises completely because being on the street helped with our visibility," she shares. Currently, FS has arranged a transport system that picks and drops students to and from the old location.
One could argue that things have gotten better for the students. The new building has two floors: the first floor seats older students and boasts five classrooms. The montessori is located in the large basement that has been done up with posters, artwork and images of iconic figures such as Quaid-e-Azam and Allama Iqbal. The school has a full staff of 12 teachers, all of whom are provided salaries. Further, students can now study in a less noisy space without being subjected to harsh weather conditions.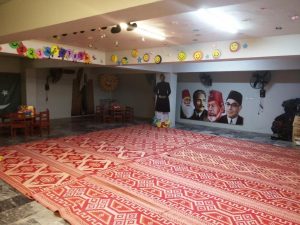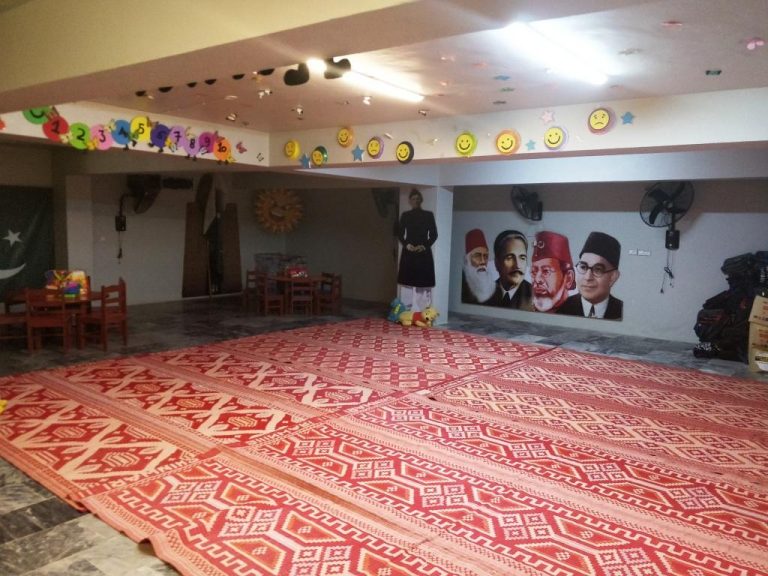 It remains to be seen whether Zaidi is able to maintain the current standards or not. Currently, FS is being funded by private donors but the need for donors has increased as the cost of maintaining the school increases. "I have faith in Allah; I'm sure he'll help us find a way," she replies.
Thankfully, the students aren't disheartened because of the shift. Some of them prefer the new location, saying it feels more like a school now. Shagufta, a student of class 5, feels no difference between the two schools. "Education is education; doesn't matter where one studies. But I like this school, it's really nice," she says with a big smile on her face.