KARACHI: Humaima Malick has opened up about her abusive marriage which lasted for three years.
The actress took the courageous step on her Instagram account, posting a story of how she suffered in silence for years.
Read: Mohsin Abbas Haider accused of domestic violence
"Although it has been years, but all these years and the pain filled days and nights still haunt me. I was only 19-20 year-old miserable young girl who can't even share my screaming wounds with my family," she said.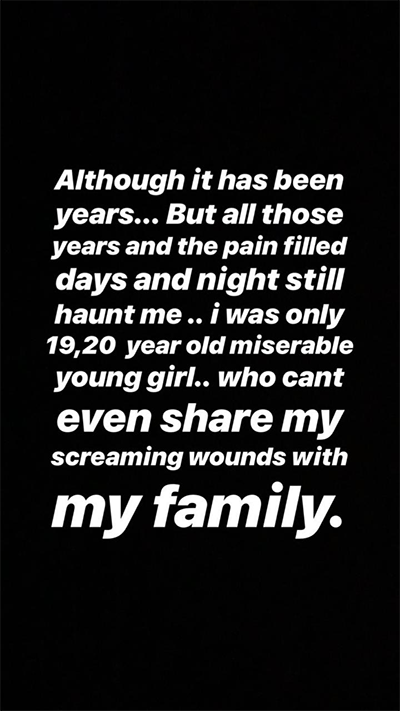 The Bol actress further said, "I'm ashamed of myself today that I didn't do anything for myself in three years of abusive marriage, seven years of another abusive relationship and then it happened again."
She also added that she and her family have been threatened and abused.
"While I was working, making a life for myself and my family, I have been threatened, abused and beaten to death not only once but many times. I'm not scared anymore, I'm just shameful of the silence."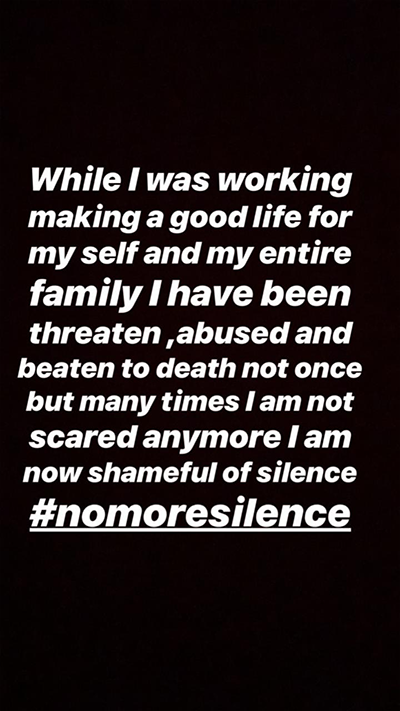 PHOTO: Instagram/humaimamalick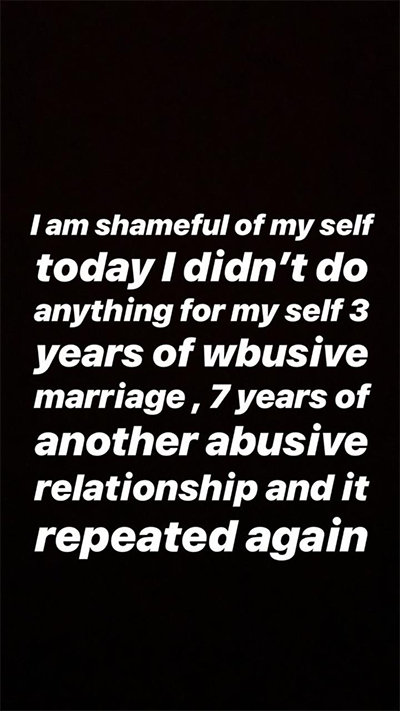 Read: Why women hesitate taking sexual harassment cases to court
Due to a lack of proper legal framework and support, intimidation and threats, lack of support from family and close ones, and also due to divorce being a taboo in our society, many survivors of domestic abuse choose to remain silent. Their sense of shame in this silence is often misplaced.
More power to Humaima for speaking up.