KARACHI: Na Maloom Afraad actor Mohsin Abbas Haider has been accused of domestic violence by his wife Fatema Sohail. In a detailed post published on Saturday, she wrote of her experiences being married to him and how he laid a hand on her countless times, including while she was pregnant with their son.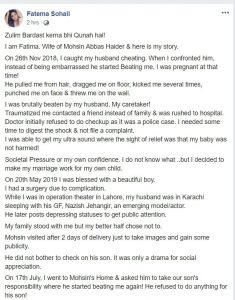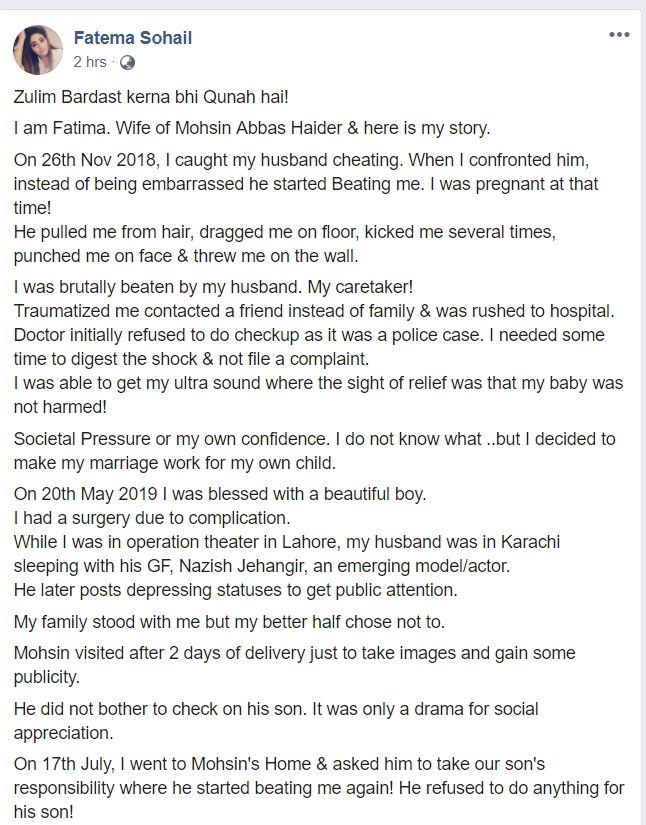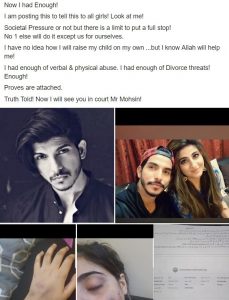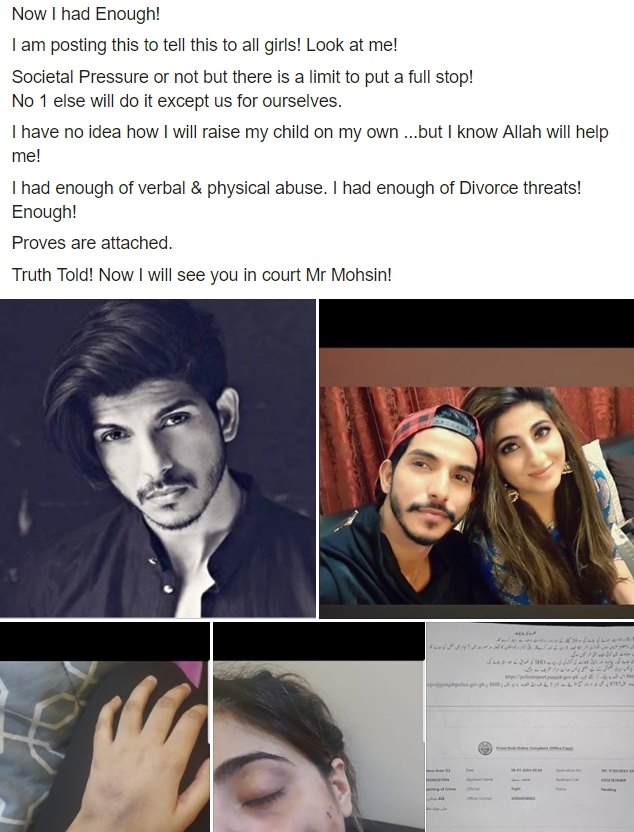 Fatema also accused Mohsin of infidelity. In her post, she claimed he was having an affair with model Nazish Jehangir. Nazish took to Instagram on Sunday giving her explanation and concern over the entire situation. She claimed that she does not deserve the hate that she has been receiving from the public and being accused by people of being a home wrecker.
Mohsin Abbas also broke his silence on the matter in a press conference he held in Lahore on Sunday. The actor said that their wedding happened in 'the heat of the moment', and wasn't supposed to happen in the first place, and that his vulnerability of having lost his mother aided in him making the "wrong decision" to marry Fatema. He added that at that time he believed it was reassuring to see this woman travelling a long distance to offer her support and felt that she would be helpful to him in moments of grief in the future as well. The actor also clarified that they both agreed on the belief that they did not get along or share any 'mutual understandings'. The actor then progressed into speaking about the lies and threats that came from his wife to ruin his career and make him penniless. He also claimed that she was using "the woman card".
The news has predominantly caused an outrage against Mohsin and many celebrities have lashed out on Twitter to condemn his behaviour, with some giving witness accounts of Mohsin beating Fatema and them taking her to the hospital.