American singer Chris Brown has been arrested in Paris over charges of rape brought forward by a 24-year-old woman, French police reported.
In her complaint, the woman alleges Brown assaulted her in a hotel suite in Paris earlier in this month.
Read: A list of Bollywood men accused of sexual misconduct, so far
The 24-year-old reportedly told the police that the two met in a nightclub in central Paris before going to their hotel.
There has been no response from the accused yet.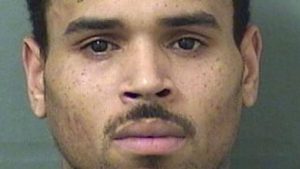 Investigations are currently underway.
As per French media, the two other men being investigated are Brown's bodyguard and a friend.
This is not Brown's first run-in with the law. He was sentenced to five years in probation and received a community service order for assaulting his ex-girlfriend Rihanna, an American pop singer, in his car in 2009.
Read: 5 things women need to start saying in 2019
In 2018, Brown was arrested in Florida after a show over an outstanding warrant. He was released after paying a bond worth $2000. After his arrest, the 29-year-old posted on Instagram, "What's NEW????? Show tomorrow!!!!"