KARACHI: No one can deny that things are just not the same since Meesha Shafi came forward with her allegations against Ali Zafar, and thank God for that. Feminists across the board are doing their bit to start a conversation around sexual harassment and one such effort came in the shape of a panel discussion held by the Centre for Excellence in Journalism (CEJ) and Institute of Business Management (IBA) on Thursday. Titled Breaking the Silence on Sexual Harassment, the panel boasted several well known feminists, including writer, feminist and co-founder of Girls at Dhabas​ Sadia Khatri, feminist scholar and activist Afiya Shehrbano Zia, Bolo Bhi​ co-founder Farieha Aziz, assistant editor at Dawn Razeshta Setna, Sindh High Court advocate Sara Malkani and writer Shahzeb Ahmed.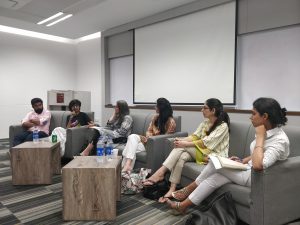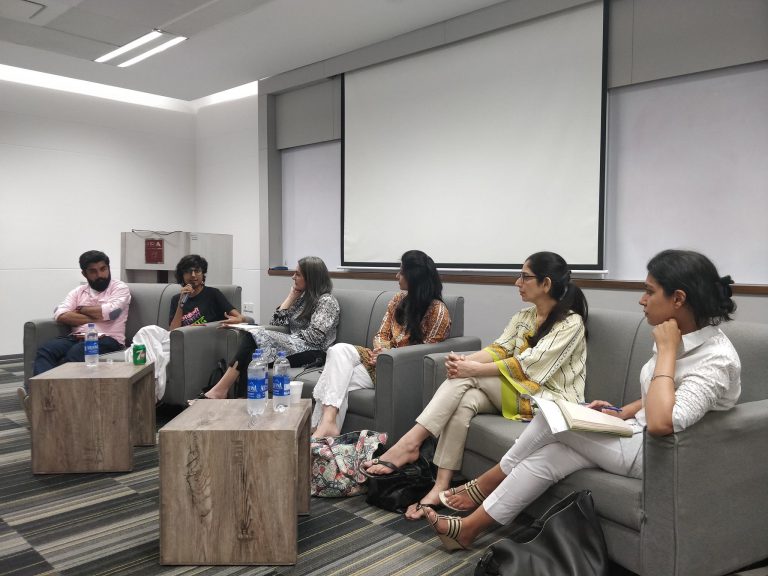 During the discussion, several aspects of sexual harassment came to the forefront, such as defining what sexual harassment is as per the law. However, the bigger discussion centered around women choosing social media as a means of getting justice as opposed to taking the legal route. In Shafi's case, that is a question that has been asked by everyone, fans and critics alike: Why didn't she go to court?
Khatri explained her support for the call-out culture which encourages women to publicly name and shame their perpetrators on social media. "The #MeToo movement is a reaction to the failure of these legal processes that are supposed to give justice to women," she claimed. She also pointed out that laws have come and gone but things haven't really gotten better for women. In her opinion, speaking up on social media helps because the perpetrators can be held accountable and survivors also get support from others online. Afiya Zia disagreed with Khatri. "New age feminists believe that the state structure and laws are set and don't need to be worked on. For my generation, the law was very important."
Malkani went on to explain how current laws pertaining to sexual harassment are flawed. There are currently two laws regarding the sexual harassment: The Protection Against Harassment of Women in the Workplace and section 509 of the Pakistan Penal Code. "The problem with this law is that it's limited to the workplace. There are so many other occasions where women are sexually harassed and those can't be taken up through this law," she explained while adding that section 509 is also problematic because of the way it has worded harassment — i.e the law states that harassment is anything that "insults the modesty of a woman". The word modesty is subjective and therefore excludes many women who don't fit the popular narrative in Pakistan.
Another challenge for women is that they are often not believed. This holds true in Shafi's case. Many skeptics questioned the star and the other women who have come forward, asking them to submit evidence of what they're claiming. Razeshta Setna brought this to light by discussing Karachi University teacher Dr Navin G Haider's case. Dr Navin accused Professor Sahar Ansari and despite having witnesses, KU's inquiry committee initially acquitted Professor Sahar and it took two years for her to finally get justice.
In conclusion, Malkani pointed out, women "have to work their asses off to get to court. How many of us would be able to do that?"