KARACHI: The world's leading philanthropic couple Bill and Melinda Gates shared some interesting insights about the world's social and economic progress in their 2019 Annual Letter, one of which was the inaccuracy and inadequacy of statistical data being collected the world over.
"So often in the world, we think of data as an objective measure. We measure so many things, we look at data to make decisions. But that data is often not objective," Melinda Gates, the co-chair of Gates Foundation, explained.
"The problem isn't only that some women are missing from the record altogether," she added. "It's also that the data we do have—data that policymakers depend on—is bad. You might even call it sexist."
Read: With less than 8% tickets allocated to women, under-representation in Parliament to continue
"We like to think of data as being objective, but the answers we get are often shaped by the questions we ask," Melinda pointed out. "When those questions are biased, the data is too."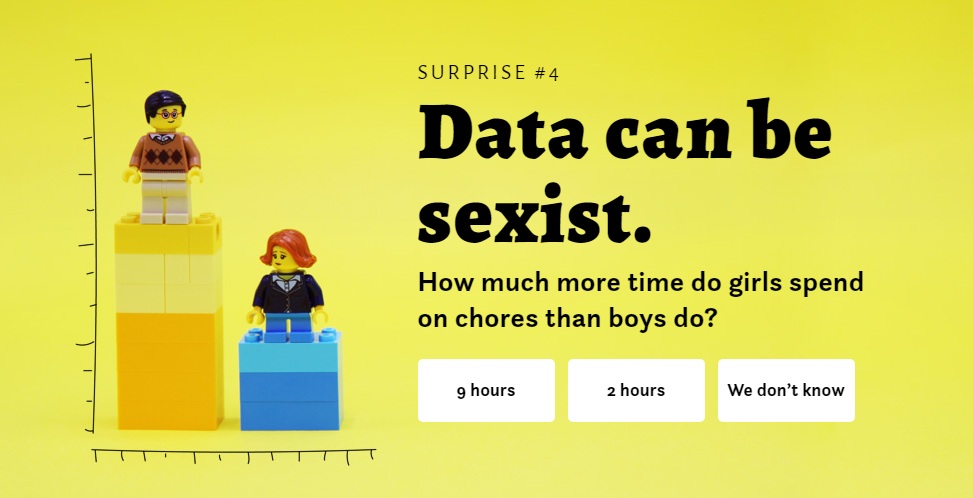 "How much income did women in developing countries earn last year? How much property do they own? How many more hours do girls spend on household chores than boys? I don't know. Neither does anyone else. The data just doesn't exist," she stated in the letter.
Because women in developing countries are primarily seen as wives and mothers, most of the data about them focuses on their reproductive health, not their earnings and assets, the philanthropist couple added.
Female politicians are called 'sexy', male politicians 'heroes' in Facebook comments, data shows
Melinda Gates further emphasized on the role that data plays in driving progress for the world's poorest populations. "Data leads to better decisions and better policies. It helps us create goals and measure progress."
Bill Gates said one of the reasons behind data being inadequate is that an "artificial divide" has been created where some issues are left under-studied since they are tagged as "women's issues".
"That blocks progress for everyone. You can't improve things if you don't know what's going on with half the population. There's no good reason for that, now that technology makes it so much easier to gather data," the founder of Microsoft Corporation added.