KARACHI:  The LGBT community has been patiently waiting for acceptance in a country like Pakistan, where homosexuality is a criminal offence.
'We stand for love'
Identifying as gay in Pakistan can be dangerous. But Salman Khan, a 25-year-old Karachi resident, does not believe in responding to hatred against his sexual orientation with fear.
Salman first realised he was attracted to men when he was 14. An innocent crush on a male class teacher was his first step towards self-discovery.
"I was effeminate so I was bullied by my classmates. I went into isolation for years, fearing almost everything. A constant question haunted me: 'what if people found out?'" says Salman, who is now an LGBT activist and openly gay.
Salman, who has a tattoo in Arabic inscribed on his chest which means 'I'm free', hopes to get married and start a family someday. For that future to be possible, he envisions establishing a thriving, vibrant and radical LGBT movement in Pakistan.
"Sadly, we just have a T of LGBT movement in this country, where of late only the transgender community has witnessed some acceptance by society and the State," he says.
Read: It is now legal to be gay in India 
"I am very proud to see the transgender community being slowly given their due rights. My sibling is transgender; I support her and always stand for marginalised communities' rights but it's very sad that no one is speaking up for the gay community. I wish to see more visibility and acceptance of everyone whether they are gay, lesbian or bisexual," he adds.
He believes that when it comes to the LGBT rights movement, it is more about money, sponsorships, asylum and other privileges than fighting radically towards legalisation of homosexuality.
There are also class dynamics involved. Gay men from elitist backgrounds don't have to tread the dangerous path like middle-class men do, Salman says.
"I want to live here – freely – with my spouse. Is that too much to ask for?"
He has faced harassment and at times received death threats from co-workers because of his activism and views. He, therefore, struggles for better economic prospects.
Despite the uncertainty, Salman continues his work for the inclusion of the entire Pakistan's LGBT community. "I want people to consider us as human beings; I want people to know that we exist, that we stand for love and that there must be an end to homophobia against us," he says.
Luckily, he isn't alone in his fight.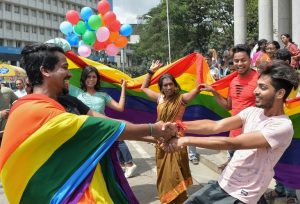 'My brother, father might take my life'
Abdul*, who hails from Khyber-Pakhtunkhwa's Buner, has settled in Karachi, where he lives as an openly gay man despite threats to his life from his own family.
"My father shot at me a few months ago. But I escaped the attempt," he says. "They keep telling me I will be killed very soon. My brother and father might take my life," Abdul says, while adding that he will not flee Pakistan because "he has done nothing wrong to not be given a chance of a happy life".
Read: Dress code discrimination rampant in Karachi universities
Abdul grew up in a highly-conservative family who enrolled him in a seminary where he was abused by older students. Although there is commonly held view that homosexuality is accepted in K-P, Abdul says Pakhtuns usually only put up with gay people if they are related to them.
He has little hope in the LGBT movement though.
"The gay community is sidelined by its transgender friends. There is no unity among the LGBT community, which should be working under one umbrella for their due rights," he says.
Abdul believes there is "there is no country like ours" and refuses to move out of Pakistan. If he does, he says, it will prove he is a useless person who couldn't brave the odds.
"I want to live here – freely – with my spouse. Is that too much to ask for?" he asks.
'I would never have chosen to been gay'
Twenty-nine-year old doctor Shabbir*, who resides in Hyderabad, used to think he had a disease that made him like men. But once he embraced his sexual orientation and came out of the closet, he took upon himself to set an example and counsel young gay men towards a happy life.
Shabbir's home in Hyderabad provides gay men a safe haven, where they can come, vent, share their experience, and try to live a normal life.
"Boys who are unable to talk to their families about their feelings come to my place and engage with the community. That's how we fight depression bred by loneliness and hatred," he says.
However, he adds that there a strict rule against indulging in sex at his home.
"I will marry the person I love because I don't want to spoil some woman's life by hiding my sexual orientation for my family's honor."
He argues that if he allows boys to have sex at his house, it will bring a bad reputation to him in his neighbourhood. "My neighbours trust me because I have spoken to them about sexuality and sexual orientation. They consider us human beings," he says adding that if he will let people at his home get intimate with each other, his neighbours will think his house functions like more of a brothel.
"We have practicing Muslims in our community, who want their folks to accept them. People need to start talking about it now or never," Shabbir says.
He has a question for his countrymen who hate him because of sexual orientation. "Will they become gay if they were given a chance? No?  Neither would I. Because being gay, I am living under constant threat. I would never ever have chosen to be gay," he says.
"But it's done now. It's innate. I was born with this, like this," he adds.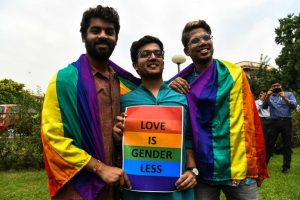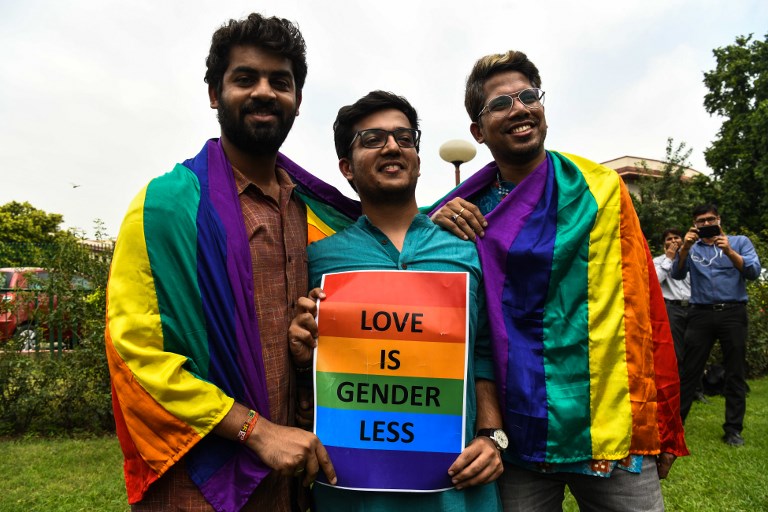 He has been in a relationship with a 22-year-old, whom he plans on marrying someday.
"I will marry him because I don't want to spoil some woman's life by hiding my sexual orientation for my family's honor. I cannot give love to a woman. I have feelings for my boyfriend only," he says.
Although most of his community members fear that an overt stance like Shabbir's will make them soft targets for extremists who think gay men are heretics, Shabbir believes that times are changing and many things that were considered sinful at some point are now widely accepted.
"Didn't they prohibit wearing jeans and using microphones and watching TV? But now they are coming on screens themselves. They cannot stop the wave of change, they will only be swept by it," he says.
*Names have been changed to protect identities