KARACHI: Taylor Swift has been criticized extensively for using her previous relationships and breakups as the basis of her songs. Yet, despite the criticism, there has been a gross interest in her personal life to a point where it has become invasive. Recently, a clip of her interview with Ellen DeGeneres has resurfaced where Swift is visibly uncomfortable with the questions about who her hit song "We Are Never Ever Getting Back Together" is about. The host showed images of Swift and various men and asked her to ring a bell on the right guy to which she repeatedly refused to do. The resurfaced clip of Taylor Swift and Ellen DeGeneres has shed light on just how blatant sexism in the industry is and how female artists are subjected to shallow and objectifying line of questioning.
 

 

View this post on Instagram

 
Scarlett Johansson
Taylor Swift's awkward interview with Ellen DeGeneres isn't one of a kind, just ask Scarlett Johansson! The actor is no stranger to sexist questions. It's always either about her diet or her clothes and is hardly ever about her acting process. After being cast as Black Widow in the Avengers movie, she was once asked if she wears underwear underneath her Black Widow suit and was also asked about if she had to undergo a diet to fit into her costume.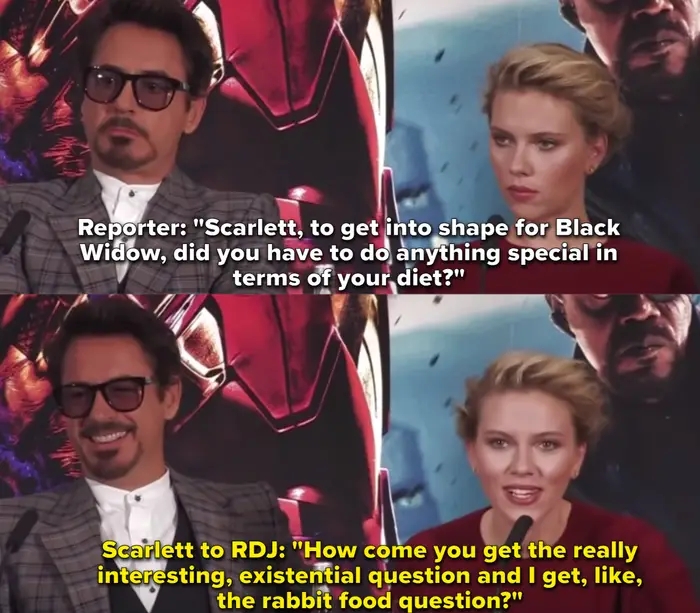 But Johansson hit back and pointed out the double standards on how her co-star Robert Downey Jr gets the "interesting, existential question" and she's subjected to food related questions.
Anne Hathaway
Anne Hathaway is the prime example of how women are exploited by men and other men take advantage of the situation. In 2012, a photographer had purposely taken a picture of her in an angle pointed up her skirt. It was inappropriate to say the least, but interviewer Matt Lauer made it into a sleazy joke when he commented, "Nice to see you. Seen a lot of you lately." He labelled the photographer's inappropriate action as "wardrobe malfunction" and asked her what lesson she learnt from the incident.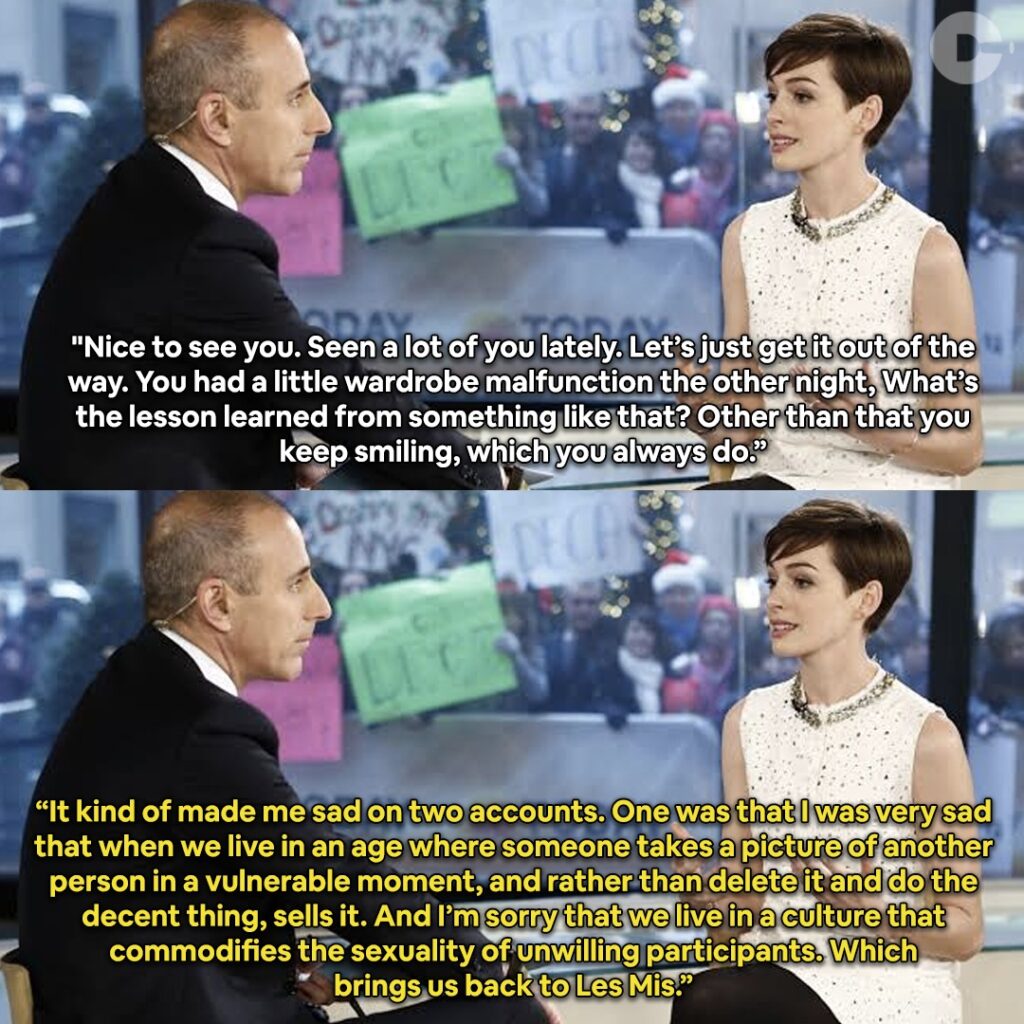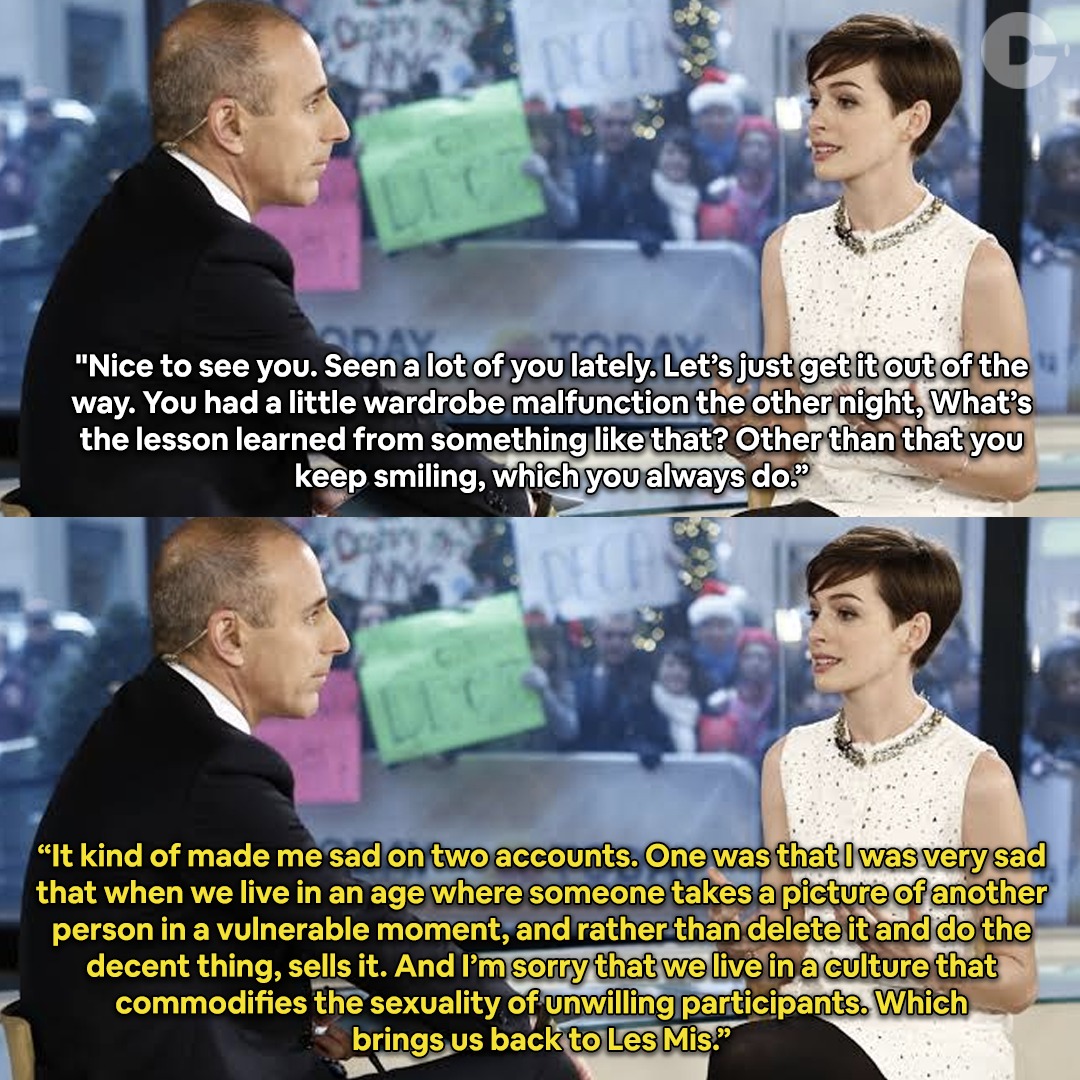 Hathaway corrected the host about it not being a wardrobe malfunction but rather expressed disappointment over how, "We live in a culture that commodifies the sexuality of unwilling participants."
Serena Williams
Serena Williams might be one of the best tennis players of her time but it seems irrelevant because she's a woman. Tennis executive Raymond Moore had no hesitation in degrading and belittling female tennis players with a question laden with sexual innuendo.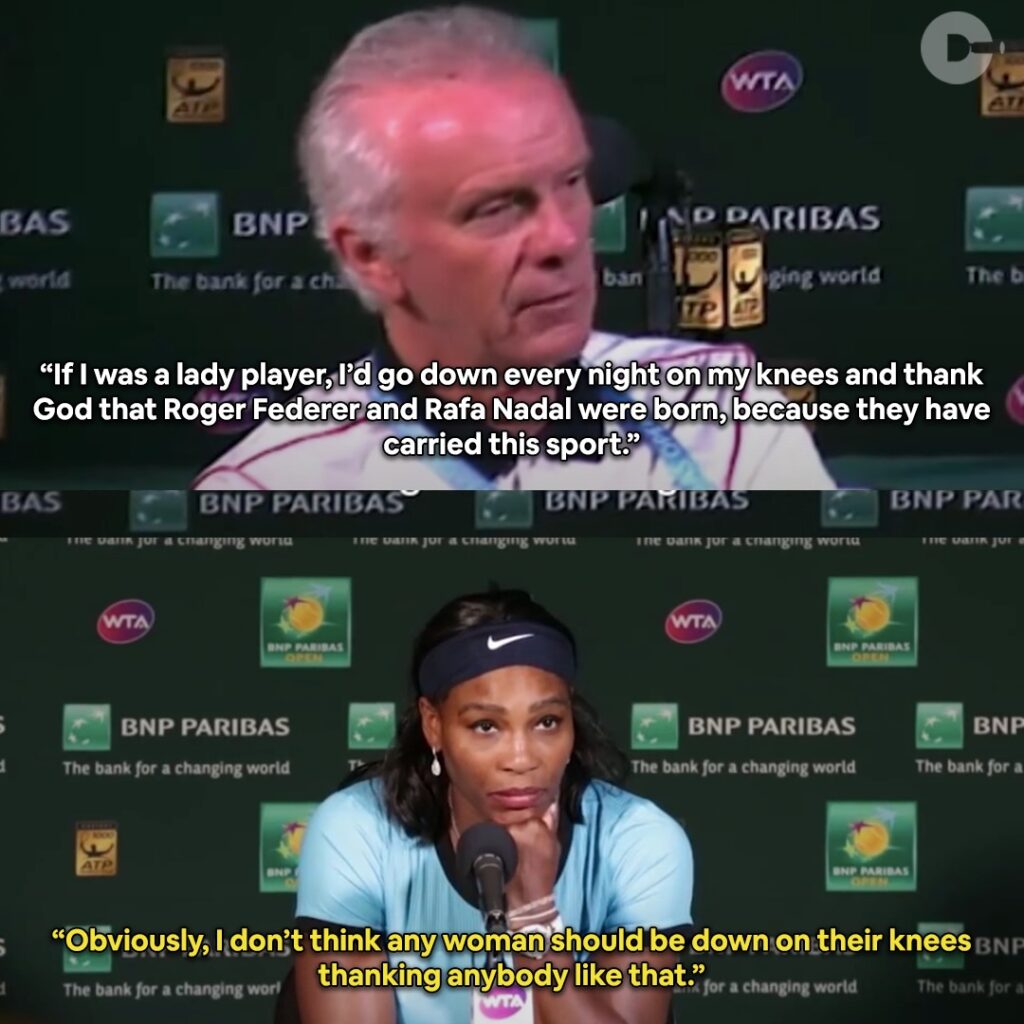 But Williams did not bat an eye and served Moore back in a calm and dignified manner which many believed Moore did not deserve.
Kiera Knightley
Keira Knightley would imagine that after winning the Hollywood Film Award for The Imitation Game in 2014, questions would be about her performance. Instead, a female reporter chose to ask Knightley a question that is all too often asked of female celebrities, "How do you balance your work and home life?"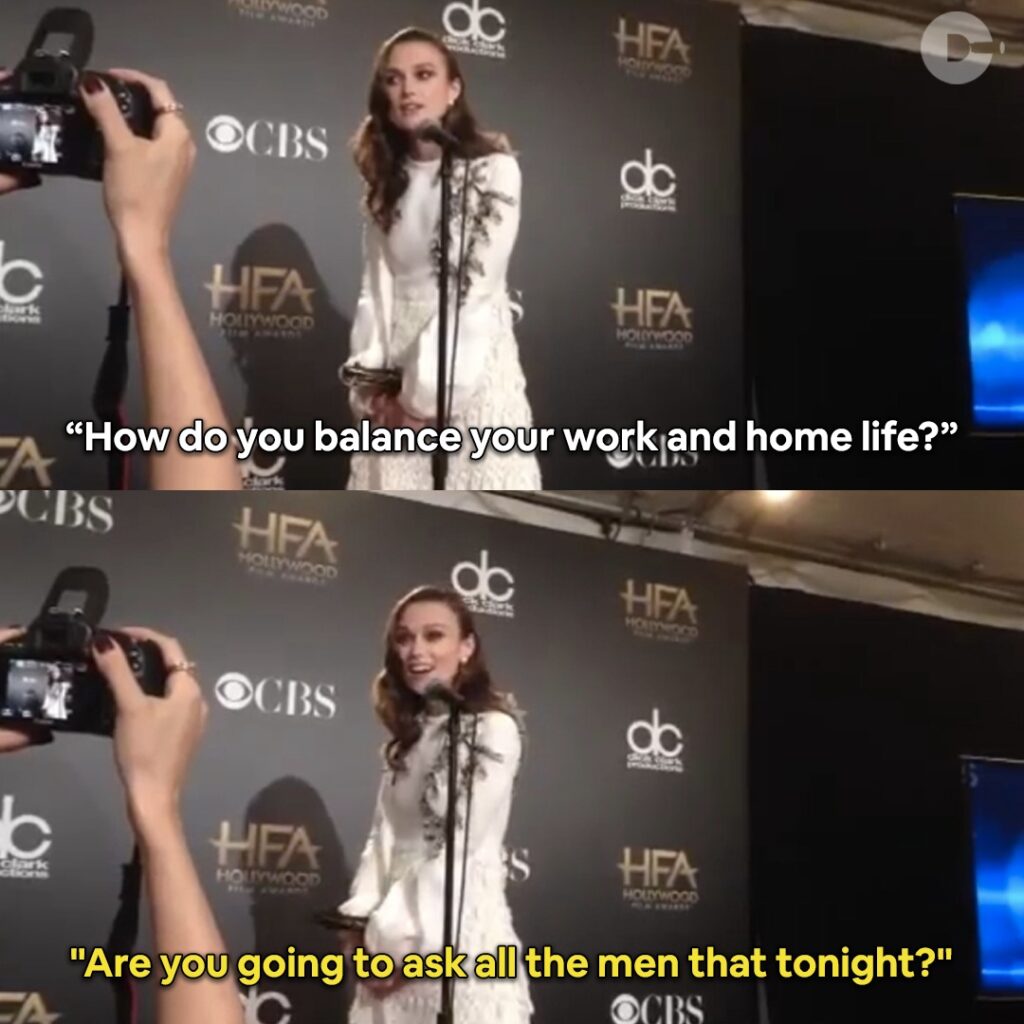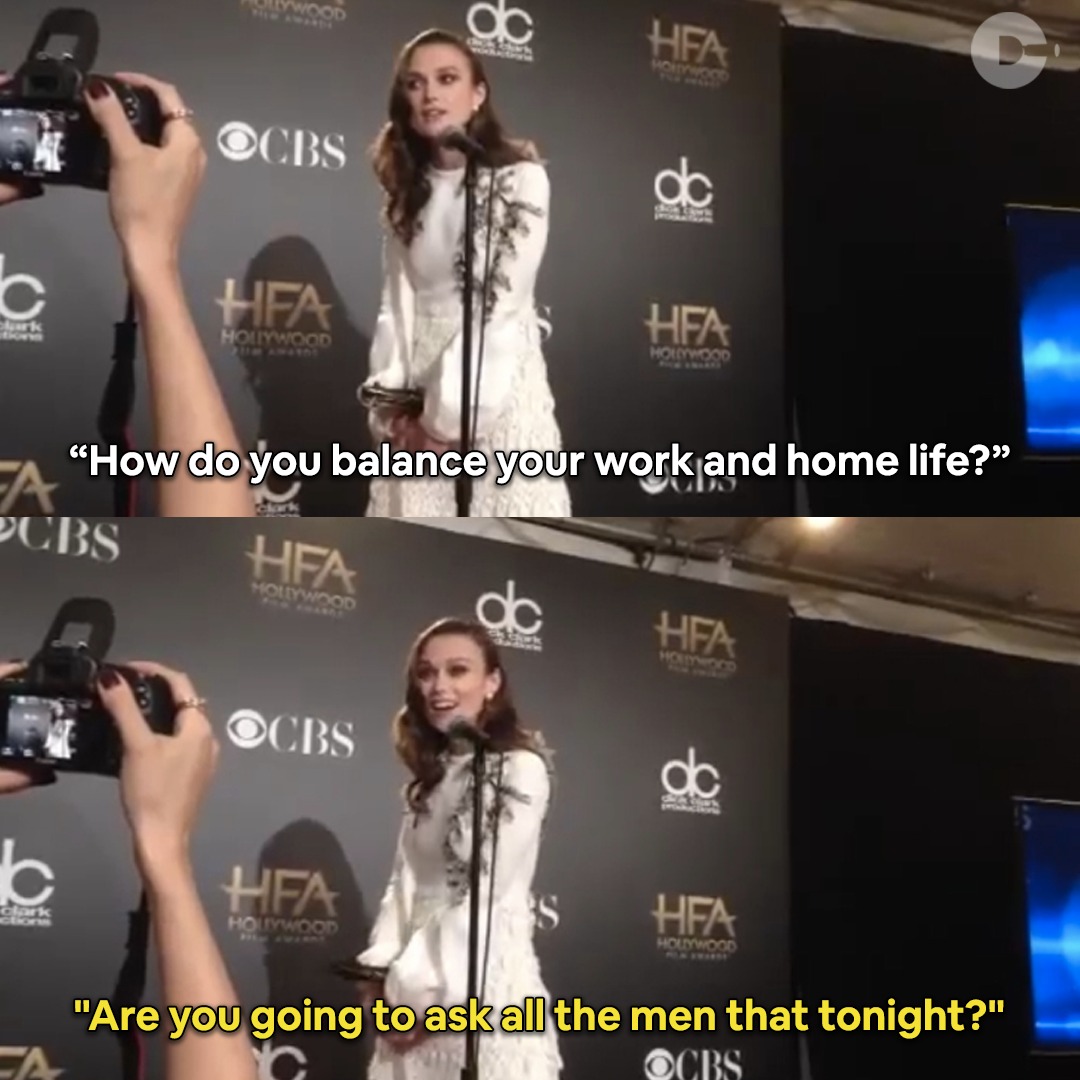 The actor, without missing a beat asked the reporter, "Are you going to ask all the men that tonight?"
Ariana Grande
Unlike Taylor Swift who was put on the spot by Ellen DeGeneres, Ariana Grande has made it clear that she isn't one to take sexism lightly and in a live radio show, she called out the host for his sexist question. The host asked her what she would choose, makeup or her phone, to use one last time.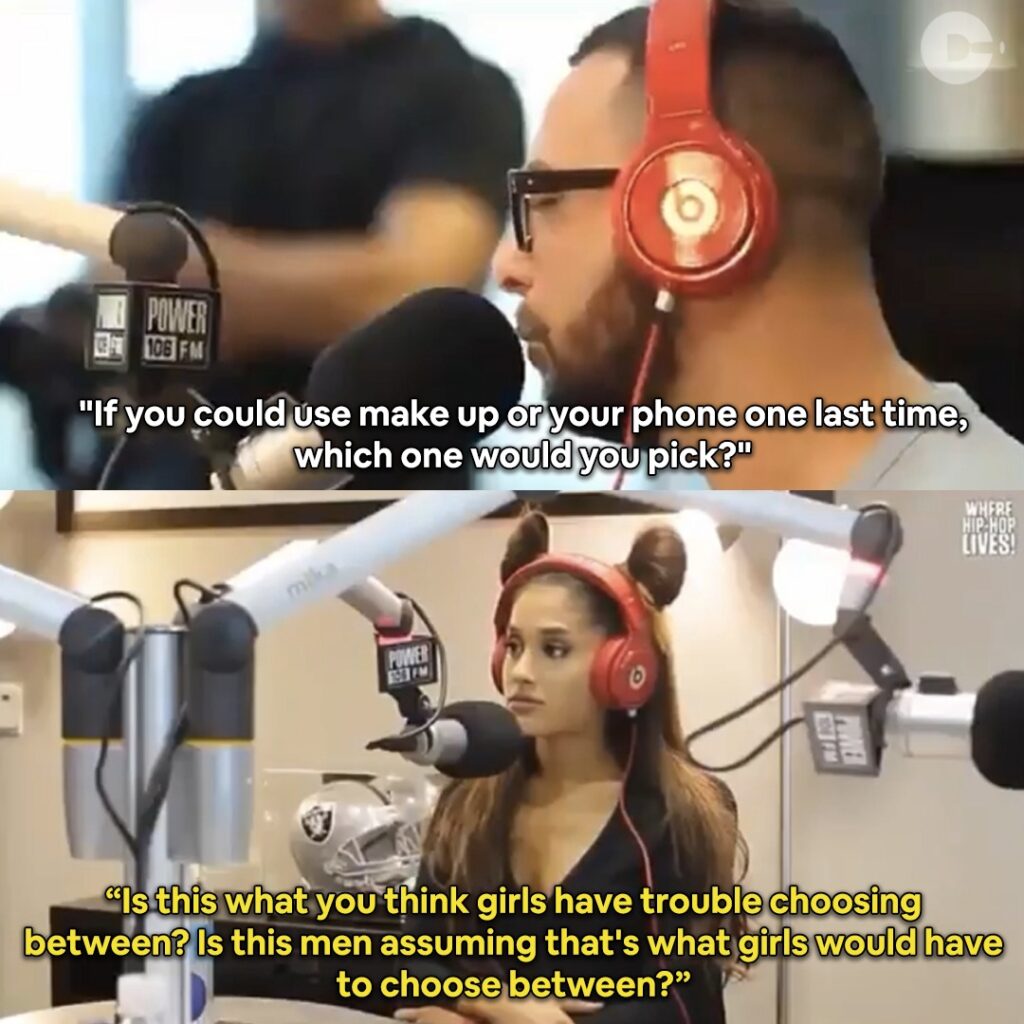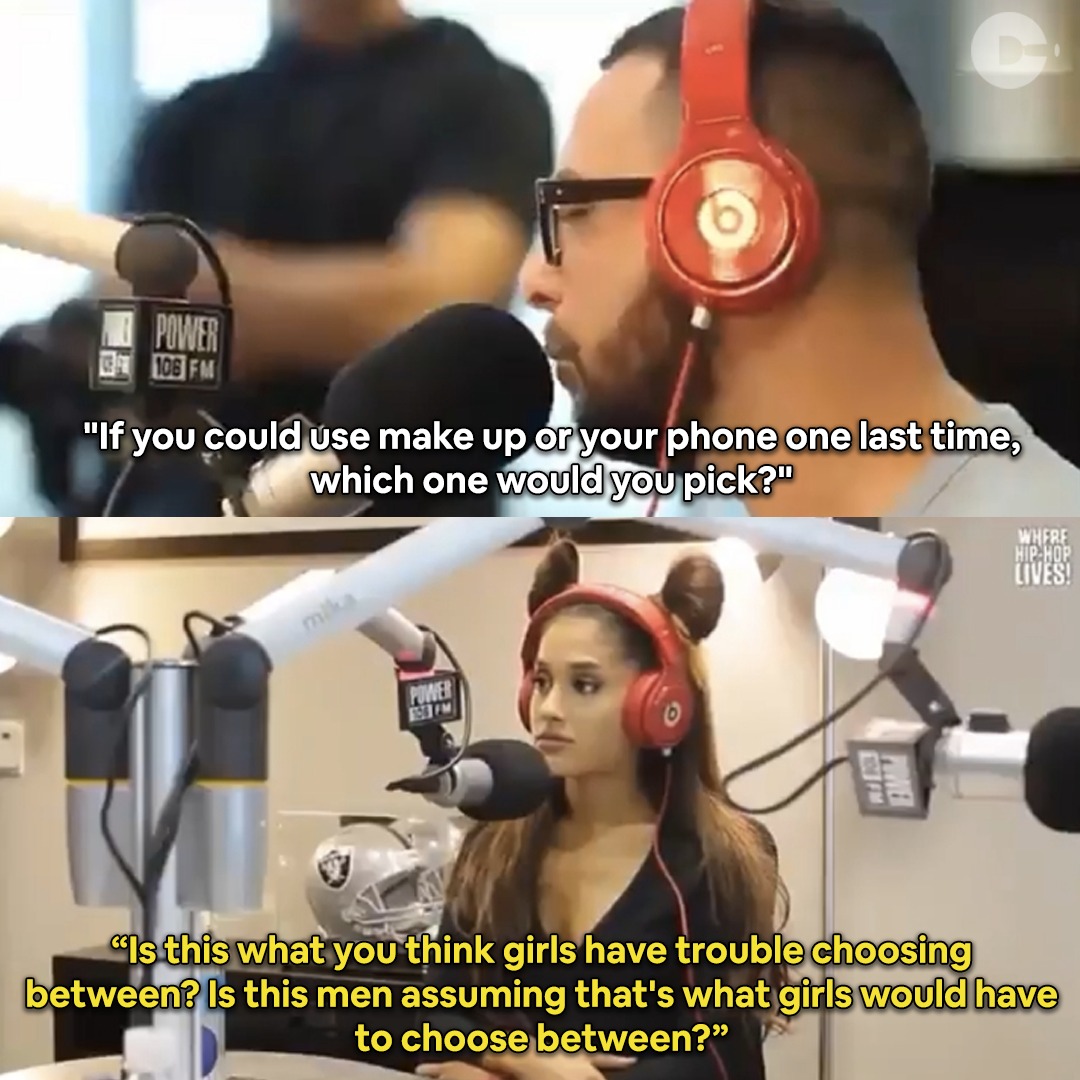 Ariana Grande educated the host on sexism and asked him if he really thought these two items were the only things women had trouble choosing from.
Mindy Kaling
Mindy Kaling has been very secretive about her personal life and that has been more the reason for people to speculate and make sexist remarks about her personal life. She revealed that perhaps one of the most sexists remarks she received was about her role in Ocean's 8 in which she played a jeweler.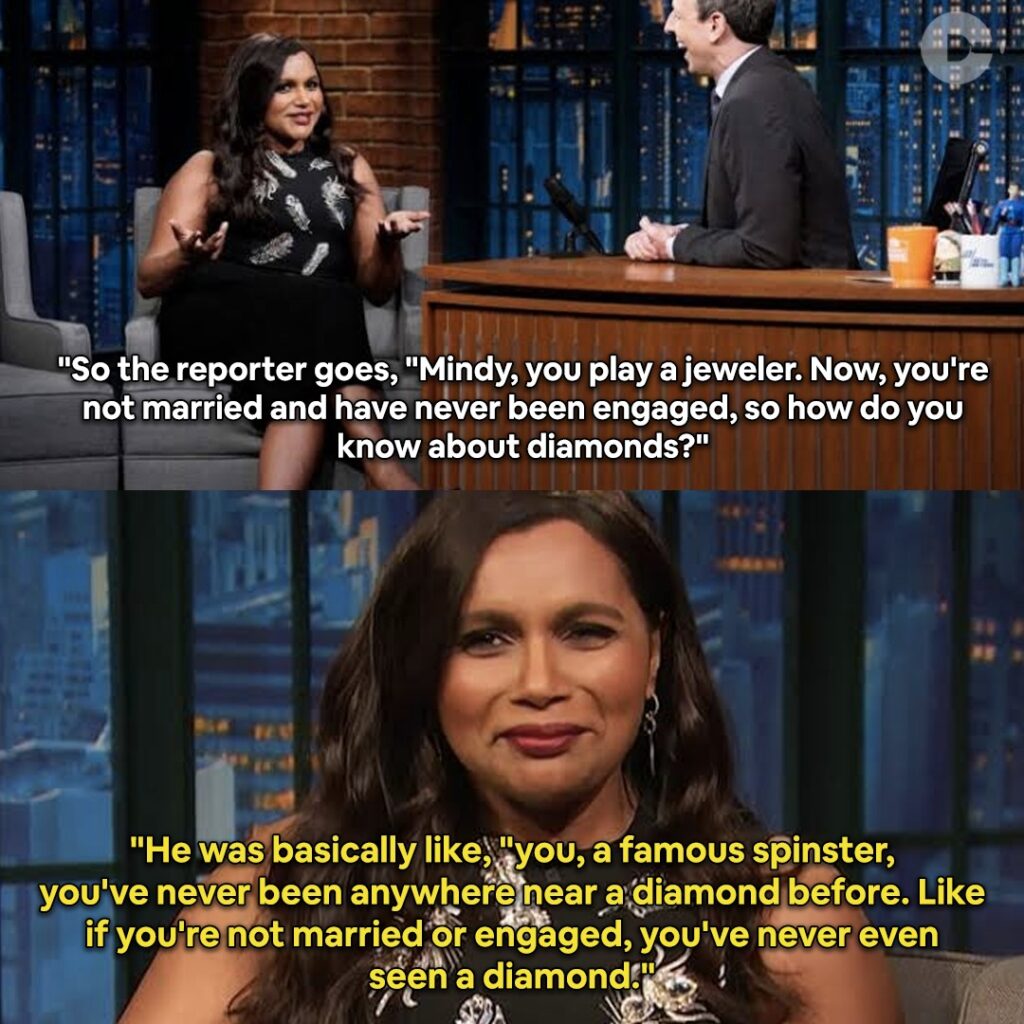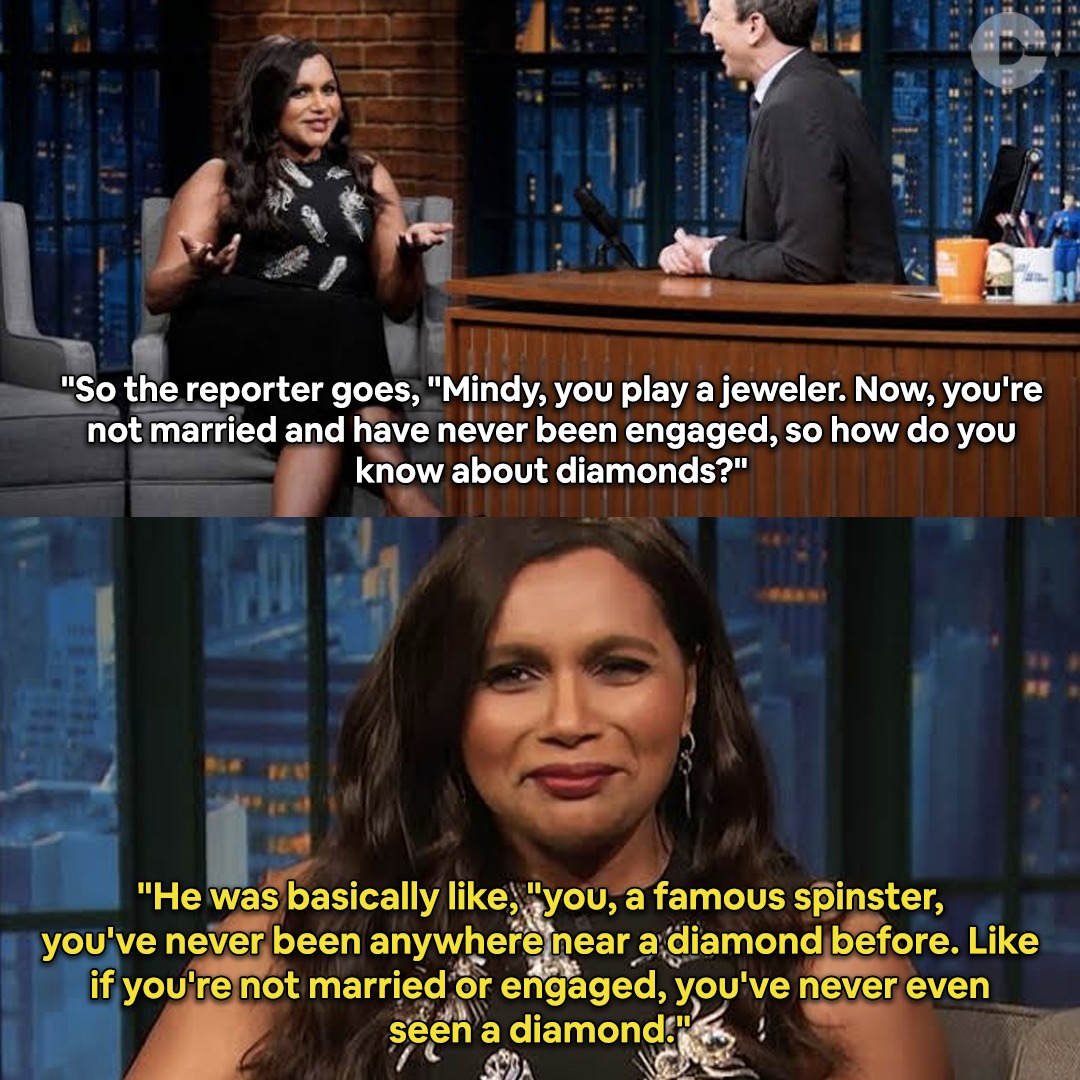 Apparently, because she isn't married or even engaged, there is no way she could know what a diamond could look like!