KARACHI: It is just a normal Tuesday morning for the Kardashians even when a controversy about them is bubbling. Juts last month, Kim Kardashian irked her critics when she wore the iconic Marilyn Monroe dress to the Met Gala. And it seems as though the critics might have been in the right.
Marilyn Monroe had worn a custom-made Jean Louis dress during John F Kennedy's birthday celebrations (the actor was rumored to have had an affair with both, the president and his brother). The skin colored dress was so skin tight it is said that Monroe could not wear anything underneath it and so the hand sewn crystals were strategically placed. In 1999, the dress sold at an auction for $1,267,500 and would remain in a temperature and light controlled glass case until 2022 when Kim Kardashian wore it for the red carpet.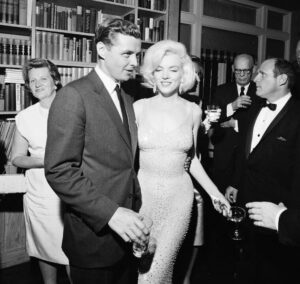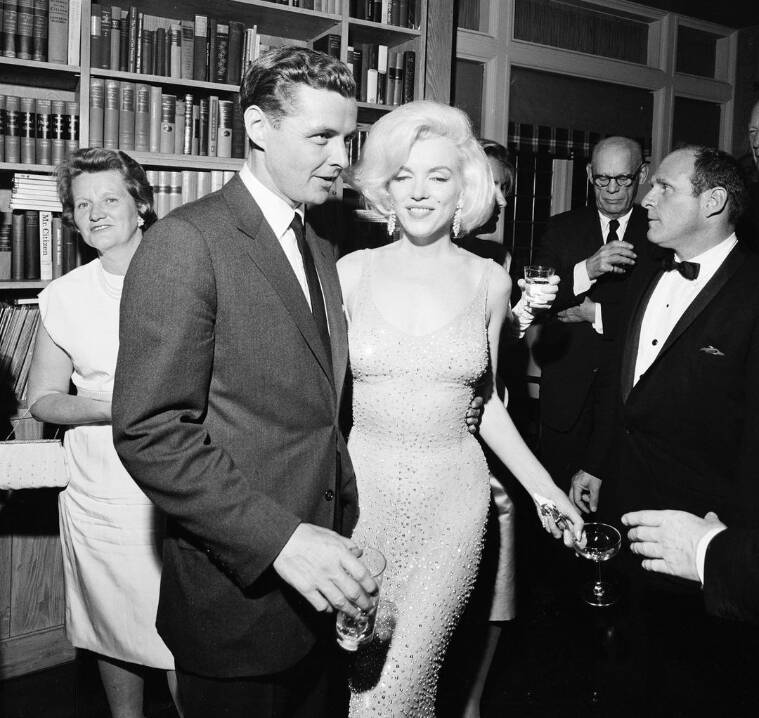 Critics argued that Kim Kardashian could not do the iconic Marliyn Monroe dress justice. They pointed out that she was not the right skin tone and was not the same body shape as the original owner and thus, the effect that dress was intended to have would not happen on Kardashian. However, on her part, Kim Kardashian made sure to follow all strict instructions when it came to the dress. She was not allowed to make any alterations (instead went on a very unhealthy diet) and also could not wear any body makeup. The dress did not fit Kim Kardashian and she had to change into a replica soon after walking the carpet because it was that tight.
View this post on Instagram
However, new claims have come to light just one month later. It is being reported that the Marilyn Monroe dress has allegedly been damaged after Kim Kardashian wore it. Pictures of the dress began circulating online which showed that allegedly the fabric had been stretched out and crystals were missing from the bodice.
Marilyn Monroe's iconic dress has reportedly been damaged after being worn by Kim Kardashian at the Met Gala.

The dress now shows signs of tearing, and several crystals are either missing or hanging off of it. pic.twitter.com/cFu1lUBmzS

— Pop Crave (@PopCrave) June 13, 2022
While at the time of loaning the dress Ripley's Believe It Or Not! Museum had assured that all precautions had been taken by Kardashian and no damage was done. However, they have not responded to the recent claims.