KARACHI: Over the past few days, the public has been privy to some of the most intense and intimate details of Johnny Depp's personal life during his marriage to Amber Heard. What began as a love story took a turn for the worse with allegations of abuse (verbal, physical and sexual) from both sides. Now, the former couple is facing off in court over defamation claims. Here is all that we know about the Johnny Depp and Amber Heard saga.
Marriage, abuse and divorce
The couple first met back in 2012 while filming for The Rum Diary. At the time, both, Depp and Heard, were dating different people but by 2014, they were engaged and by 2015, they were married to each other. However, the marriage was short lived and in 2016, Heard arrived in court with a bruised face and filed for divorce. She alleged abuse and claimed that Depp had thrown a phone at her which hit her on the face. She went on to claim that the actor would get violent under the influence of drugs and alcohol and that he is, "Often paranoid and his temper is extremely scary for me as it has proven many times to be physically dangerous and/or life-threatening to me."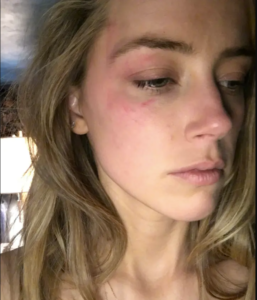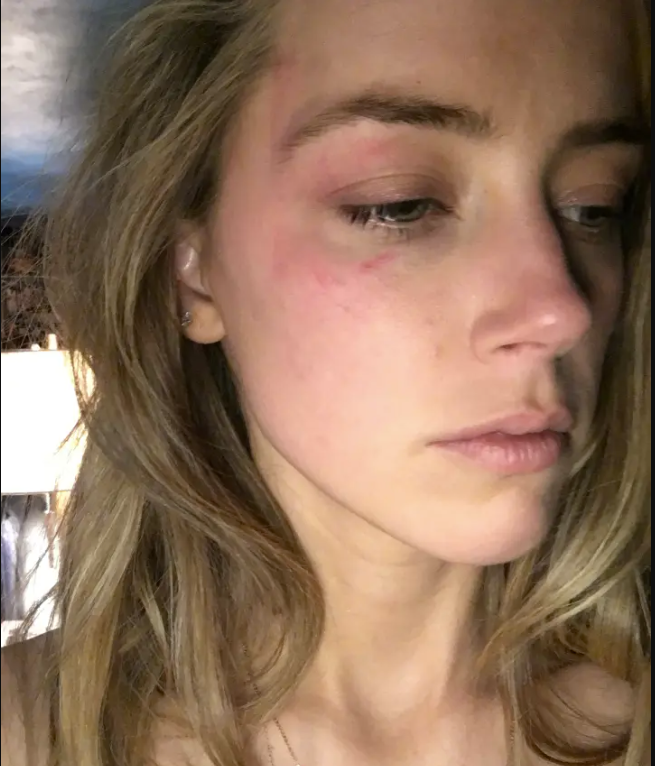 By 2017, the divorce was finalized, with Heard receiving $7 million as part of the settlement, which she said would be going to charity. The couple also agreed to a non-disparagement clause which prevented either party from speaking about their marriage and subsequent divorce in a negative light.
The Op-Ed and the case filing
Despite agreeing to the non-disparagement clause, Amber Heard wrote an Op-Ed for the Washington Post and while she did not name Johnny Depp, she did claim to be, "A public figure representing domestic abuse, and I felt the full force of our culture's wrath for women who speak out."
The Op-Ed was what sent the ball rolling for the current defamation case. In 2019, Depp filed a $50 million libel suit against Heard which also called her the "perpetrator" of the domestic abuse. Heard, in turn, filed a counterclaim to get Depp's case dismissed.
The therapist, assistant and friends
Earlier this week, witnesses took the stand in the ongoing defamation case to speak up about what they had witnessed during the two actors' short lived marriage.
As per Laurel Anderson, the couple's former marriage counselor, there was "mutual abuse" between Heard and Depp. She admitted that both parties admitted to her during counseling that they were physically abusive towards each other. She did, however, say that Heard would often initiate the fights and that Depp was more controlled in the situations.
Depp's elder sister, who is also his manager, took to the stand to refute Heard's claims and told the court that her brother swore never to perpetuate violence since he had been a victim himself. She did admit that she had been concerned about the dependence Depp had on pain medication.
Amber Heard's former assistant took to the stand to testify that Heard had a penchant of being verbally abusive. Kate James claimed that she never saw any bruises on Heard's face and instead, accused her former employer of being verbally abusive towards her on the phone and in-person. She even recalled an instance when she asked Heard for a raise and the infuriated actor got up in her face screaming, so close that her spit landed on James' face.
Isaac Baruch, former manager of Depp's Viper Room club in Los Angeles, was also called in to testify. While he was all praises for Heard, who he claims, "I fell in love with her, just like Johnny fell in love with her. She was totally gracious, respectful," he also said that, "It's not right, what she did…It's insane."
Baruch testified that Heard had told him that her husband threw a phone at her and hit her but he never saw the evidence of abuse, "I'm looking, and I inspect her face," Baruch said of the alleged May 2016 incident. "And I don't see anything…I don't see a cut, a bruise, swelling, redness."
Johnny Depp takes the stand
Fans learnt a lot about Johnny Depp during the course of the trial. They learnt that he came from an abusive background where his mother would abuse her children and her husband. He claimed that was one of the many reasons why he stayed in the abusive marriage to Heard. He was also open about how he felt the need to stay with Heard since he left his former partner and mother of his children, Vanessa Paradis, for Heard.
Johnny Depp on why he stayed with his ex-wife Amber Heard despite her "behavior"

"Because my father stayed. Because I had been in that relationship with Vanessa [Paradis] and that was lost, and I didn't want to fail. I wanted to try to make it work…maybe I could help her." pic.twitter.com/ba0nkJu2jf

— CBS News (@CBSNews) April 20, 2022
Johnny Depp made a number of claims against Amber Heard. He accused his former partner of cheating on him with billionaire Elon Musk and co-star James Franco. Both have been called in to testify on behalf of Depp.
Around 11pm on 5/22/16 James Franco visits Amber at her apartment and allegedly asks "what happened to you?". CCTV footage is referenced by Depp's lawyers who claim Heard was having an affair and is visibly injury-free, though her face isnt clearly visible pic.twitter.com/Hg6tMd6NB4

— van (der woodsen) (@drugproblem) April 22, 2022
Depp claimed that Heard was the one to blame for his severed finger. He said that Heard flew into a fit of rage over their prenuptial agreement and threw a glass bottle at him which severed his finger. "I don't know what a nervous breakdown feels like, but that was probably the closest I've ever been," he said. He also explained that he lied about how he cut his finger because he did not want to expose Heard for what she had done. He did, however, reveal the truth to his personal doctor later on.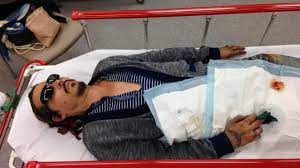 Depp talked about how Heard would manipulate him and recalled the time she accused him of headbutting her. To prove her claim, she showed him a bloodied Kleenix but on further inspection, Depp found out that it was red nail colour and not blood.
Depp says after Heard threw away the tissue, he took it out of the garbage.

Depp: I inspected it pretty closely and realized it was nail polish. #JohnnyDepp #AmberHeard @LawCrimeNetwork pic.twitter.com/VJ6JHr7Gl0

— Sierra Gillespie (@sierragillespie) April 20, 2022
In another claim, Depp accused Heard of pooping on his side of the bed after an argument. He recalled how he had been running late to Heard's birthday party because of a meeting which went over time. When he arrived, Heard went into a verbal storm against him. He eventually sat her down and told her he was leaving her. After she started hitting him, he left the penthouse and planned to return the next day while Heard would be out to retrieve his belongings. His bodyguard had advised him not to and revealed there was human fecal matter on his side of the bed, "It was a photograph of the bed, our bed. And on my side of the bed was human fecal matter."
Depp also admitted into evidence a recording of Heard admitting to hitting him and gaslighting him about the abuse he had to endure.
Damning evidence
While it may have seemed things were going in favor of Johnny Depp in his claims against Amber Heard, there was some damning evidence against him as well. The first was in the form of graphic text messages he sent about his wife. The messages read, "Let's burn Amber," and later, "Let's drown her before we burn her. I will f*** her burnt corpse afterwards to make sure she's dead."
In another message, he called his ex-wife a "slippery whore."
Amber Heard and her defense team admitted videos and audios that went against Depp. In one video, Depp could be seen flying into a fit of rage and destroying bottles in their bar and getting even angrier when he finds out he is being recorded.
In an audio submitted to the court, Depp is heard talking about cutting his finger. This was an important piece of evidence because Depp claimed that it was Heard who caused him to severe his finger by throwing a bottle of Vodka at him.
Amber Heard is yet to take the stand to testify against Johnny Depp. It is expected that she will talk about the abuse she faced including claims of sexual abuse.