KARACHI: Another year and yet another controversy surrounding the Aurat March. This year, the Minister for Religious Affairs and Interfaith Harmony, Noor-ul-Haq Qadri, has urged the government not to allow any organization or individual to raise "anti-Islam slogans" during Aurat March. He also demanded that "International Hijab Day" be observed on March 8th instead. Senator Sherry Rehman was amongst many who called out the minister for his letter against Aurat March.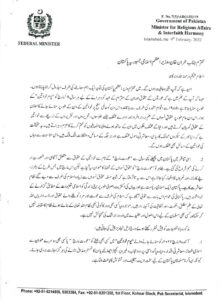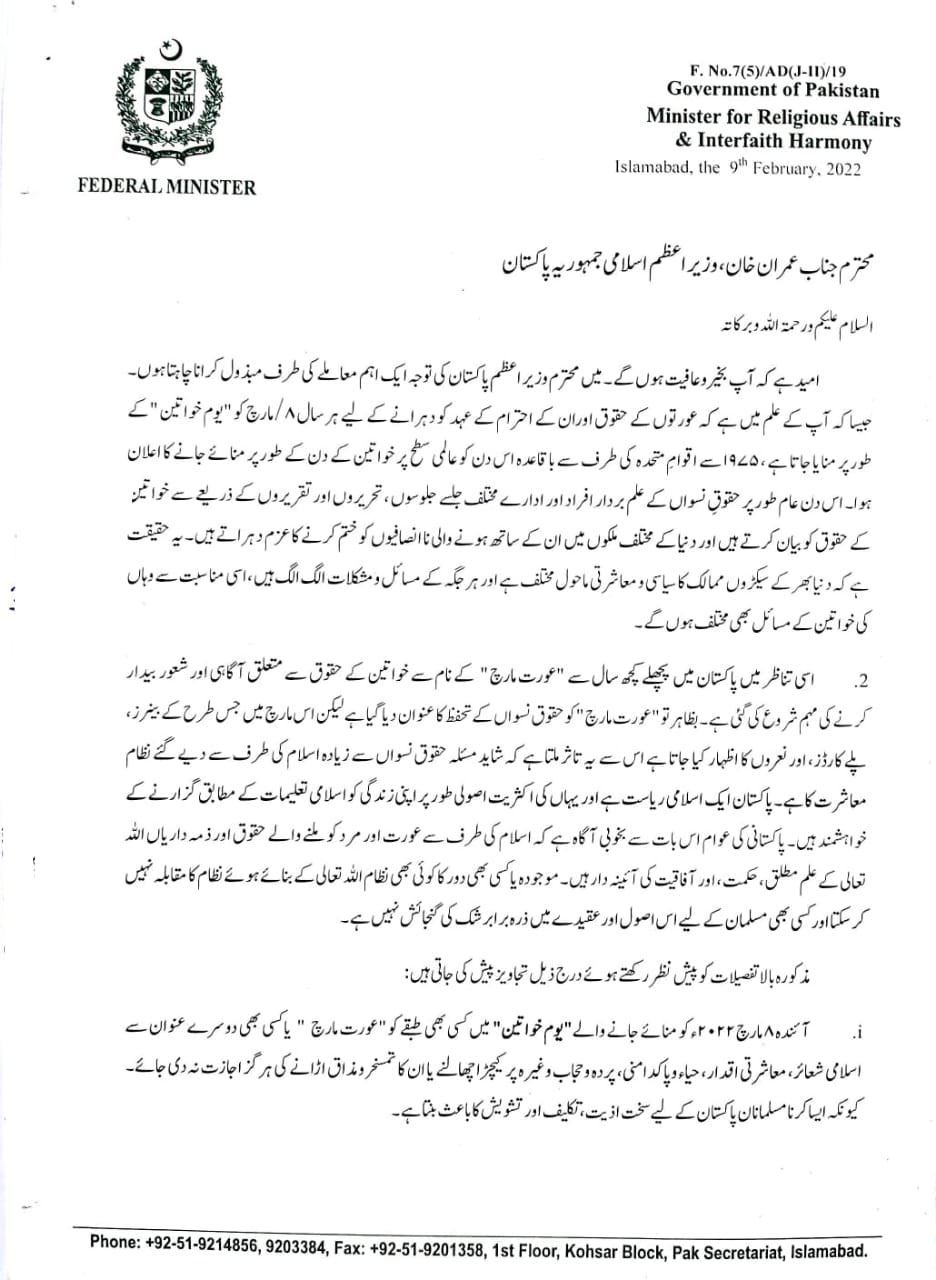 Qadri claimed that this was what he described as a means to express solidarity with Muslim women whose religious freedom is being curbed around the world. He went on to say that Aurat March "totally disregarded the problems being faced by Muslims, as their banners, placards and slogans mismatched with the local social, political and religious norms." He went on to accuse the event of maligning Islam's "golden principles of life", especially for women. Qadri stressed that celebrating "International Hijab Day" would bring in attention from the global community including the United Nations, to the mistreatment of Muslim women in India and in India held Kashmir.
Real Aurat March! Muskan becomes the greatest symbol after Joan of Arc.
Let's celebrate her braveness as a Women Day.#AllahuAkbar #MuskanDay pic.twitter.com/Kbw9LUkqdB

— Muhammad Irfan (@_Muhd_Irfan_) February 17, 2022
Senator Sherry Rehman was quick to respond to the claims made by Qadri about Aurat March and tweeted, "Such a statement from a federal minister is strange." She went on to further question, "What will you gain by imposing a ban on a march by unarmed women?" Rehman also drew attention to the irony of the situation and wrote, "On the one hand, we condemn India's attitude, but on the other you talk about banning a women's march."
Religious Affairs Minister has written a letter to the PM asking for an "Int'l hijab day" instead of Aurat March on Int'l Women's Day. How is the right to wear a hijab under threat in Pakistan? Quite the opposite.He can celebrate hijab any day; one doesn't exclude the other. pic.twitter.com/th8wq4mkZt

— SenatorSherryRehman (@sherryrehman) February 17, 2022
Pakistan's former ambassador to the UN Maleeha Lodhi also expressed her disappointment at Qadri's letter and called it, "Unbelievable. And unfortunate. Noor-ul-Haq Qadri asks PM Imran Khan to ban Aurat March."
Unbelievable. And unfortunate. Noorul Haq Qadri asks PM Imran Khan to ban Aurat March https://t.co/3INyBWo0Am

— Maleeha Lodhi (@LodhiMaleeha) February 17, 2022
Others have also come forward in support of Aurat March.