KARACHI: Hum Kahan Ke Sachay Thay finally aired its last episode on January 2nd. We say 'finally' because the first half of the drama was dragged on for far too long while the last few episodes seemed to have been rushed through. Perhaps it was the backlash the drama received that pushed the team into wrapping it up in only 22 episodes or maybe that was the plan all along. Either way, the show concluded on a rather hopeful note.
View this post on Instagram
Aswad (Usman Mukhtar) has an epiphany when he finds out the truth about Mashal (Kubra Khan) and Mehreen (Mahira Khan) and even himself. Based on a conversation with a therapist, he realises that he is abusive and is hurting Mehreen. A few teardrops later, Aswad transforms into the man of Mehreen's dreams. He welcomes her home with balloons and a cake, apologises to her multiple times (about time!) and cares for her like never before.
Mehreen, on the other hand, reconciles with pretty much everyone. She goes back to university on her husband's insistence, even visits her grandmother's house and holds her elders accountable for what they did to Mehreen and Mashal as kids. Both, her nani and maami take responsibility for their actions and accept Mehreen as the loving girl she always was.
View this post on Instagram
Now, while we all love a happy ending, we are not entirely sure of how realistic this one was. Sure, Aswad has more insight and truly wants to change his ways. But Aswad also has years of unlearning to do and one meeting with the therapist could not have been enough. Did the therapist ever meet Mehreen? What about the hallucinations she was having for months after Mashal's death? Moreover, how did she forgive Aswad in the blink of an eye?
It is true that Aswad apologises for his actions but it seems as if all it took for Mehreen to forgive him for everything was one conversation and some balloons. In an interview with BBC last year, Mahira Khan made it clear how "the hero cannot be someone who is abusive", yet in Hum Kahan Ke Sachay Thay, we see her character openly admitting that she is in love with her abuser. Of course, people change but never overnight. Never before seeking professional help (that lasts longer than one session).
View this post on Instagram
Perhaps Aswad's gradual transformation could not be squeezed into 22 episodes but when viewers spend so much time hating a character, they need to be allowed the same time to see the character in a different light.
When Aswad goes from telling Mehreen "zindagi saza hai" to "tum giri toh main marr jaunga", the two also start colour coordinating like a newly wed, madly in love couple. Like so many couples, they also have their final scene at Port Grand, the ultimate dating spot for the people of Karachi.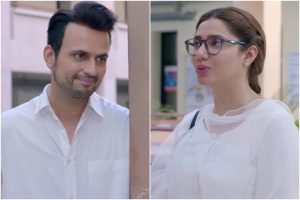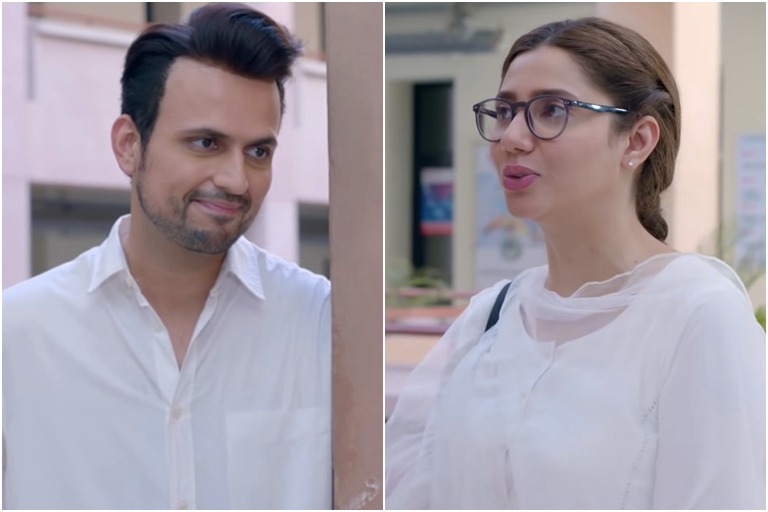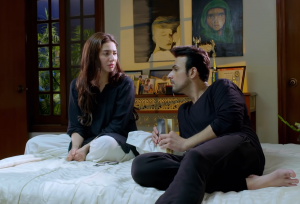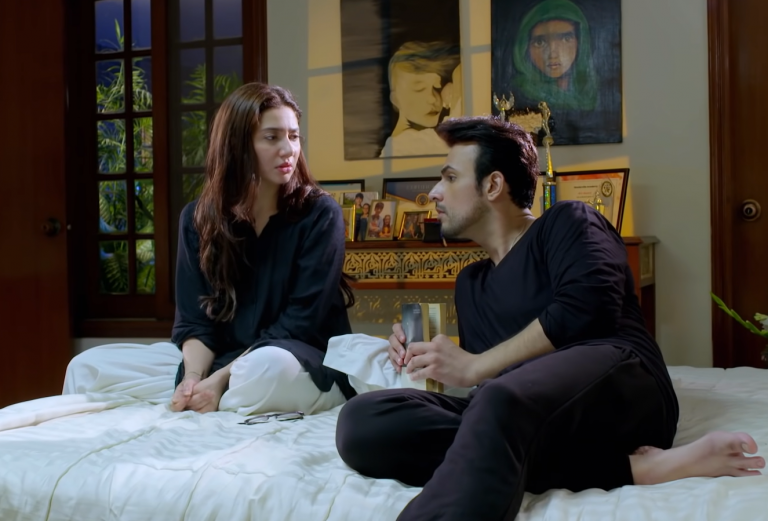 In all seriousness though, the confrontation that Mehreen has with her maternal family encapsulates the entire point of the show. It reflects on how adults feed hatred to children, pit them against one another, hold them to unrealistic expectations. Mashal may have actually died but so many kids die an internal death because of never being good enough for their families. While it is important to convey the message to our audiences, how realistic was it to show adults being confronted and even apologising? In real life, how easy are these conversations to have? How willing are our elders to listen to what children have to say?