KARACHI: Earlier this week, mortifying clips of a lion from Karachi Zoo made way to the internet. In the video, the malnourished lion lay still on the ground with signs of physical abuse apparent on its body. The contractor responsible for feeding animals revealed that he had not been feeding the lion because he had not been paid in months. Other authorities state that the lion who eventually passed away had tuberculosis, while others suggest it was pneumonia. The public at large, however, refuses to believe the authorities and many including celebrities have been calling for an end to zoo culture.
View this post on Instagram
Yashma Gill took to Instagram to share a picture of the lion dated November 24 along with details of her visit to the Karachi Zoo the same day. "I was told that I may not be allowed in with food inside. Furthermore, I was assured that the lion along with the rest of the animals was being properly fed now and taken care of. And that the issue has been resolved." Gill, who had left the zoo satisfied later received a picture of the lion from one of her friends who is a lawyer. The actor titled November 24 as "one of the darkest days in history" as she called for an end to zoo culture.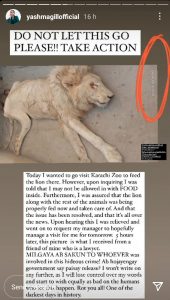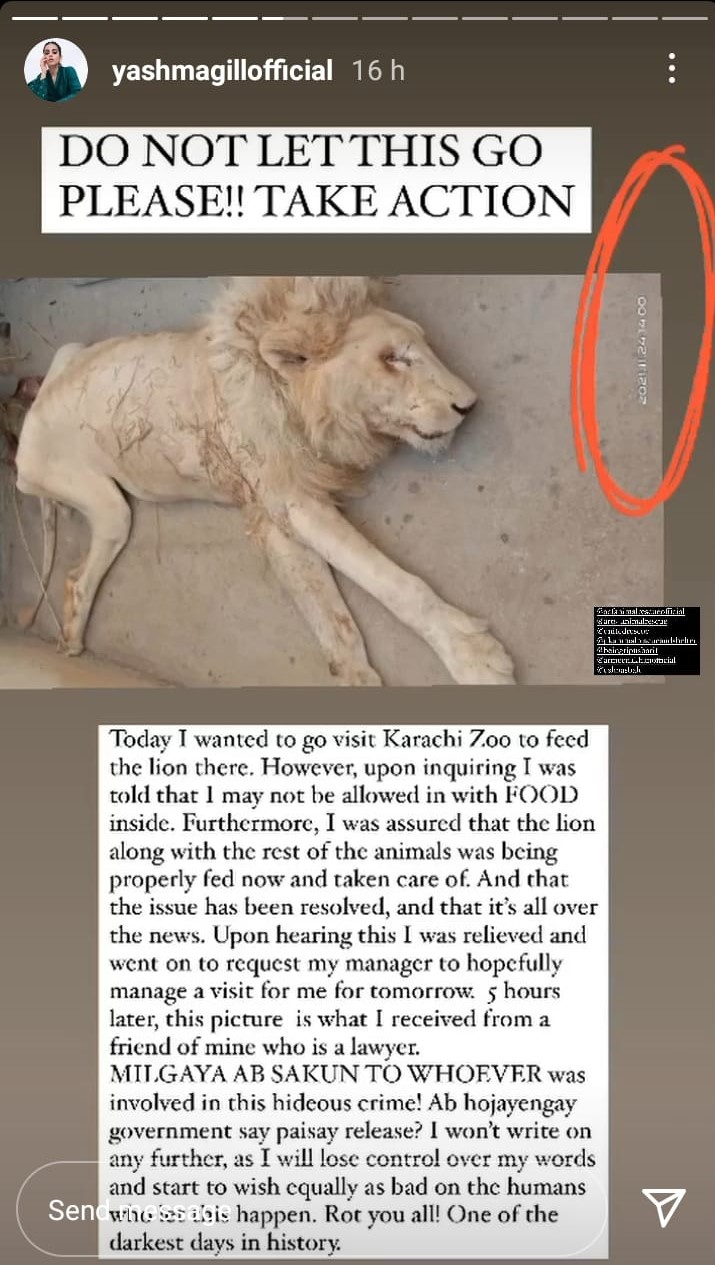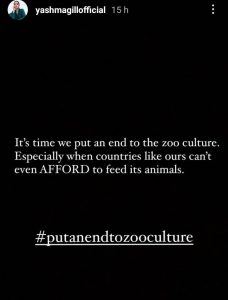 Actor Ushna Shah, too, urged local and international media to cover the news. "Pakistan is not equipped for zoos, they must be shut down," she demanded.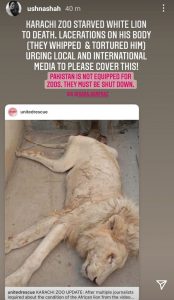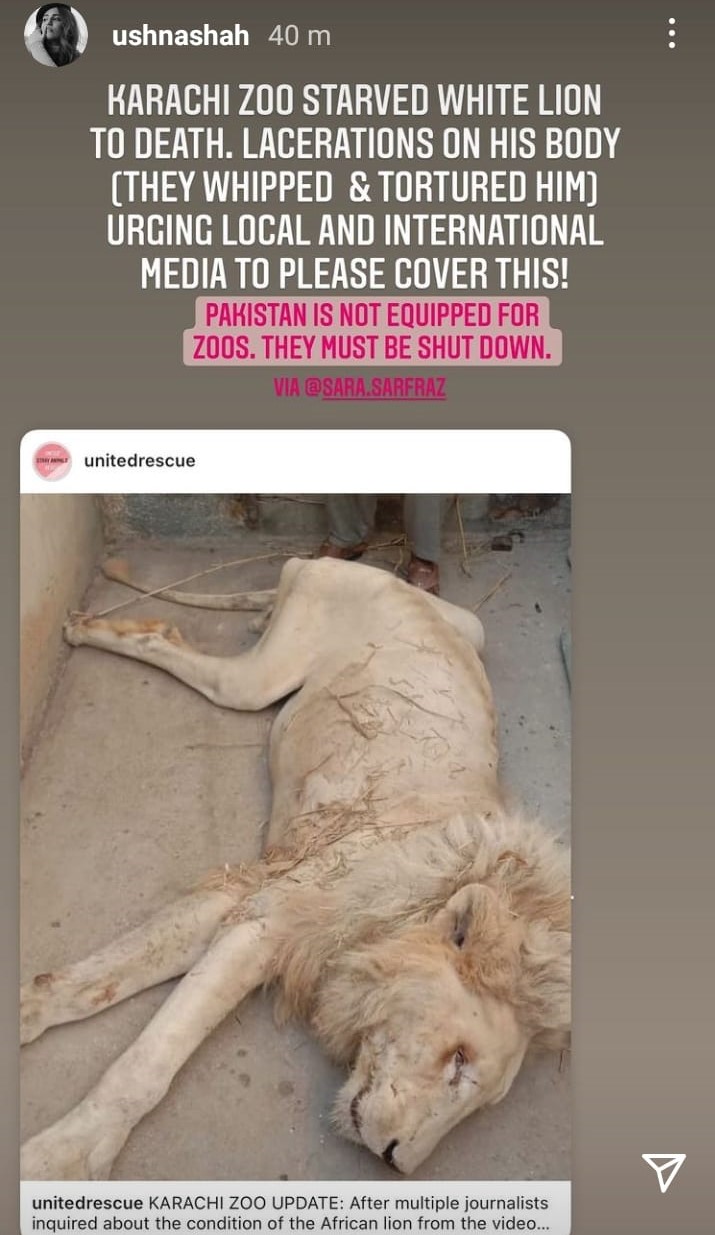 Shaniera Akram took to Twitter to address the matter. Refusing to believe that the lion died because of pneumonia, Akram said, "He died because we couldn't look after him! Zoos should be a place where animals go for protection, hospitalisation, rehabilitation, recreation & breeding!" She had also earlier shared that "if our animals are not cared for, fed and in proper natural habitat-like enclosures then we don't deserve a Zoo!"
Ayesha Omar and Mishi Khan, too, called out authorities for the poor treatment of animals and asked for zoos across the country to be shut down if they are not properly equipped to care for animals.